Lava Walk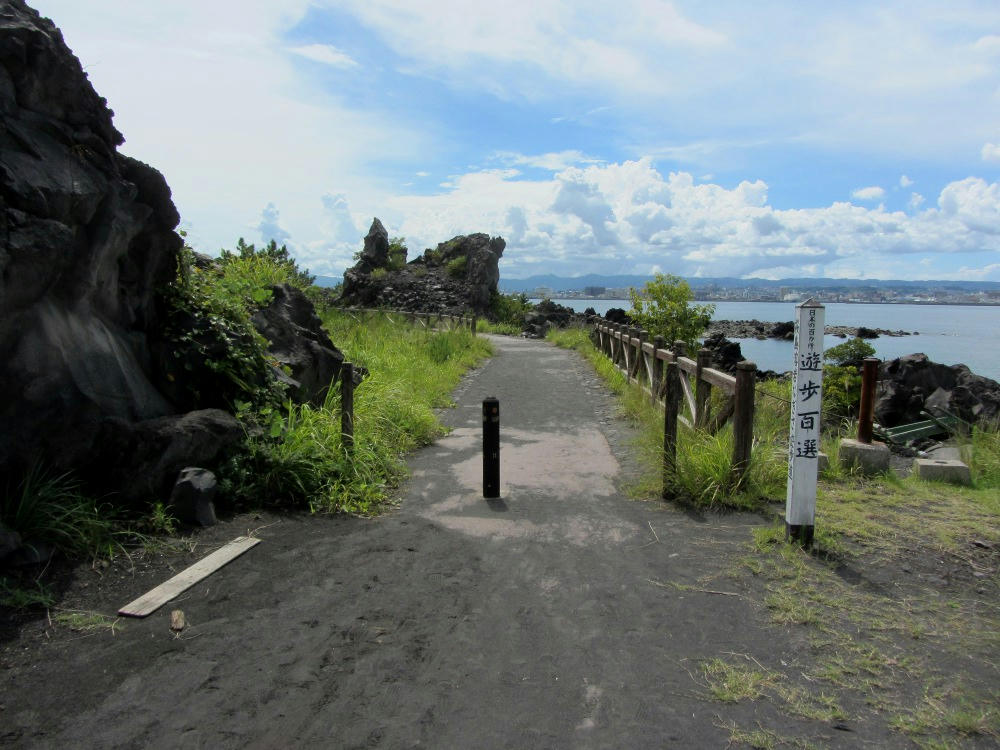 Close to the information center is the entrance to the Nagisa Lava Walk, a slightly-less than 3 km (1.8 mile) path that hugs the coastline going south.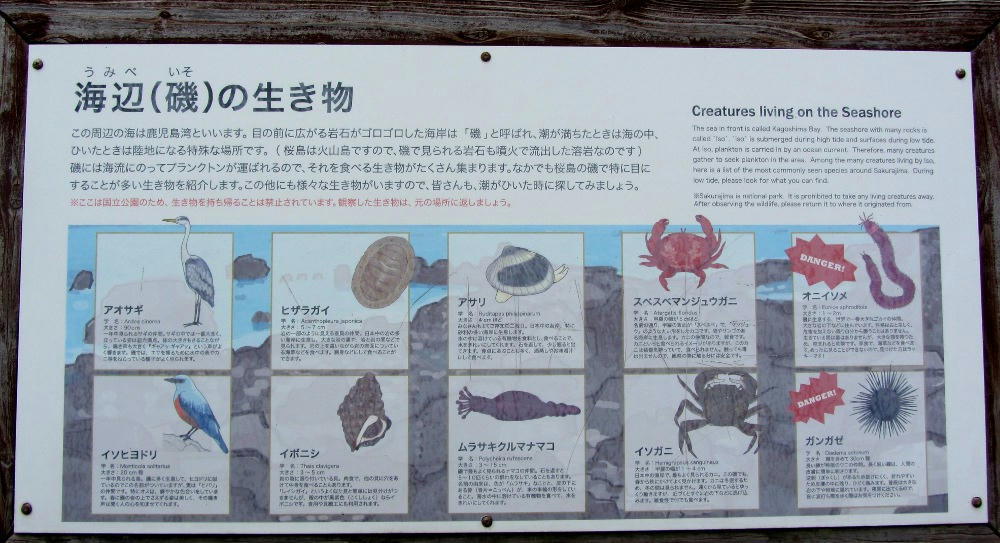 "Creatures living on the Seashore
The sea in front is called Kagoshima Bay. The seashore with many rocks is also called "Iso". "Iso" is submerged during high tide and surfaces during low tide. At Iso, plankton is carried in by an ocean current. Therefore, many creatures gather to seek plankton in the area. Among the many creatures living by Iso, here is a list of the most commonly seen species around Sakurajima. During low tide, please look for what you can find.
*Sakurajima is a national park. It is prohibited to take any living creatures away. After observing the wildlife, please return it to where it originated from.
Aosagi (Blue Heron)
Hizaragai (Japanese chiton)
Asari (Manila clam)
Subesube Manjuugani (Egg crab)
Oniisome (Sea worm)
Isohiyodori (Coastal Brown-eared Bubul)
Ibonishi (Thais clavigera)
Murasaki Kuruma Namako (Purple cart sea cucumber)
Isogani (Asian shore crab)
Gangaze (Long spined sea urchin)"
I promise to put back any long-spined sea urchins I happen to pick up.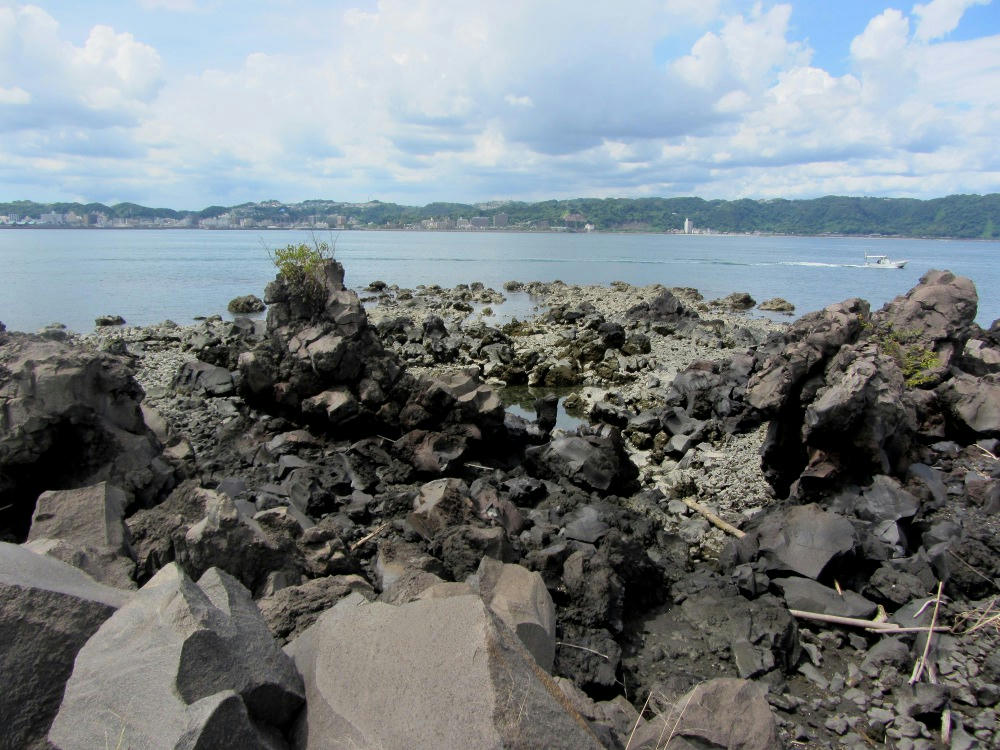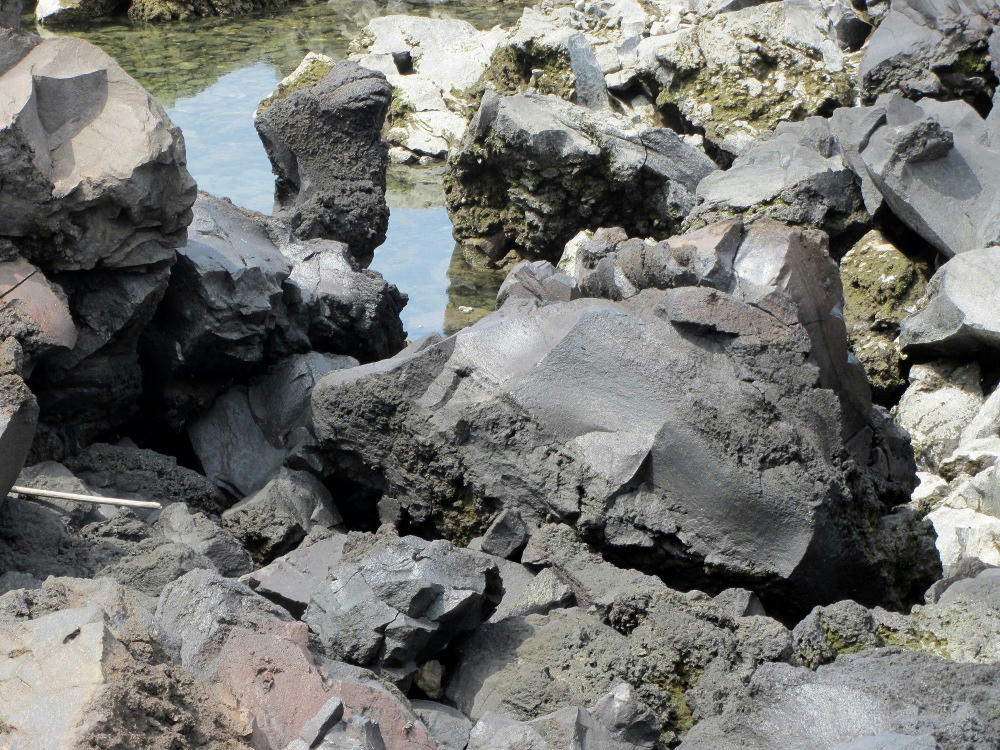 If you find yourself in a place called "lava walk", don't be surprised if most of what you see is lava. And rocks. And lava rocks.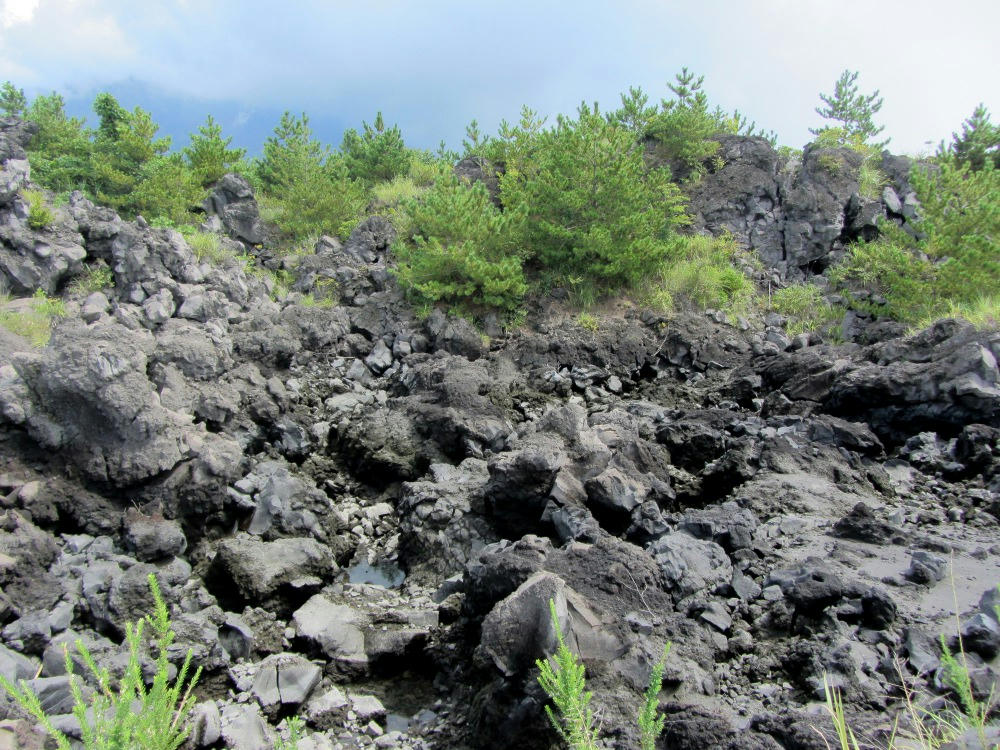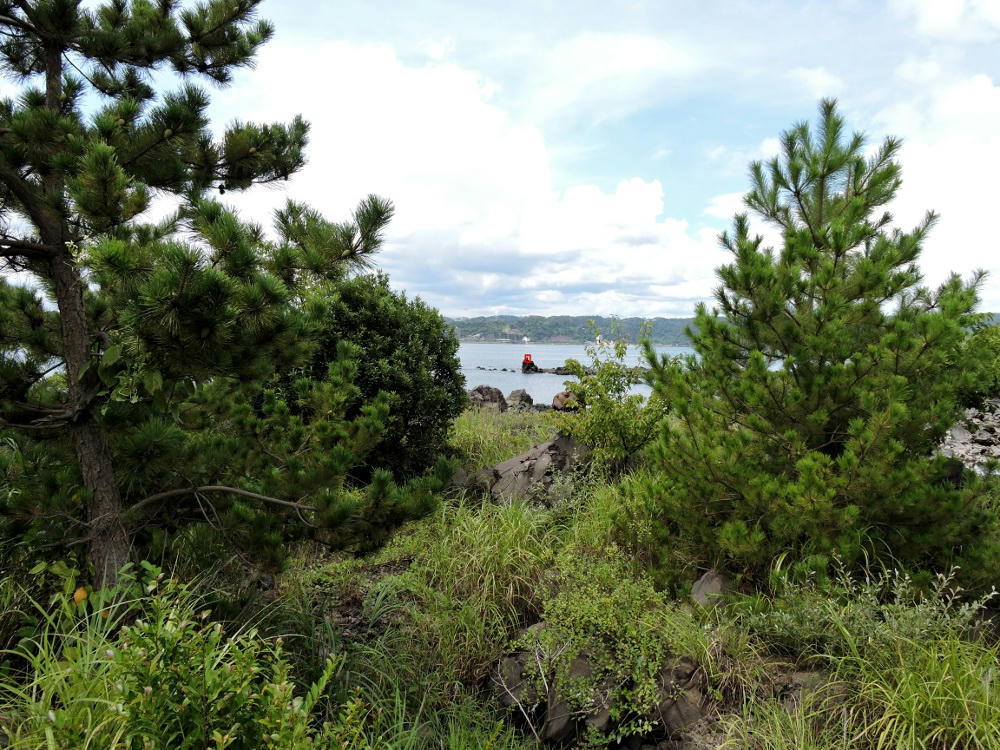 In actuality, when you're standing at this point and looking out at the bay, things aren't this small. I could tell that something was sitting on the rock where that little red circle is. What's impressive is that the camera was able to get as good a shot as it did at this distance and without a tripod.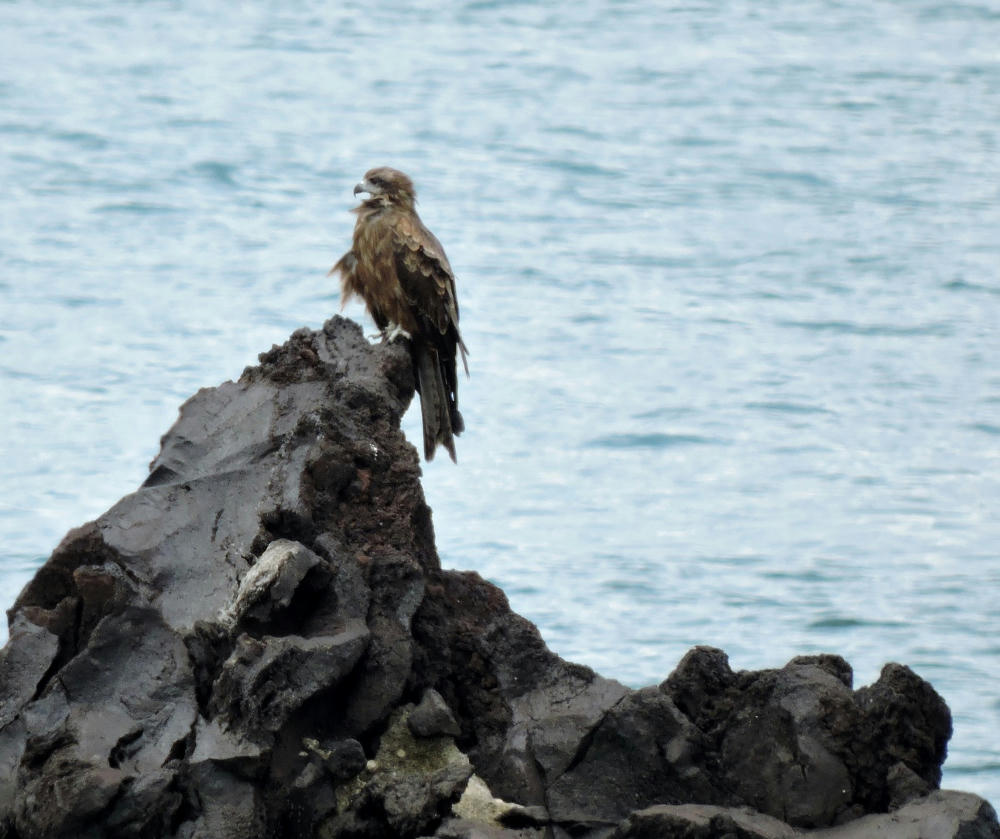 Maybe I should have included the circle in the above photo for reference...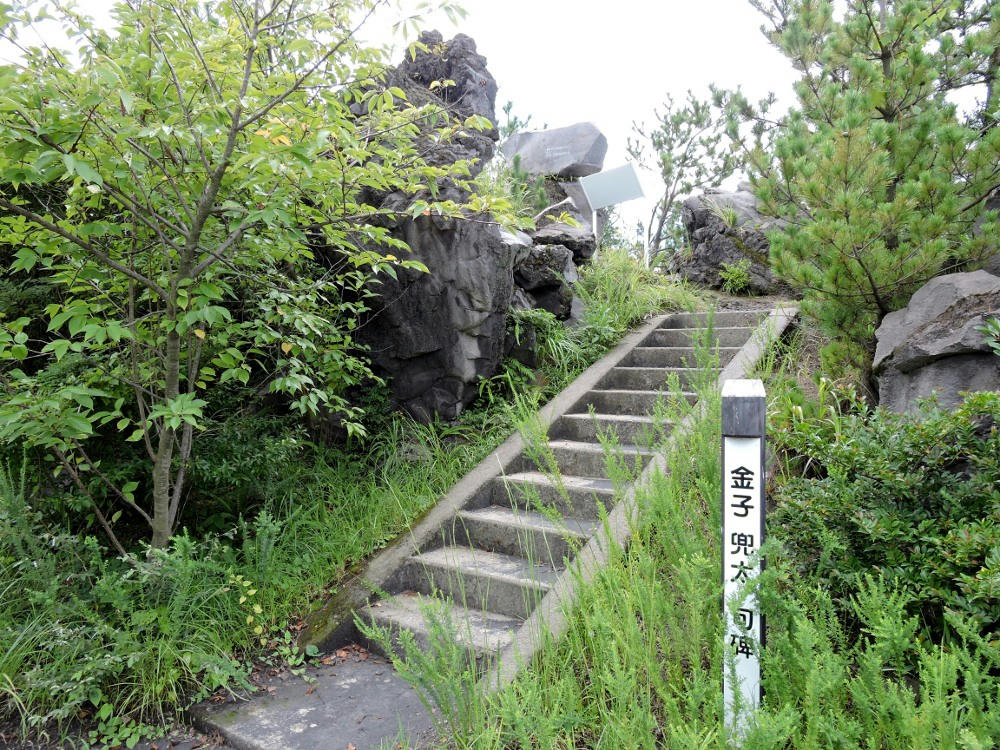 One rather unusual feature of the lava walk is the presence of several spots where poetry has been carved into the rocks.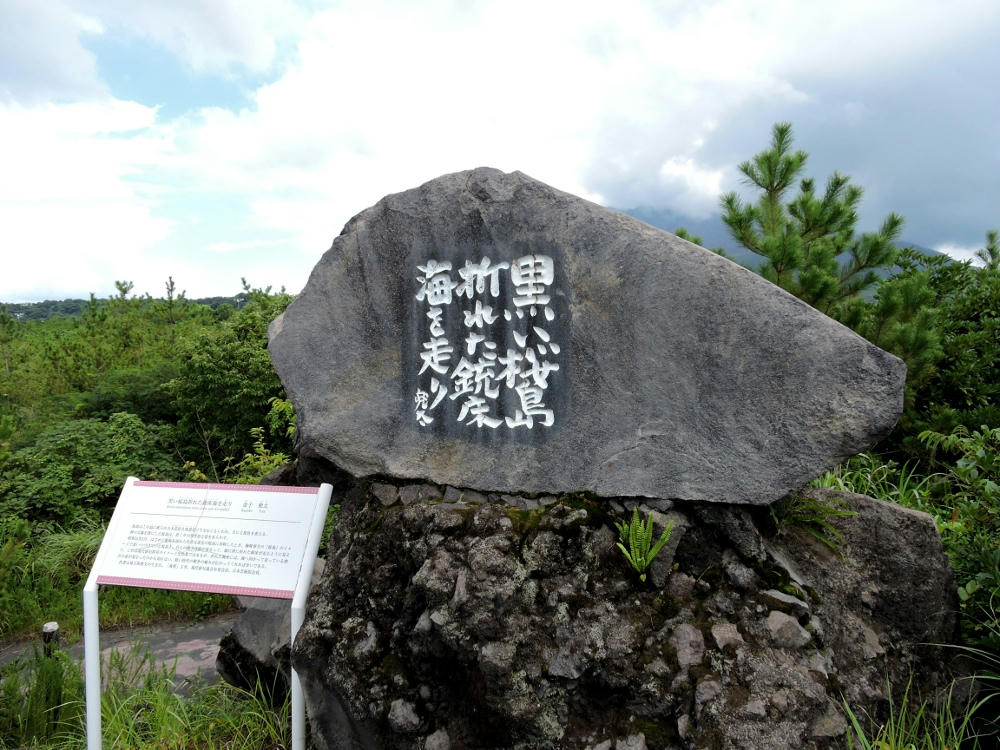 "Kuroi Sakurajima oreta jusho umi wo hashiri.
黒い桜島折れた銃床海を走り
Kaneko Touta"
Touta (1919-) appears to be a relatively-famous haiku poet, although there's not much on him in English. He uses military imagery to describe the eruption of the Sakurajima volcano in 1914: "Black Sakurajima broken runs over the gunstock ocean." Or, in other words, "A black cloud from erupting Sakurajima rolls over the sea."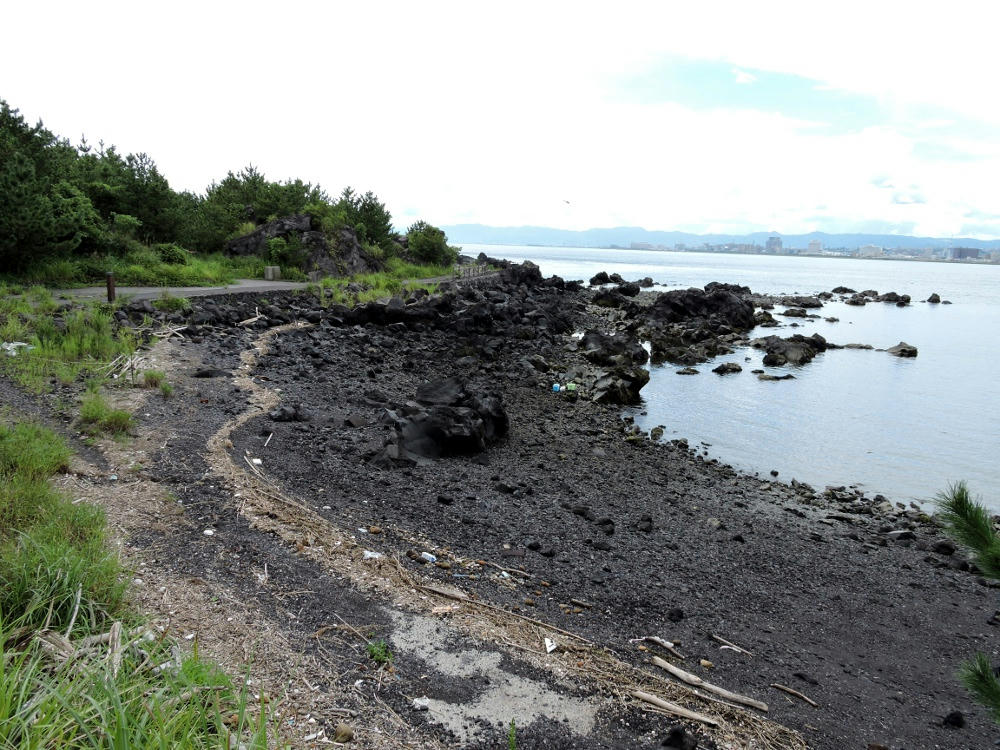 It's black all right.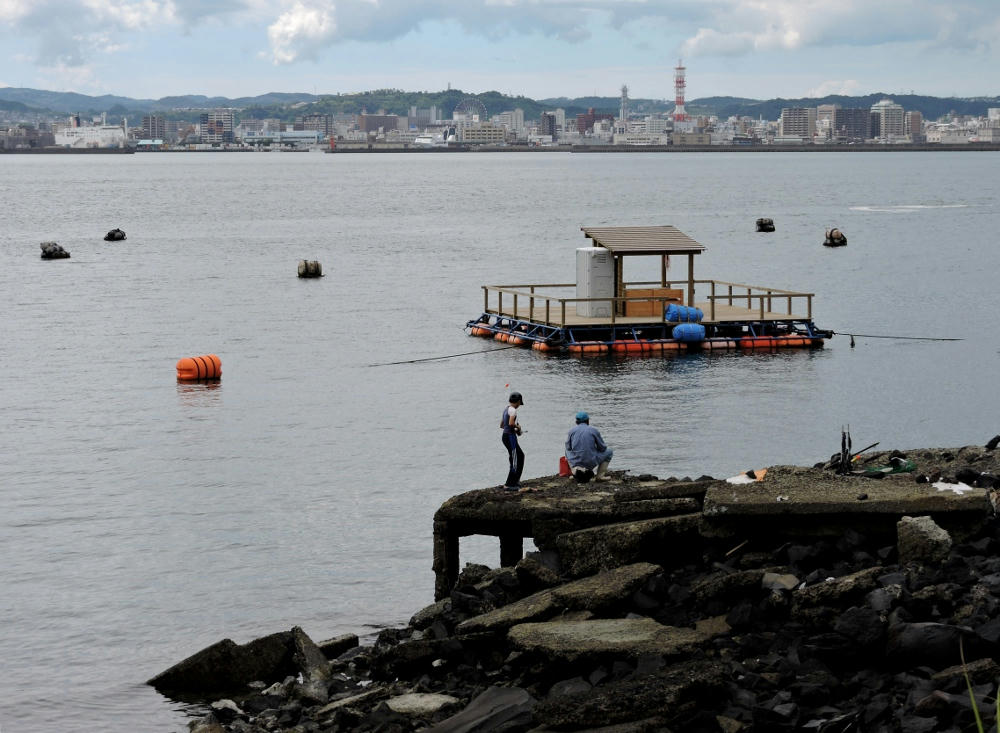 After a couple kilometers, I get to another point where the fishing is good. The interesting thing here is the line in the water just past the buoys. There's a drop-off that kind of looks like it goes all the way across the bay. I was looking at the google maps Earth view, which does show some seabed topology, but there's nothing definitively drop-off-like at this point in the water. But it's out there, I know it.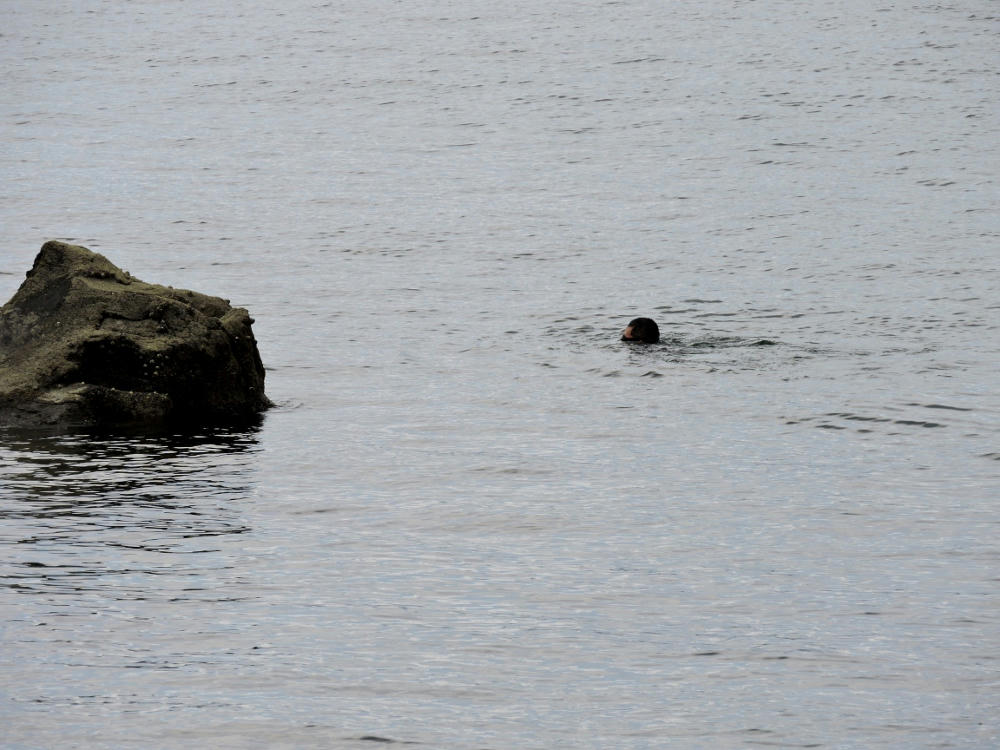 Close to the fishermen, the one that got away.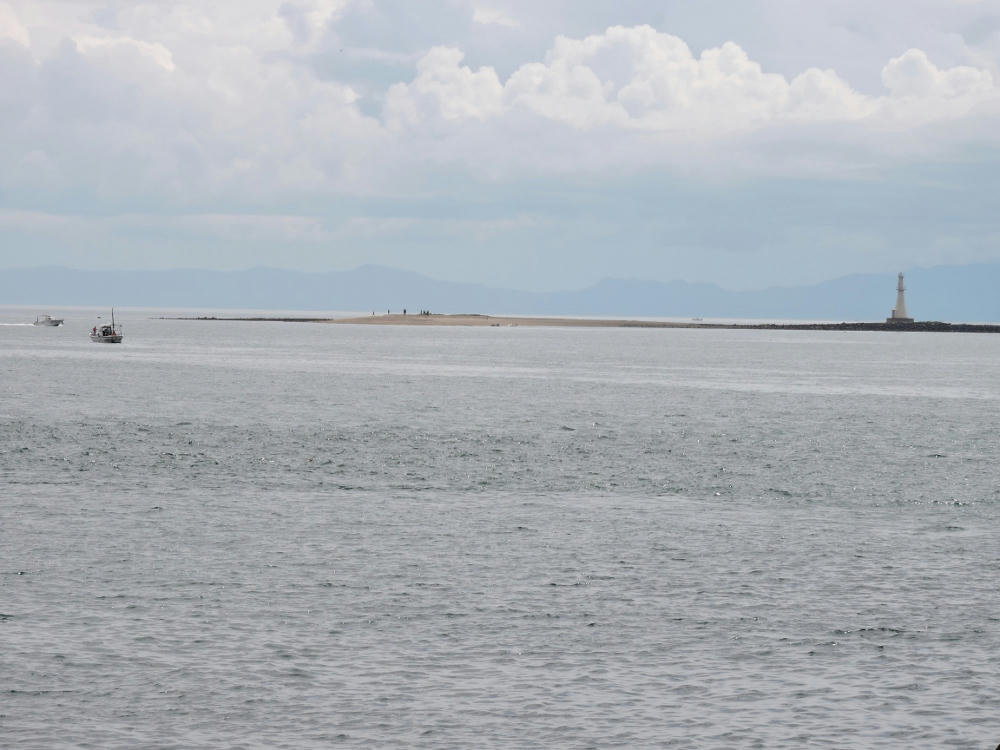 There's a small sandbar island in the middle of the bay.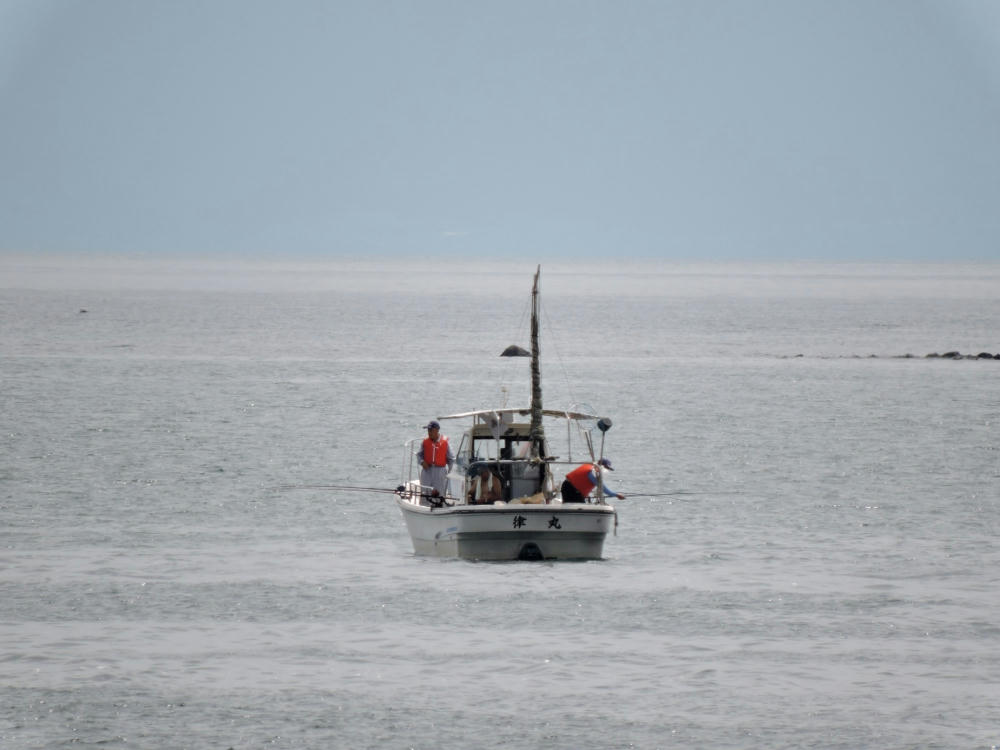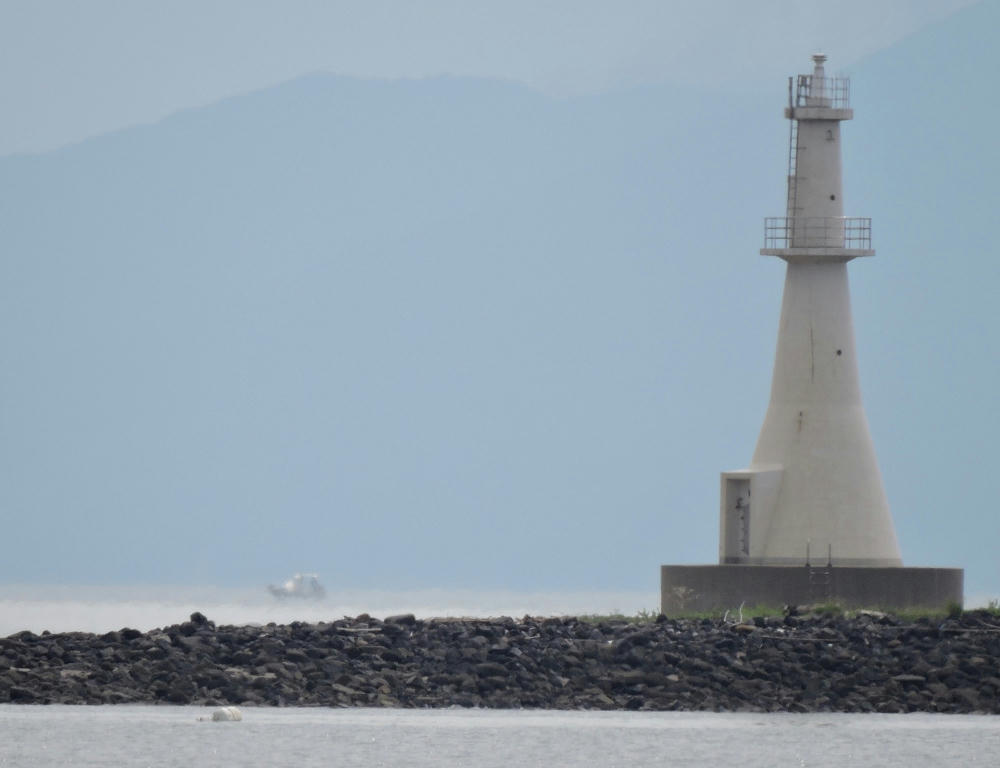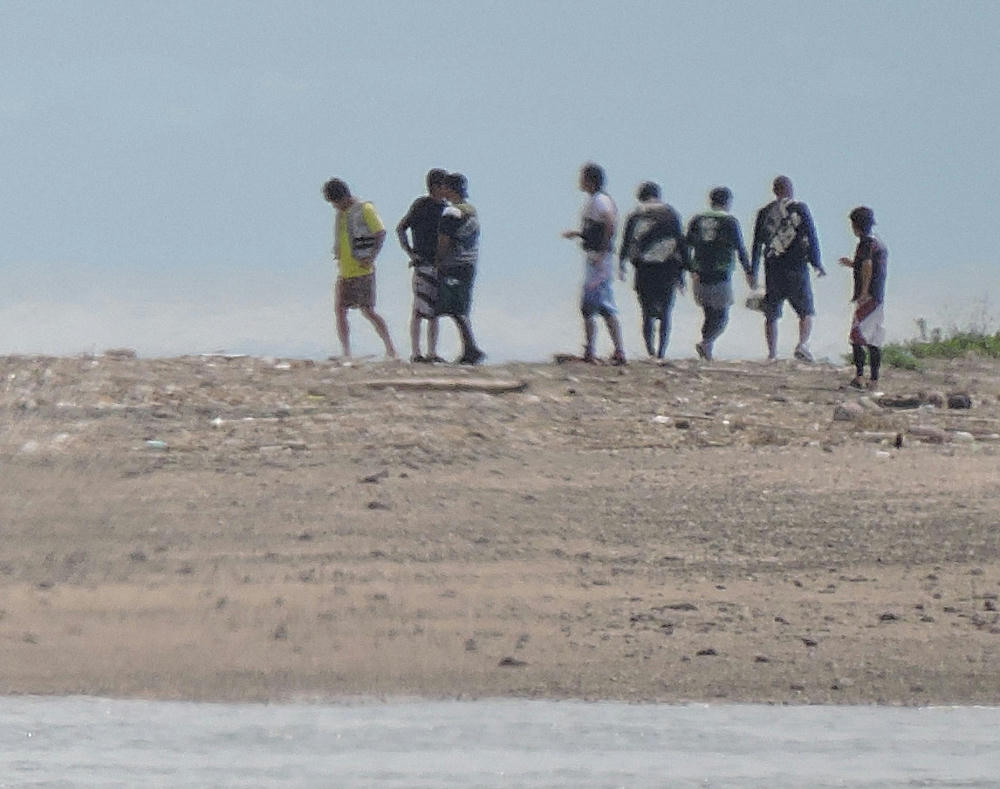 "Umm, guys? Who was supposed to bring the beer?"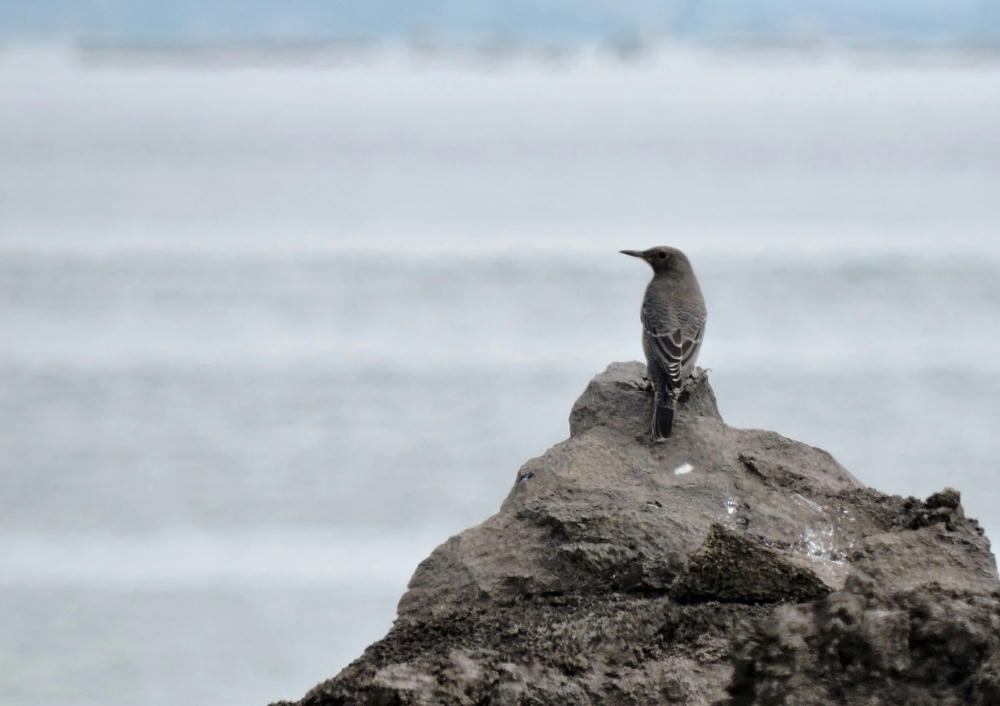 I definitely didn't see any spiny sea urchins or crabs along the lava walk. At the end of the path, I did encounter a few birds that weren't pigeons or crows.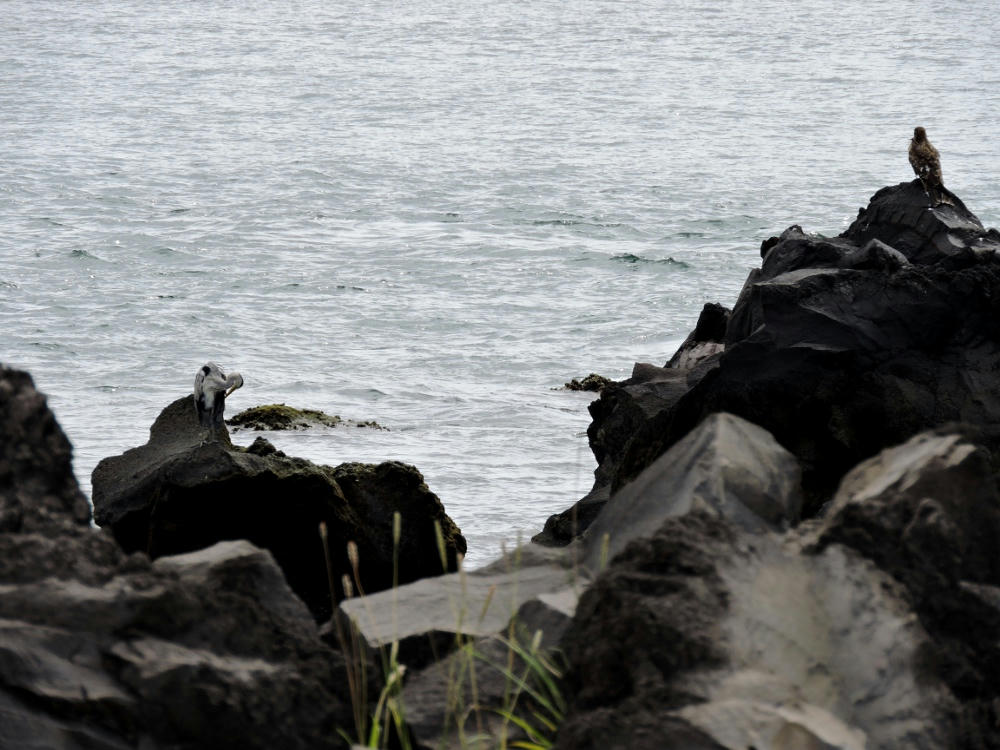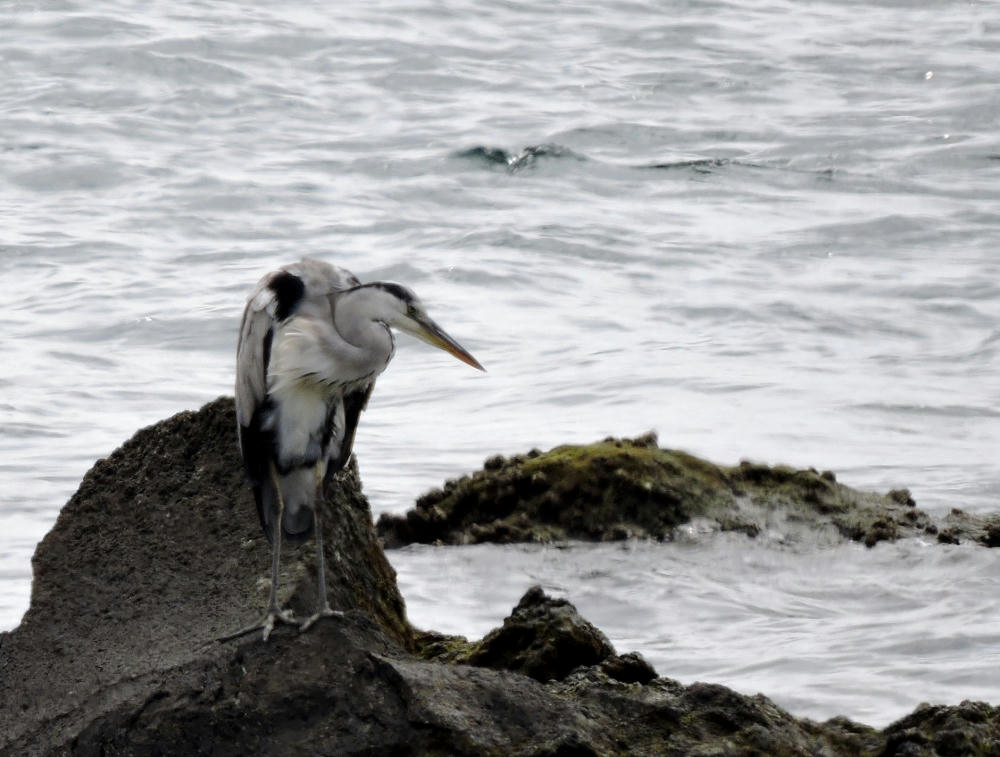 This may be my blue heron.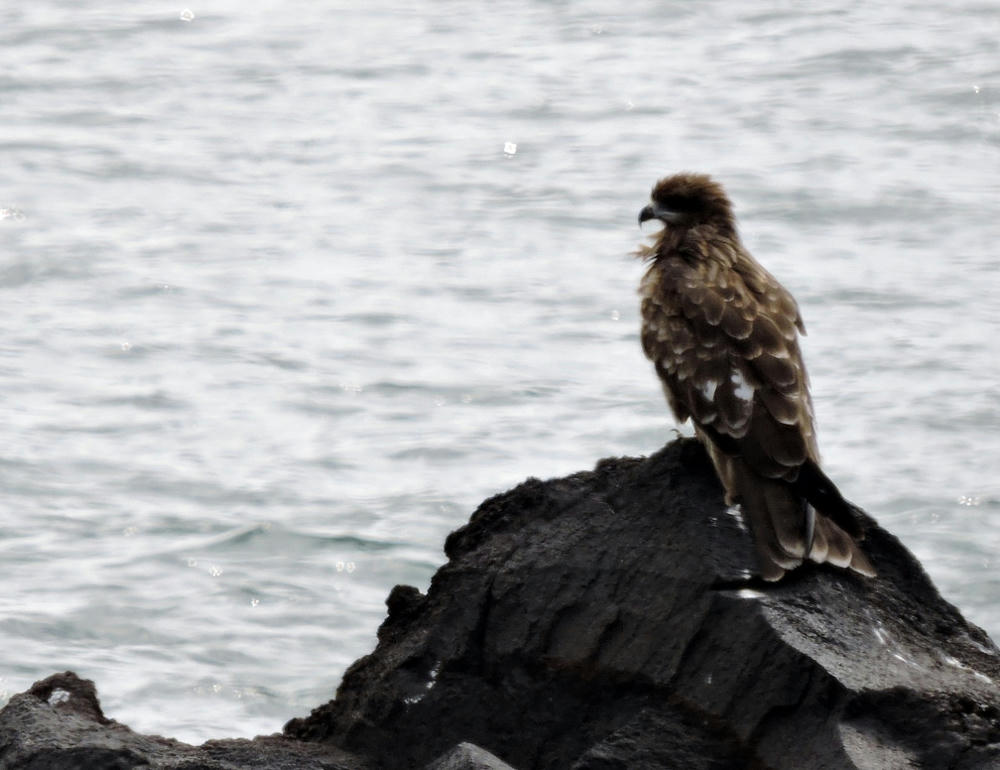 But, I doubt this is a Japanese chiton. I wonder if he eats herons.