What once was an island.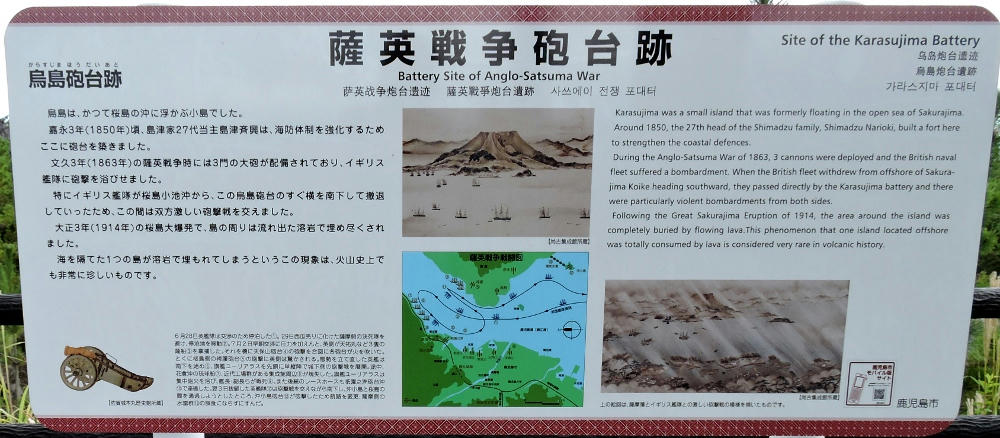 "Battery Site of Anglo-Satsuma War
Site of the Karasujima Battery
Karasujima was a small island that was formerly floating in the open sea of Sakurajima. Around 1850, the 27th head of the Shimadzu family, Shimadzu Narioki, built a fort here to strengthen the coastal defenses. During the Anglo-Satsuma War of 1863, 3 cannons were deployed and the British naval fleet suffered a bombardment. When the British fleet withdrew from offshore of Sakurajima Koike, heading southward, they passed directly by the Karasujima battery and there were particularly violent bombardments from both sides. Following the Great Sakurajima Eruption of 1914, the area around the island was completely buried by flowing lava. This phenomenon that one island located offshore was totally consumed by lava is considered very rare in volcanic history."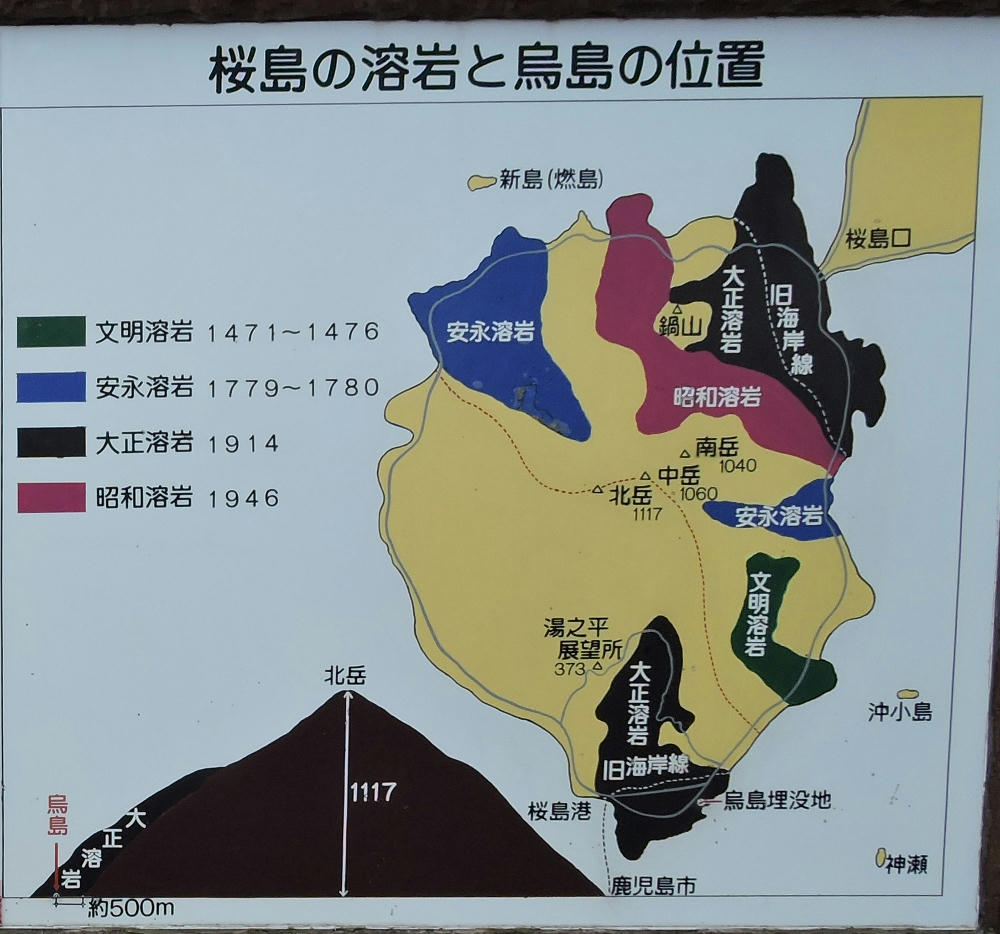 (Map showing lava flows from various eruptions.)
"Karasujima
Before the great eruption of 1914 during the Taisho era, an uninhabited islet named Karasujima used to be located about 500 meters off shore. It was 20 meters above sea level and 500 meters in circumference. The lava began to flow down from midslope of Mt. Sakurajima on January 13th, 1914 (the following day after the eruption had occurred), and the flow continued until the 18th. The islet ended up buried 20 meters under lava. It is said that this phenomenon, that the isolated islet was totally consumed by lava, is very rare in volcanic history. In order to commemorate this event to the future, the stone monument was erected in January, 1951."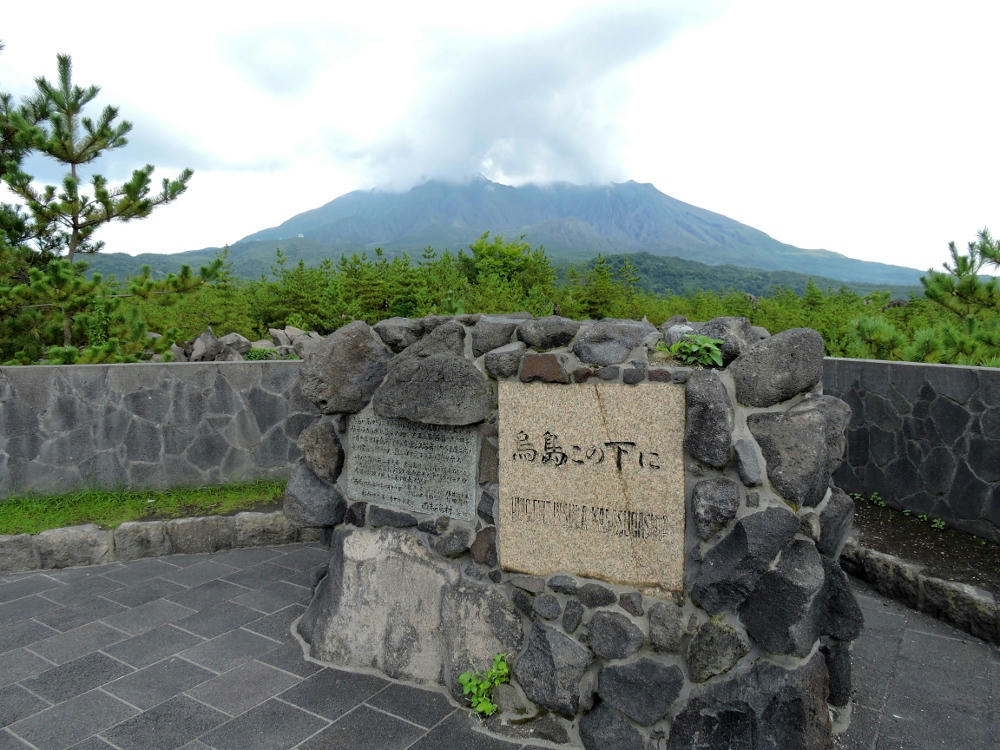 The marker says "Karasujima is under here." 21 feet under, actually.