Rock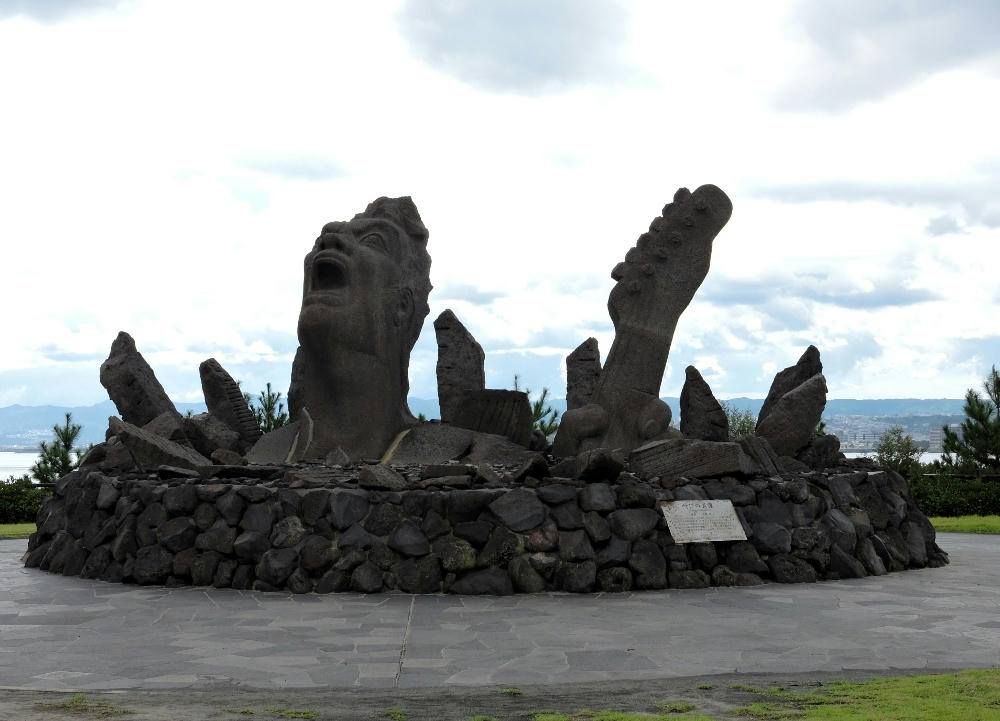 Now, I've been down to this part of the island before. It's close to where the return road comes out if you walk up to the observatory building and then come back down in a big loop. But, at the time I didn't make the short side trip to the coast line to see this monument. It's called "Portrait of a Shout", and is featured heavily in the advertising for the island. It's only a block or so from the road.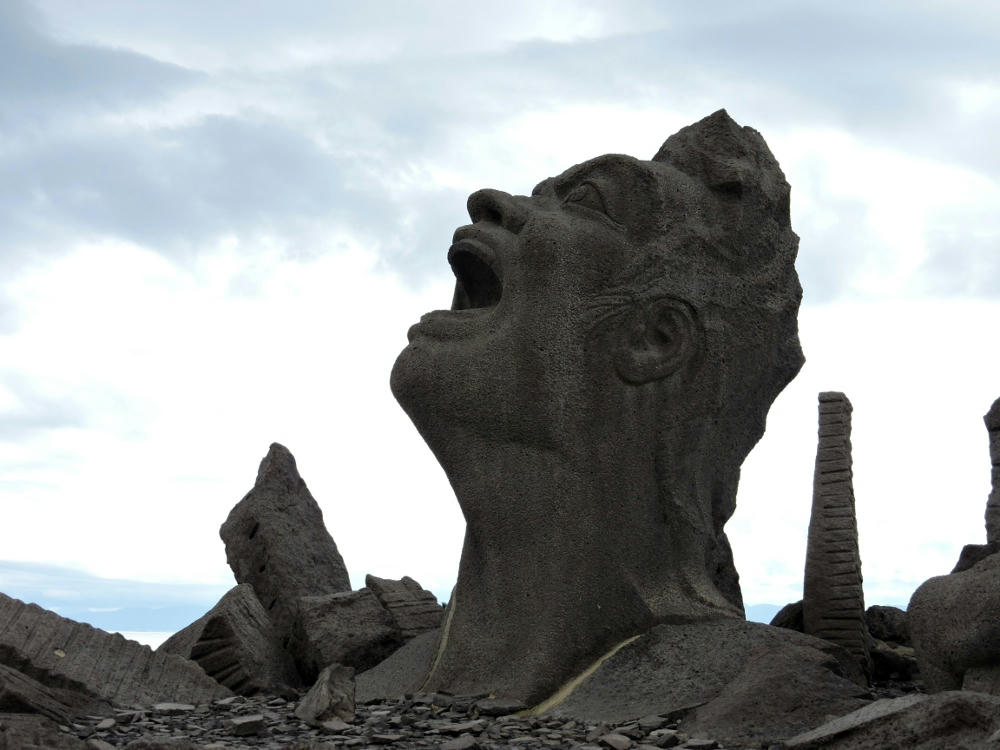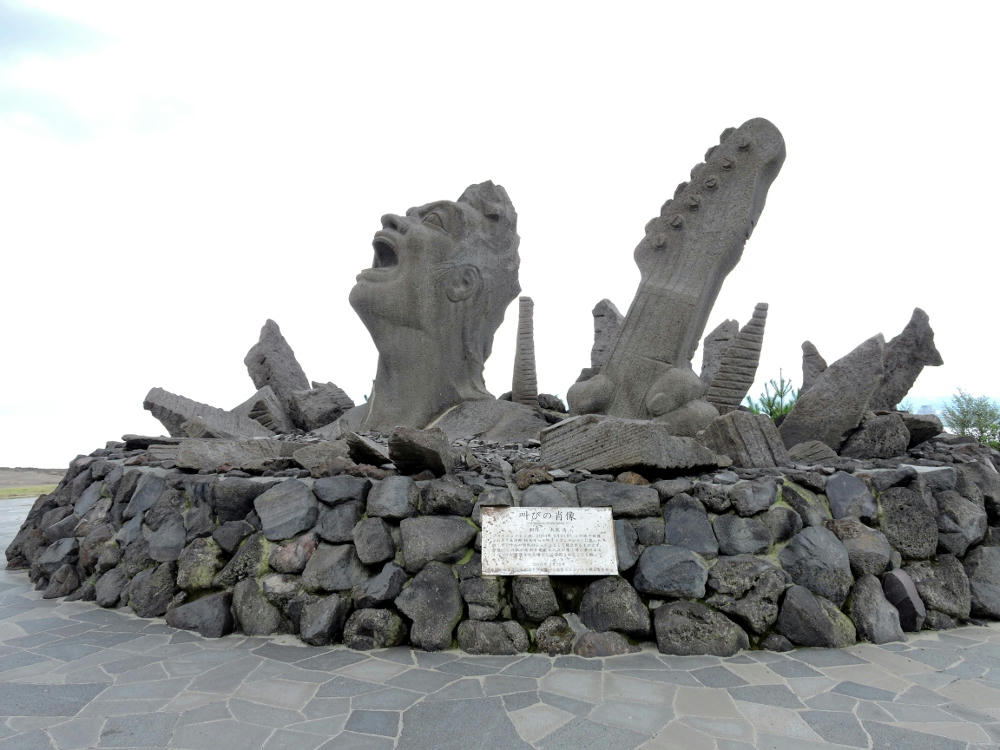 "Portrait of a Shout" Construction Details
The "
Tsuyoshi Nagabuchi
Sakurajima All-Night Concert" was held on the 21st August 2004 and the quarry site was filled to the brim with 75,000 people gathering from all over Japan on Sakurajima, population 6,000. The concert carried on throughout the night with the fervor of the 75,000 people audience, and its finale was greeted by the rising sun upon Sakurajima. In an act to leave a trace of the emotional charge felt during that night, a "Monument Construction Committee" was established in the spring of 2005, and, with the agreement of the fans and support of many industry groups and organizations, the monument was completed. On the 19th March 2006, it was unveiled before the eyes of 15,000 people, including Nagabuchi and the sculptor himself, Oonari. The completed monument was named the "Portrait of a Shout", and has become a symbolic presence of this place.
The lava rock that is used in this monument was originally a 50t gross volume rock on Sakurajima, until it was reborn as the "Portrait of a Shout" by the hands of sculptor, Hiroshi Oonari. This "Portrait of a Shout" monument expresses the image of "impassioned pulses gathering and resonating with this land, giving rise to a fresh eruption on Sakurajima."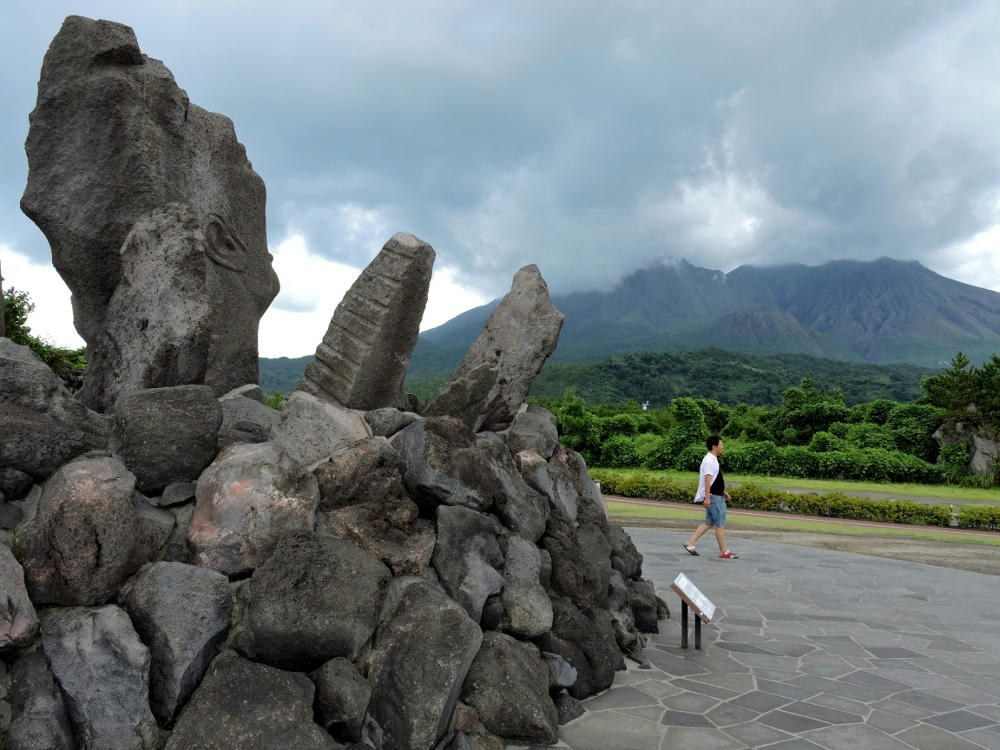 If there is an eruption, Portrait will be the first to know.
As a side note, one of the reasons Nagabuchi had the concert here is that he's a Kagoshima native, hailing from Ijuin, the town that hosts the 20 km walk at the end of October every year.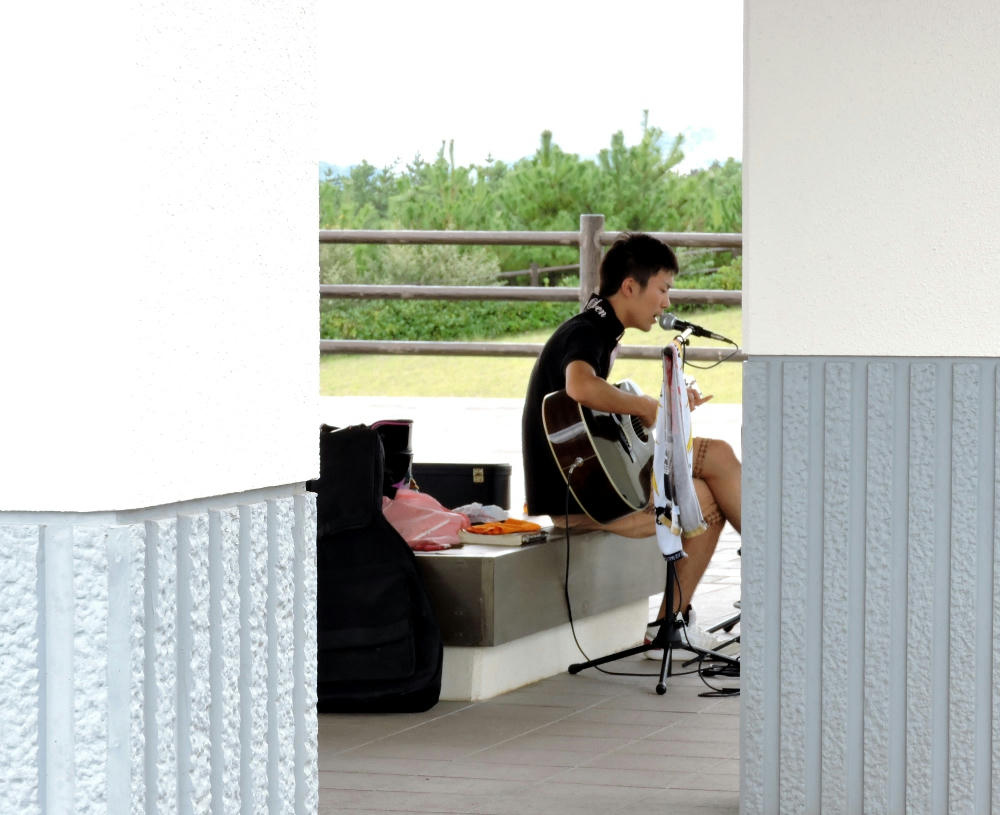 There's a little pavilion near the monument. This enterprising individual set up a practice spot for himself.