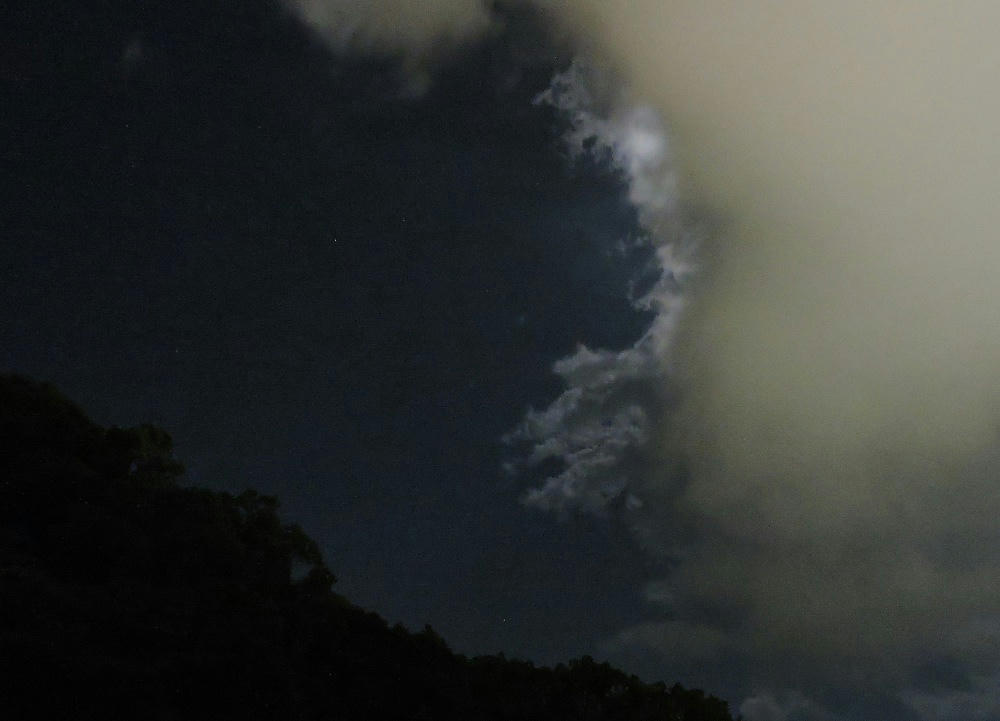 The blood moon was last night. News reports about it coming up had appeared on yahoo.com, and the Japan Times mentioned it yesterday morning, but I was having trouble getting the times it would be visible here in Japan. I went out for dinner a little after 7 PM, and I was reminded that the lunar eclipse was supposed to be happening at some point. I tried looking around, but there were too many buildings in the way, and what sky I could see had thick cloud cover.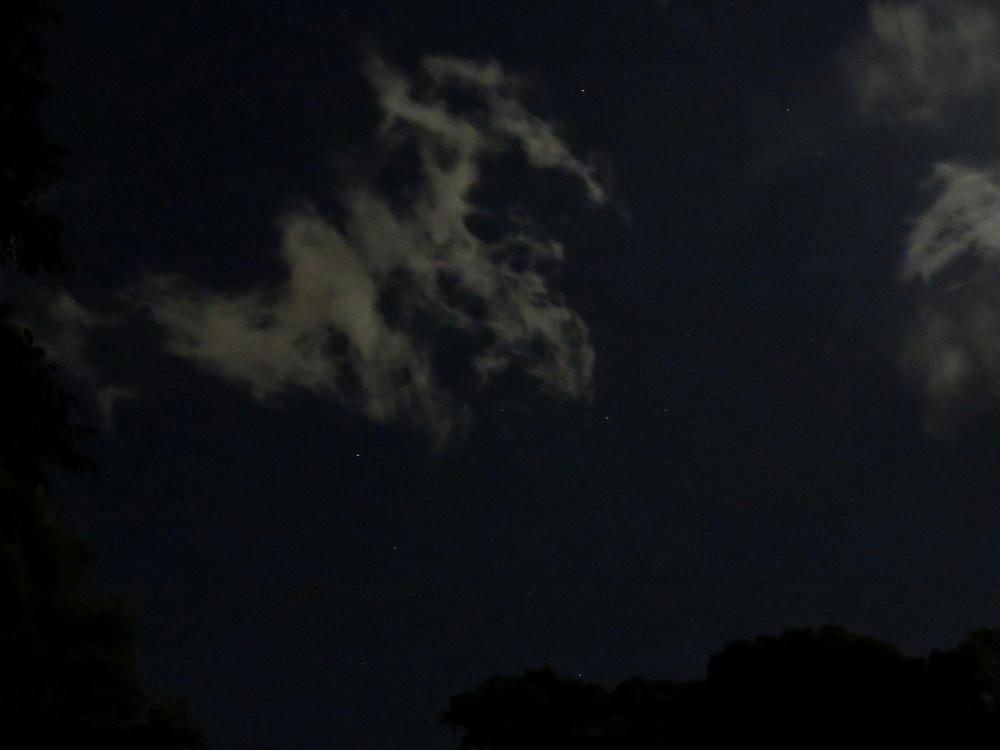 After dinner, I returned to the street close to 8:20, and there it was, at about 4 o'clock above the buildings. The eclipse had passed its peak and a thin thumb nail of the illuminated portion hung in the sky. In the 3 minutes it took to return to the apartment to get my good camera, the moon had disappeared behind clouds again. I grabbed the tripod as well and walked up to the top of Shiroyama to try to get a better view of the sky. There was never any pressure to run because the clouds refused to break up.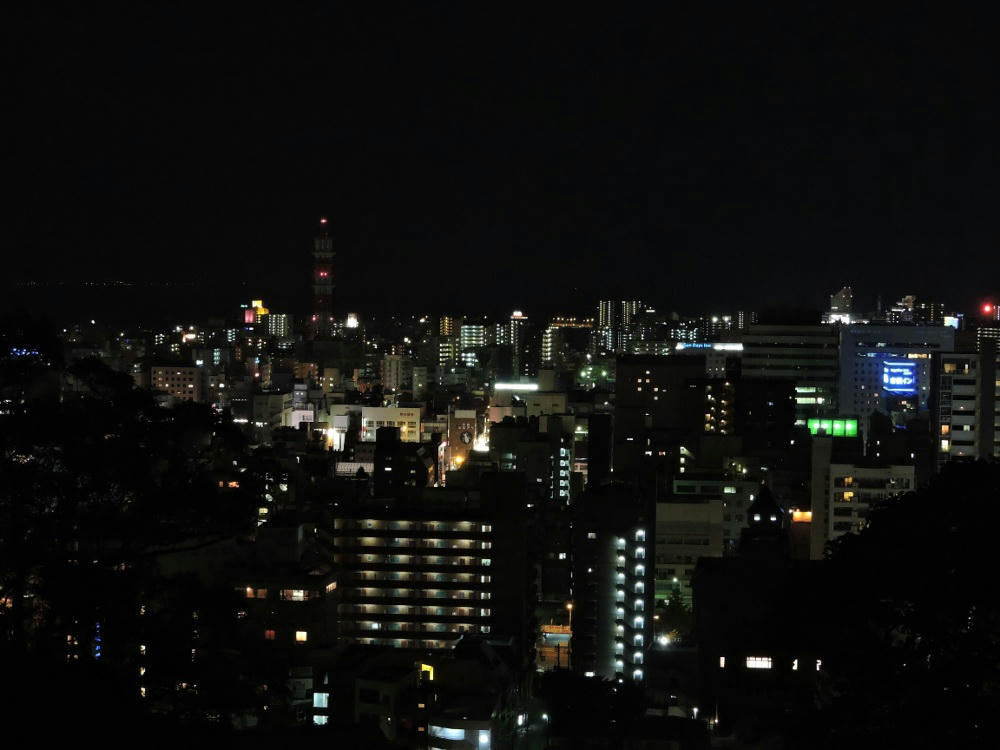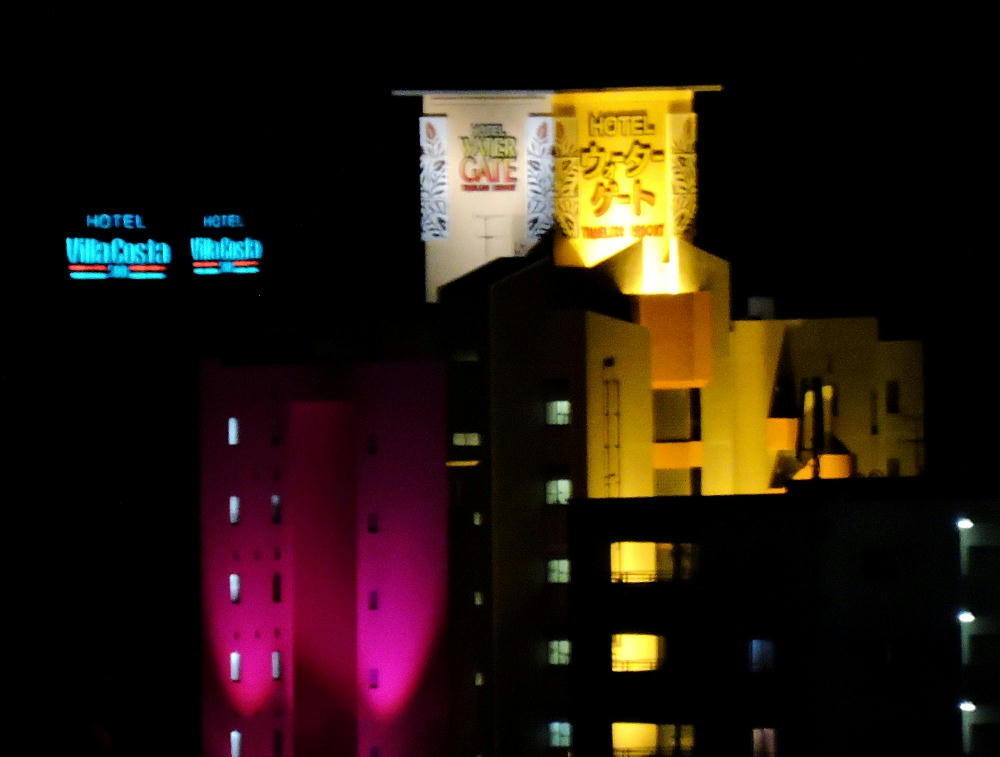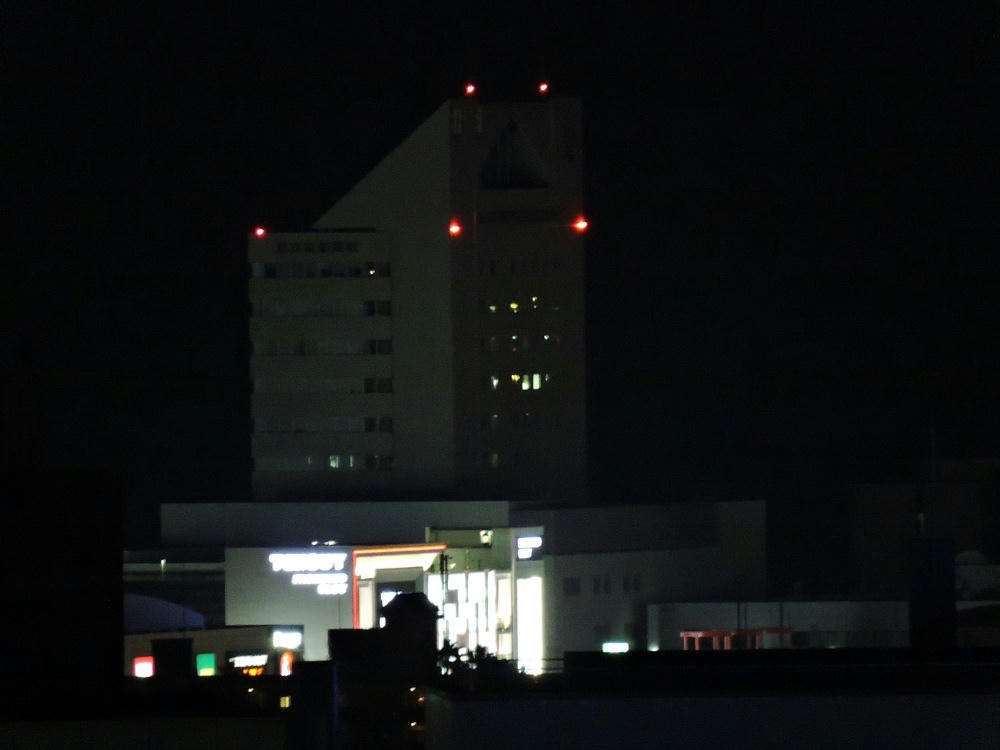 In total, I spent 2 hours waiting to get a good shot. I killed the time trying to get decent pictures of clouds, or seeing how good a picture I could get of buildings a mile or two away. When the moon finally did break through, the eclipse was long over. I took a couple photos of the full moon before it disappeared again. I gave up at 11 PM and went back home. Maybe next year.