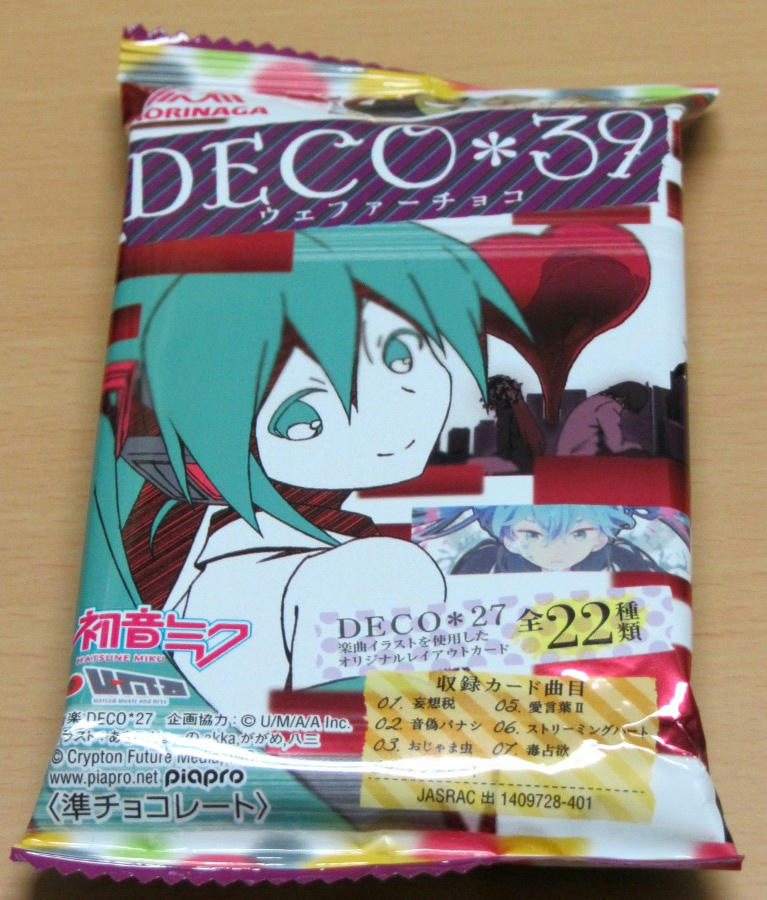 There's yet another Vocaloid promo going on at Family Mart, with Vocaloid chips, candies and trading cards. Some of them have a Halloween theme. This one, part of the Deco 39 series, is a clear plastic card packaged with a tasteless dry chocolate wafer cookie, for $1.35 USD. I don't recognize the character, but I would have preferred to get Miku (to go along with the Pocket Miku synth).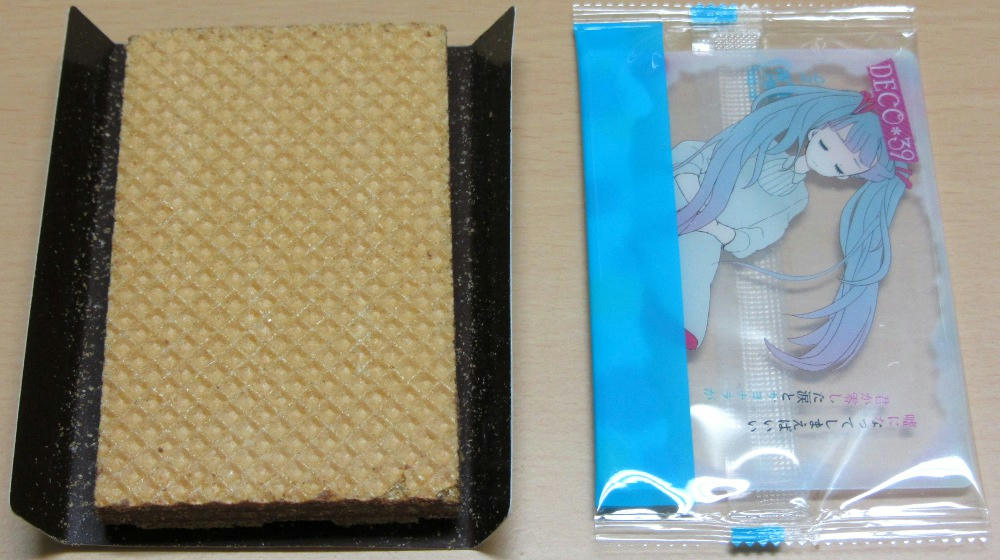 To make the card show up better, I scanned it with a piece of orange paper as background.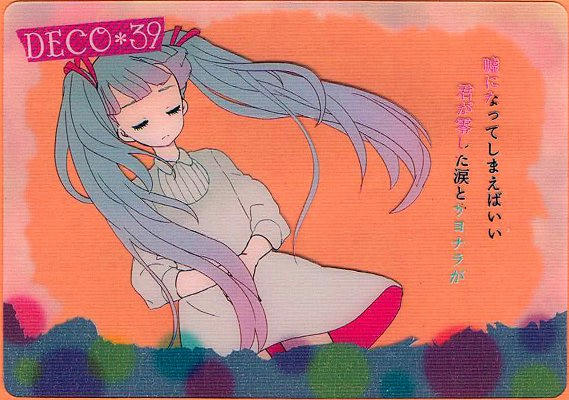 The ads promoting "Trick or Miku" at the front of Family Mart, including the slogan "Miku loves Famima".