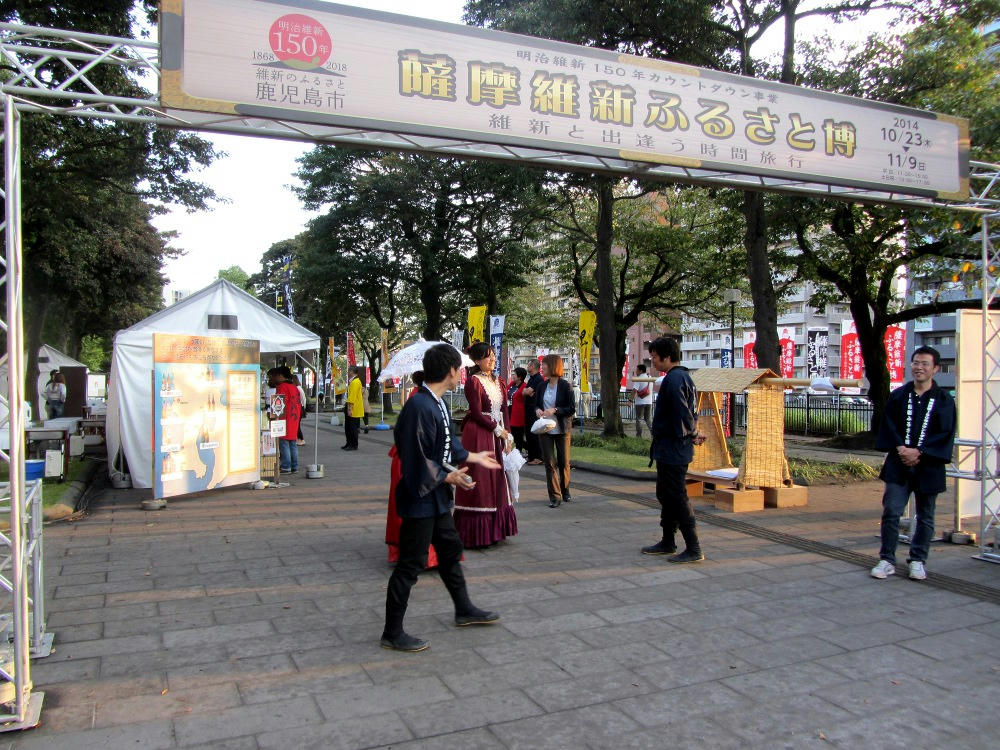 From Oct. 23 to the first week in November, the city of Kagoshima is celebrating a 150 year anniversary with a small renfest in the park along the Kotsuki river, near the main train station. While the event will include some small stage activities, and maybe have one or two booths selling shochu and souvenir foods during the week, the real action is on Saturdays and Sundays when they also have ramen shops and tables selling arts and crafts, along with actors dressed up in Meiji-era costumes for photo ops.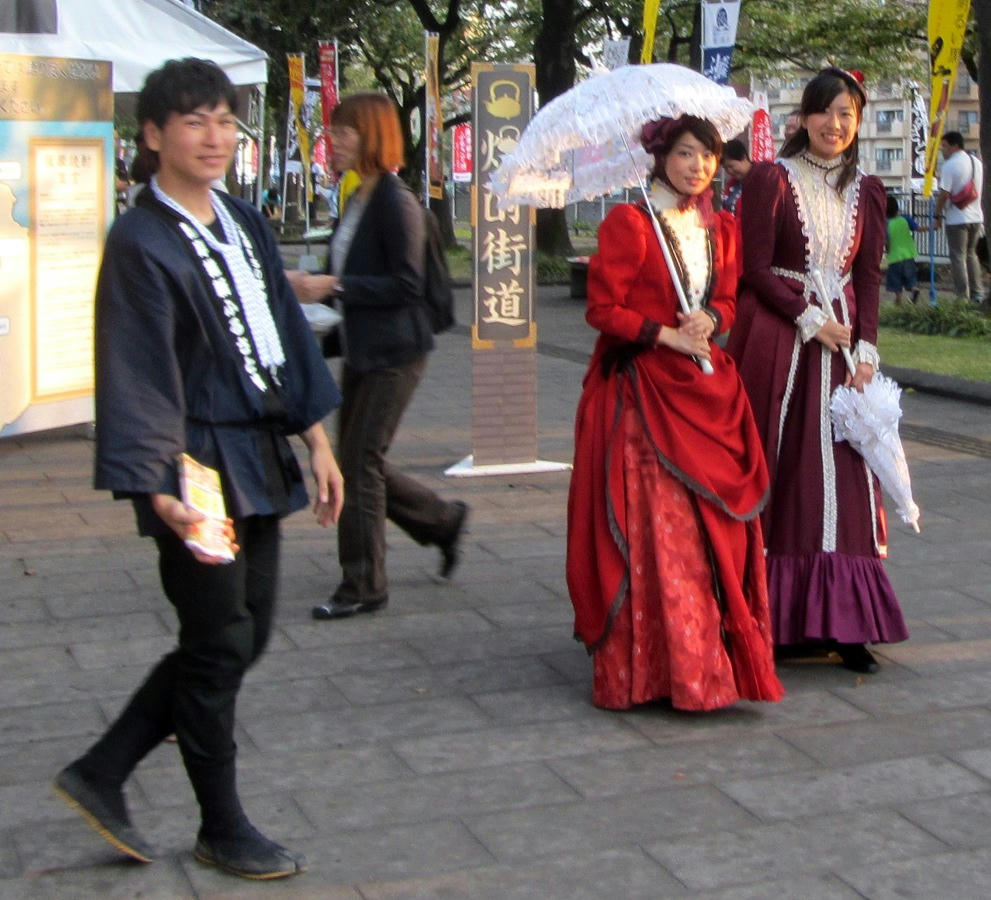 I generally prefer to be behind the camera, but everyone kept on insisting on posing with me.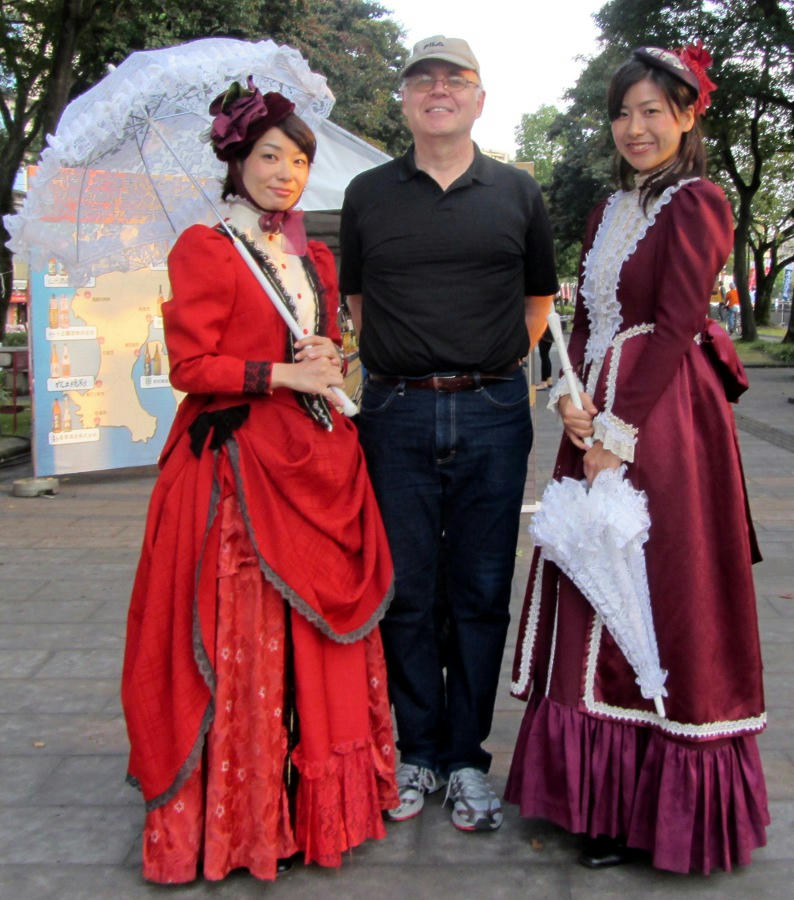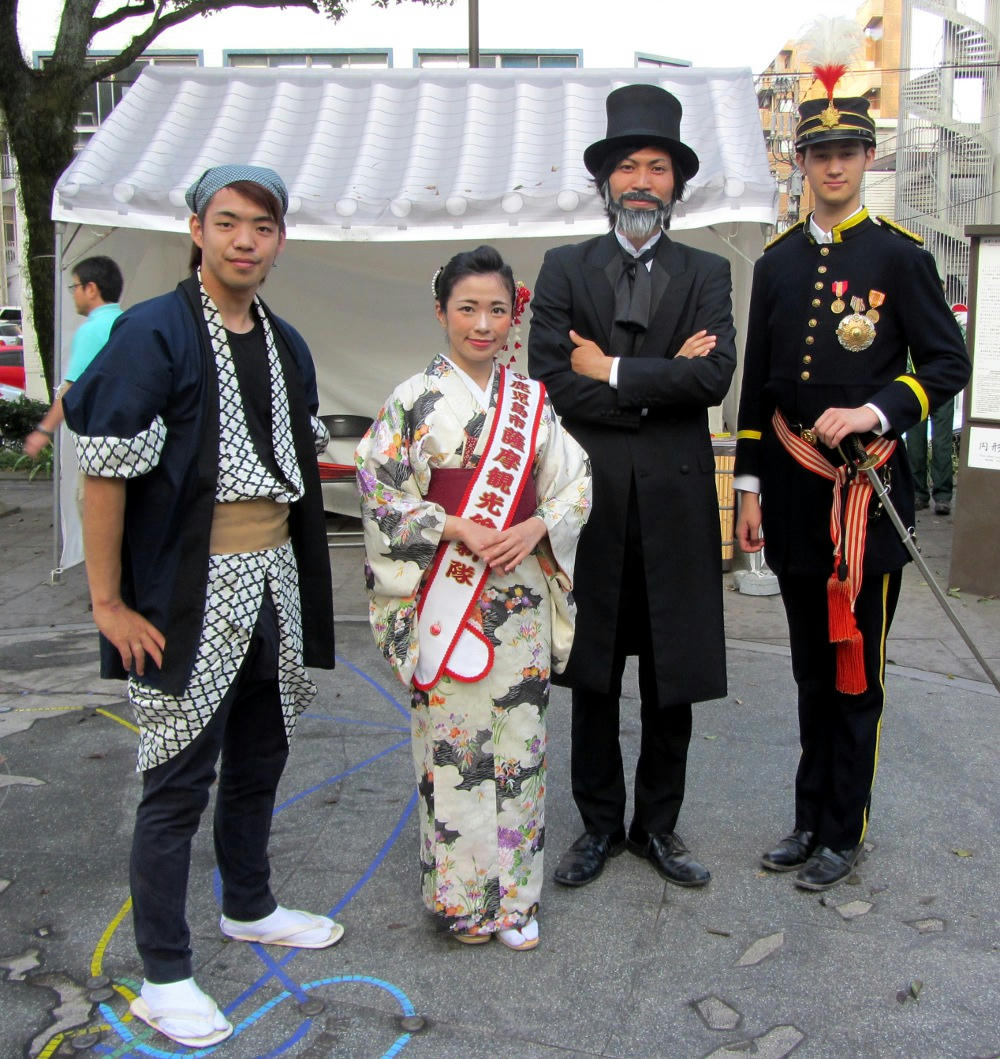 The actor in the top hat is portraying Toshimichi, a local samurai who went on to become a key politician and statesman in the new Meiji government. I also saw Takamori Saigo, but he was busy drinking and walking his dog so there wasn't a chance to get his photo.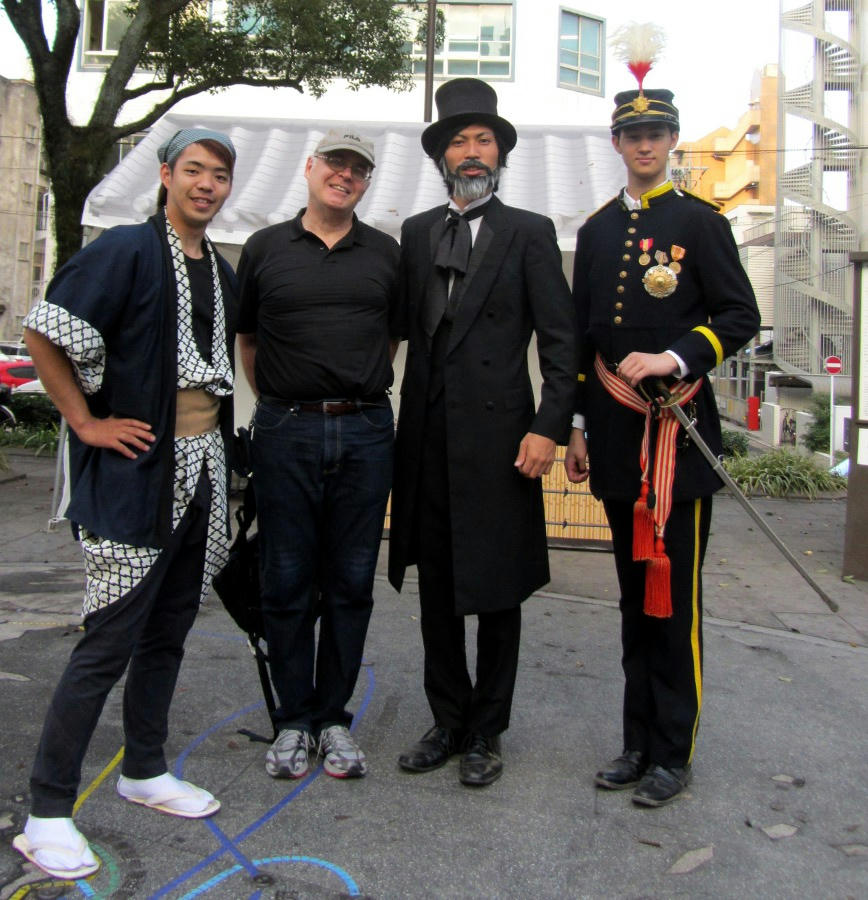 We had a major thunderstorm Sunday morning, the 27th, and it lasted until around 2 PM. The sky cleared up later in the afternoon, so I went out to do some food shopping. Only by accident did I see a poster on the neighborhood announcement board advertising the event. Since the park is less than a 10 minute walk away, I went up there to see if the event had been rained out or not. In fact, it was just winding down, because I arrived at 4:40, and it was scheduled to wrap up for the night at 5 PM. I had to work all Monday, so I'll try checking it out again later this week to see if I can catch the stage events. I probably won't be able to get back up there on Saturday, and Sunday is Ohara Matsuri, the big dance festival along Tram Street. I might be able to combine Ohara with Furusato then...