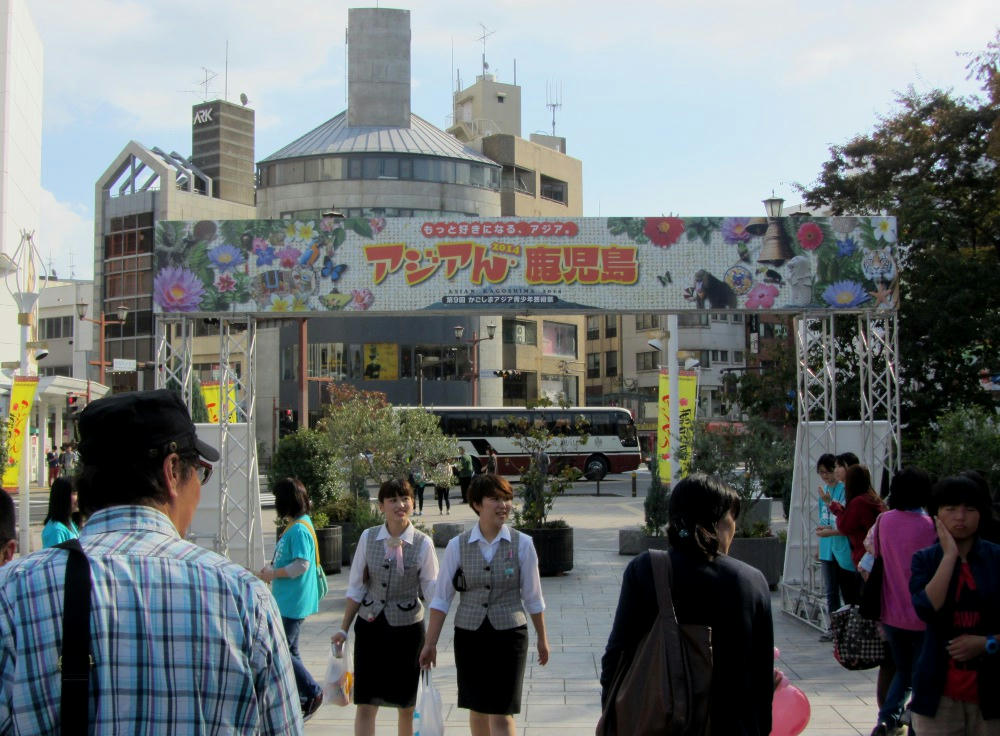 On Friday, the 17th, on the street car, I happened to meet one of the women from the lunchtime English lessons that's conducted at the International Center. She mentioned that she was volunteering as an interpreter for a group of Singaporean students in Kagoshima for the Asian festival being held over the weekend. I hadn't heard anything about the fest coming up, but I was expecting it to be some time soon. The one time I was able to watch it, 2 years ago, I was really impressed by the performance of the Malaysian students. The fest is kind of an exchange program, where students from different countries in the Asian Pacific perform various traditional songs or dances. Since I work on Saturdays, I missed the main performances held in Houzan Hall. But, there was a separate event on Sunday, in Central Park, that included food booths, and an outdoor stage.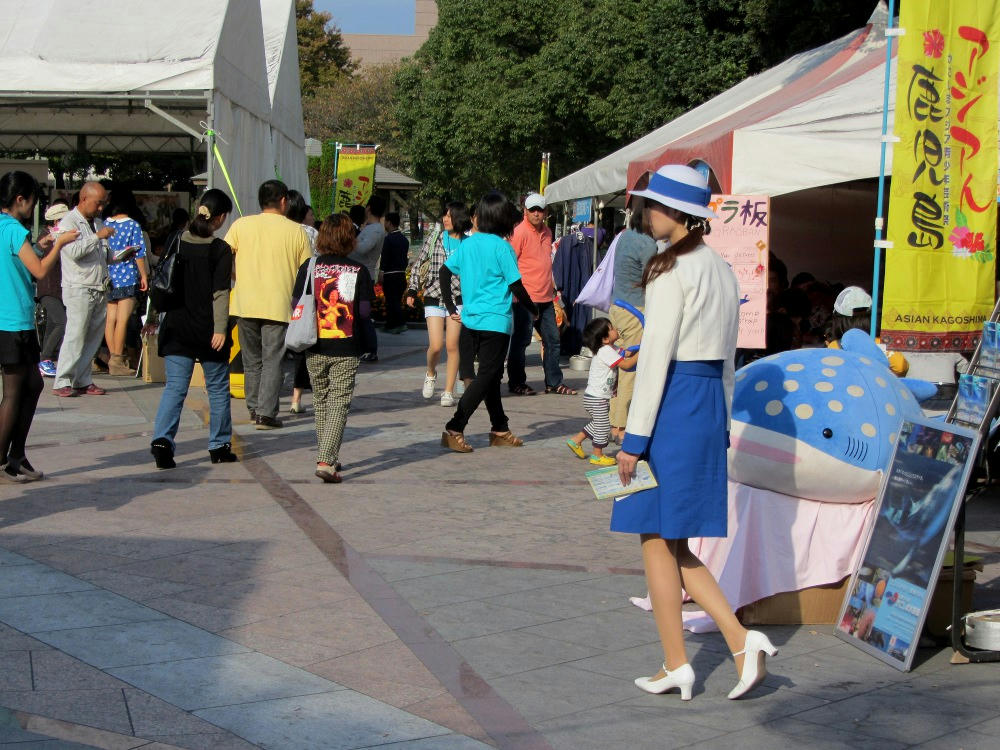 Part of the event was sponsored by a travel agency, with employees handing out advertising for various domestic and foreign trip packages. The big plush fish is very cute.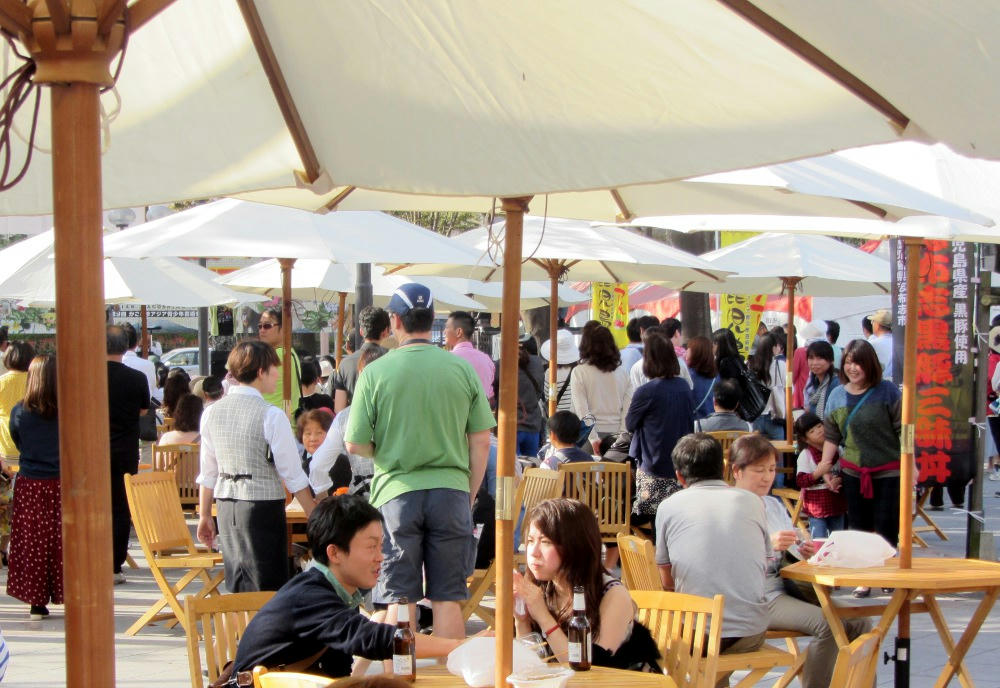 I guess there were a couple hundred people in the park, some just there to play while the weather is good, others to listen to the music, or eat.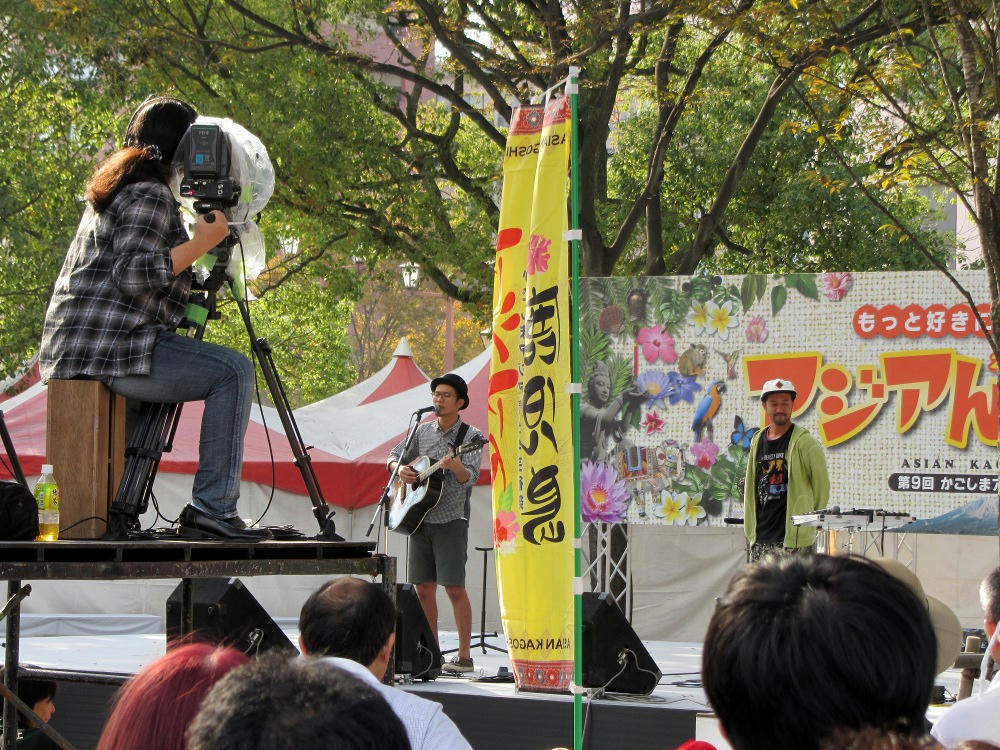 Most of the music acts on Sunday were Japanese. This guy is a local folk singer.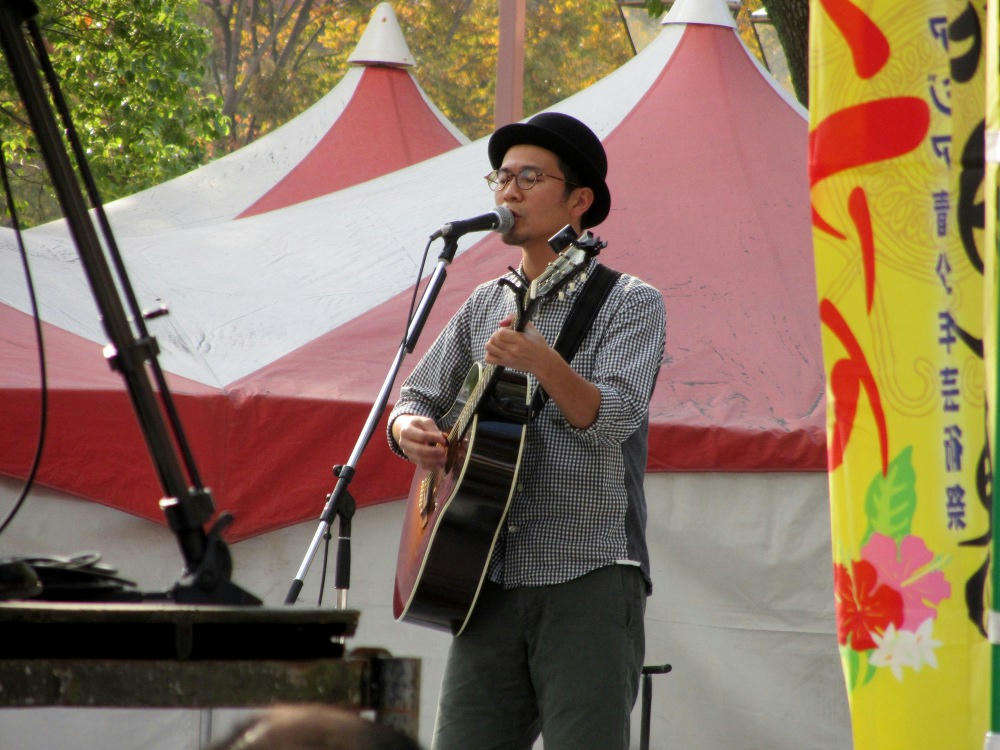 He was pretty good, but it's not my kind of music.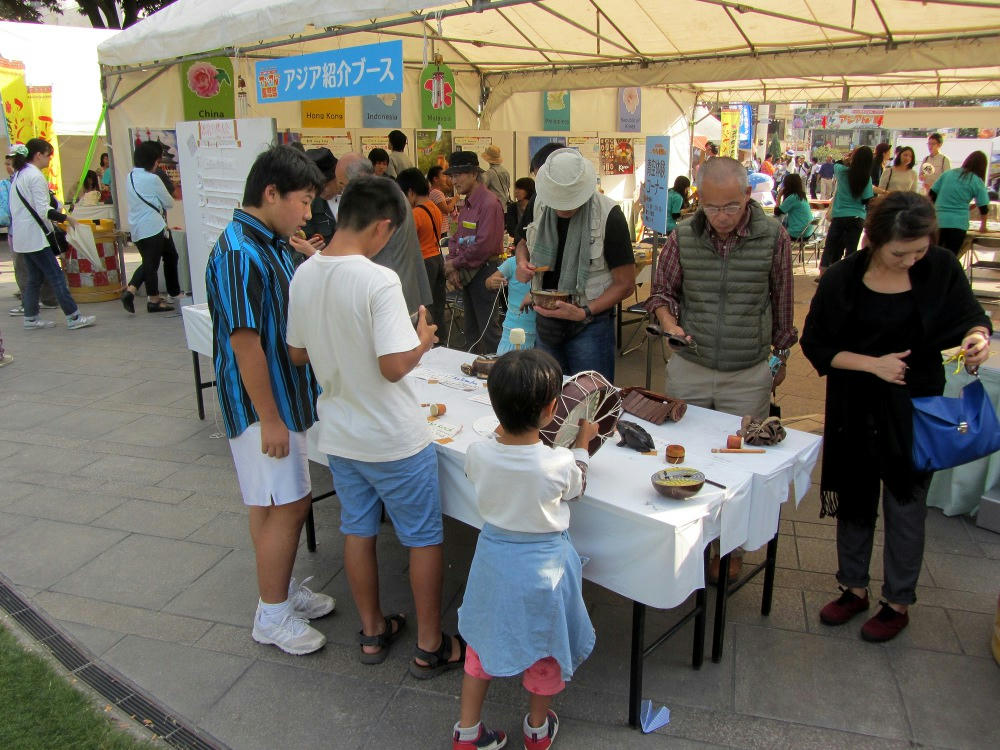 The activities booths included examples of various traditional Asian instruments, clothes, demonstrations of origami, and Japanese calligraphy being taught by school students.