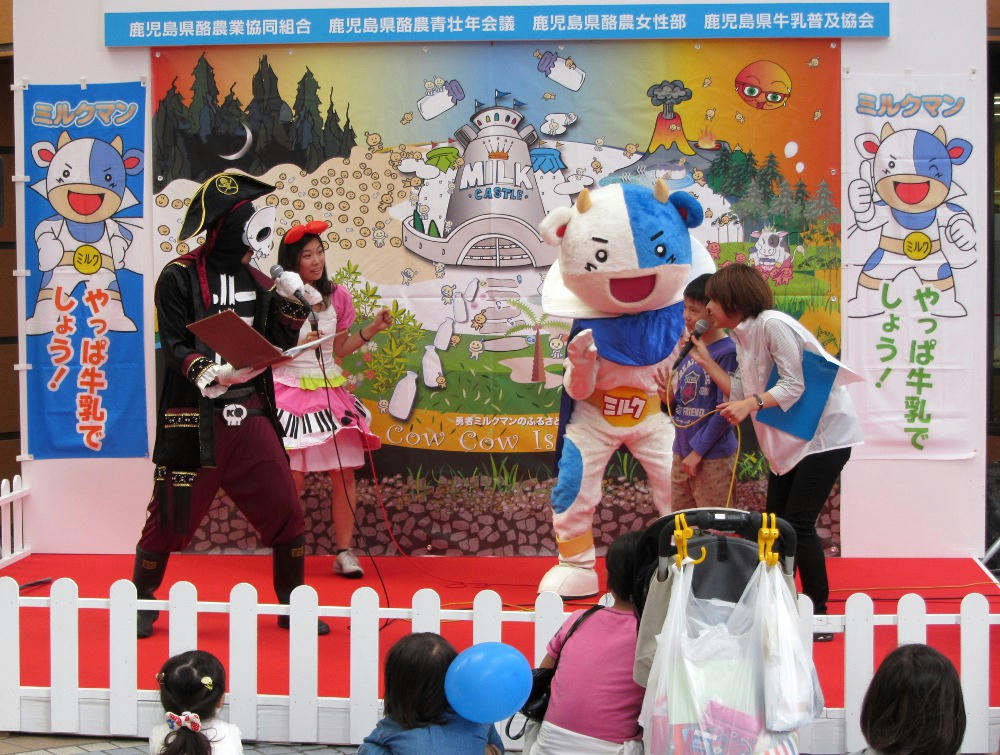 On the weekend of Oct. 11, Kagoshima had another of its annual milk promotion events. This stage show was held in Tenmonkan, next to the 7-11, and looks a lot like the show from last year. Here, Bones the Pirate is quizzing one of the audience members on the benefits of milk. A nearby table was handing out free milk samples, mainly to kids and their parents.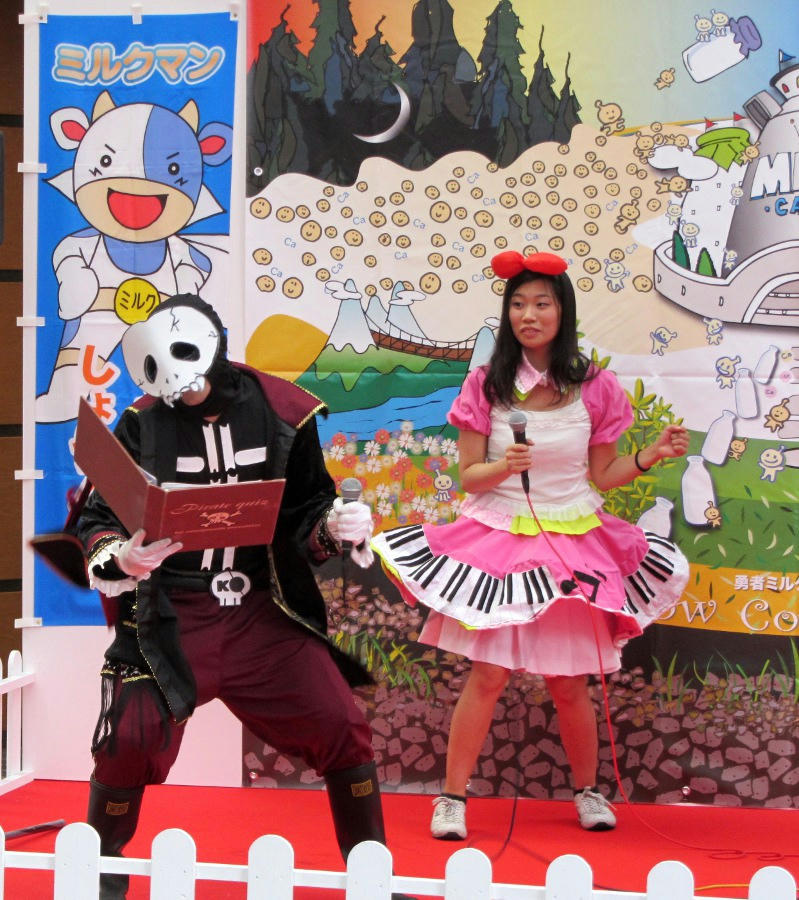 Bones reads from the script. The poster in the back reads "Milk-man".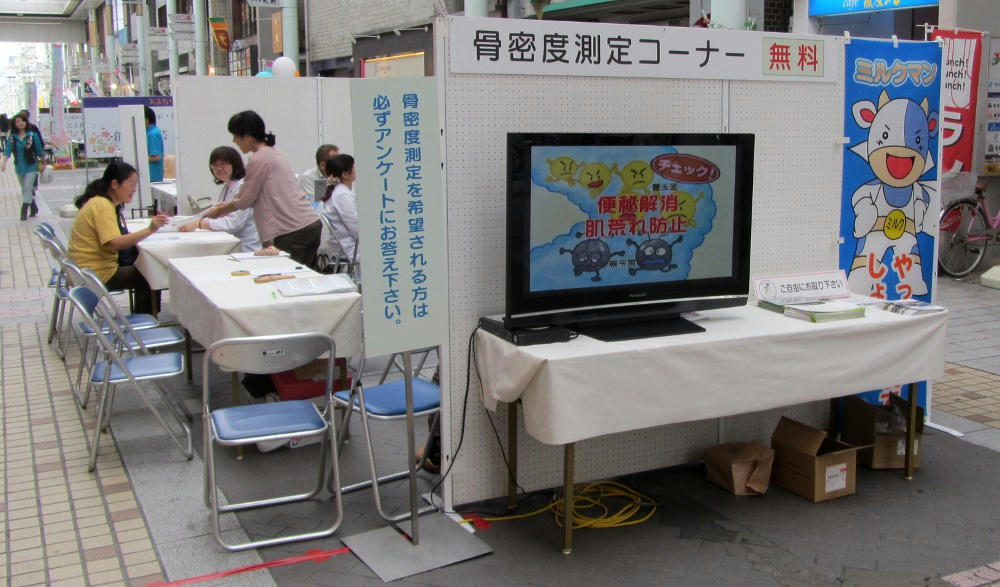 Also nearby was a booth offering free bone density testing.