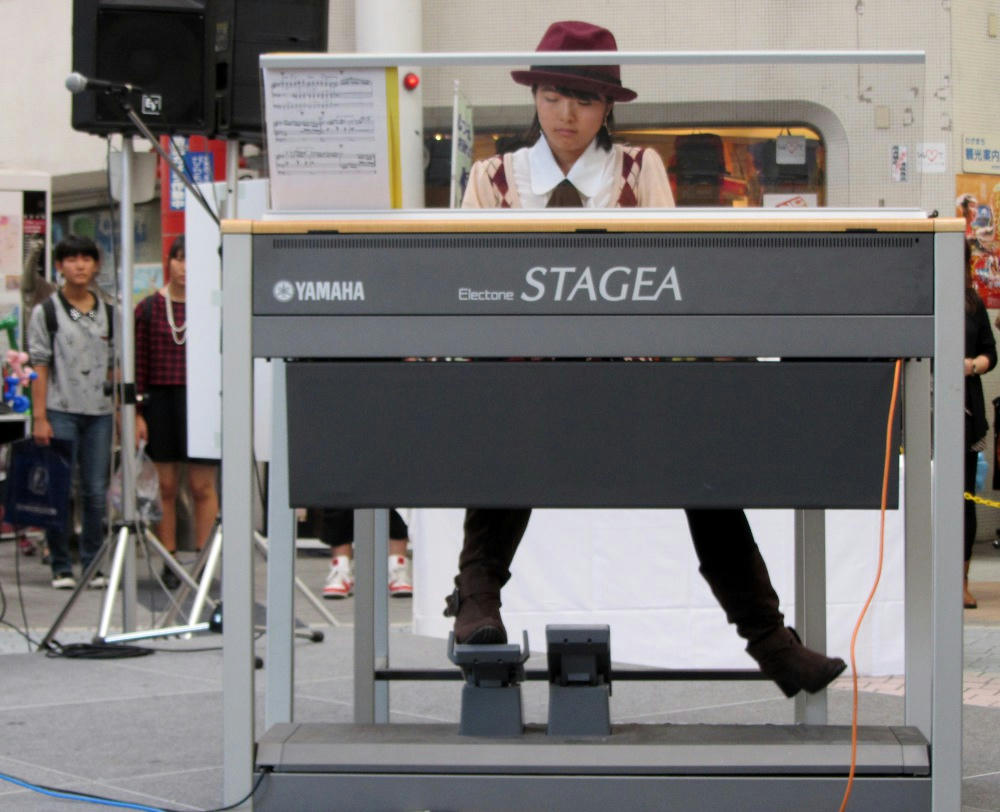 This event is a bit difficult to explain. When I was coming home after work on Saturday, after swinging by Bouzu Fest again, I headed over to Central Park to find out what the stage being erected earlier in the day was for. It was dark at that point and the area was abandoned except for a few workers. There was an event schedule that mentioned 3 stages: the main stage for the Sunday portion of Asian Kagoshima, and satellite stages in Berg and Pira malls. However, on Sunday, it turned out that Berg was still hosting the Wine Fest, so I headed over to Piramall, next to the 7-11 in Tenmonkan. There, they had "Tenmon Birth", with various tables set up to sell cosmetics and hair care products. One sign mentioned that this was the anniversary of this part of the Tenmonkan complex.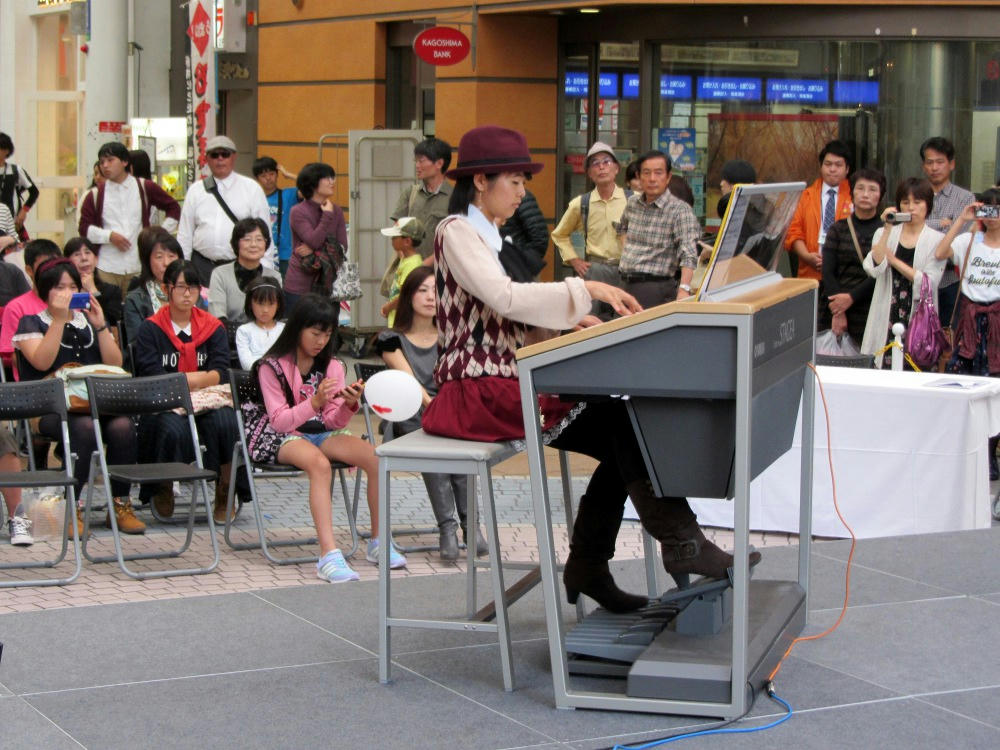 The stage set sign listed acts from 11 AM to 1:30 PM, which I guess was part of the Asian Kagoshima event, and that Tenmon Birth was scheduled for the rest of the afternoon in the same space. Unfortunately, I couldn't find anything listing the later acts, so I don't know who this woman is.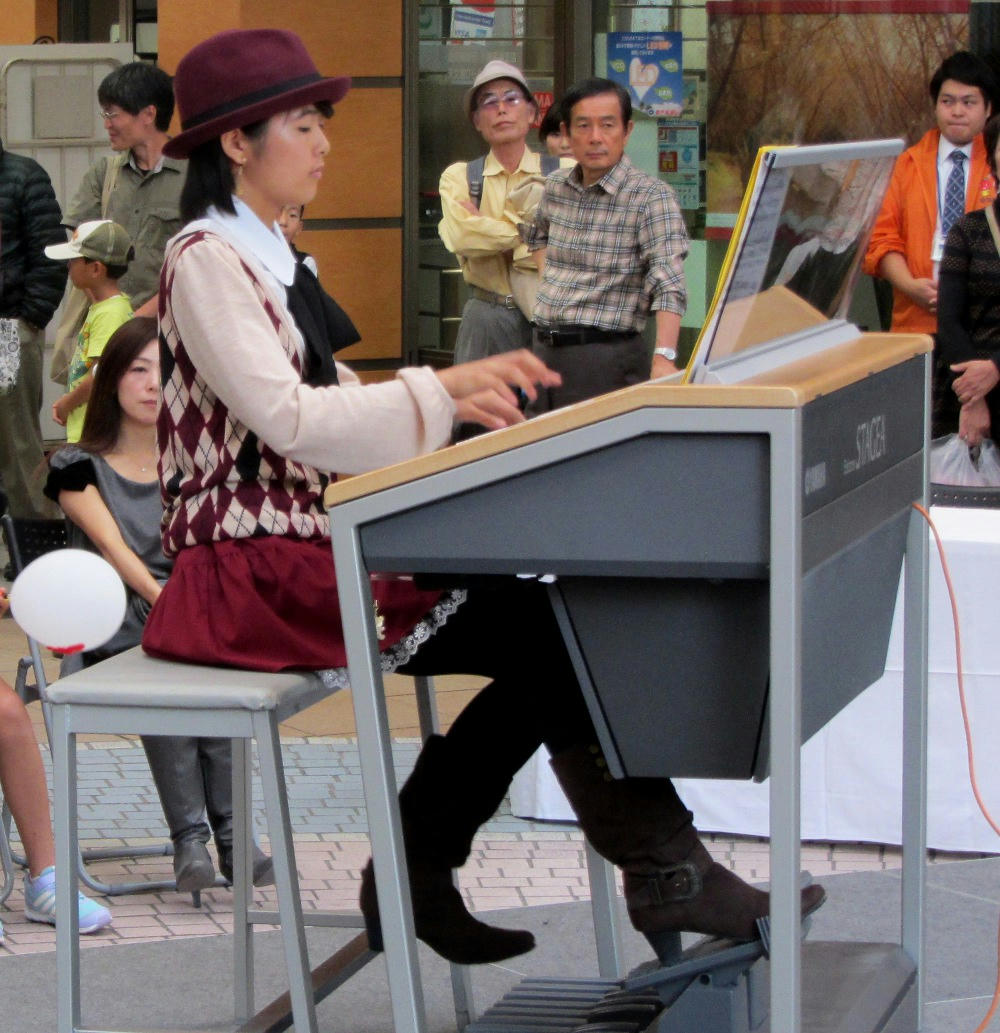 She started out playing the main theme song from the Johnny Depp "Pirates of the Caribbean" movies, doing at least 4 instruments at the same time, with the 2 keyboards, and the 2 sets of foot pedals. It sounded exactly like the original song, so I was really impressed. Then she switched to a slower song that I didn't recognize, but still playing 4 instrument voices simultaneously. After that, the announcer stood up to introduce the next act, and I left because the wind had changed directions and was blowing volcano ash at us. Even so, it was a busy weekend for events.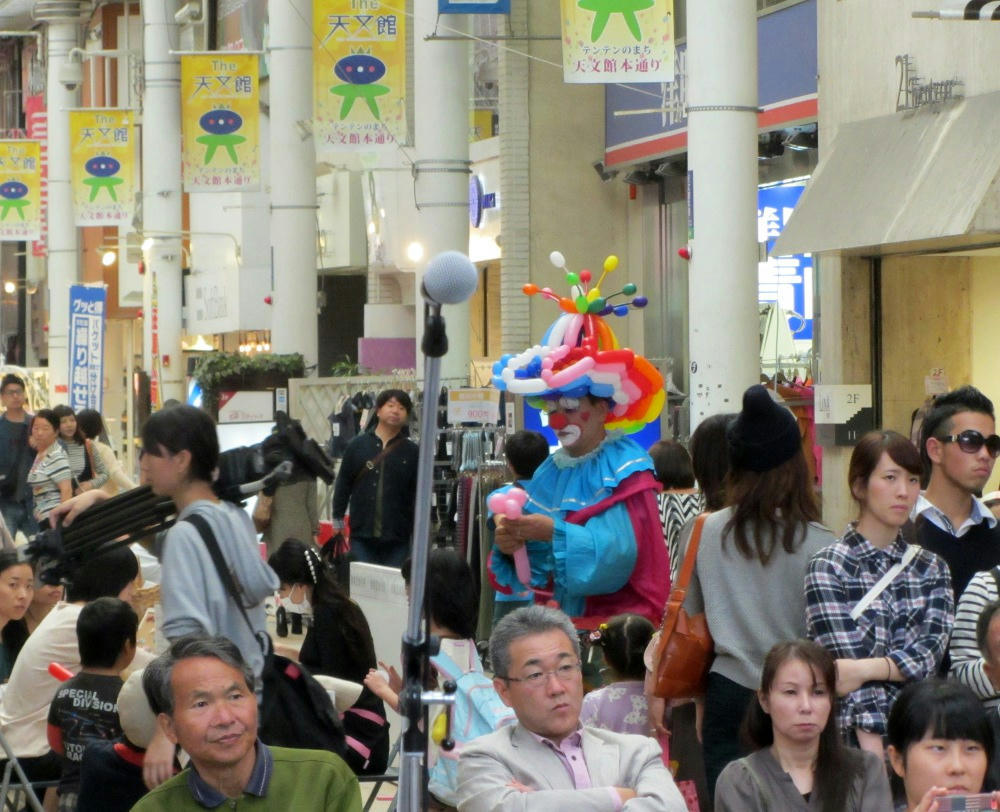 I saw 3 clowns working the crowd and making balloon animals.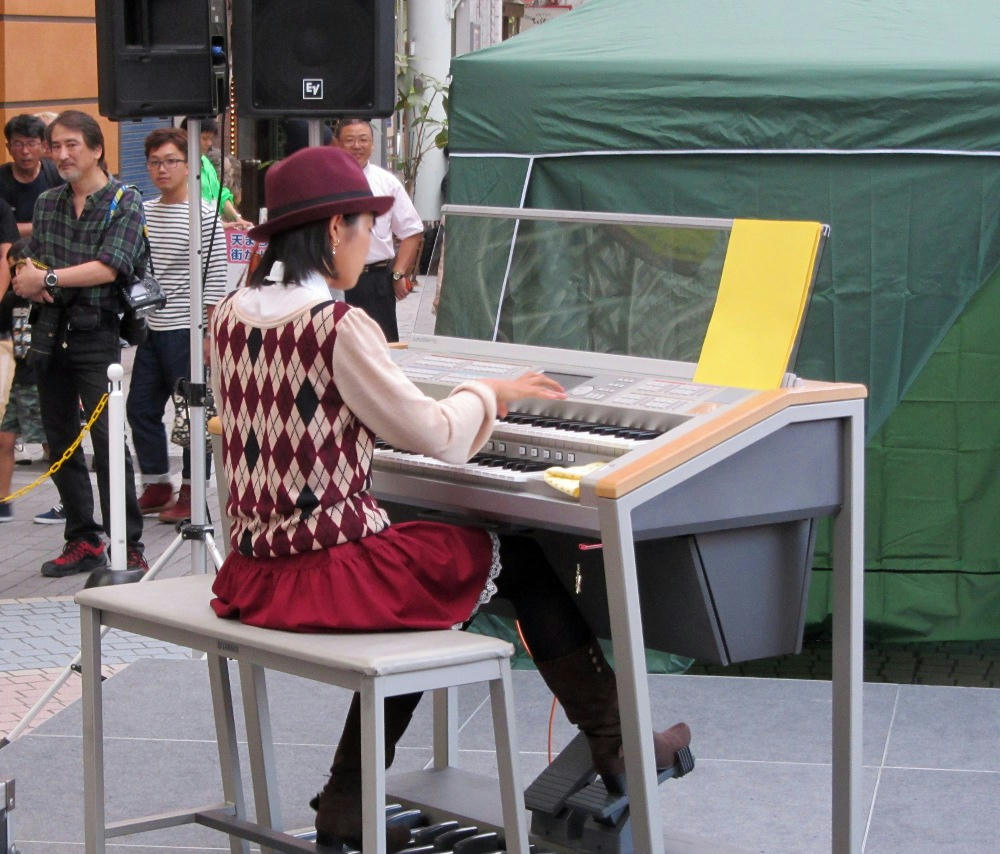 This is the best view of the full synthesizer.