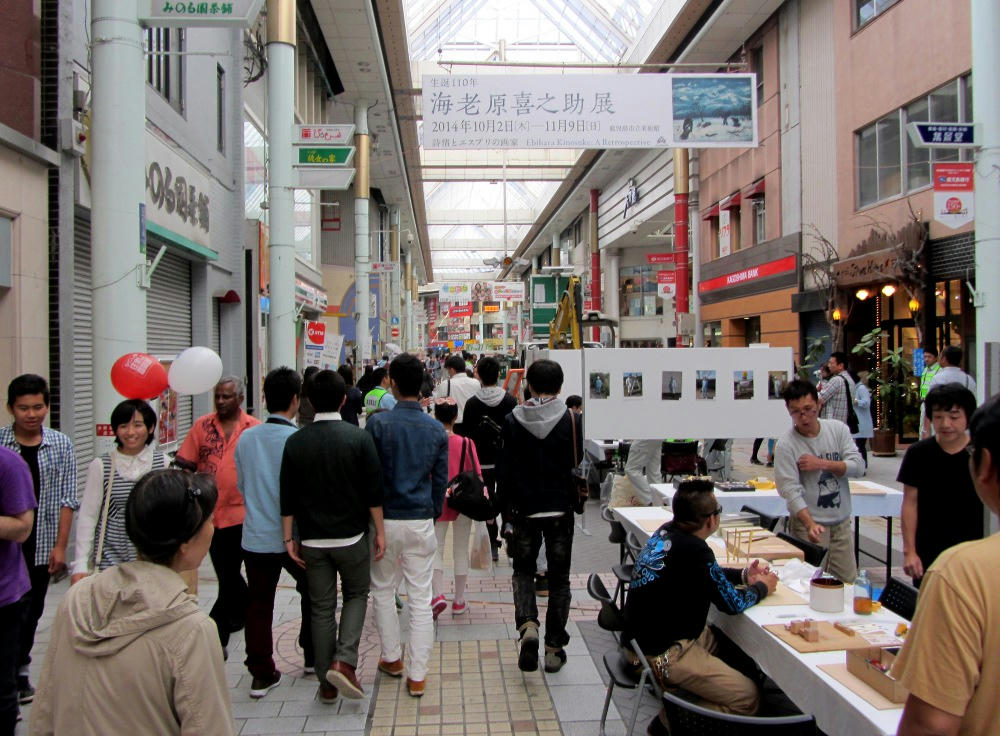 On Sunday, Oct. 26th, the walkway through Tenmonkan, in front of the 7-11, had tables up for various activities, and apparently to promote certain types of jobs for children.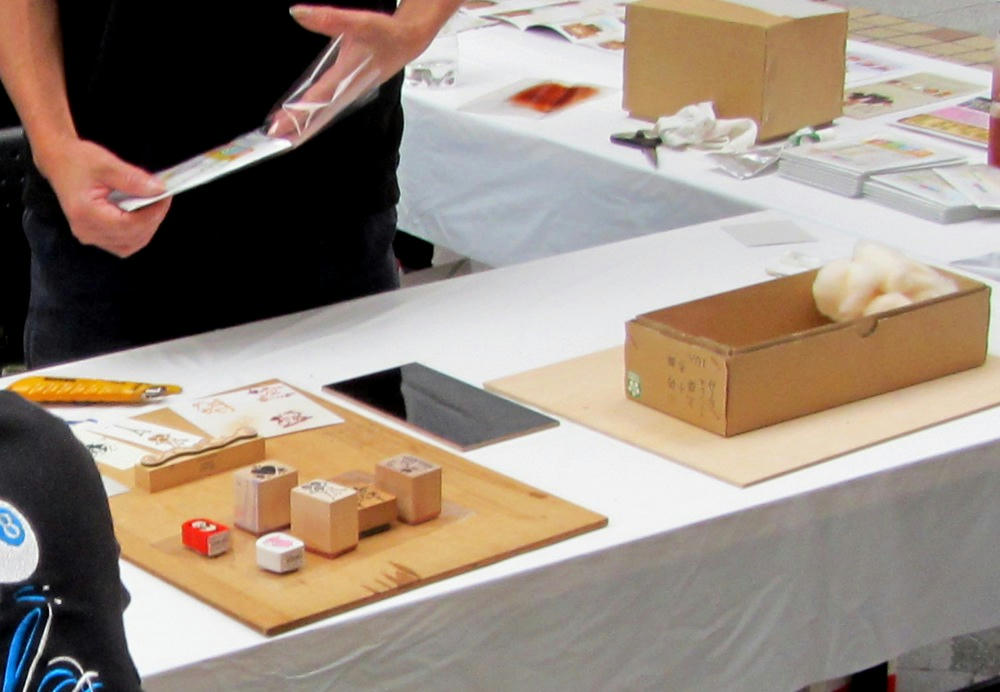 Here, we've got a group with rubber stamps. I'm guessing that they have blank post cards and you can decorate them as you like. Another table let you glue ceramic tiles to a wood sheet.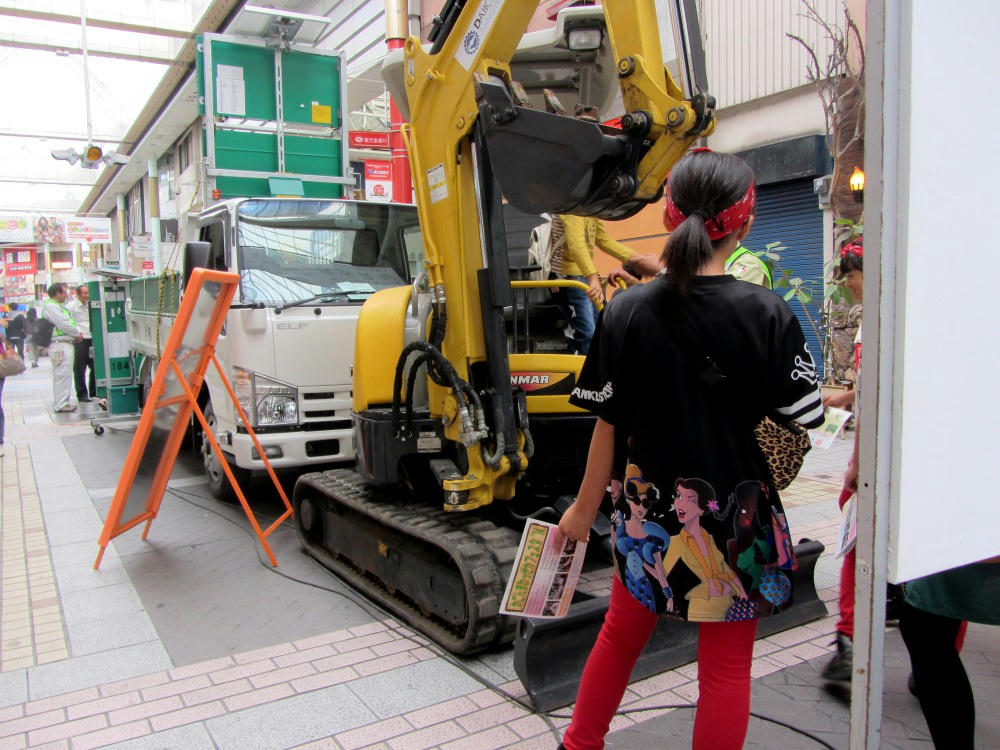 The angle's bad, but children could pretend to be operating the backhoe.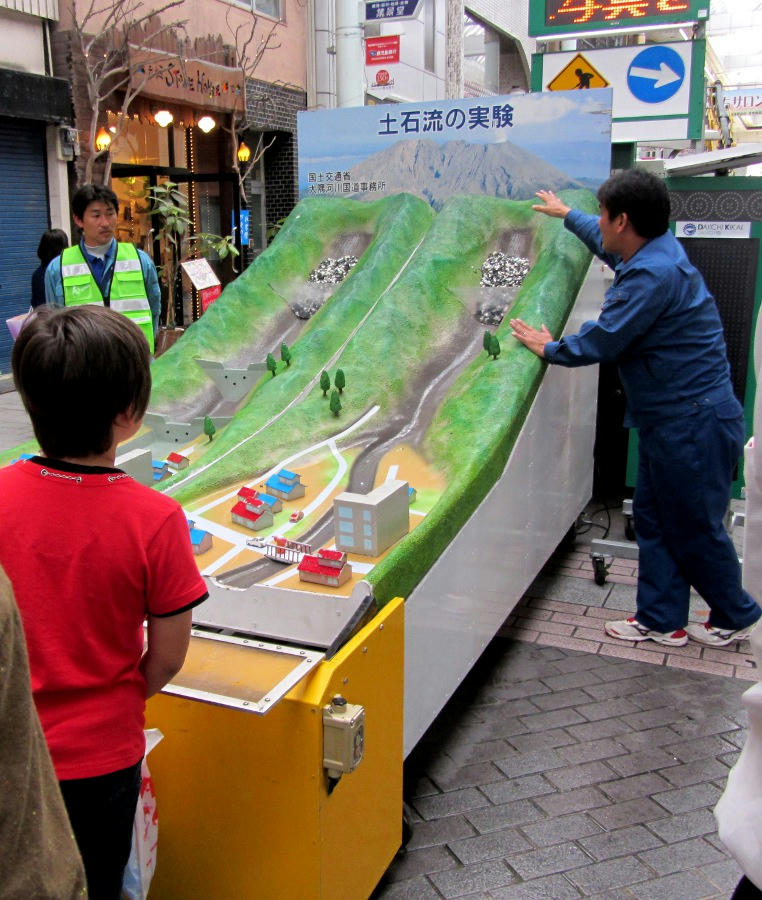 A simulation of culvert designs, and how each design does or doesn't stand up to rock and mudslides.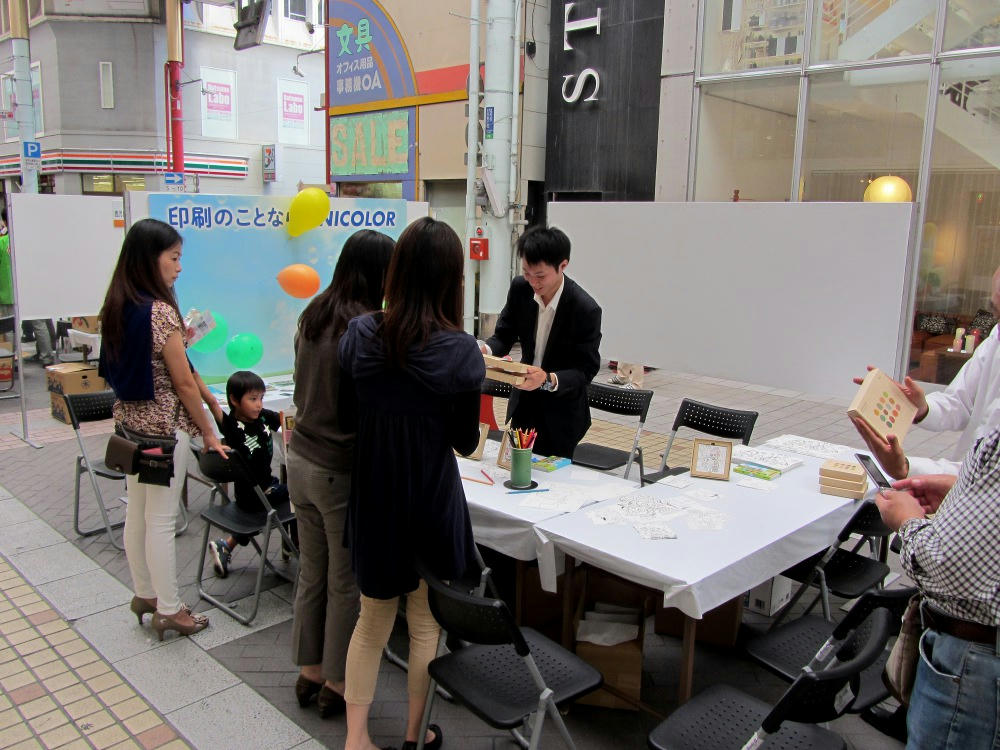 This booth was actually sponsored by a colored pencil company, and children could sit and color in pages of Yokai Watch (Monster Watch) characters.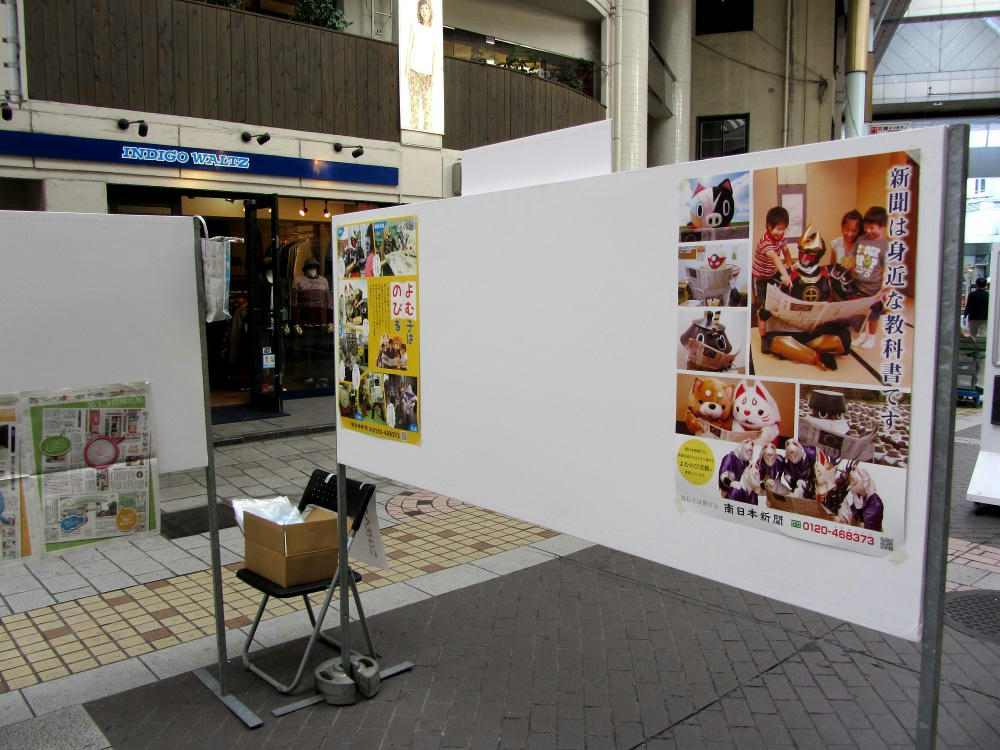 A completely unattended booth telling people to read more newspapers. The characters on the page at the right of the whiteboard are the mascots for Kagoshima.