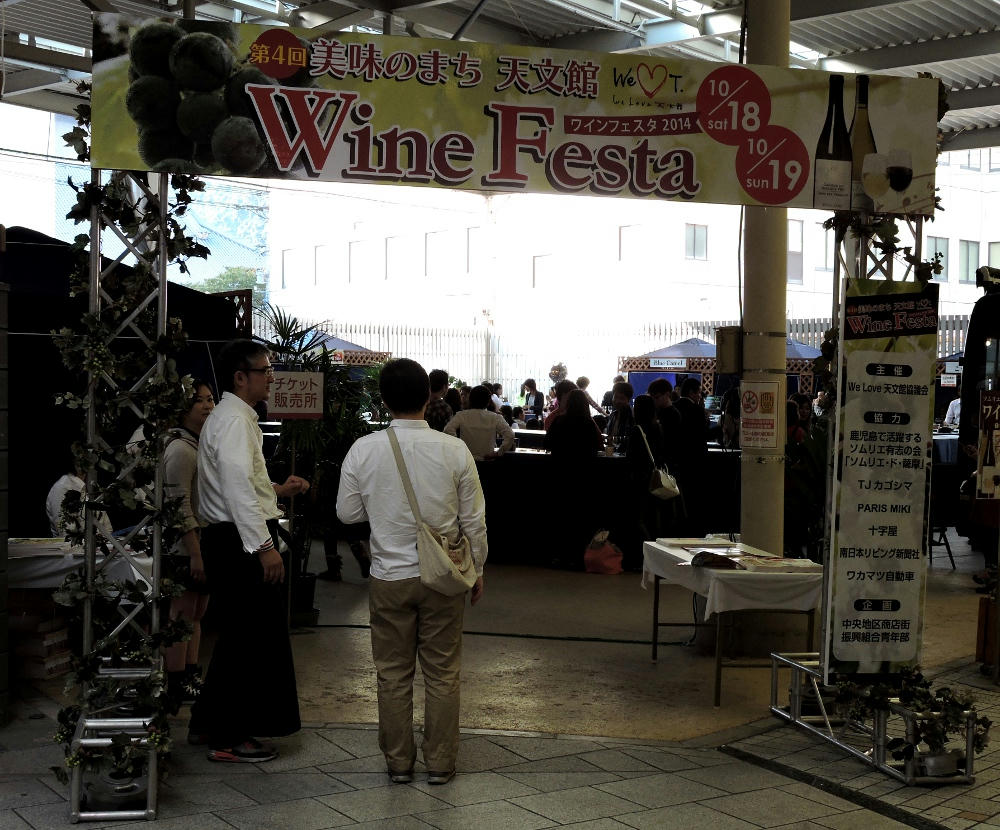 This the "4th Wine Festa" (Oct. 18 and 19), but there was one in Berg Mall, in front of the Lotteria, a couple months ago, so I doubt it means "4th annual". Maybe just "4th one this year." I didn't get anything to drink partly because of the prices, but mainly because I still had English classes to teach later in the afternoon.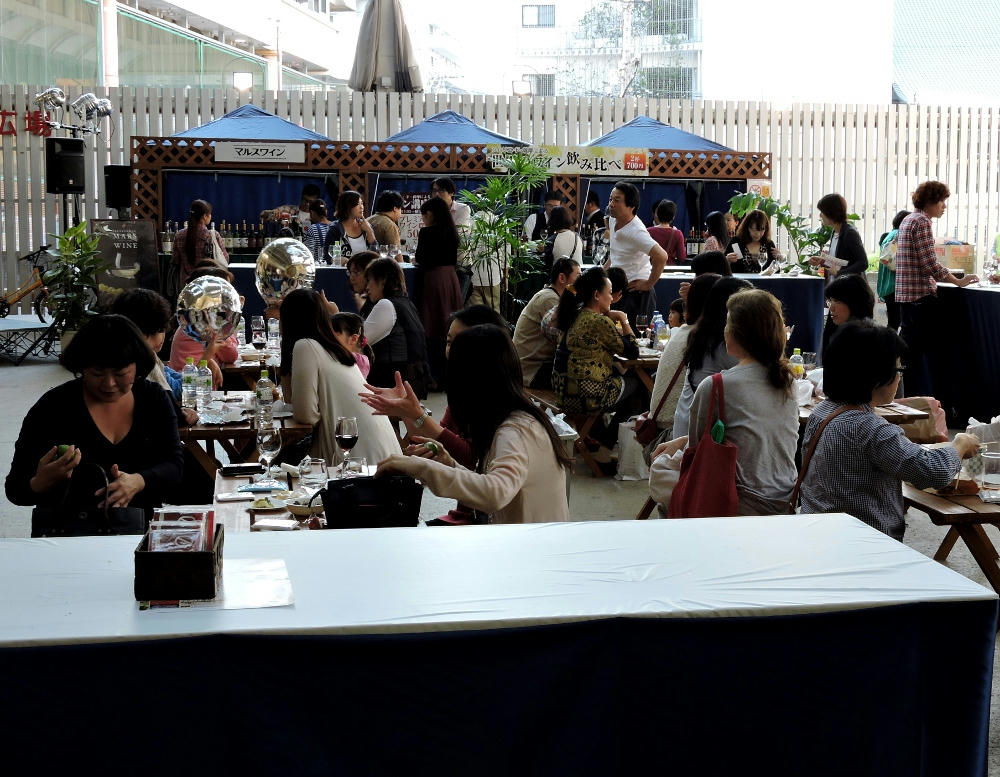 Like the previous festa, this one has shops selling wine and food, and people sitting around eating, drinking, but mostly talking. There's a lot fewer people this time, though, and no foreigners from any of the cruise ships.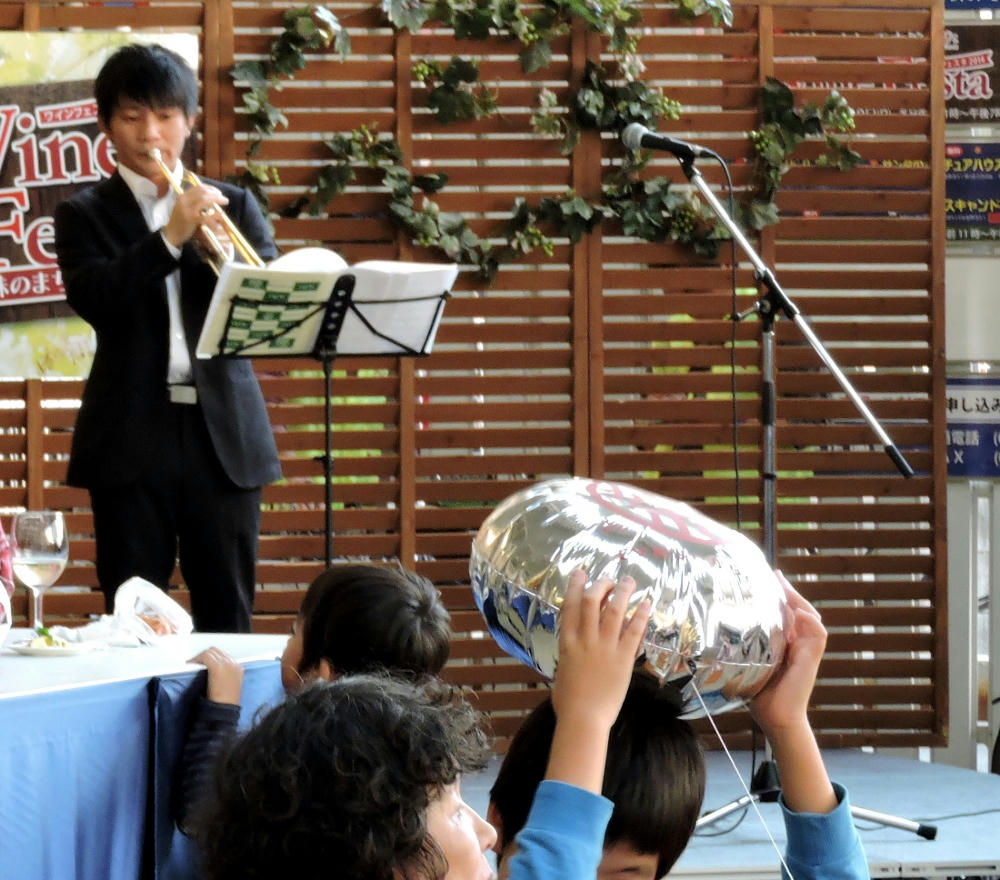 Live music to set the atmosphere included a solo trumpet player doing "Somewhere Over the Rainbow".