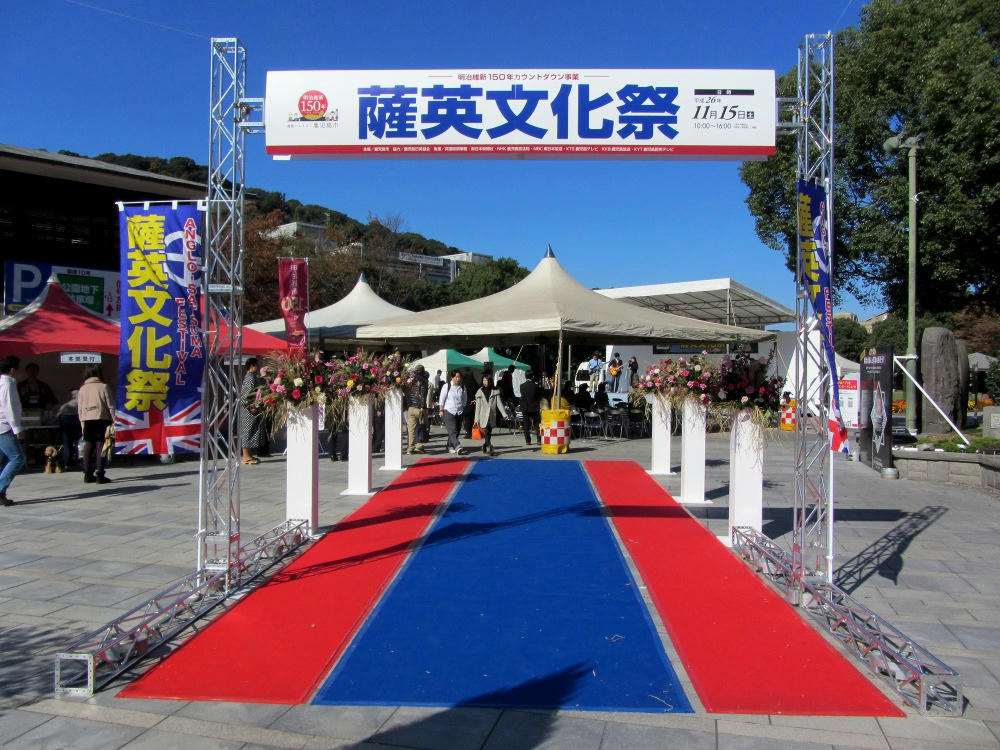 On Nov. 15, the
Japan-British Society of Kagoshima
held a one-day fair in Central Park, as part of the
countdown to the 150th anniversary
of the Meiji Restoration.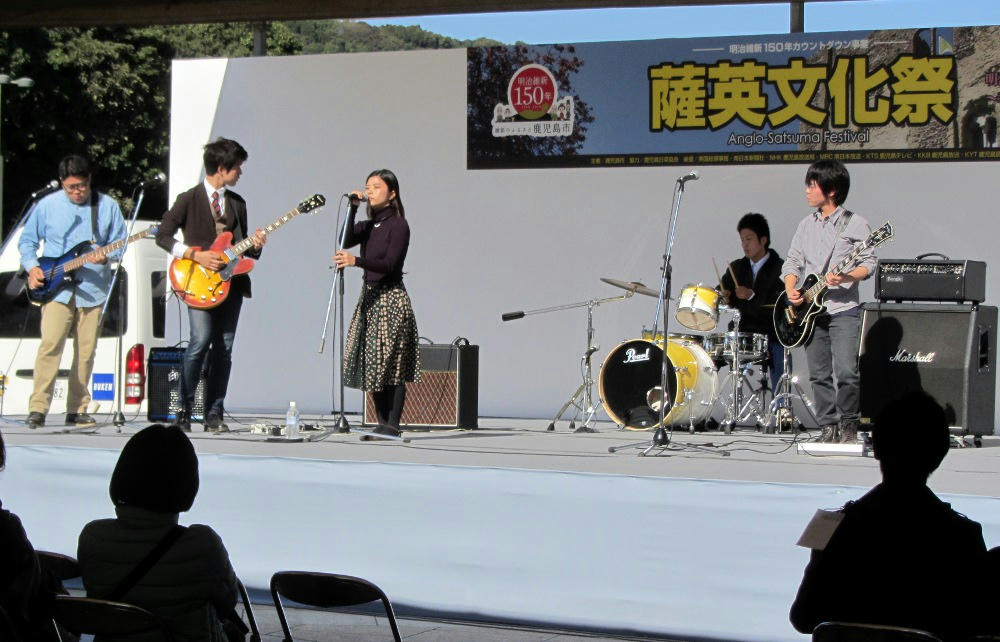 The fair consisted of various booths advertising local Kagoshima products (shochu) and talking about British products (chips, beer and lemon curd), plus tea and flowers. The stage events were largely put on by high school students. One band played later Beatles covers. They were pretty good, but the songs were slowed down by maybe 10 or 20%.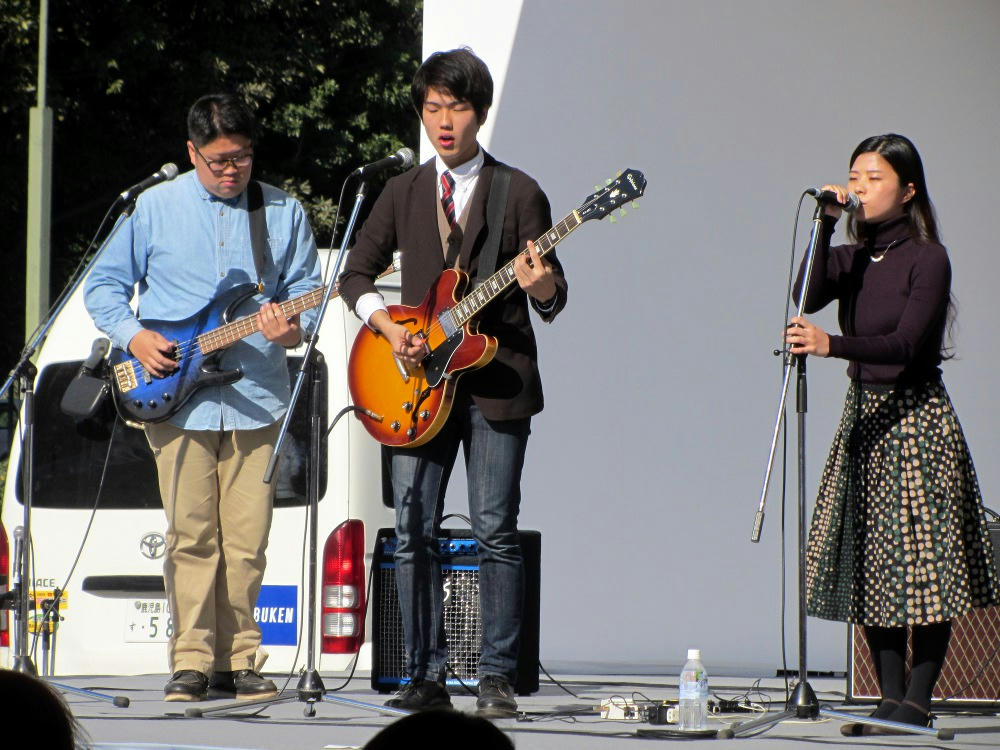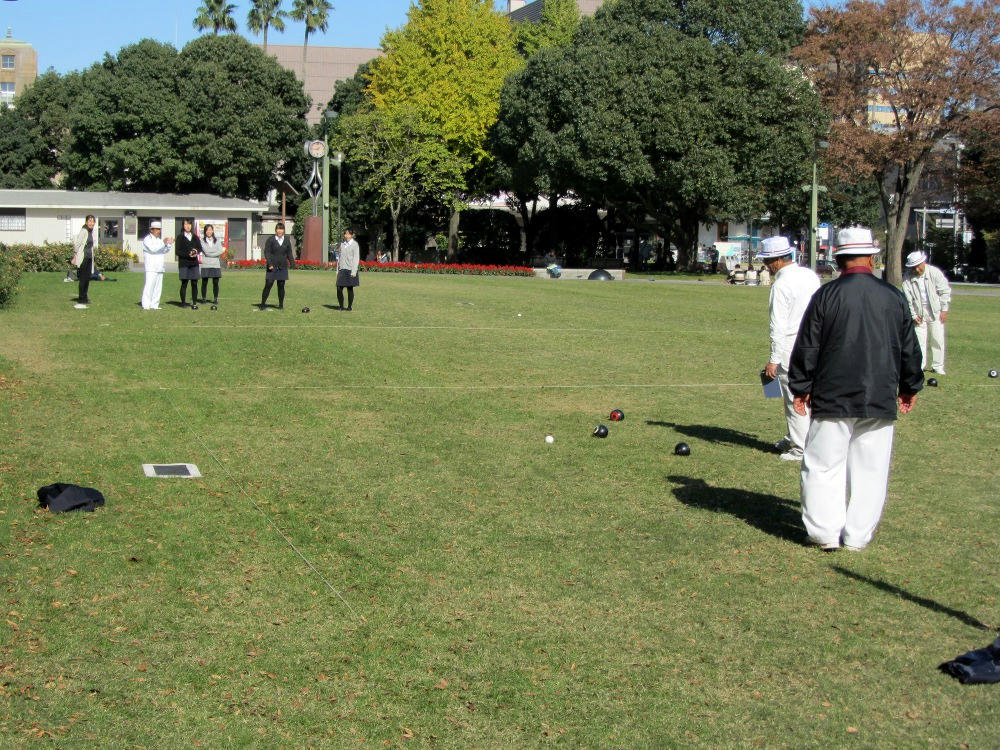 Lawn bowling.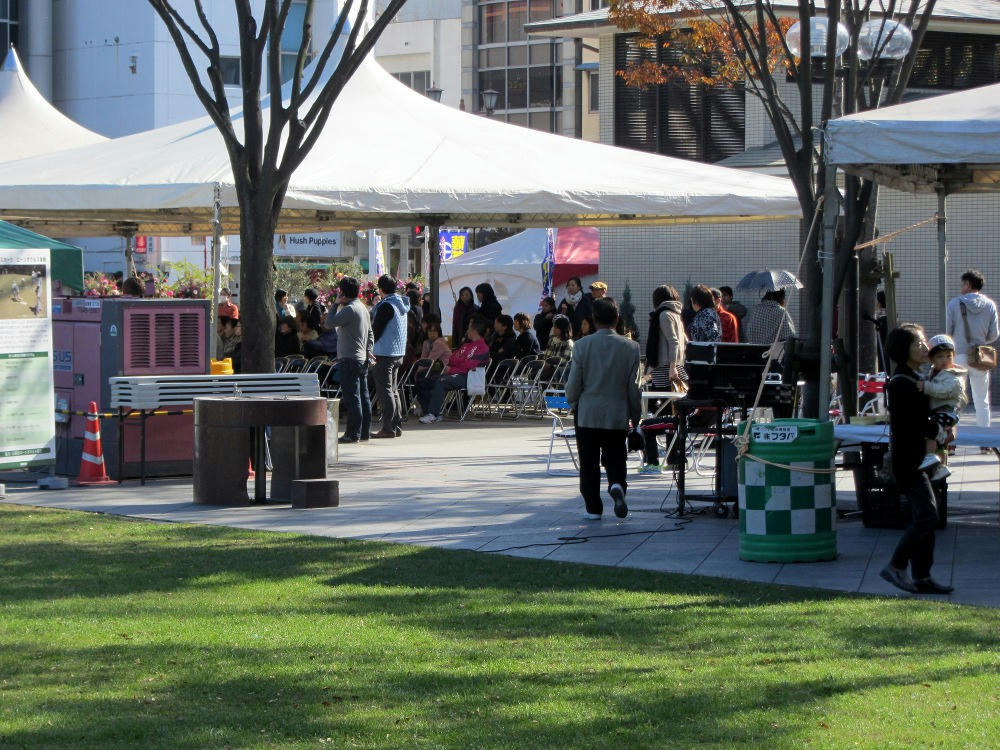 Not a lot of people despite the good weather, but the audience stayed focused on the performances. It was a bit cool, maybe in the 50's, which might have kept some people at home.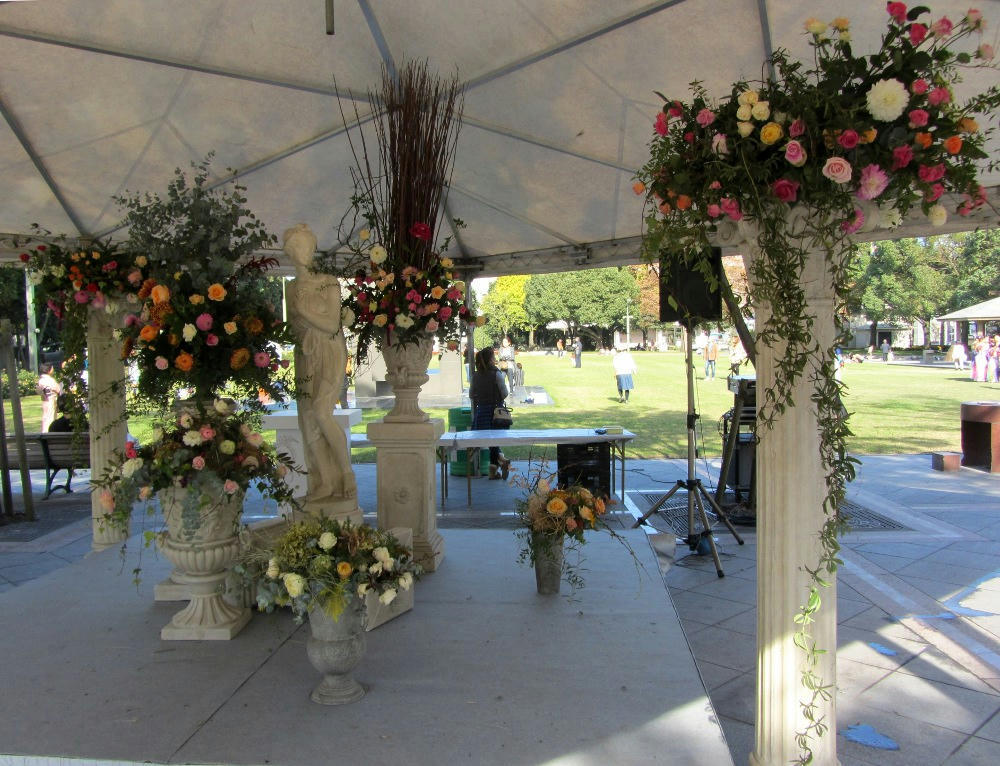 The centerpiece was a flower display, with demonstrations and a talk by a Japanese floral arranger.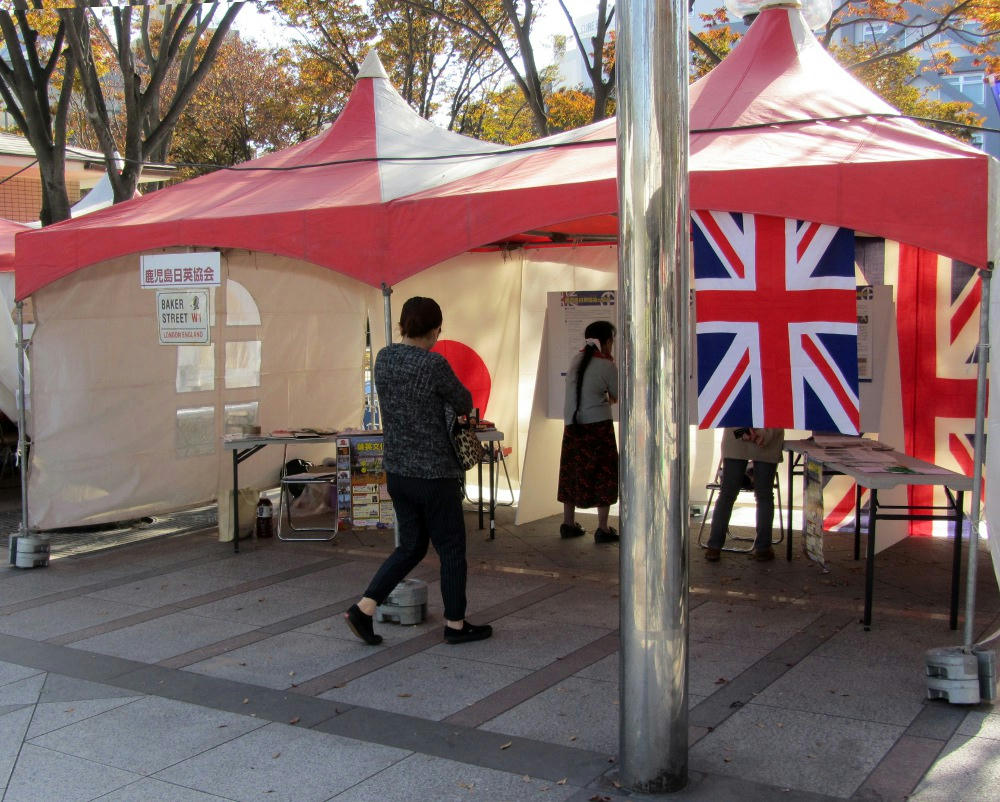 Baker Street W1 booth, which mainly had photos of London and some example food products.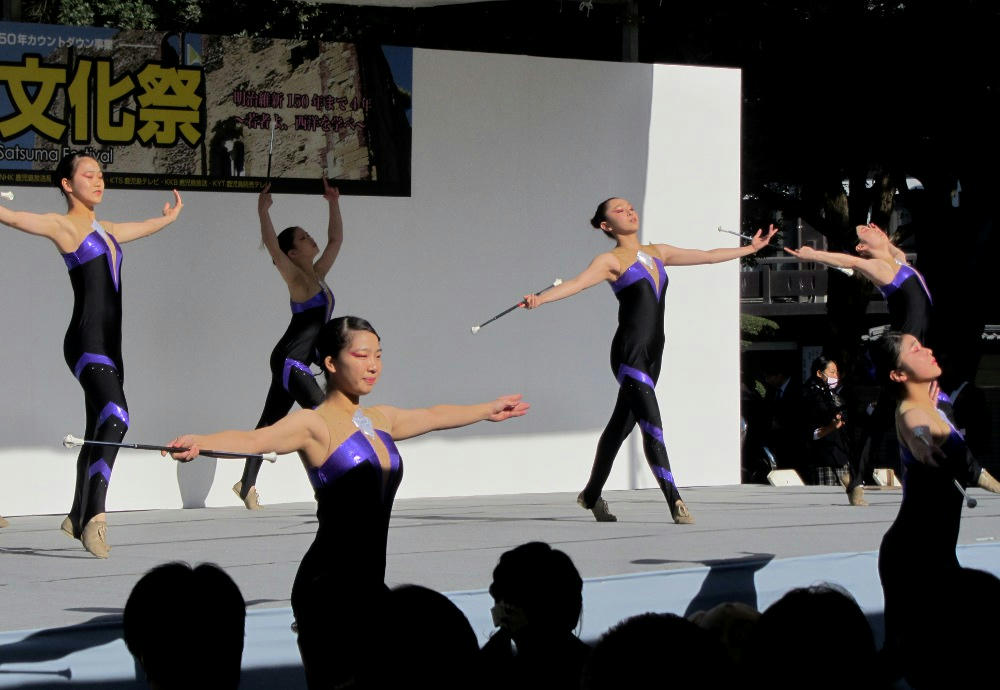 The second act up was a group of high school baton twirlers. I couldn't get a good angle so I didn't record them.
Overall, it's a good start. One of the people I talked to there said that they were planning to make some changes to improve the event next year.