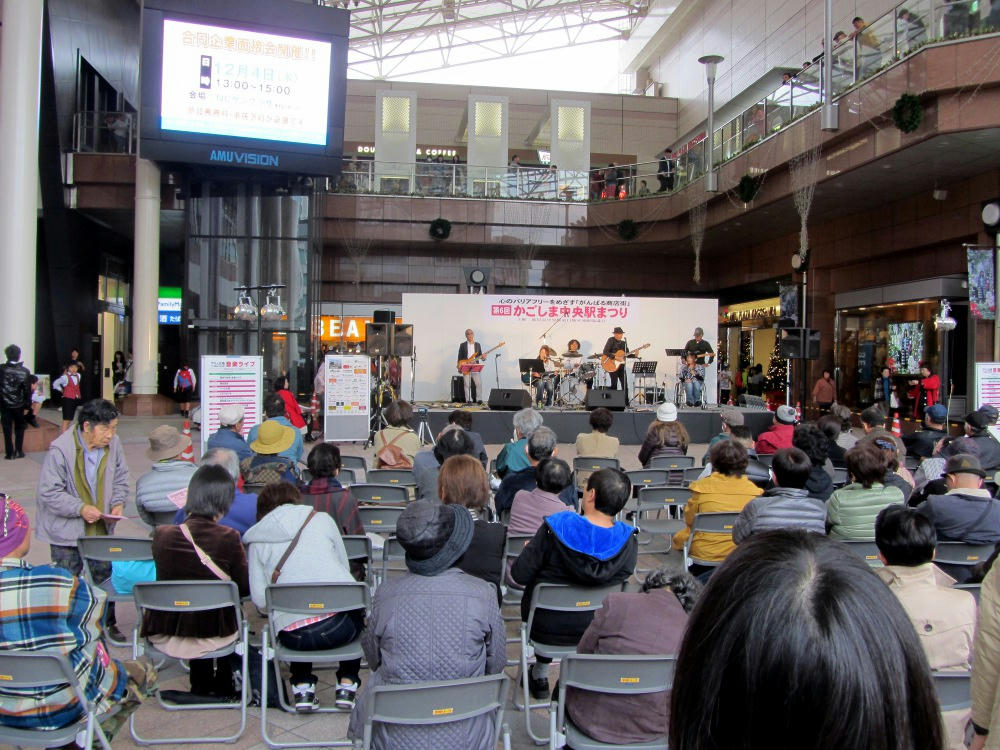 The second event on the 16th was another one-day music fest in front of Amupla. This one was the 6th Kagoshima Chuo Station Festival, and it featured music most of the day. One of the announcers was a local DJ, but he was spending his time walking around trying to get people to sign some kind of a form. The text at the top of the back wall says that the event is in part an effort to make stores and businesses in Kagoshima barrier-free to the handicapped. The second female vocalist on the stage, to the right, is in a wheelchair.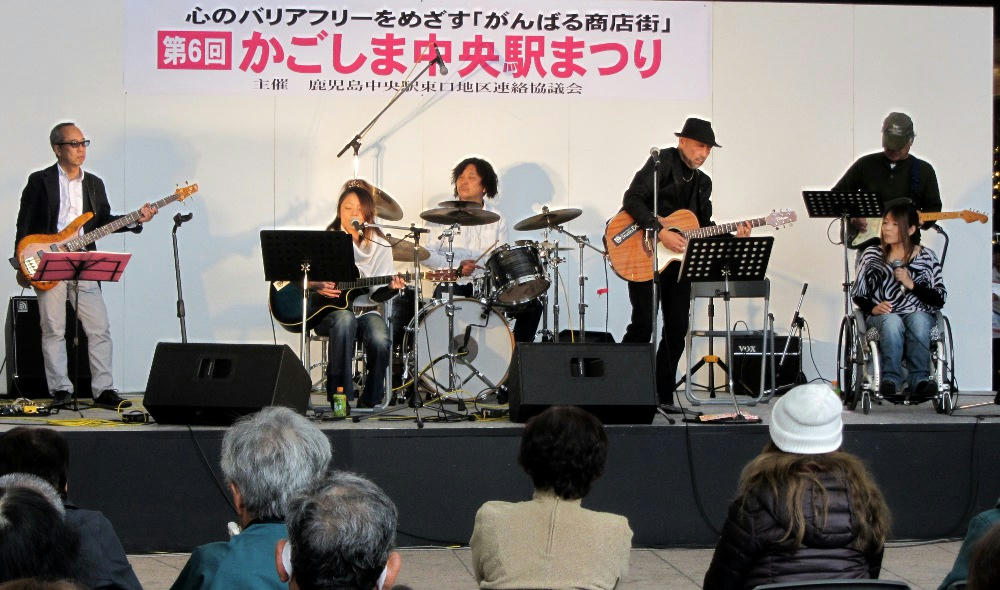 This group is the Zousan Band. The first couple songs were slow ballads, but I did manage to record one piece that rocked pretty well. I think the title is "Can't Sleep". I can't find a good web link to the band or the lyrics, unfortunately.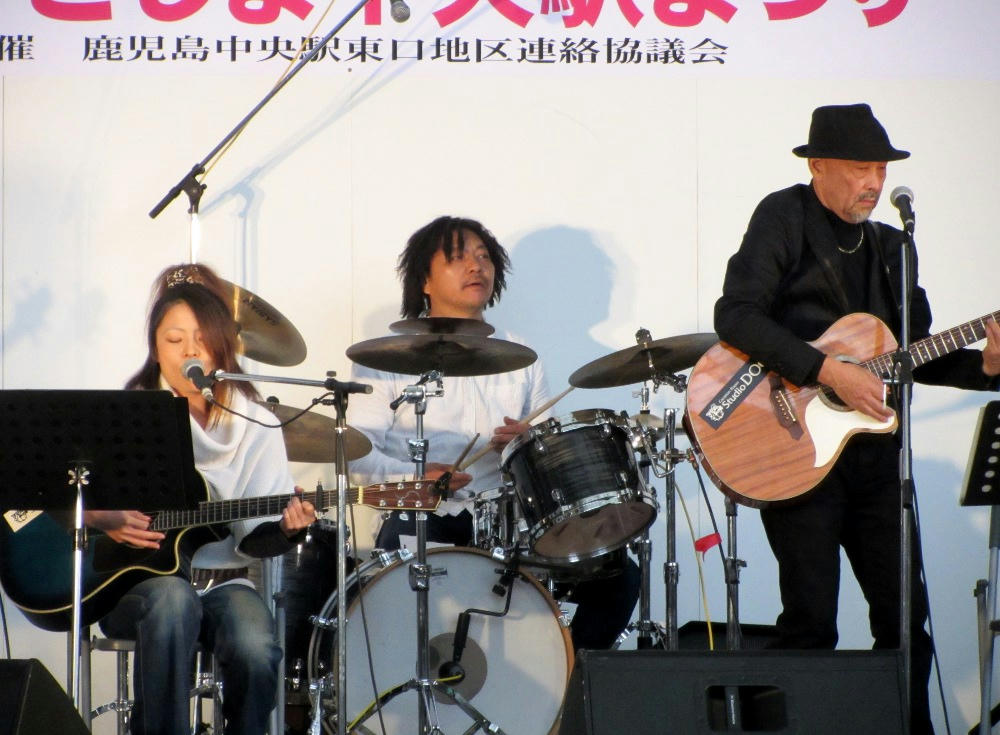 Direct youtube link for video 1.
The following song was also a slow ballad, so I went inside the mall to get some coffee from Kaldi and kill a little time. Ironically, the stage itself was not barrier free, and 4 guys had to run up and help lower the one vocalist's wheelchair down to the ground.
The next act on stage was going to be the Little Cherries. LC is very well-known in Kagoshima, and I've heard a lot about them from several sources. But, I had yet to see them perform. Little Cherries was first formed around 1980 and is a jazz band made up of elementary and middle school students. They've toured the world multiple times in each incarnation, and have won various music competitions. There may be upwards of 60 members total, but only 20 played this time.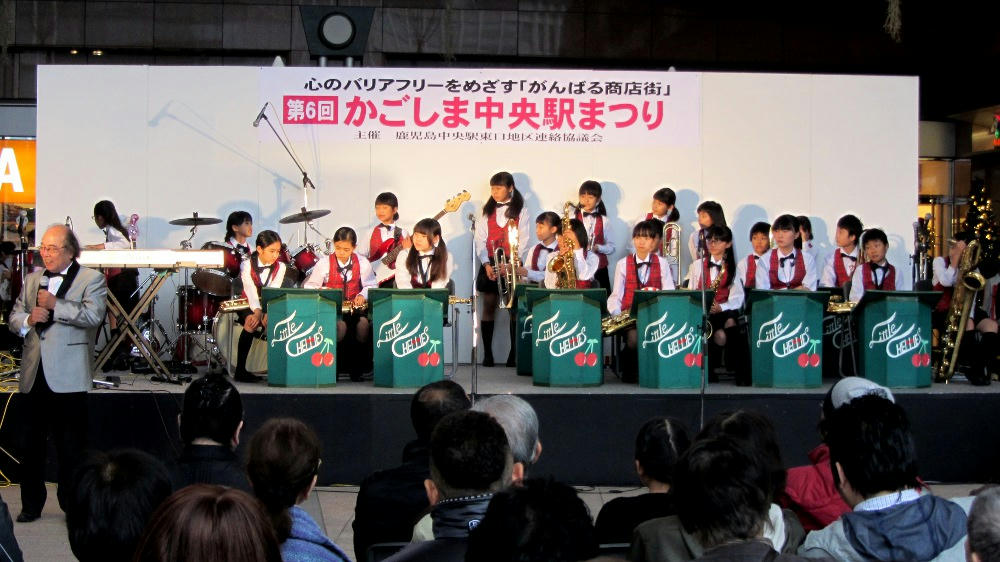 I recorded 2 songs, plus the bit where each member is introduced. They were very good, and are worth watching again.
Direct youtube link for video 2.