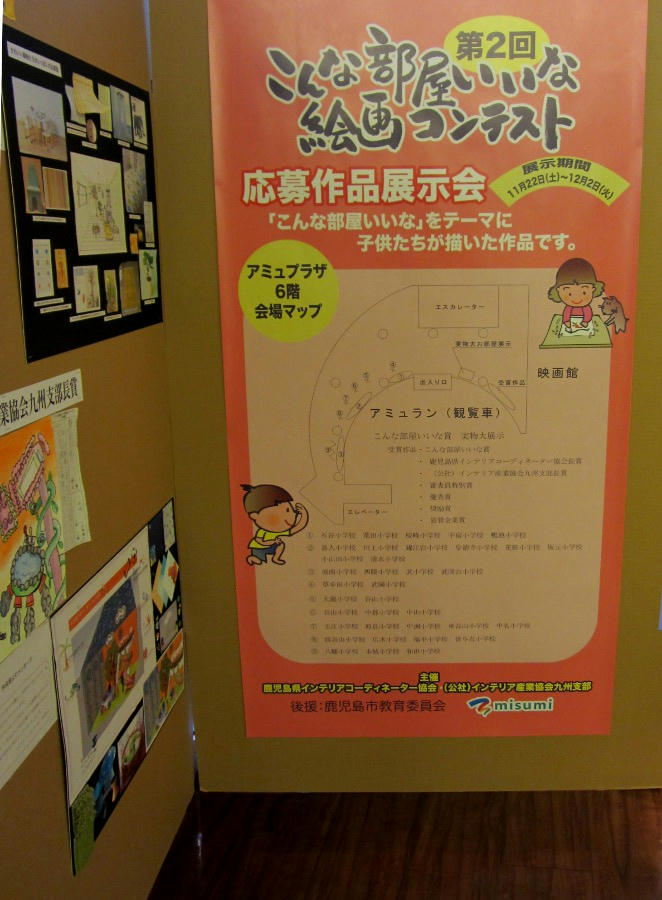 It looks like Mizumi Homes worked with the local schools in Kagoshima to produce the "Konna heya iina kaiga kontesuto" (I wish I had this room picture contest). A few of the pictures are accompanied by CG renditions of the room, indicating that Mizumi gave special attention to those particular images. The map on the poster above shows how each of the display boards in the exhibit are arranged.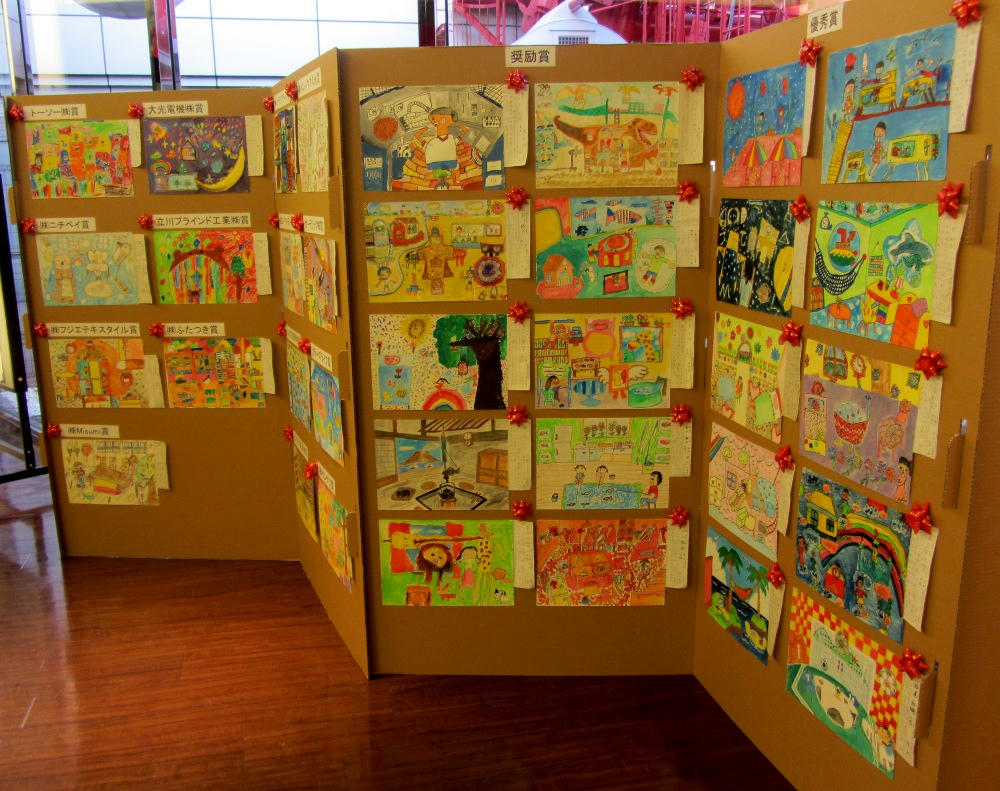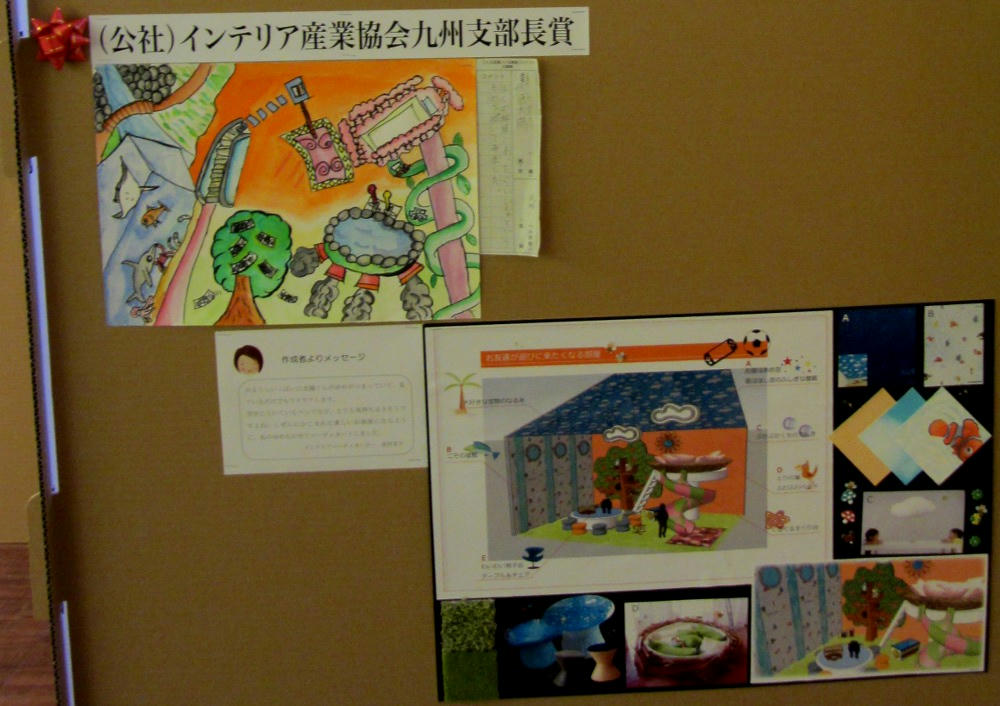 Tree room and CG version.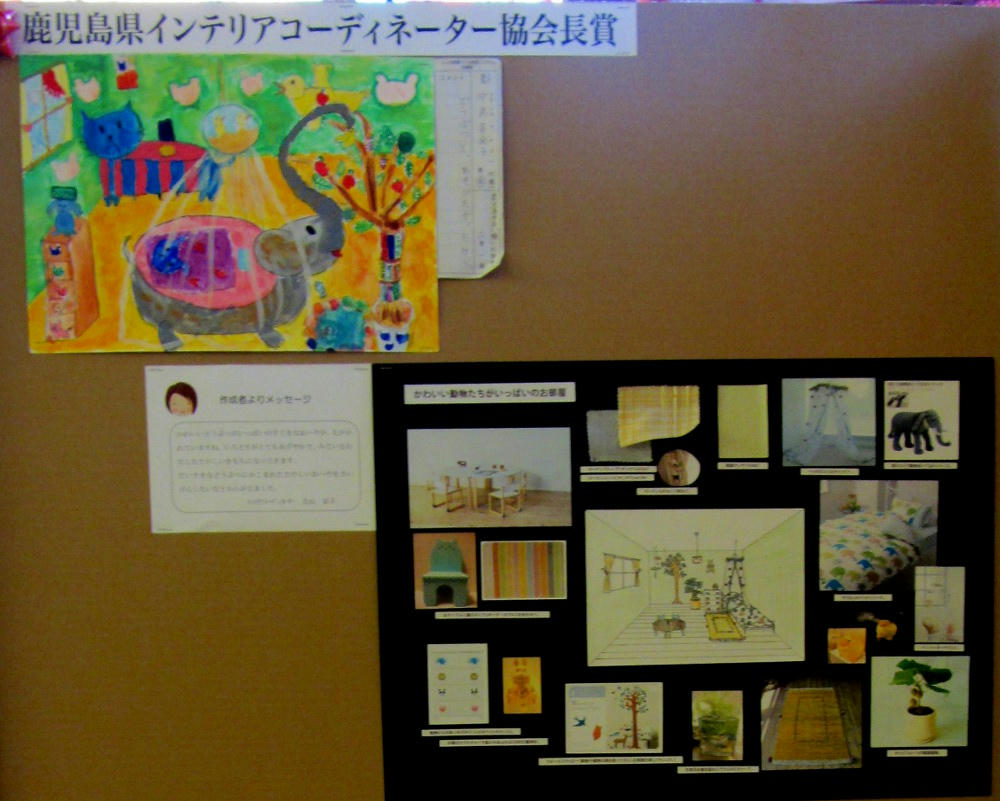 Elephant room and CG version.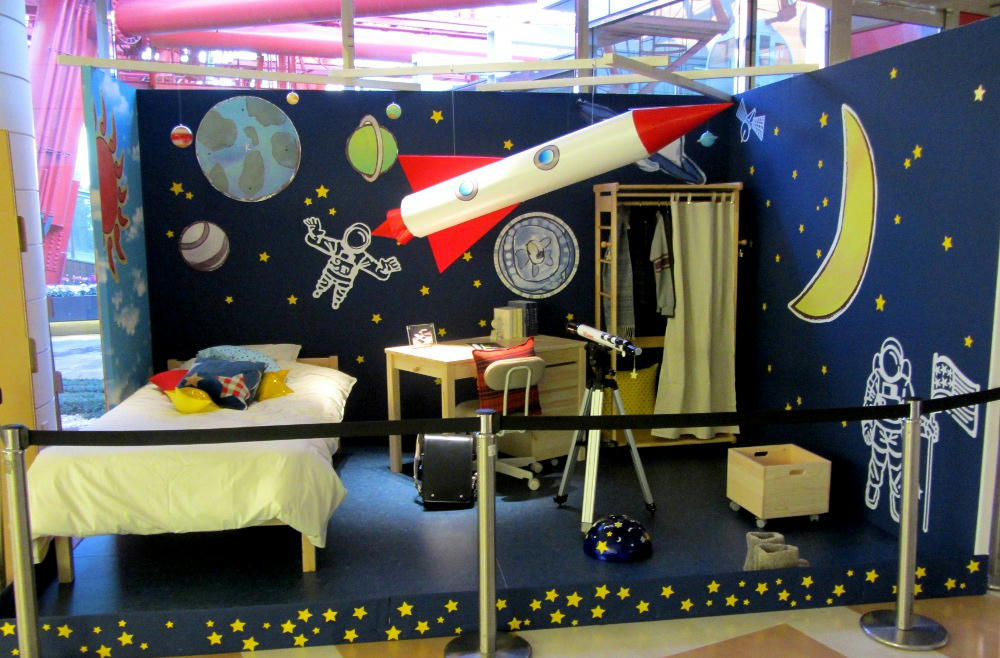 This may have been the winning entry, turned into the real thing. The telescope is a Vixen, which is popular in Japan. It may have been donated by Bic Camera, which carries them in their photography department at the west side of the train station.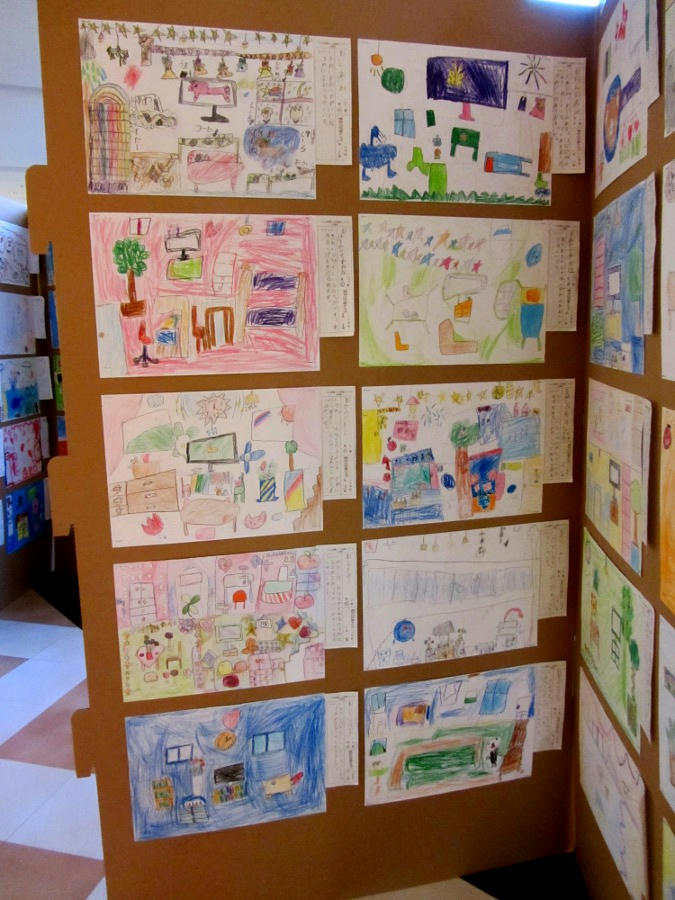 Some of the other entries.