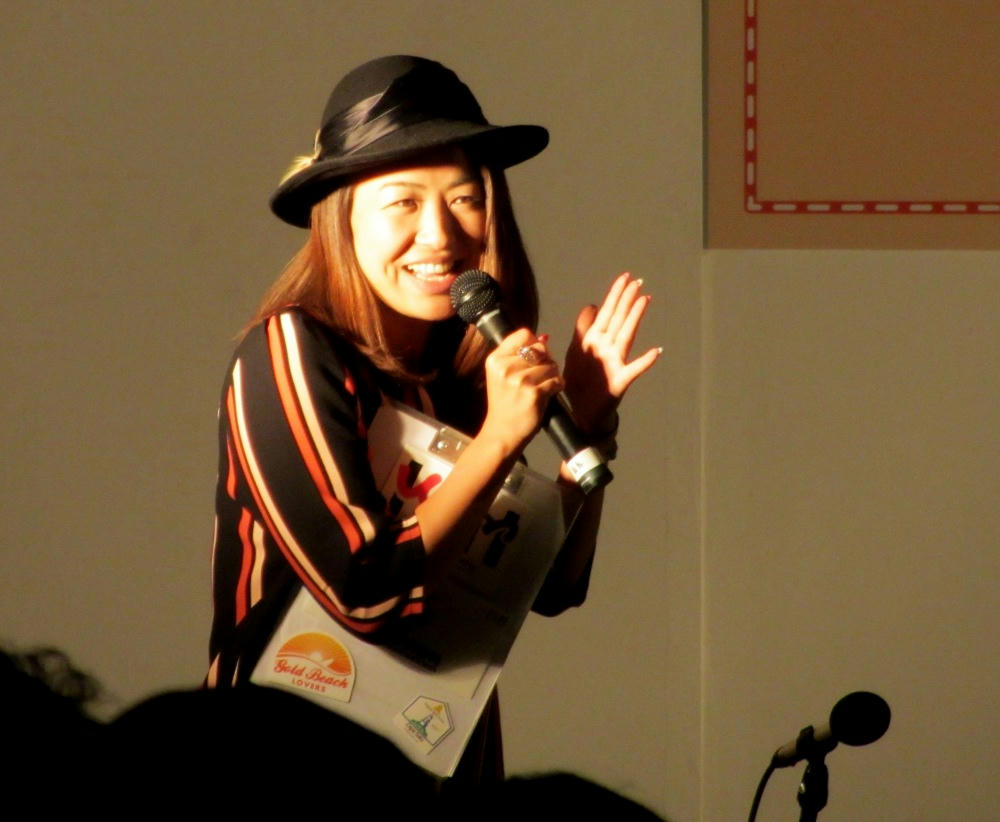 (Announcer, some local radio personality, I guess.)
Nov. 24th was a national holiday, and to capitalize on it, Japan Rail (JR) hosted a Fureai Day (Connectedness Day) to advertise various package tours around the country. The stage events alternated between some of the cities promoting themselves, and a few singing acts. I was supposed to meet someone at the event at 6 PM, because the final act was a singer from her home island of Amami, but she never showed. I arrived just as one 4-person act gave up on finishing their set because of problems with the keyboard. Their keyboardist returned, though, to back up the final singer.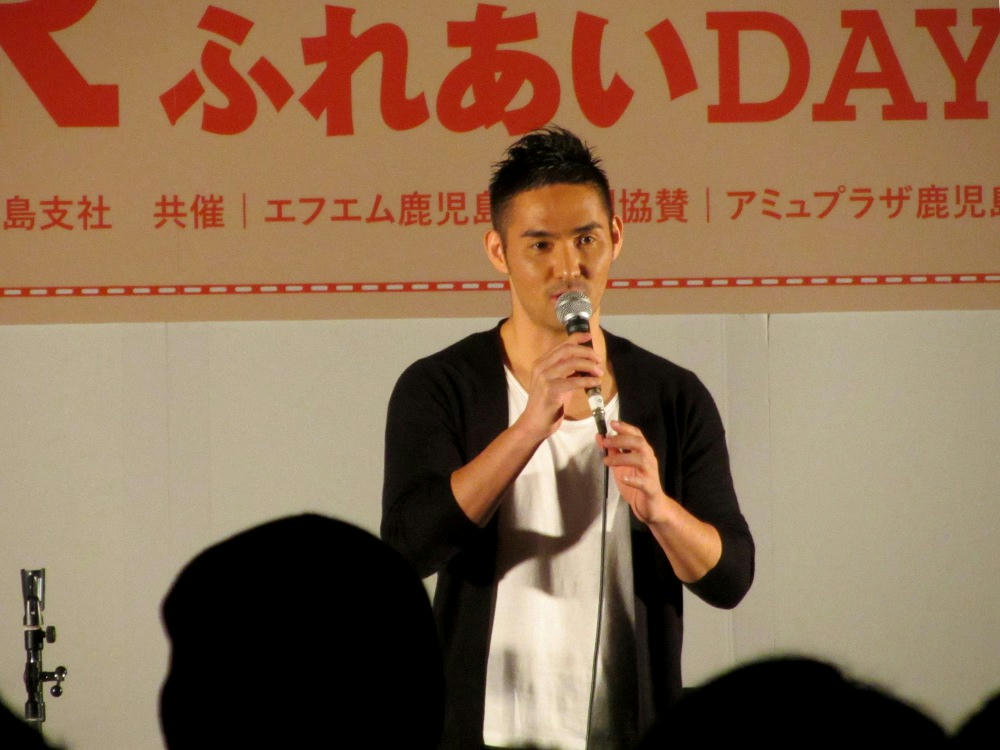 The main act was
Kousuke Atari
, a self-trained singer specializing in songs native to his hometown of Amami (an island within Kagoshima prefecture, known for its production of brown sugar). Three of his songs have been used as ending themes for anime ("Natsu Yuuzora", in Natsume Yuujinchou; "Tane wo Maku Hibi", in Bleach; "Koi" in Genji Monogatari Sennenki).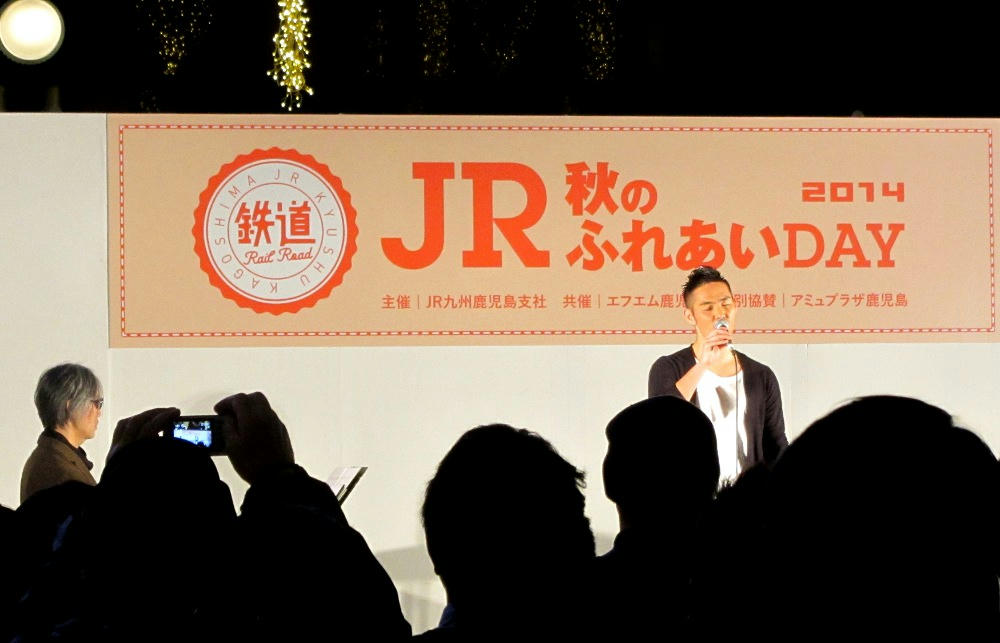 There were at least 200 people in the audience, most of them there specifically for Kousuke. He sang soft ballads, which aren't my cup of tea. Additionally, I was too far back from the stage to get a good recording. Funny enough, I didn't notice his makeup from where I was standing, but in all of the photos his face is too brown compared to his neck and hands.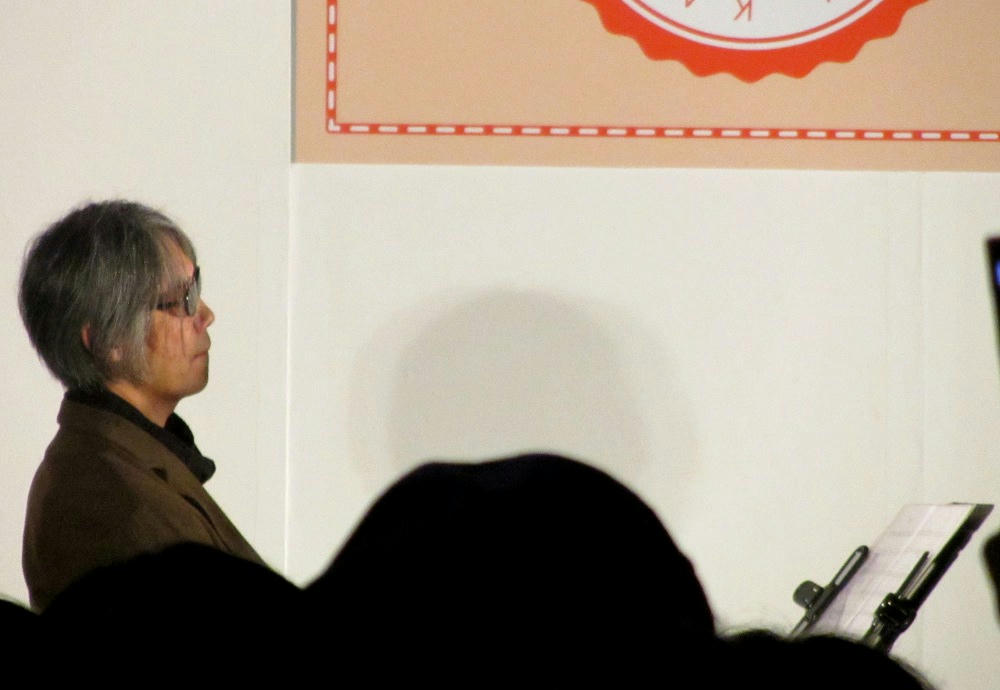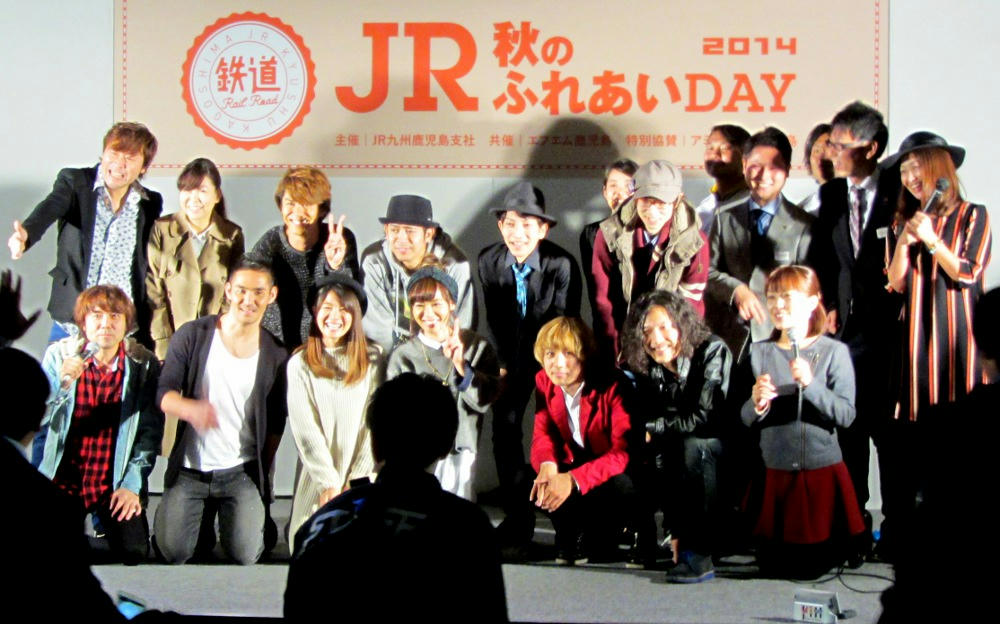 (Final photo op at the end of the night.)
Another band that performed, according to the schedule, was
7!!
(pronounced "Seven Oops"), although I didn't get to see them. When the show ended, DJ Pocky and a few other people came out to talk, and Mu FM radio handed out some free presents (selection was with rock-paper-scissors, which I didn't bother trying to compete at.)