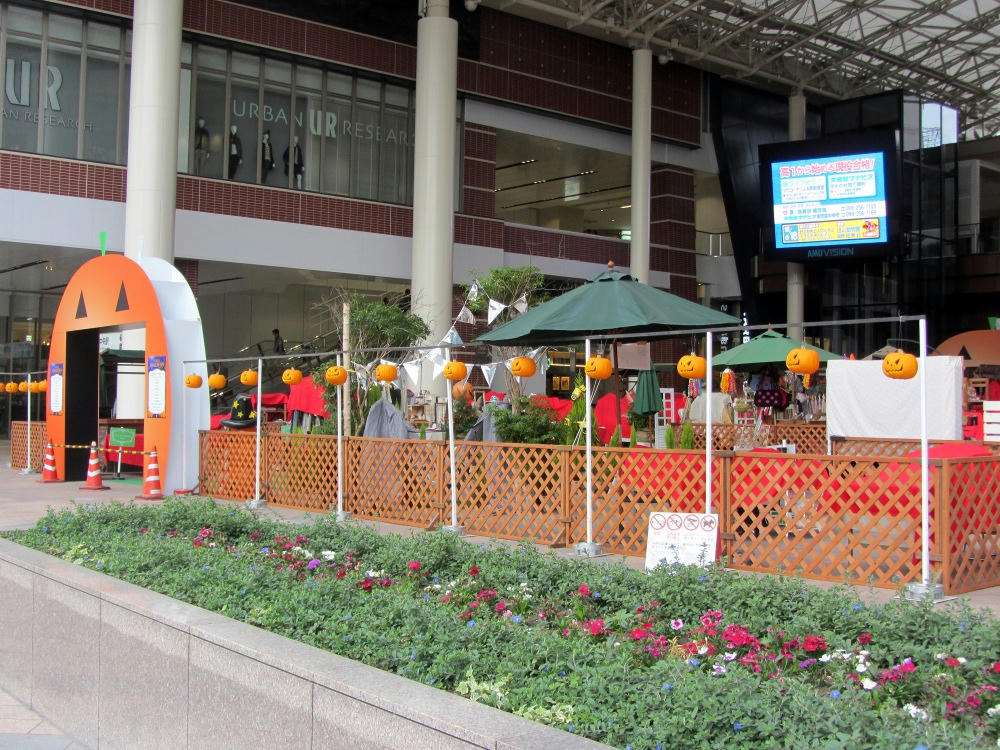 I've had a number of other photos to run up until now, so these are a bit after the fact. Here, we have the Amupla plaza in front of the train station, set up with regular seasonal arts and crafts tables. As a sidenote, the department store had signs up for several weeks announcing "Amu's Halloween", which apparently just consisted of having a table or two in the basement with random wigs and capes that children could try on while they were in the store.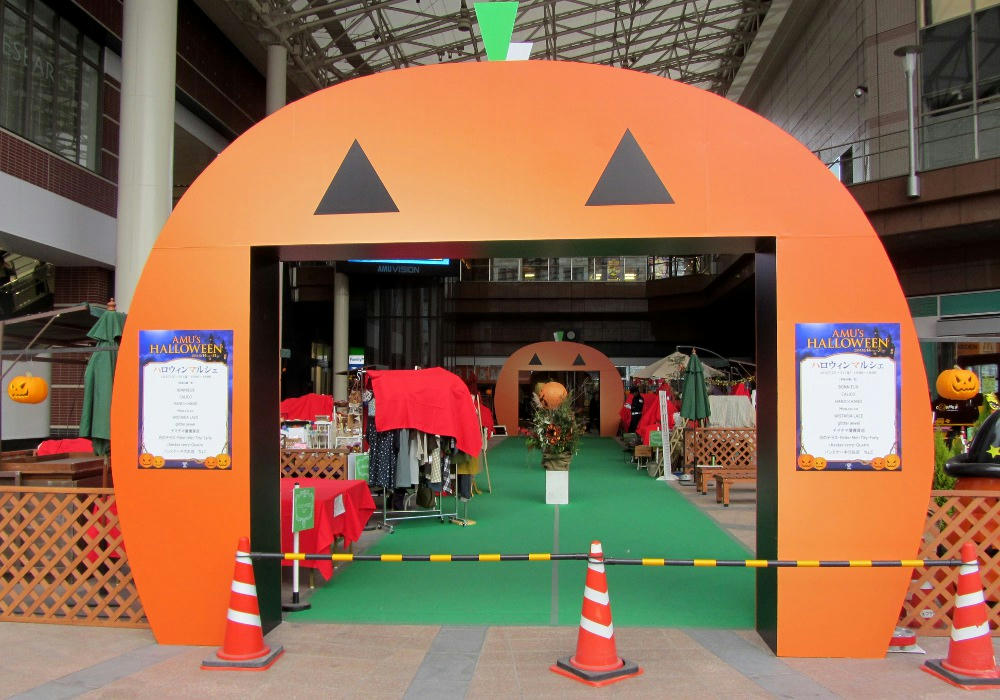 There's an import coffee beans store in the basement, called Kaldi's. It's one of my favorite places to visit because they give out free coffee samples. They also had a wide variety of chocolates and candies on display leading up to Halloween. The day after, on Nov. 1st, all of the displays, and most of the chocolate had been removed to make room for the Christmas stuff. Fortunately, they still had boxes of Tim Tams, marked 50% down (from 560 yen to 260 yen per package). Tim Tams are good, but not worth $6 USD...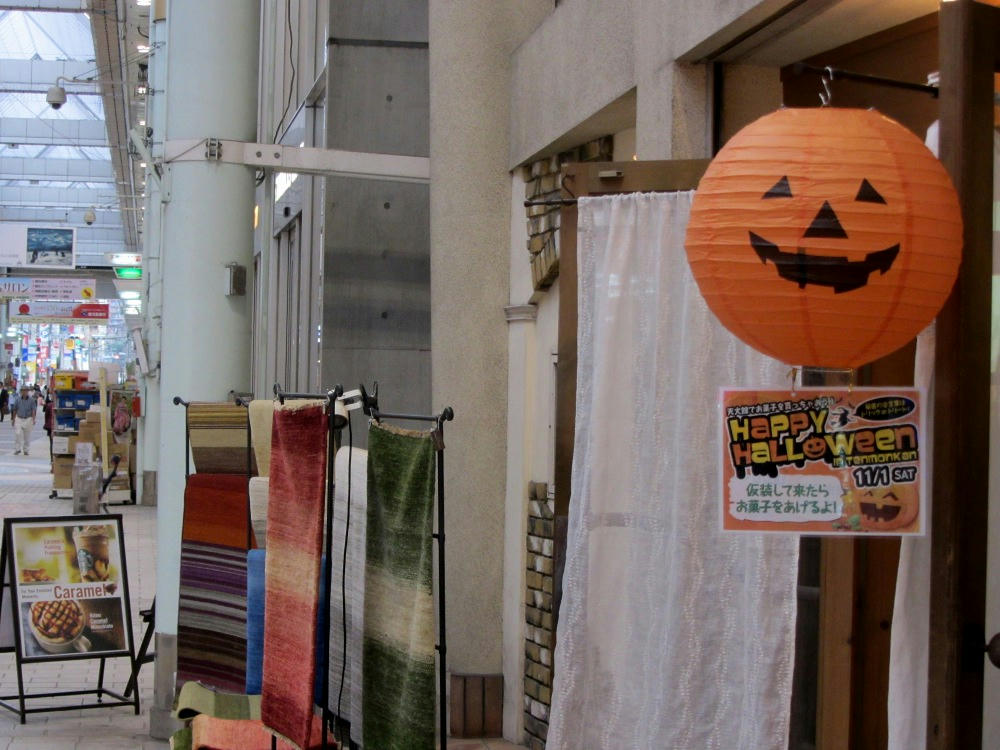 There's really no tradition in Japan of children going from door to door to ask for candy. Besides, most people live in large apartment complexes, and no one puts decorations in the stairwells, kind of taking the fun out of it. Plus, Halloween was Friday night, when most parents are either still working, or busy. So, Tenmonkan had their Halloween celebration on Nov. 1st, with shops like Starbucks handing out candy during the early afternoon. I heard a rumor of a "Children's Halloween parade", but that must have been around 1 PM when I was working.