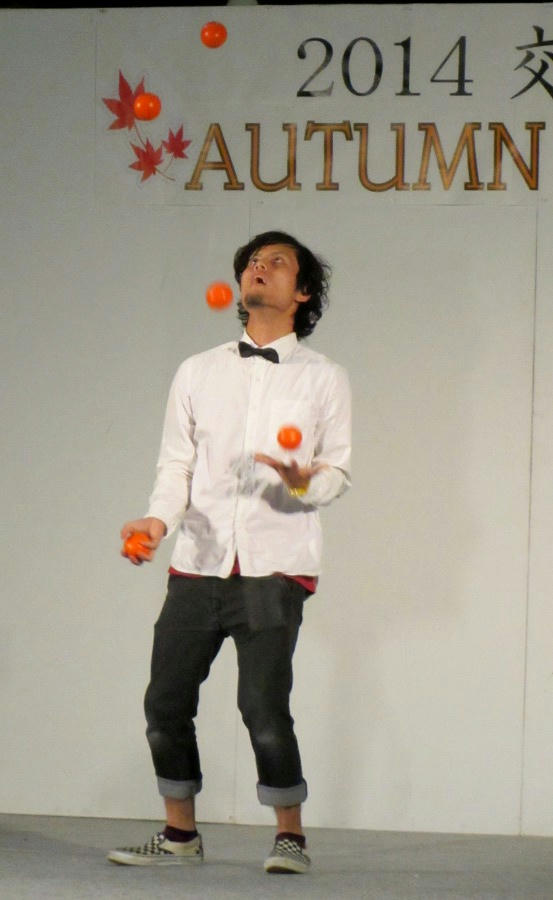 Nov. 2nd was a bit busy. It's the first day of the 2-day Ohara Matsuri, when the corporate groups dance from 7:20 PM to 9 AM. There are several taiko groups that perform all along Tram Street and Izuru Street starting when it gets dark, at about 6 PM, but the dance parade is the main event, and that's at 7:20. When I got out of the apartment, it was 5 PM, so I had some time to kill. I decided to go up to Chuo station to see if anything was going on there.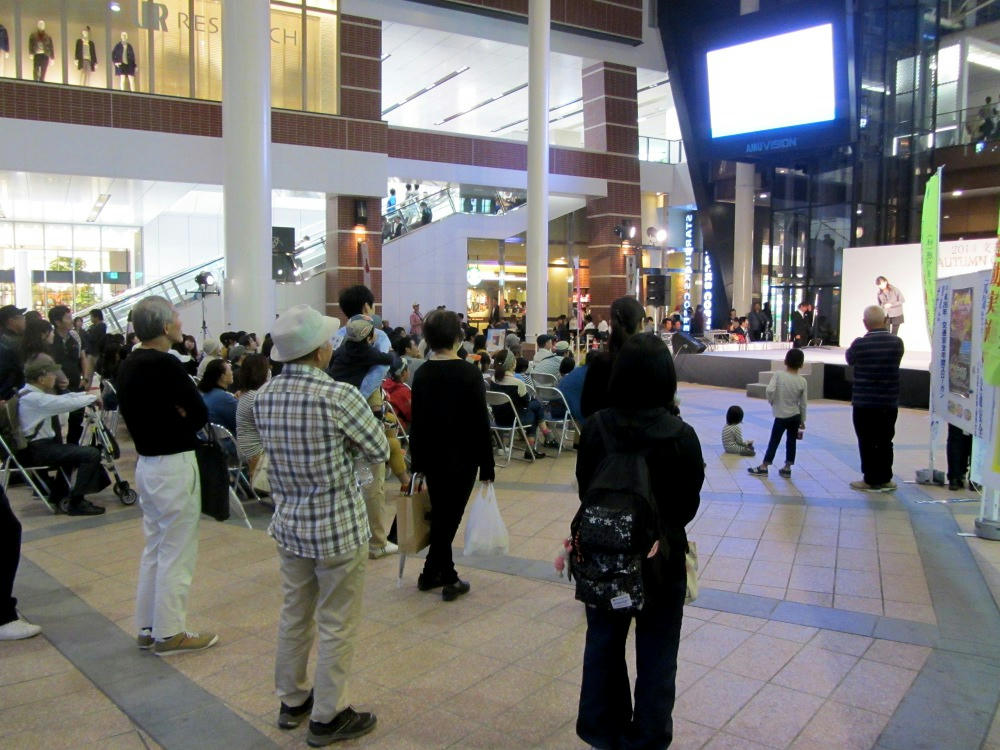 And indeed, there was. A number of booths were set up promoting road safety, sponsored by at least one driving school. They also had a stage for music and other performers. When I arrived, a juggler was just finishing his set, with the Pirates of the Caribbean theme song playing in the background (seems to be a very popular song here).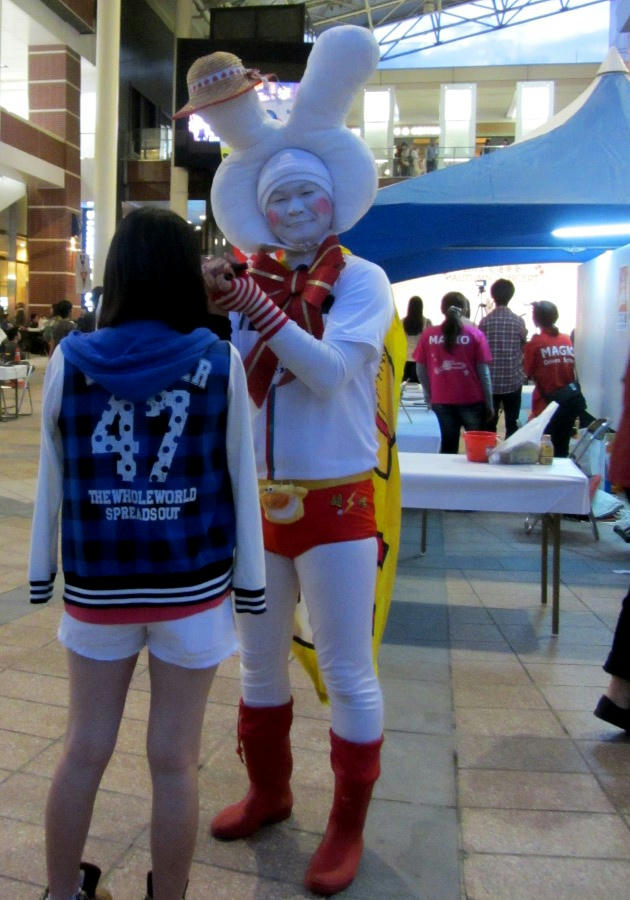 Janken-man (Rock-Paper-Scissors Guy) was working the crowd and handing out cell phone straps.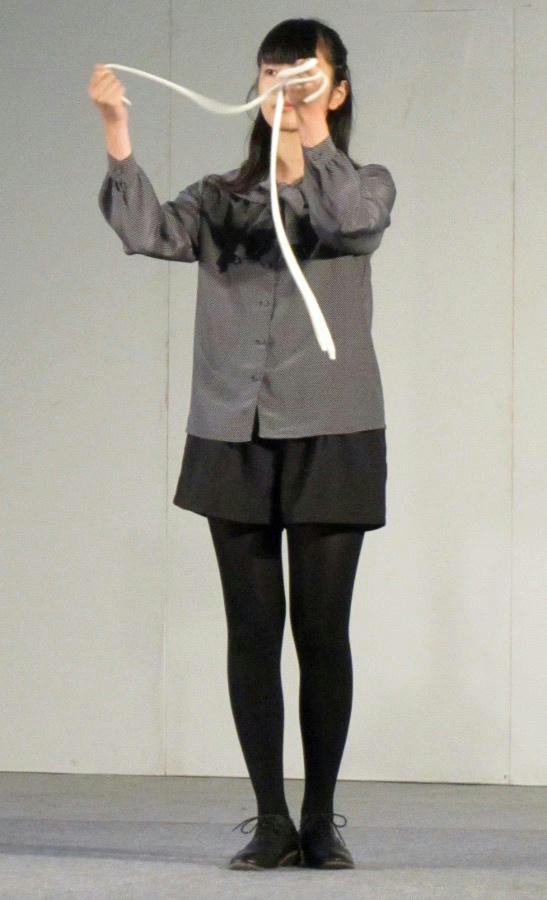 The juggler was followed by a magician specializing in rope magic.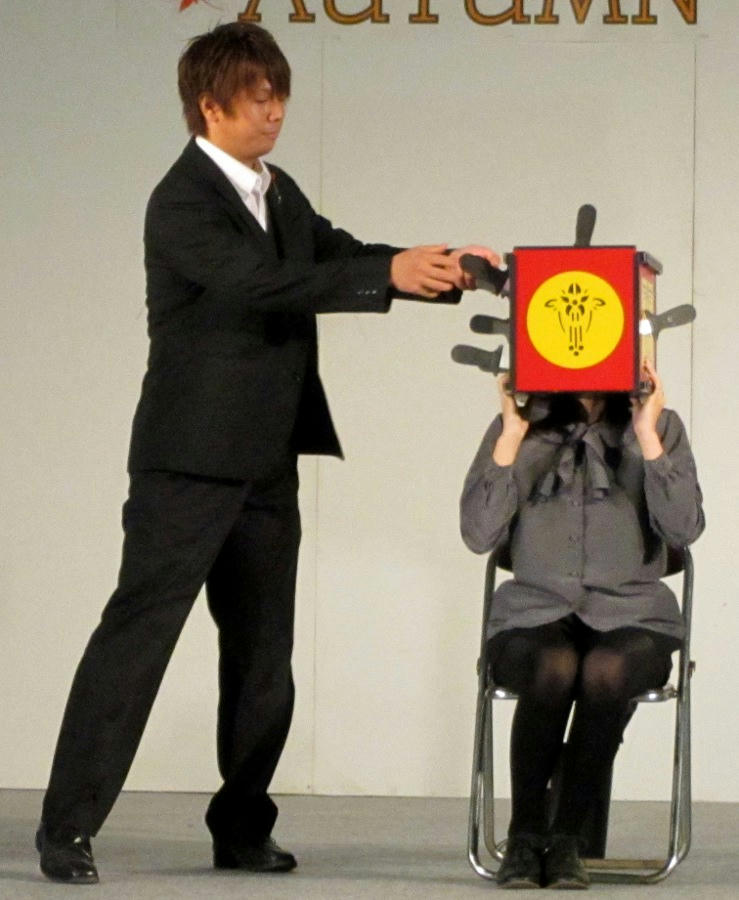 Then a second magician doing a knife box illusion.
The evening ended with an a Capella group. All of the performers were students at the university of Kagoshima. After the first song, I headed for Tenmonkan for the Ohara Matsuri.
direct youtube link