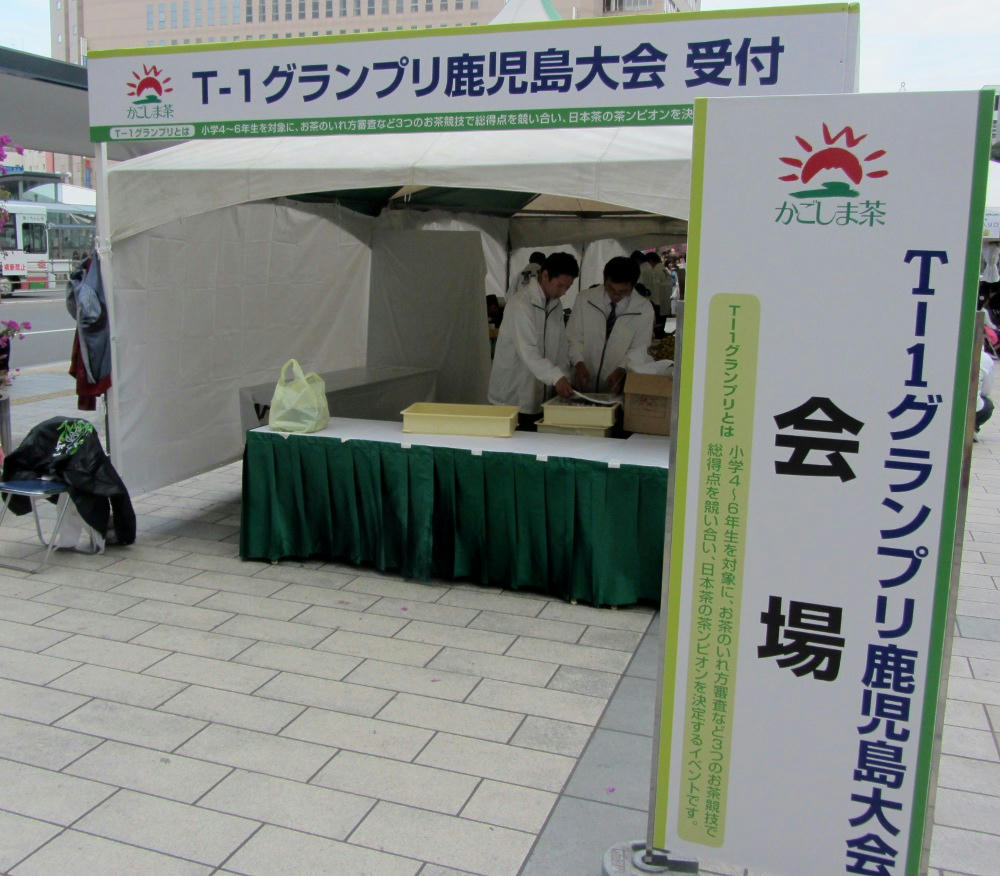 The plaza on the east side of the main Chuo Train station hosted the T-1 Gran Prix on the 23rd. One half consisted of a competition for who had the best Japanese green tea. Apparently, the teas were all from Kagoshima. The judging kind of looked like a Texan chili cook-off.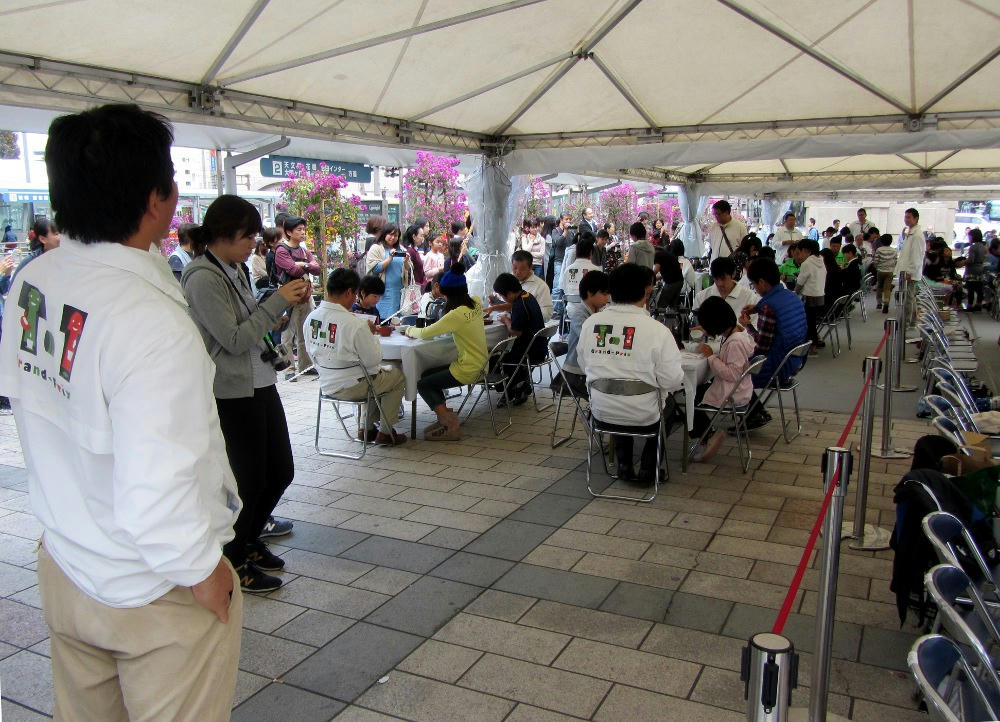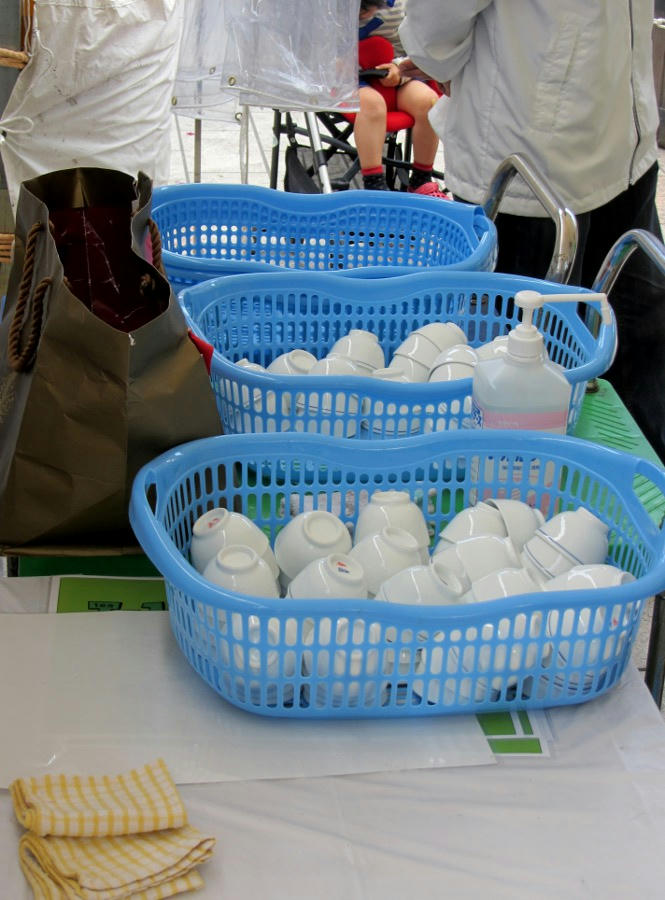 (Tools of the trade.)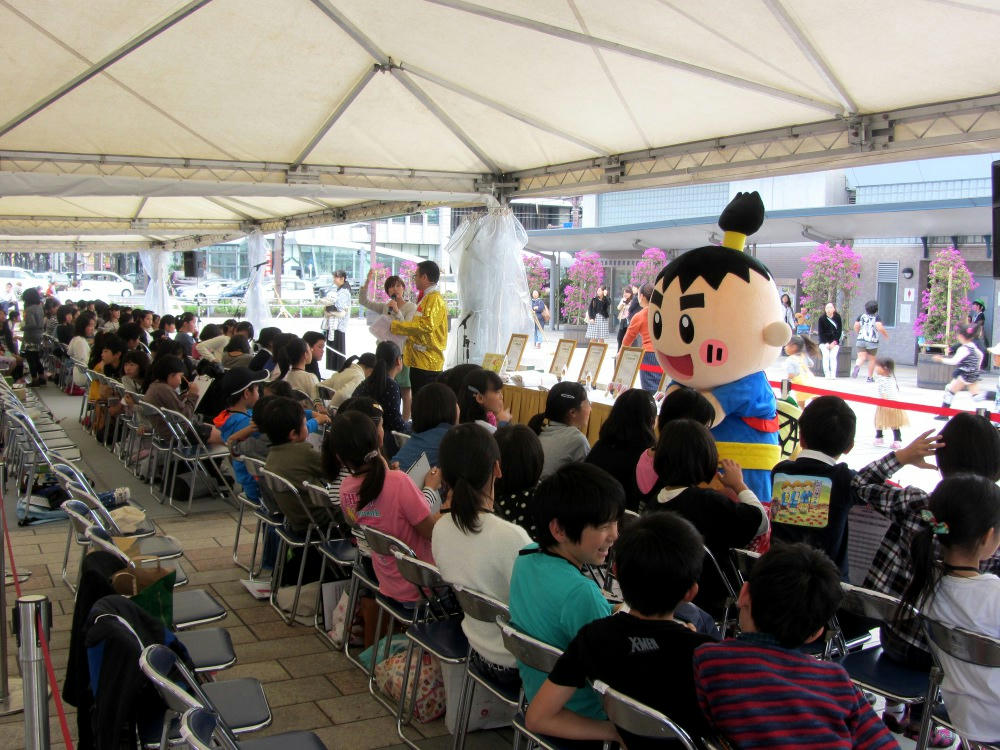 (Stage show for the kids.)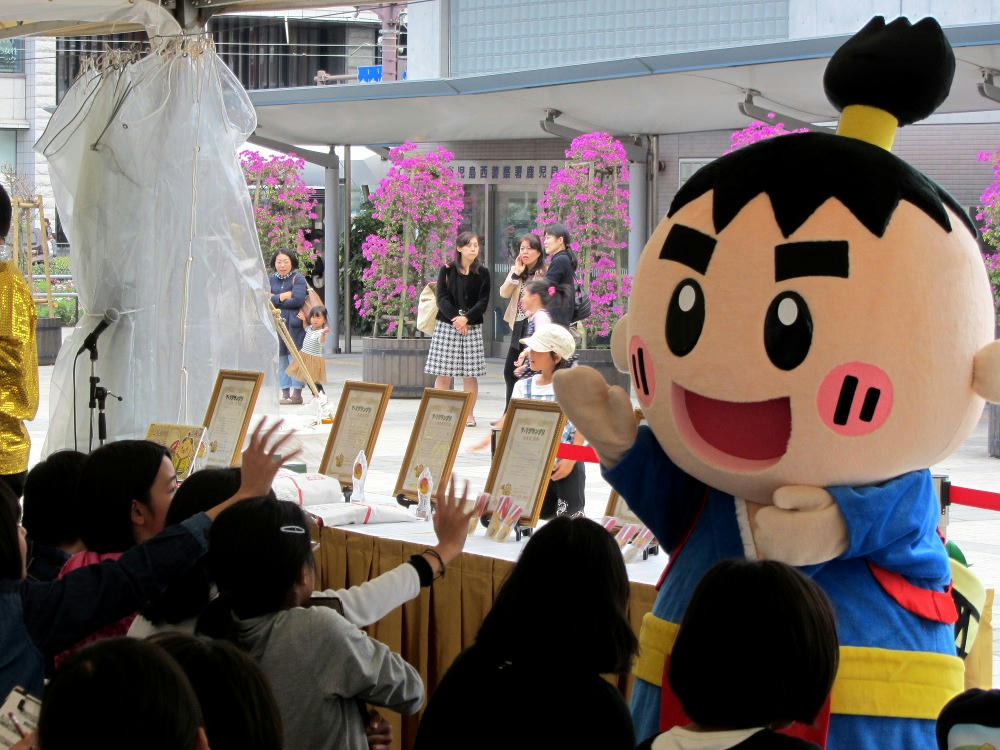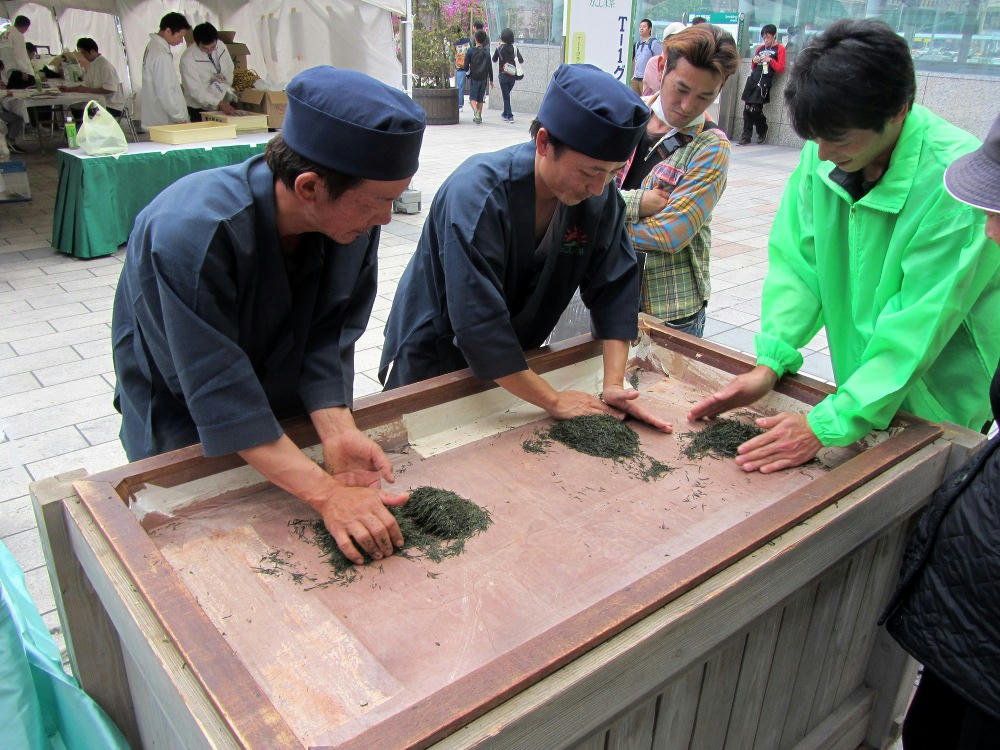 (Demonstration of hand-rolling fresh tea leaves.)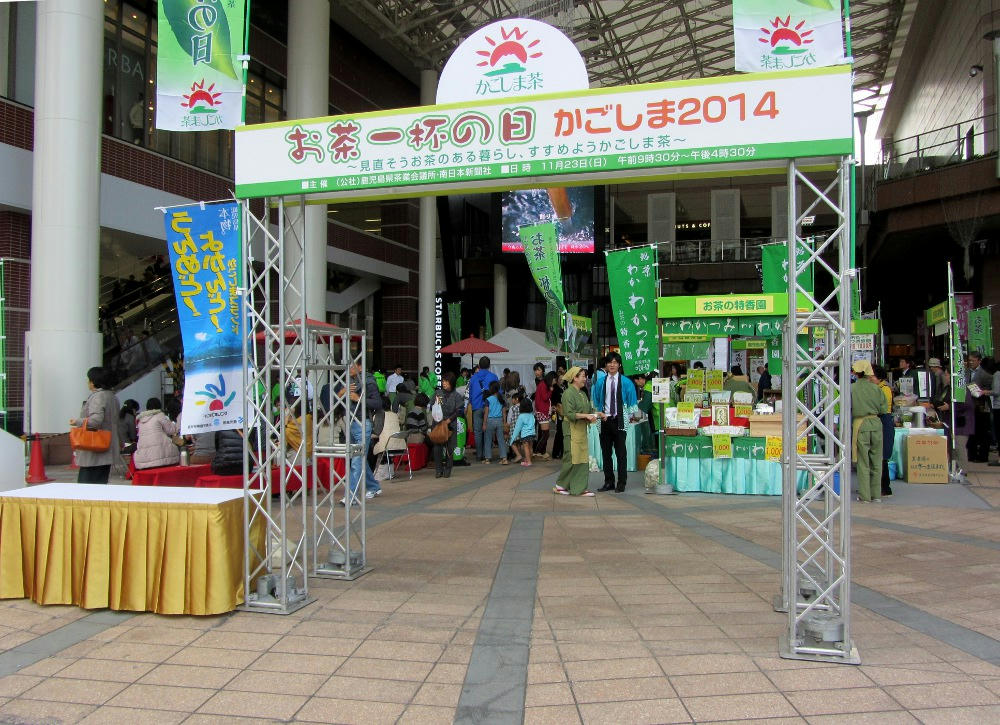 The other half had tables selling tea.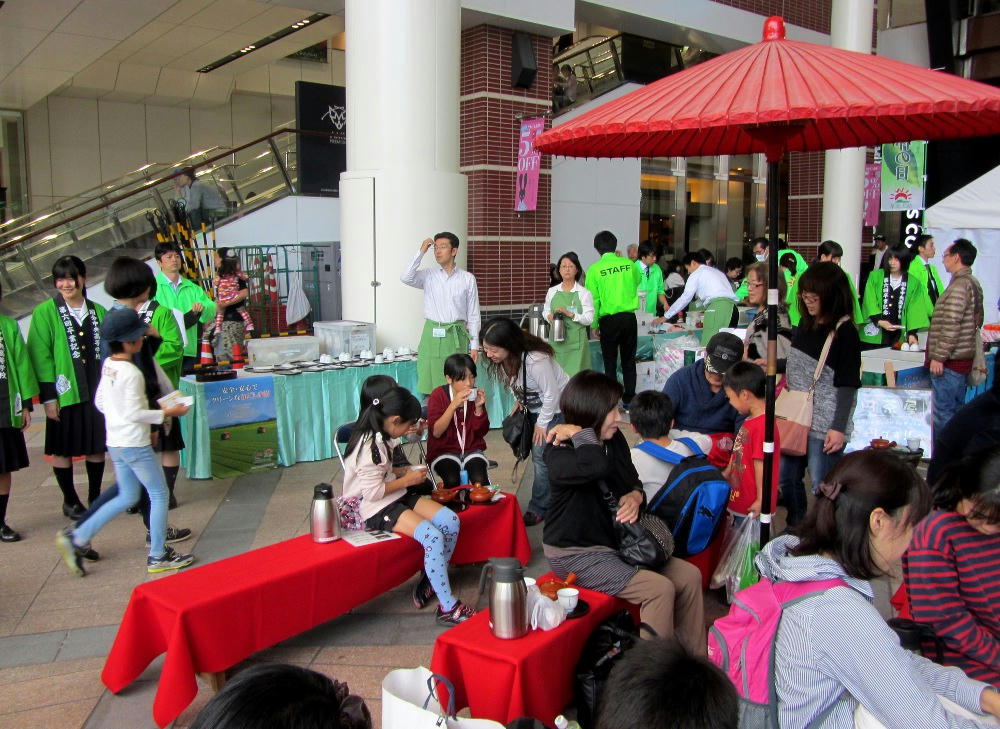 People here like their tea in a traditional setting.