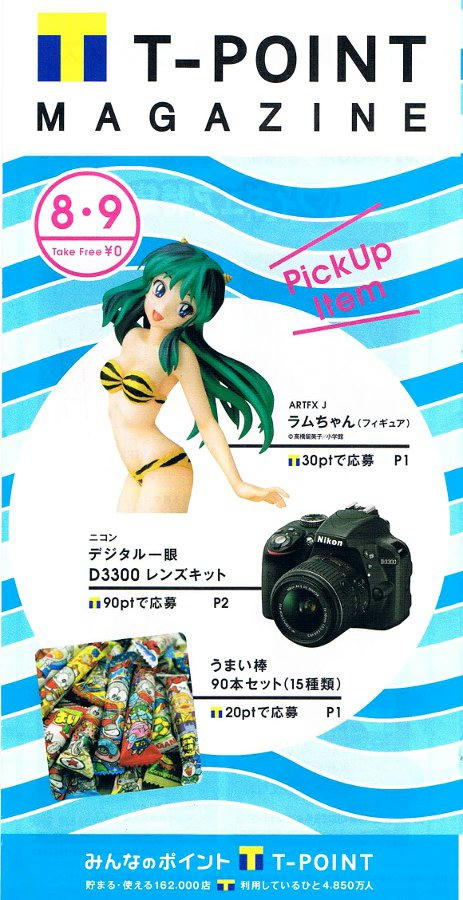 Japan has fully embraced the idea of the customer rewards card, known as a "points card". In a way. Kind of. It's used for tracking your purchases, of course, and is used primarily for building up market research data on everyone. Just about any commercial entity selling to the public has their own card, but the real difference between the Japanese ones and those in the U.S. is that they really don't offer much in the way of return value. That is, the purchasing power of the points for a book card, like the "Honto" is 1% of what you spent on books as cash value. With the Honto, you have to register your email address, and then you get "suggestions" every couple days for other books that are similar to your last purchase (like what happens with amazon.com).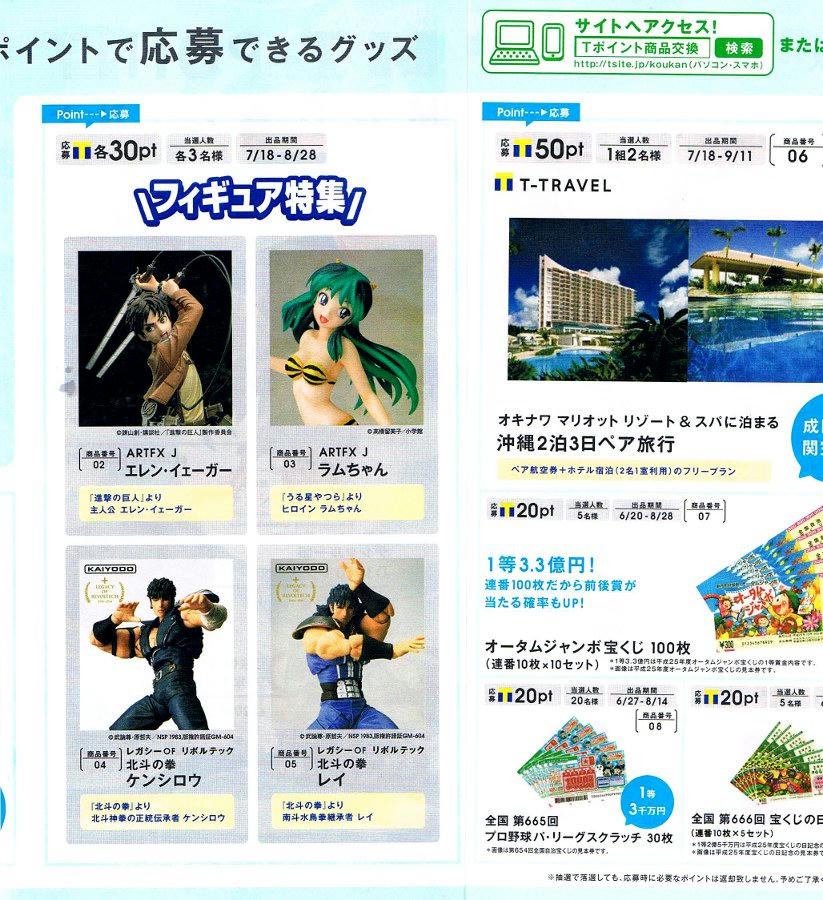 A different card is the T-Point, which is accepted at a variety of locations, including Tully's coffee shops and Family Mart konbini. With the T-Point, you can spend points to pay for coffee and snacks at Tully's, or buy raffle tickets at Family Mart. Shown here, from the
T-Shop brochure,
are anime figures (Lum from Urusei Yatsura, Fist of the North Star and Attack on Titan) that you might be able to win if you spend 30 points to buy lottery tickets. Not quite the same return on your consumer purchasing power as you'd see in the U.S...