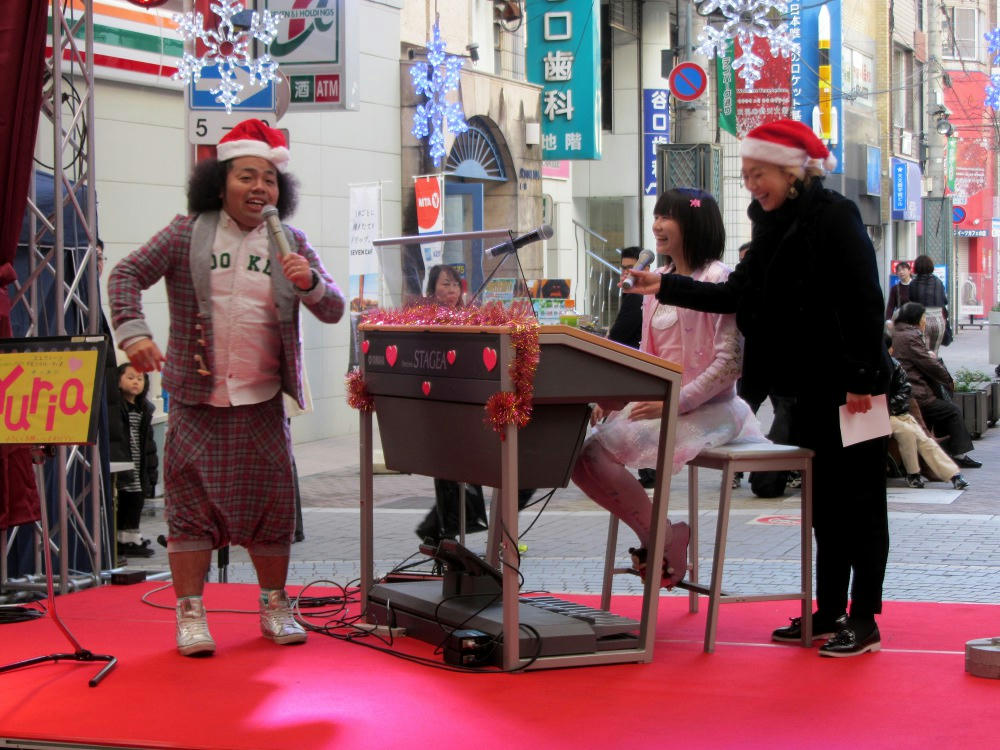 December seems to be the month for events this year (last year, most of the free live music was during October). On Saturday, one of the local record stores hosted the "Happy XMas Concert" in front of the 7-11 in Tenmonkan. Because I had to work from noon to 3 PM, and then from 6:30 to 7:30, I missed most of it. I really wanted to catch the Bon DX band again, but they weren't scheduled to start until 6:30. Southern Cross was going to start at 5 PM, but I've seen them before, and I'm not a big fan of idol groups. However, at 3:30, Yuria started playing, and I wanted to catch that, too. I've seen her before, playing on the walkway in Tenmonkan as kind of a street busker, and she shows a huge amount of exuberance. This time, she was interviewed by some local radio personalities, and she mentioned that she's 17, and works as the demonstrator for the
Yamaha Electone
keyboard at the record store. She had a really solid set this time too, starting with a medley of Disney tunes. I think she's very good. Unfortunately, my little pocket camera ran out of battery right after she started, so I don't have video this time.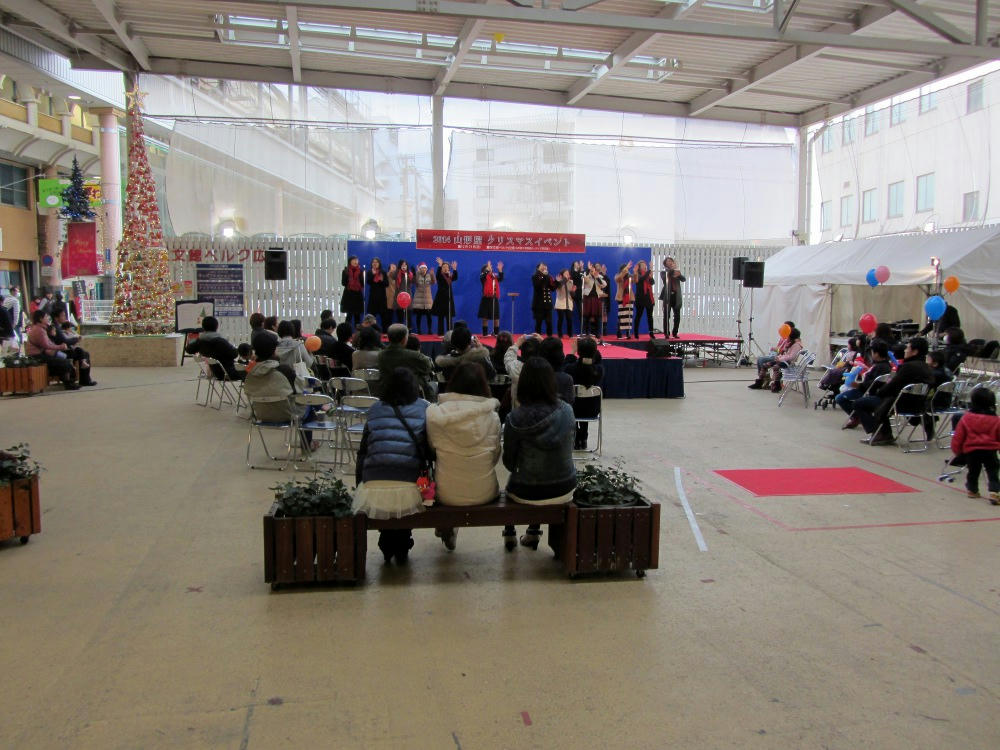 On the 21st, Yamakataya department store hosted a small music event in the plaza in front of Lotteria. It ran from 10 AM to 2:30 and consisted mainly of performances by the Yamaha Gospel Chorus. I'm not a big fan of Christmas gospel music, so I didn't stick around long.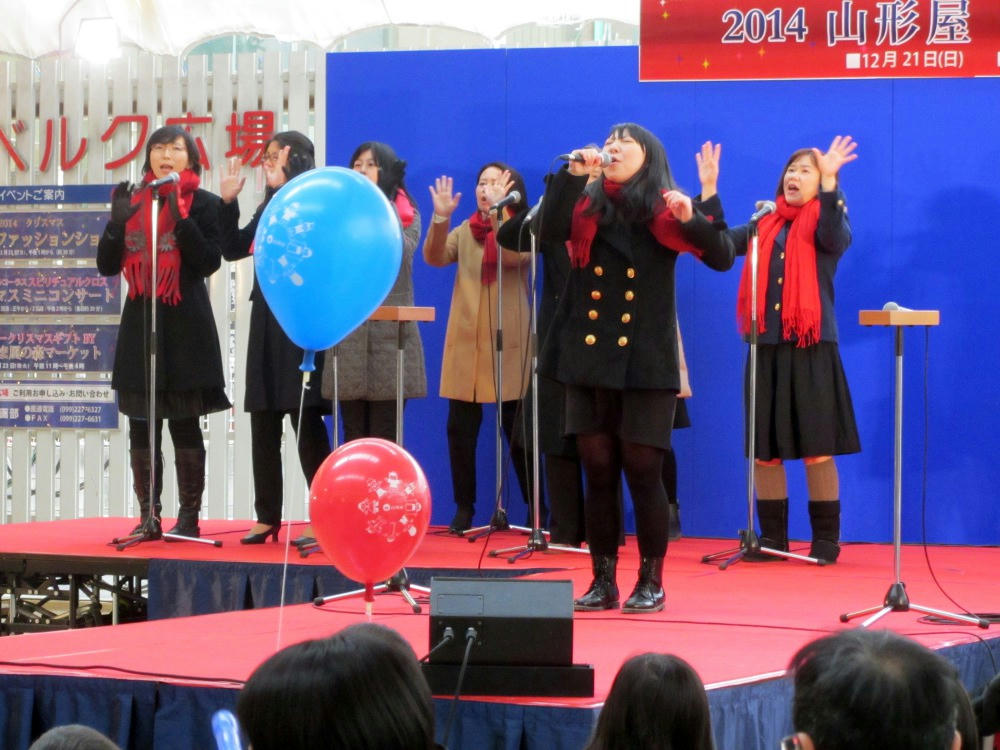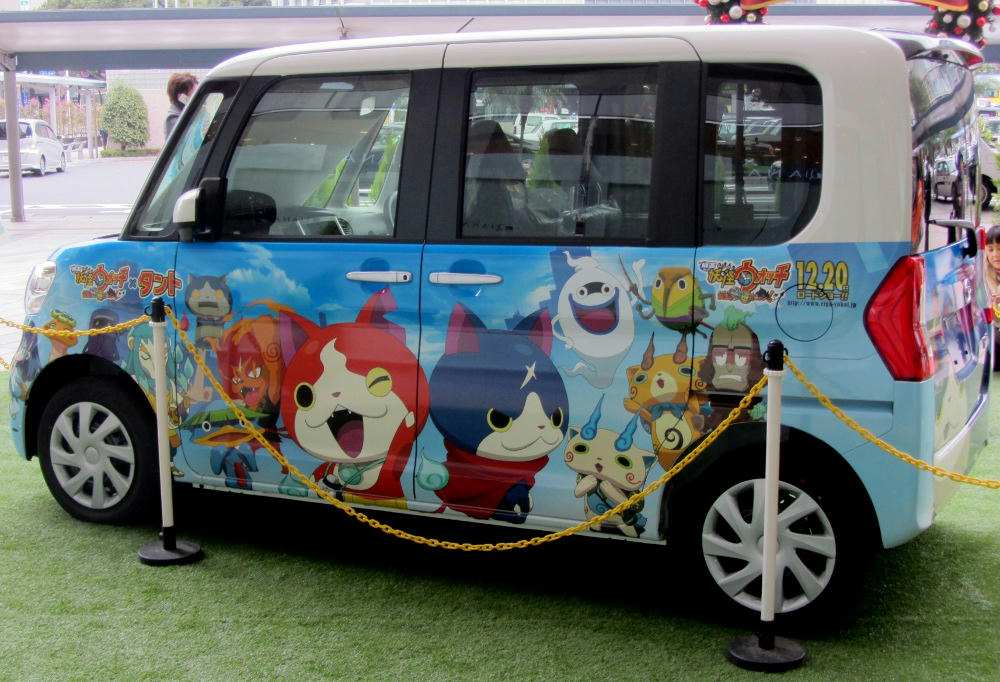 Afterward, I walked up to Amupla, where they had the "Mori no Gouchisou Festa" (Delicious Things from the Forests). At one end of the plaza was a car tricked out with "Monster Watch" decals. It was very popular with parents that wanted to take photos of their children with it.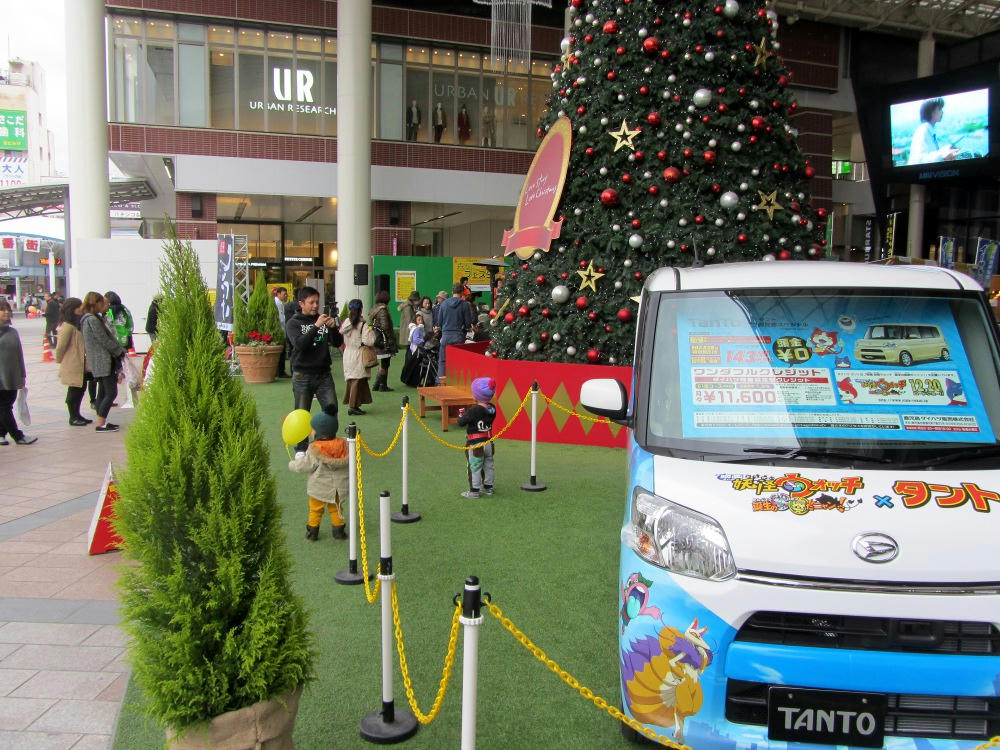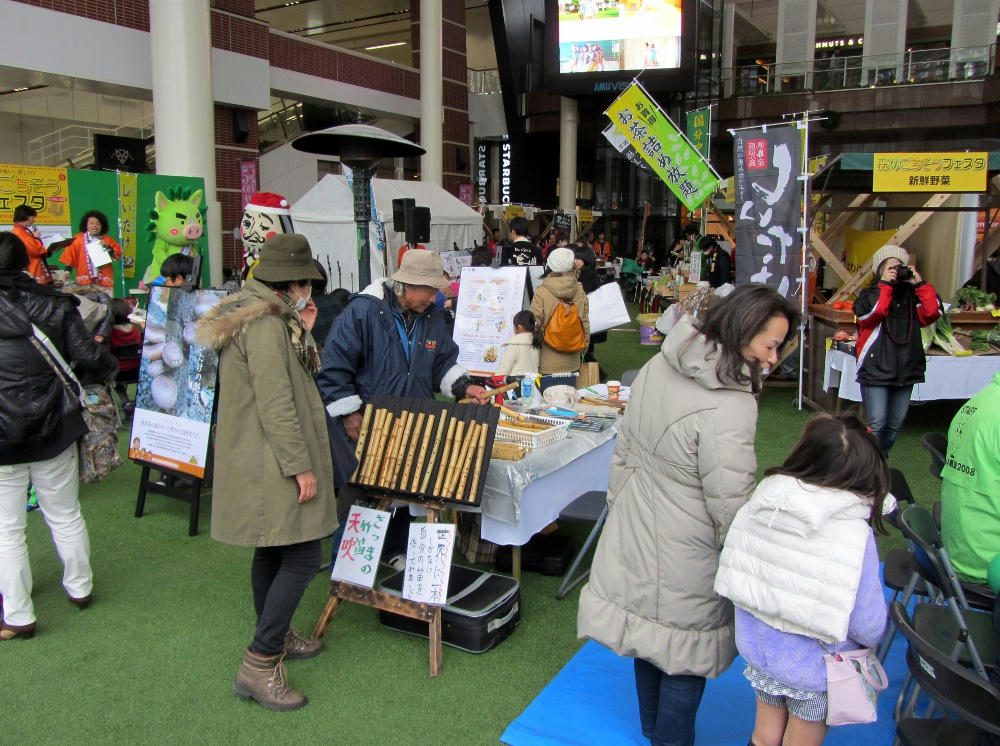 The rest of the fair consisted of tables and booths selling leaf tea and mushrooms, and children's activities. The table at the center of the photo demonstrated the making of wood flutes.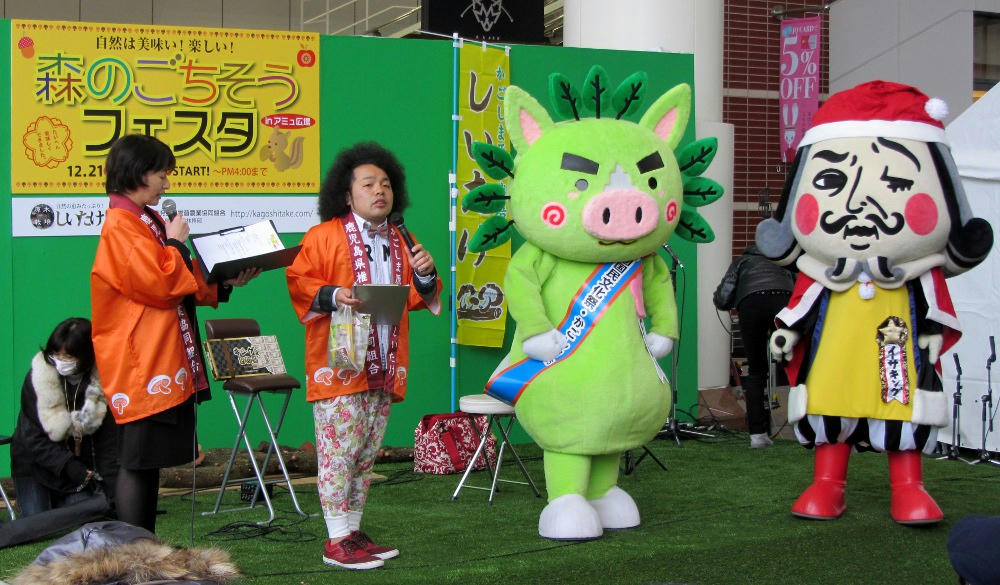 The same radio personalities from the day before showed up again. Along with Gree-buu and Isa King, they ran a trivia contest for the kids, then handed out awards for women that participated in the onigiri (rice ball) recipe contest.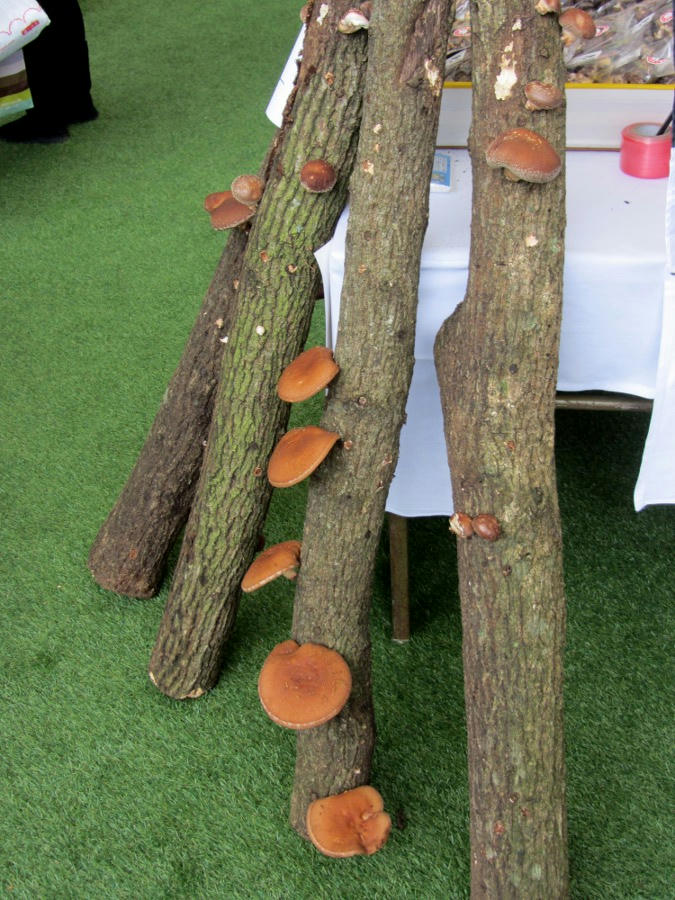 One of the booths wanted to show that their products were the freshest possible.
There's another event at the Lotteria on the 23rd, which is a national holiday (the Emperor's birthday). If there's live music I hope it's something I'll want to record.