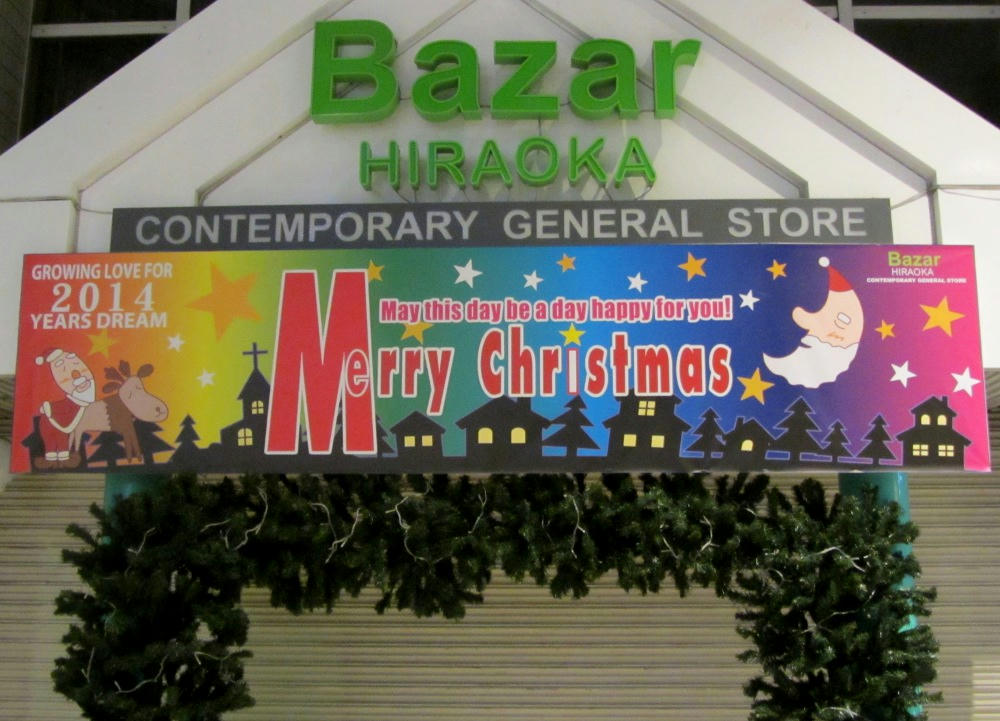 "May this day be a day happy for you!"
Yes, yes it is. This day is very happy for me, although it won't say why...
Merry XMos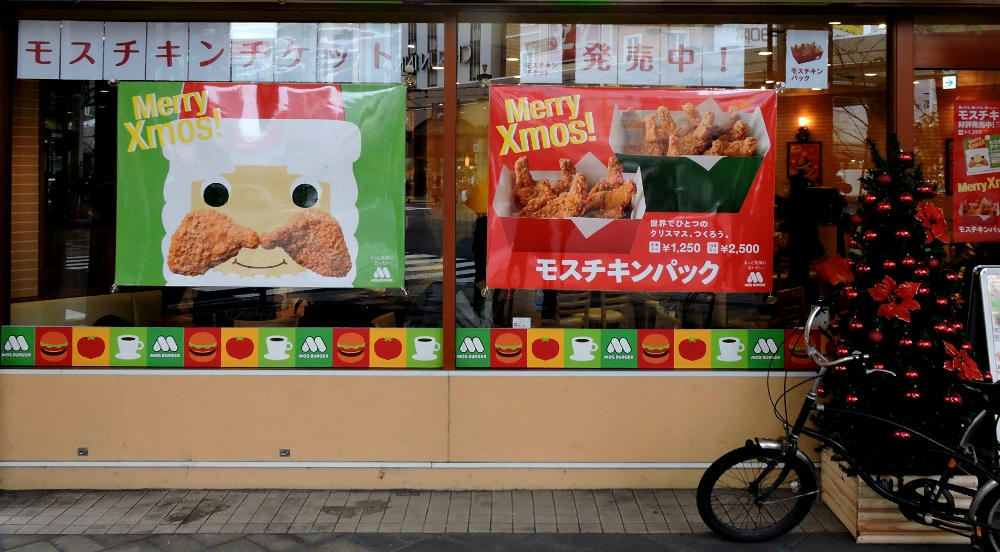 Chicken is big for Christmas in Japan.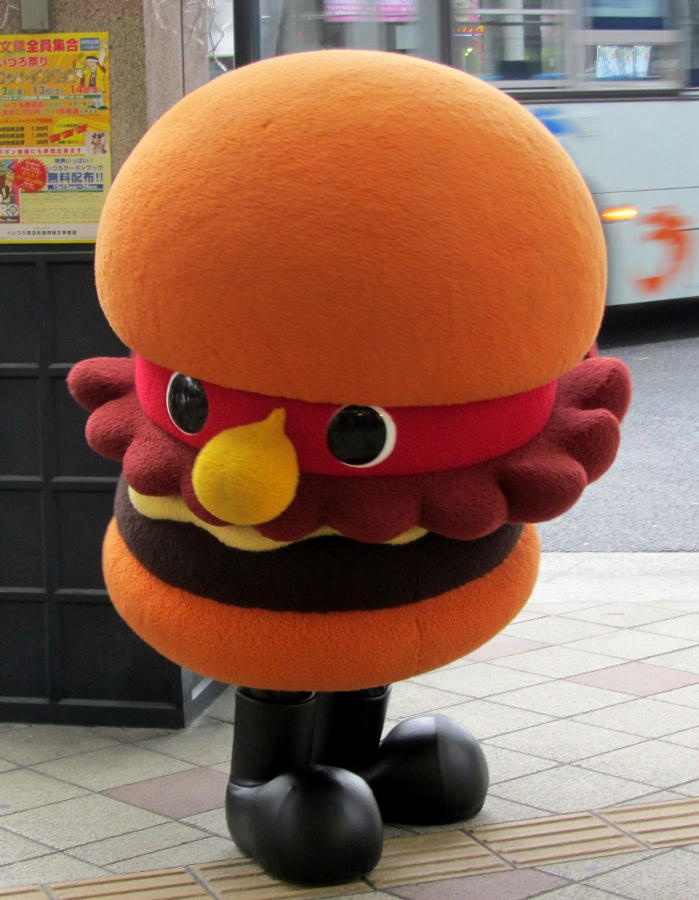 But, hamburgers are big for Japan, too.
Dolphin Port has its lights up again.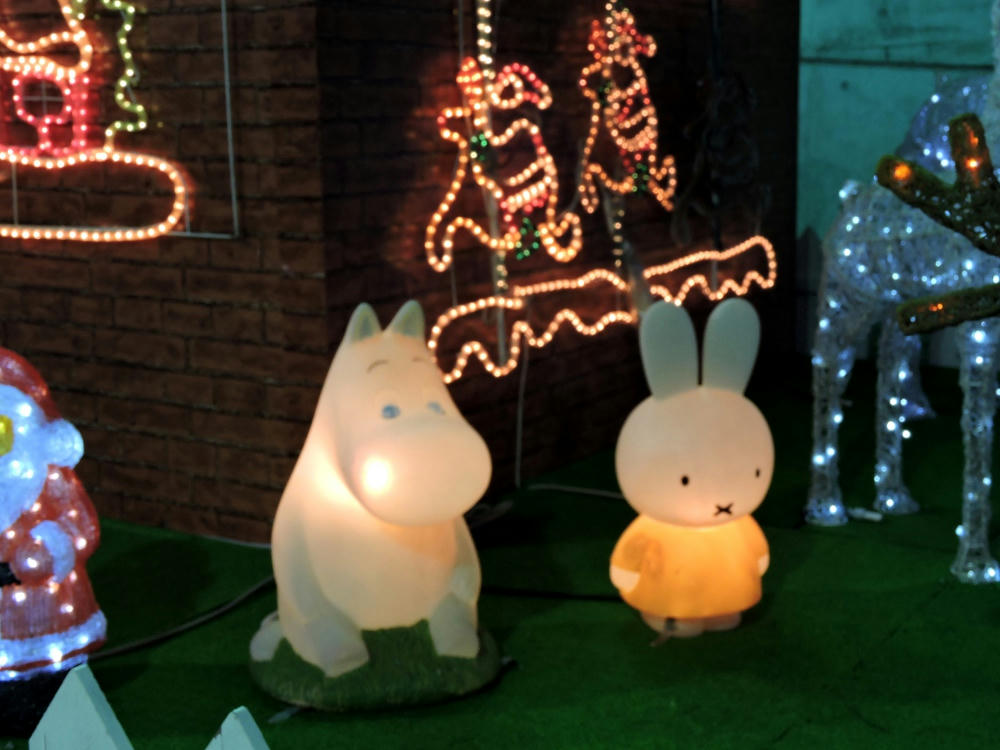 Merry Miffy Moomin.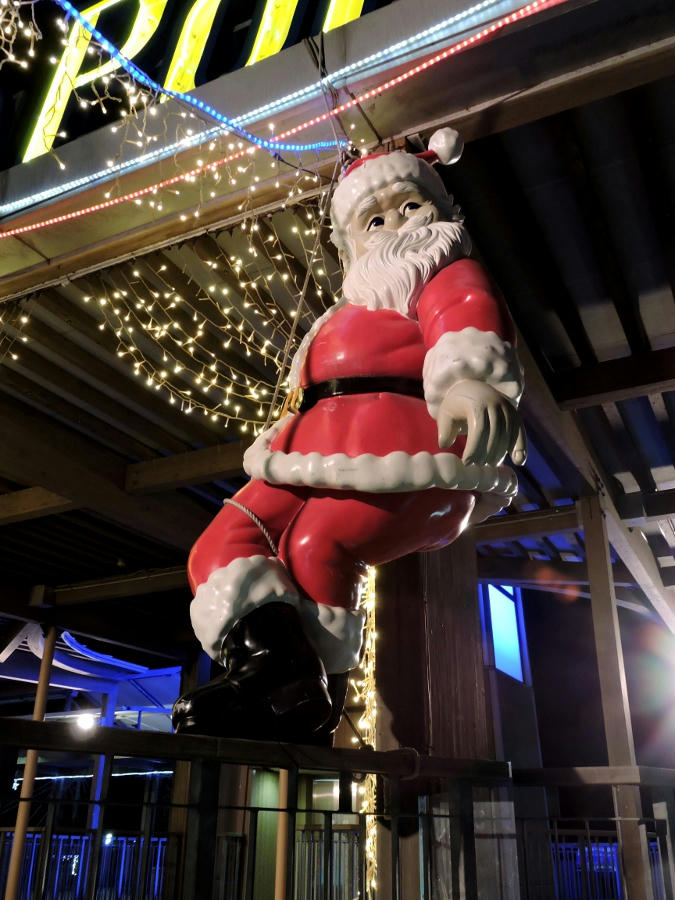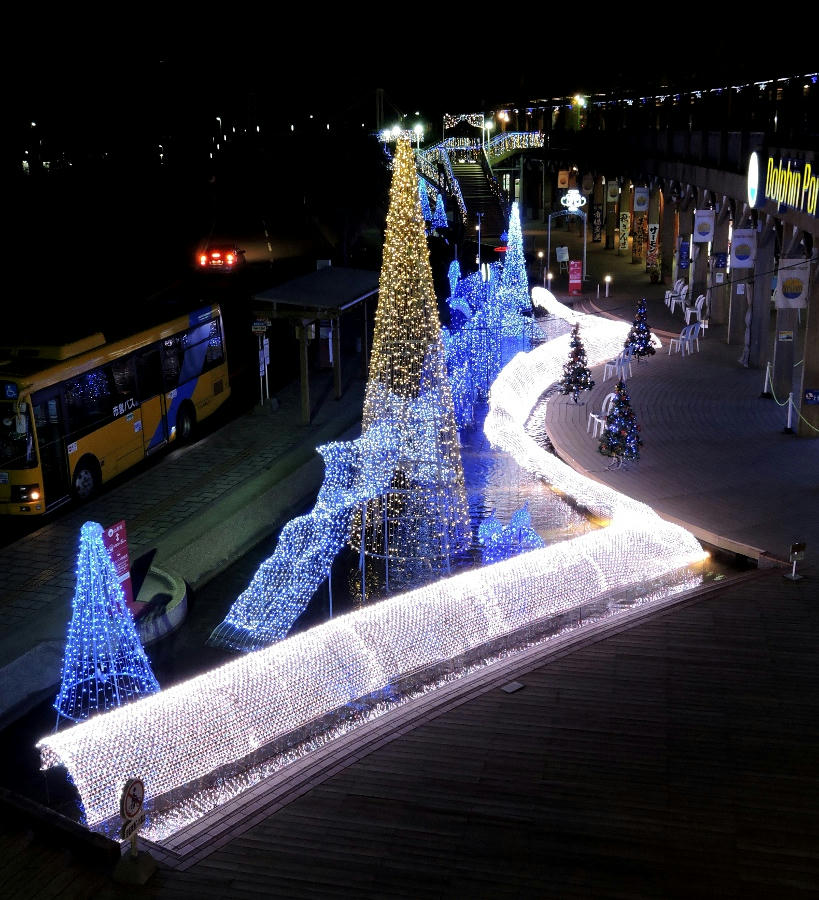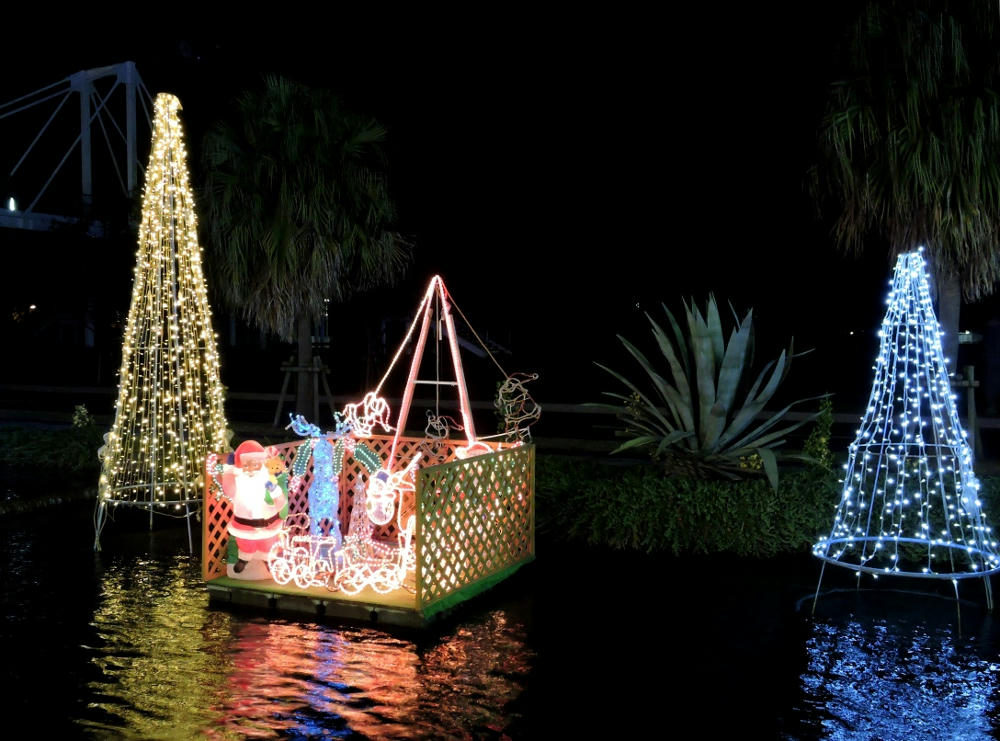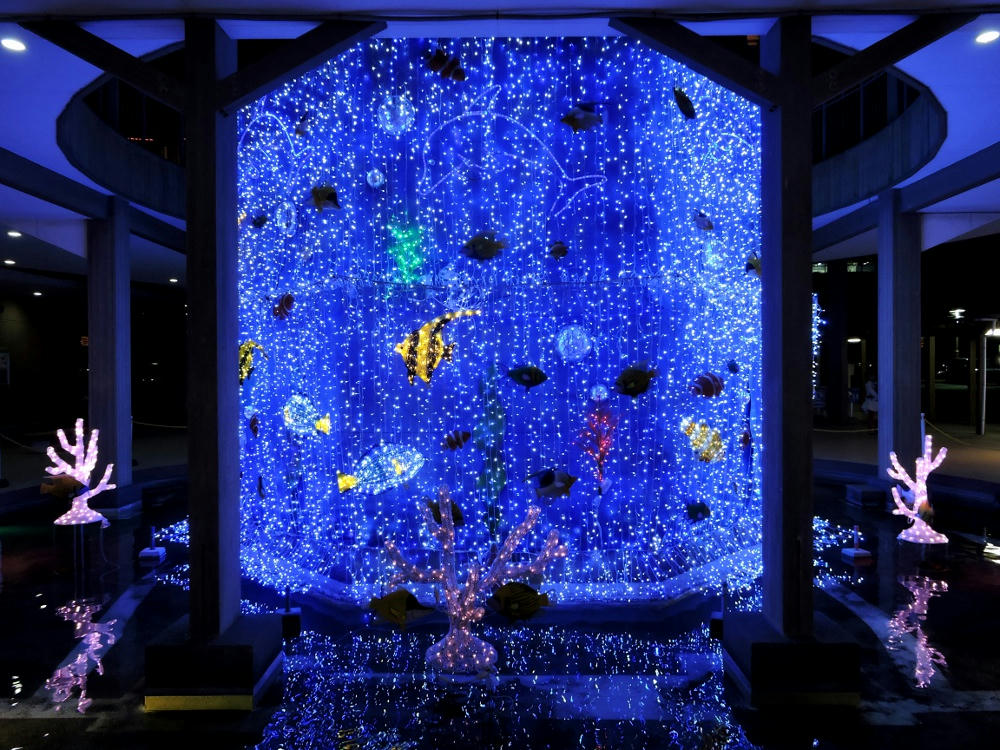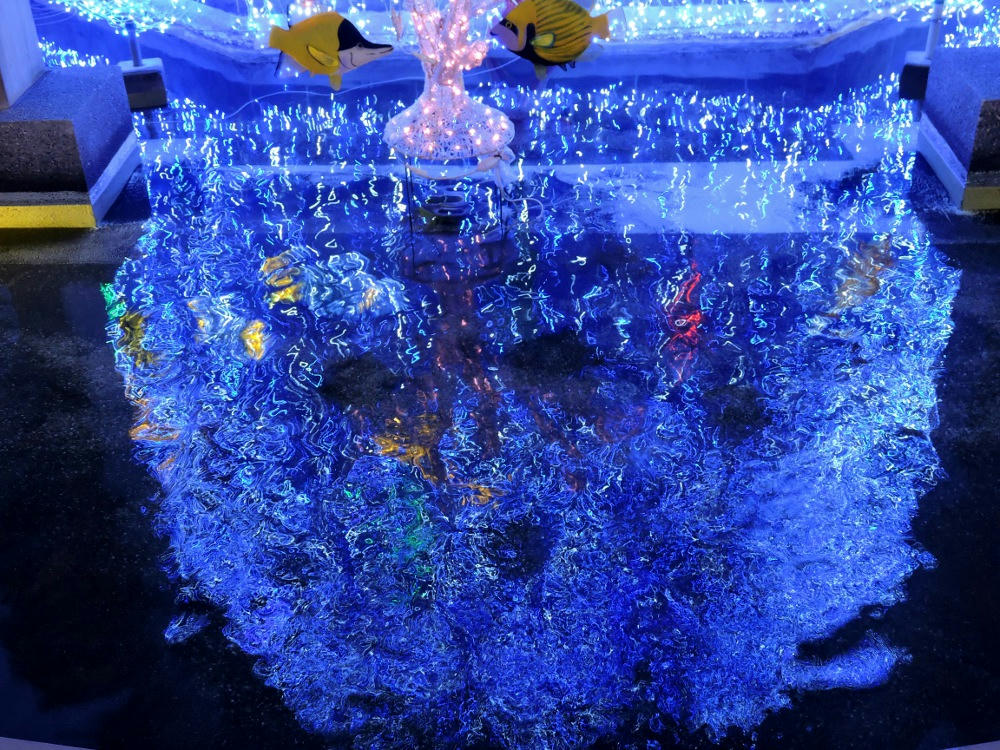 (Experiment with reflections.)
So does the city, in the boulevard in front of City Hall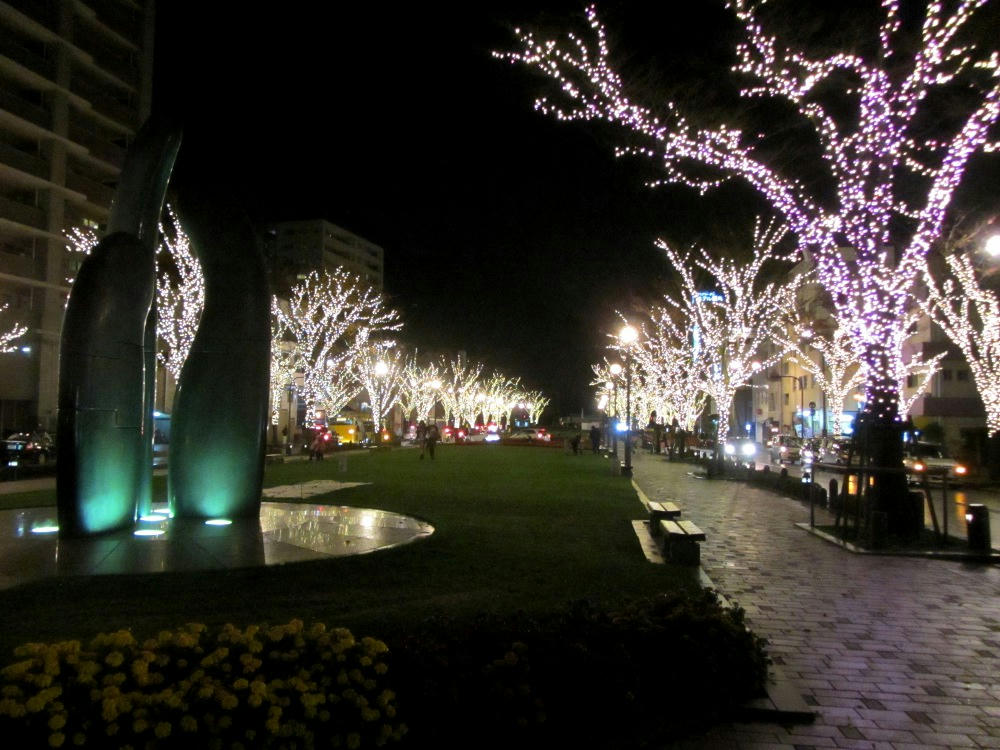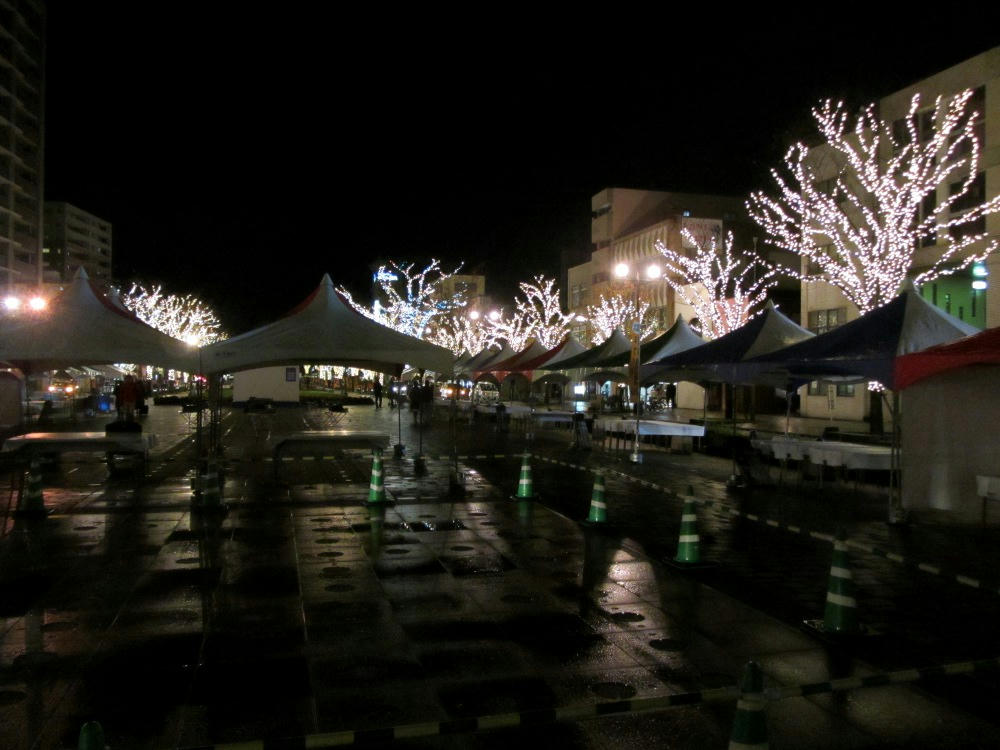 (Shelter tents set up for the event held on the 14th.)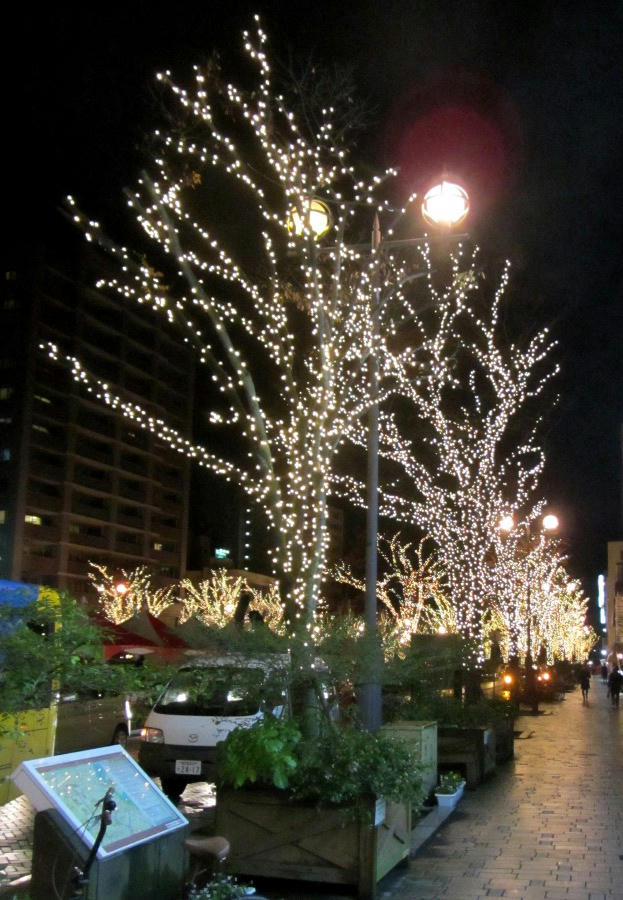 Some photos taken on Dec. 23rd.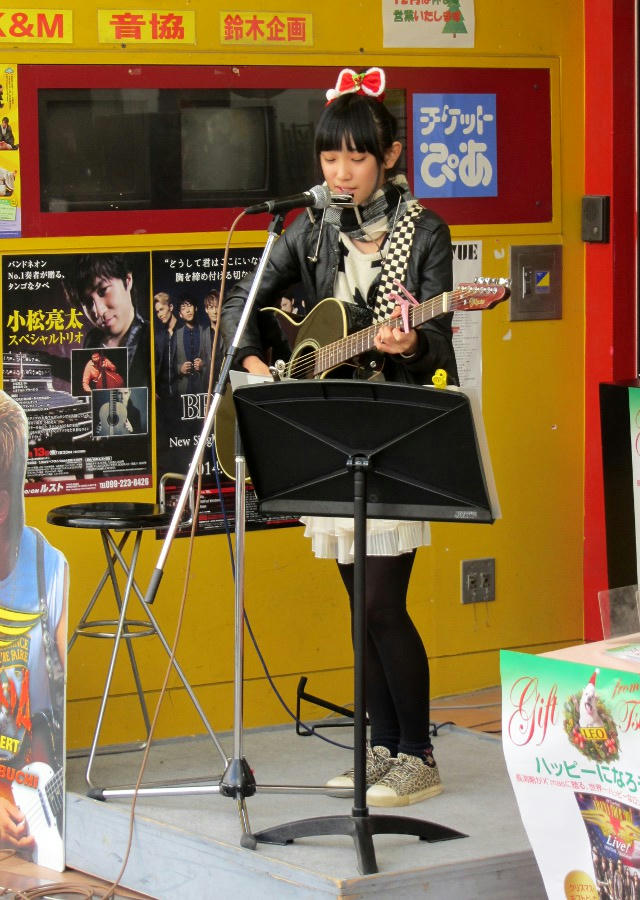 The 23rd is the Emperor's birthday, and is thus declared a national holiday. One of the events this Tuesday was a live music performance held in front of a record store in Tenmonkan (same store that sponsored the
event in front of 7-11
over the last weekend). The store periodically puts up a small wood stage next to the door, and an amp and some speakers. I couldn't see the schedule from where I was standing, so I don't know who all the acts were. This girl is probably a student taking lessons through a store program. She was pretty good, but relied on her sheet music a bit too much.
And, up at Amupla, we had the Amu Christmas Music Jam on the same day.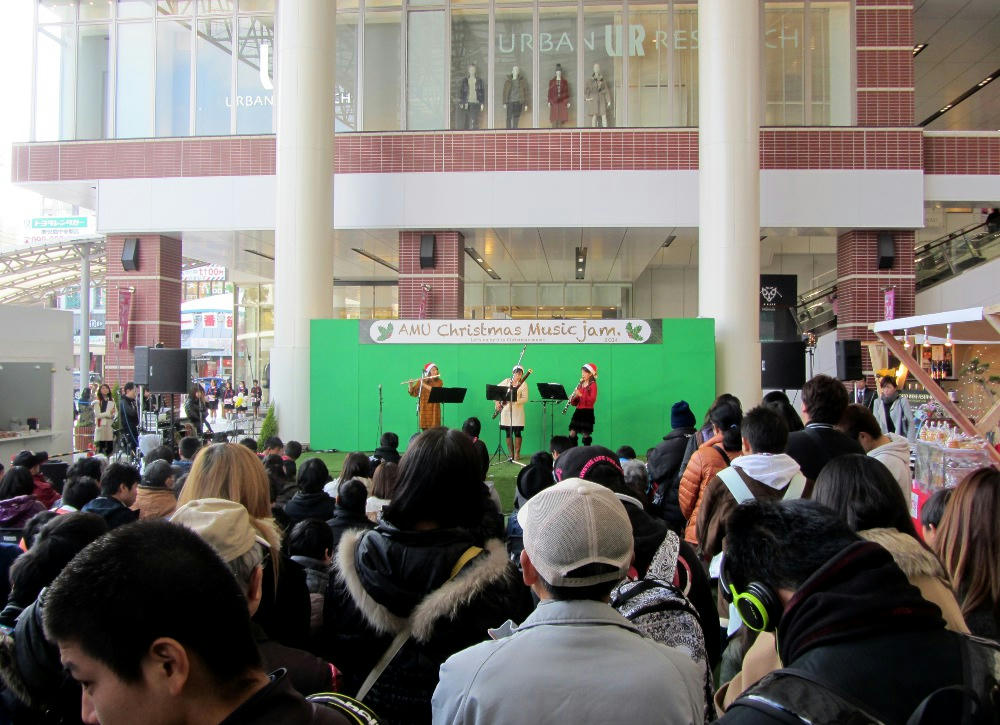 Most of the acts on the schedule were light jazz. The ones I saw were good, but they weren't playing anything I wanted to record for the blog.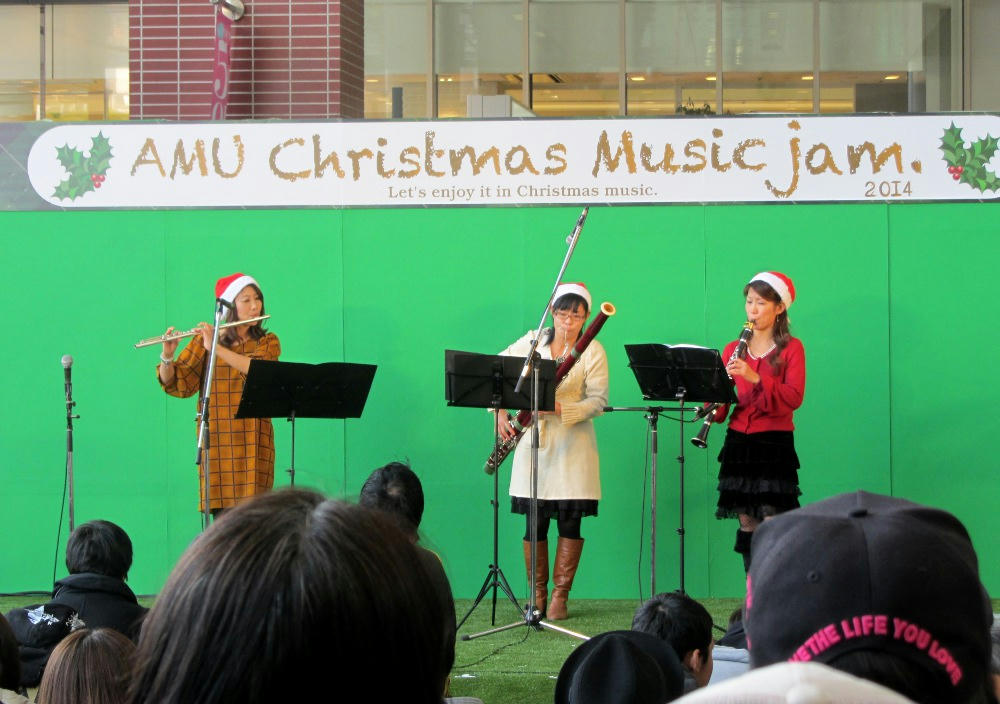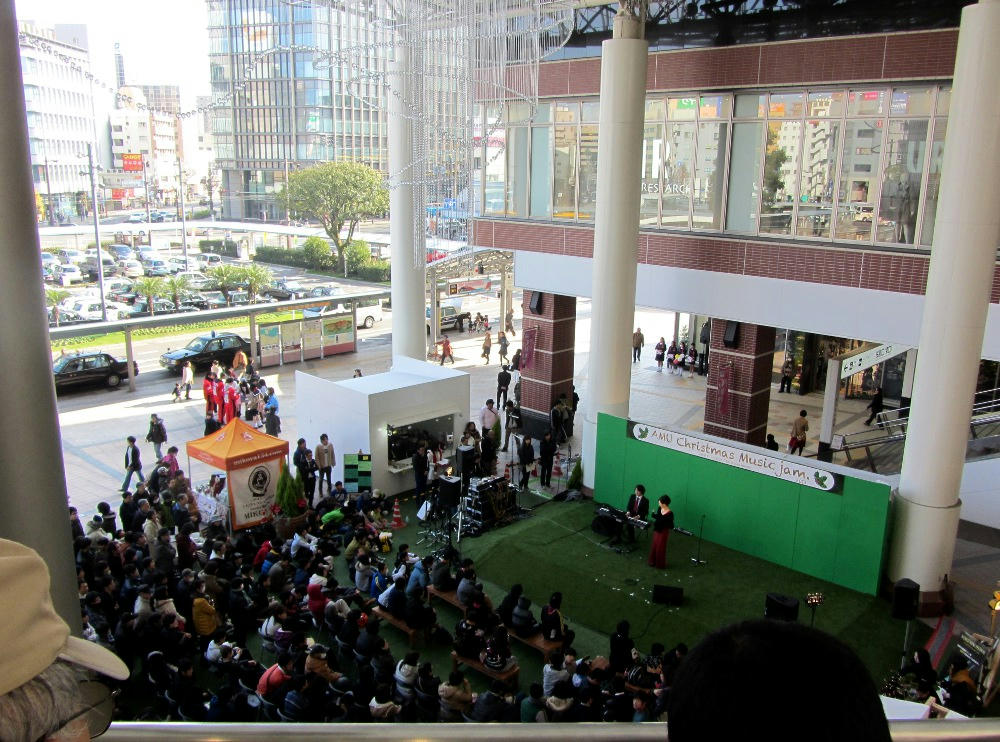 Next up was a jazz duo that sounded more like traditional Japanese enka.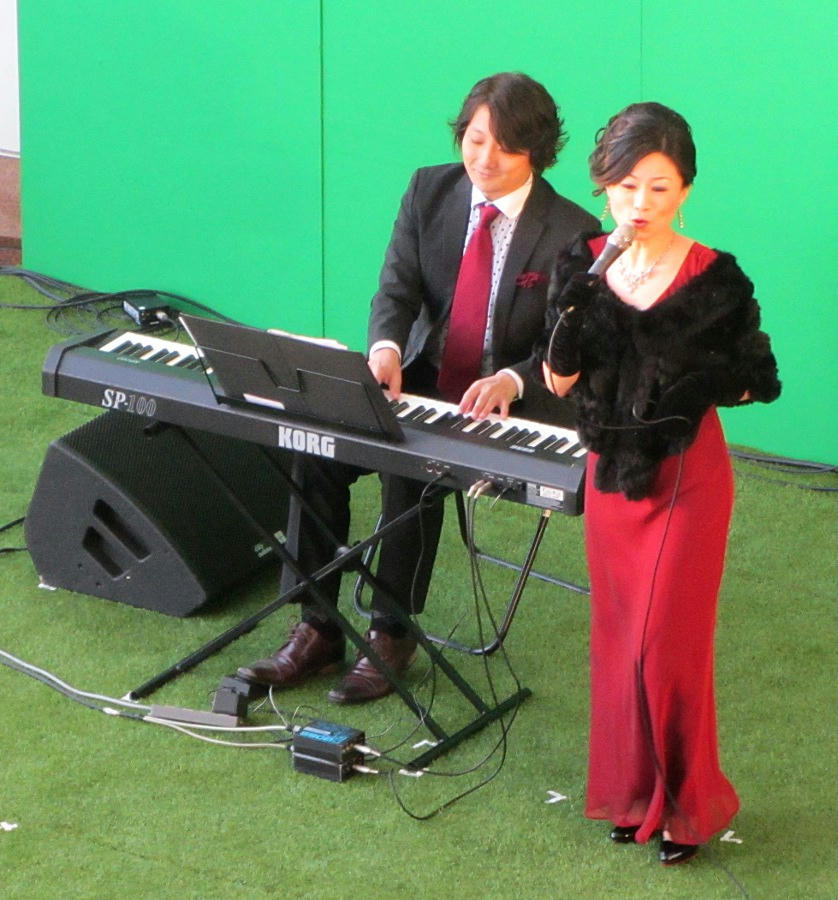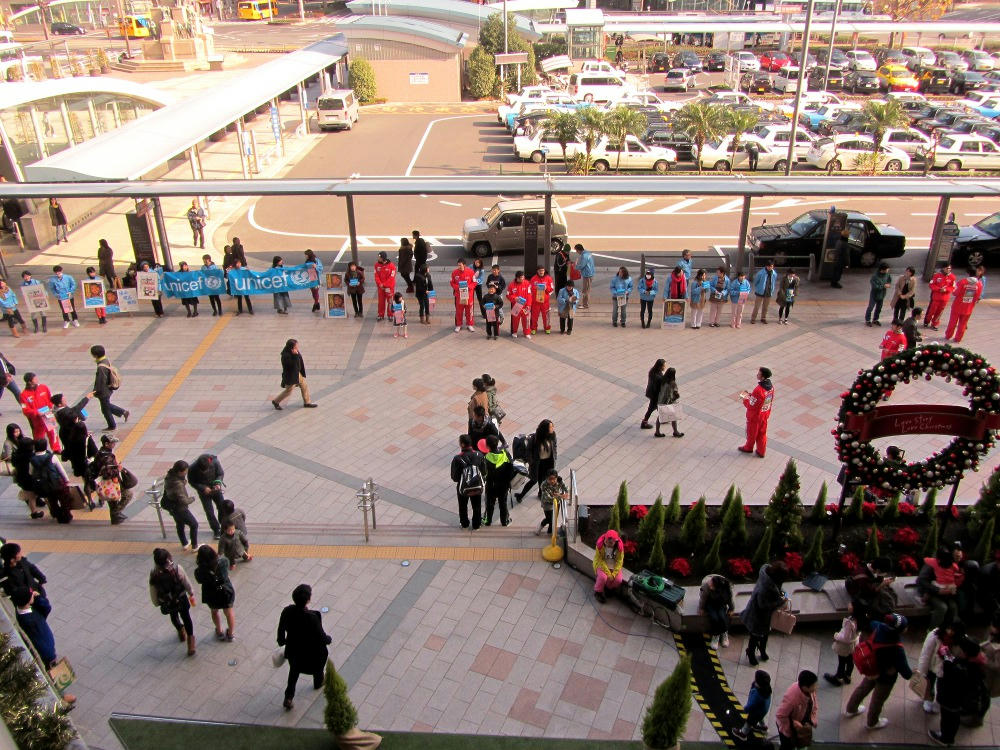 The people lined up in front of Amupla, wearing the light blue and red jackets, were volunteers trying to get money for various charities, including Unicef. They would have been more successful if there hadn't been somewhere around 30 of them standing shoulder to shoulder. It was like running a gauntlet, and shoppers deliberately veered towards the store to avoid them.
Anyway, have a great whatever it is you celebrate!
And do it with a hamburger.