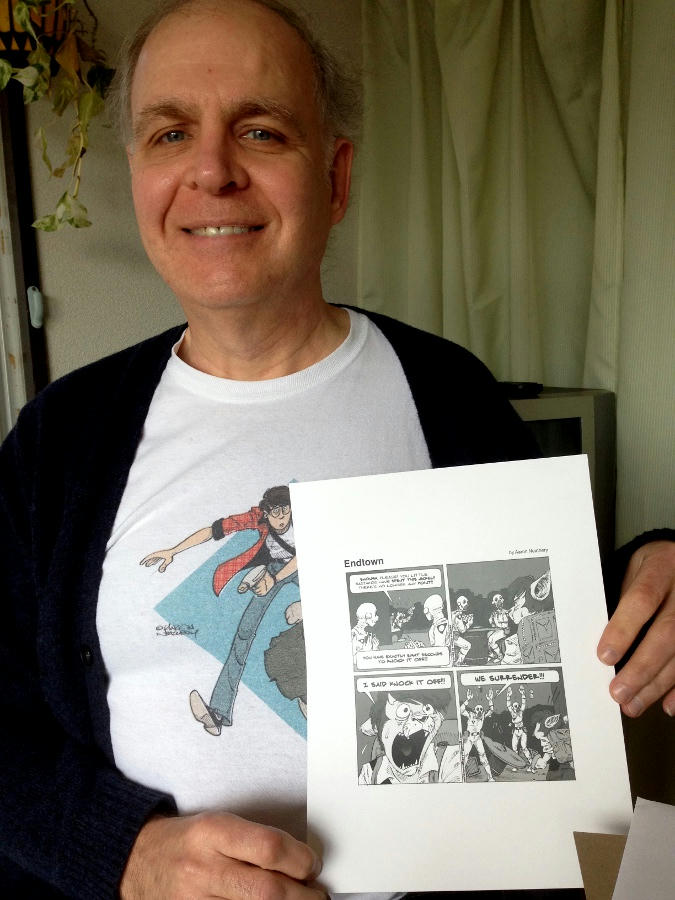 Back in December, the
GoComics editors
had what they called their
Reader's Choice Contest
. Anyone that entered had to submit the link to the specific strip that they thought was the best to appear on GoComics in 2014. I nominated
Endtown
, for
Jan. 7, 2014
. There were 5 winners announced, and I was one of them. The prizes were "archive-quality prints" of the strips of our choice. It's a very nice print, and I like it a lot.
(The original strip.)
This raises the number of GoComics contests that I've won to 7. I've mentioned the
previous 5 rewards
, but I arranged for #6, a kid's version of the
Pearls Before Swine
books, to be donated to a children's ward at a hospital, and I never had the actual book in my hands long enough to get a photo of it. Not a bad run so far.
And, I have already promised to pick a different artist for the next Reader's Choice contest, as long as he fulfills his promise to make the "greatest strip of the universe and all time and stuff" before the contest deadline (he may have to tell me which one it is, because I'm not so good at recognizing this kind of thing)...