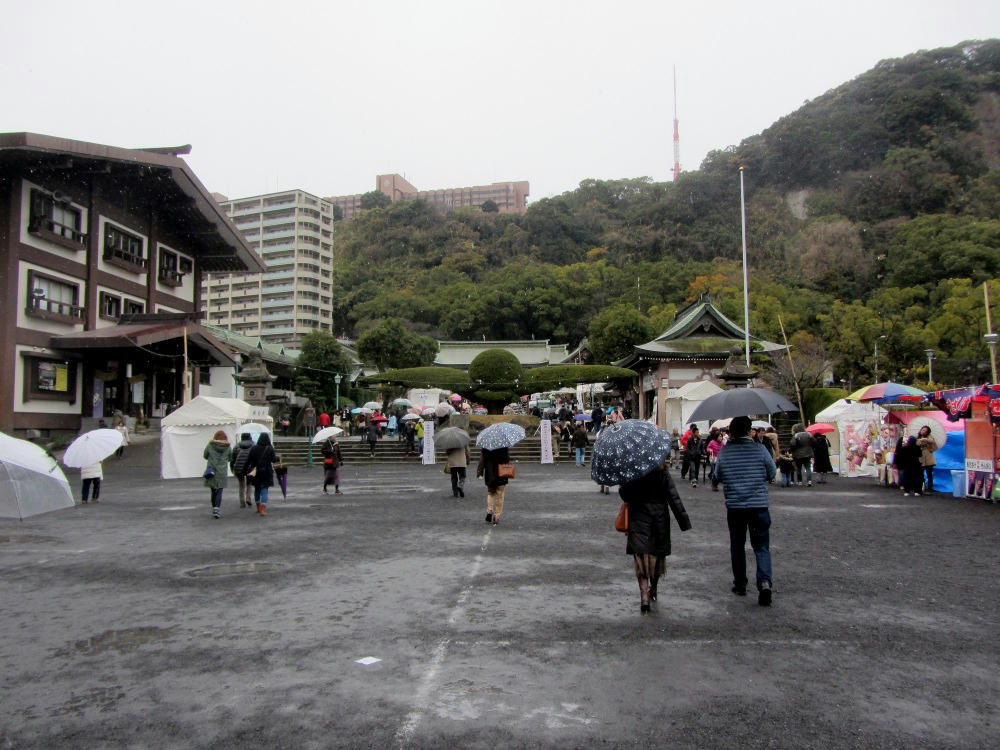 Hatsumode
is the Japanese tradition of visiting a Shinto shrine at the beginning of the new year. When I was still in Akihabara, there were huge Hatsumode crowds at one of the larger, older shrines up to Jan. 14th. I decided to go to Terukuni jinja, the biggest shrine near me in Kagoshima (between Tenmonkan and Shiroyama hill), a little after noon on Jan. 1st. Unfortunately, it had rained most of the day and night before, and well into the morning. It looked like the rain had stopped for the afternoon, but when I got outside we were starting to get snow. It was just a few dispersed, tiny flakes, but the overcast skies and threat of sleet apparently caused most people to stay home this time. I hoped to get the snow to show up in the above picture, but that didn't work. (The hill in the background is Shiroyama.)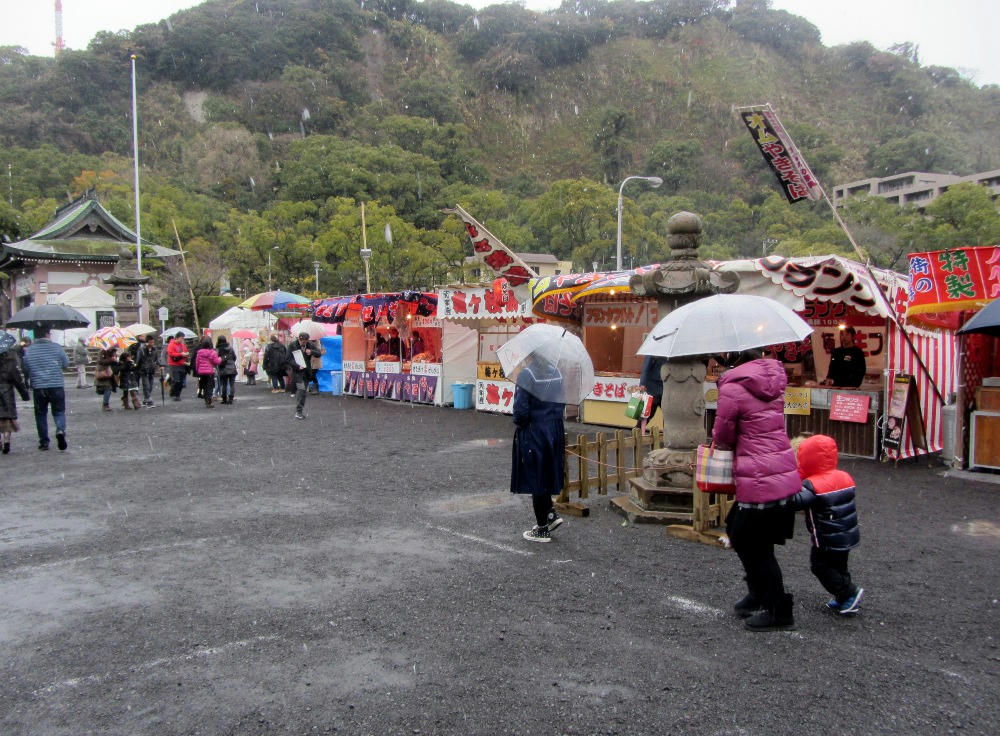 (A little falling snow in this photo.)
The poor weather and low attendance didn't help improve the spirits of the people running the food and game stalls set up leading to the shrine.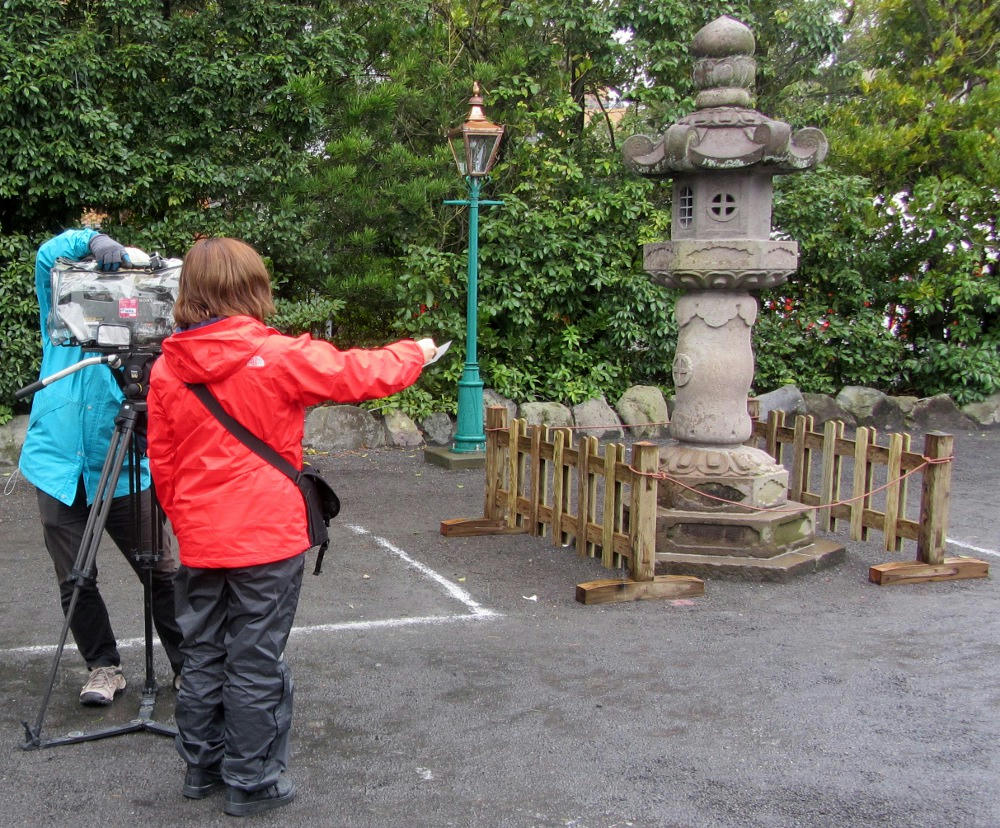 There were two separate TV crews working the grounds, and later I heard someone on NHK radio interviewing people at the shrine after I got back home.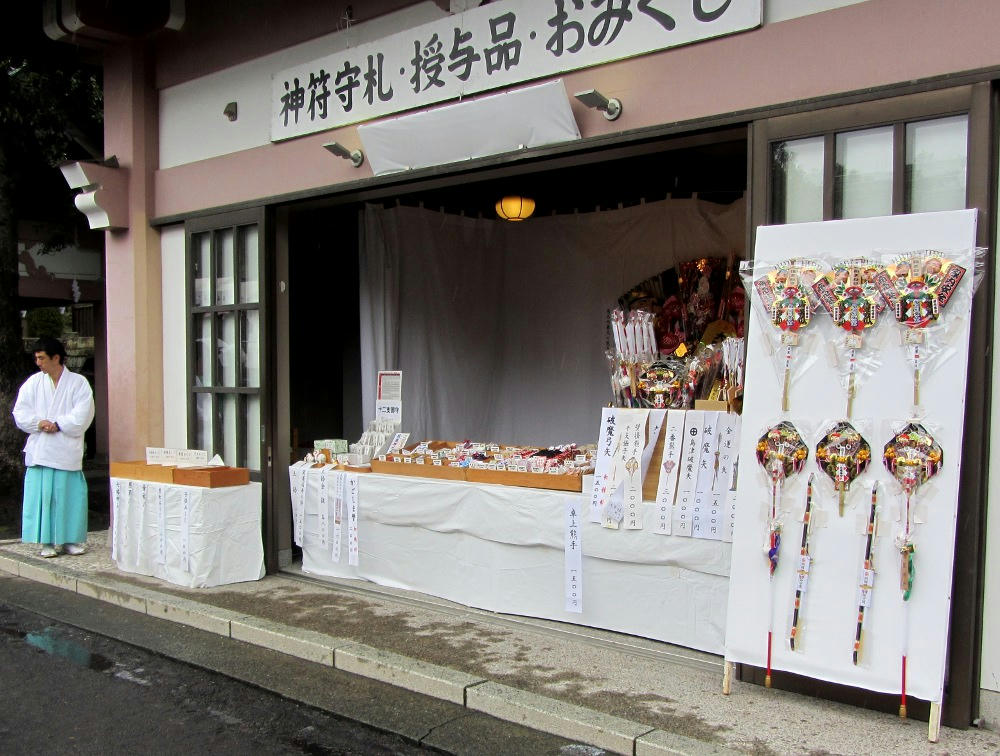 Terukuni has several buildings set aside for selling good luck charms, although many of these lacked customers, too.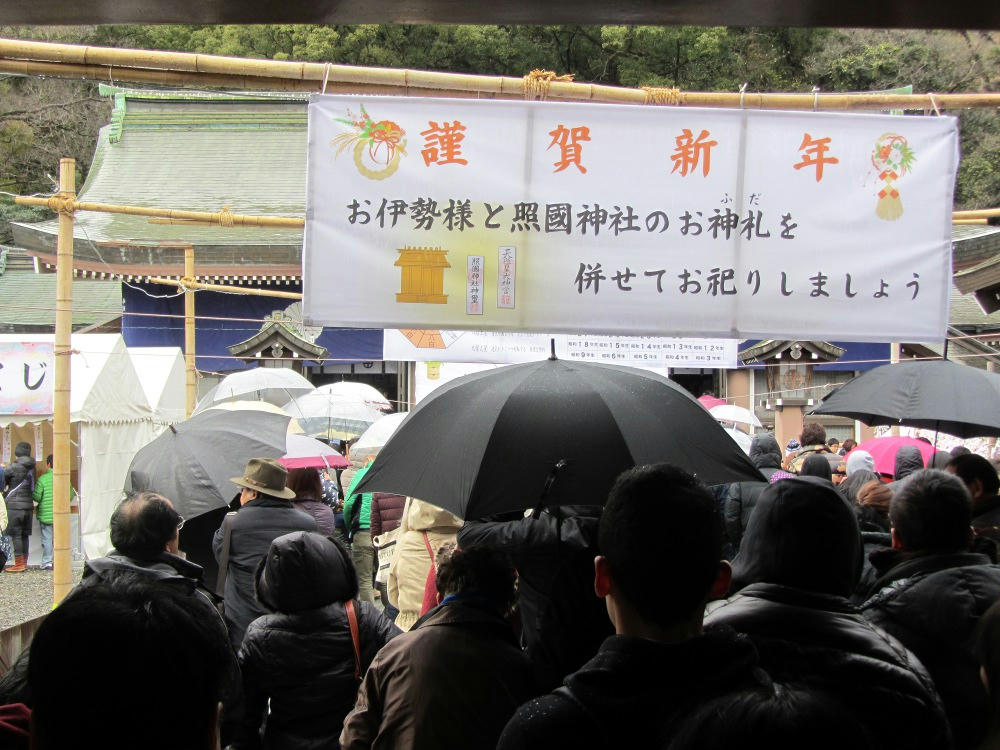 The inner grounds were more crowded, and people were encouraged to put down their umbrellas to make the lines shorter.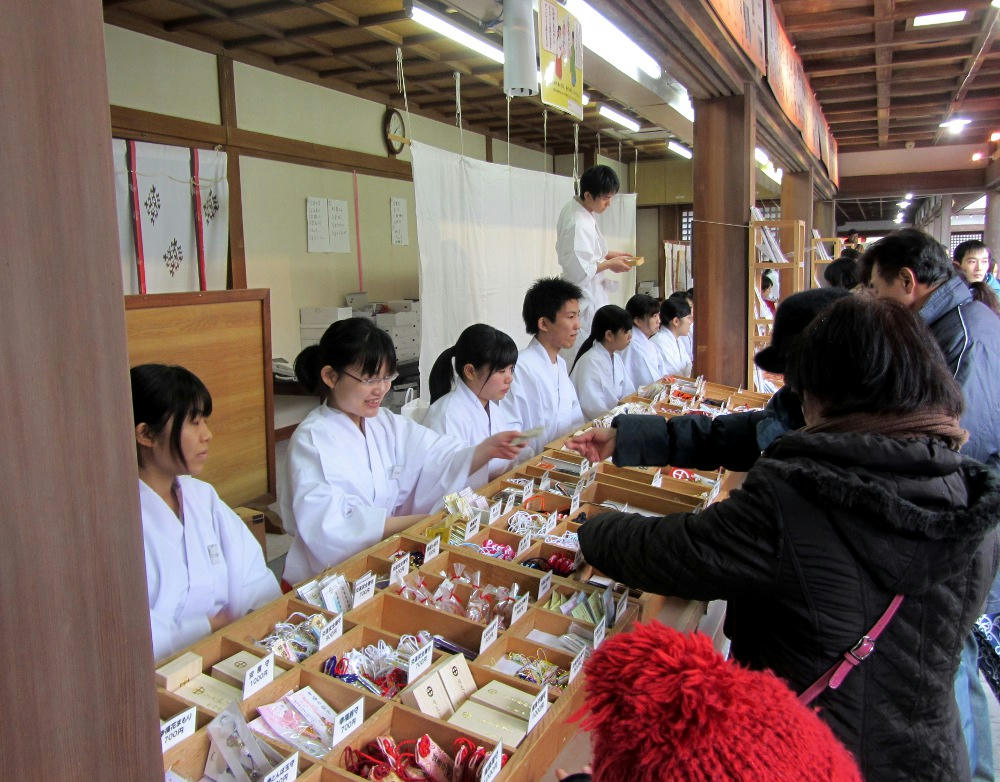 The good luck charm shops in the inner grounds were busier, with people wanting to buy small amulets after finishing their prayers at the main shrine. While not pictured here, one booth at the shrine entrance was dedicated to receiving old, worn-out charms and amulets that people wanted to dispose of.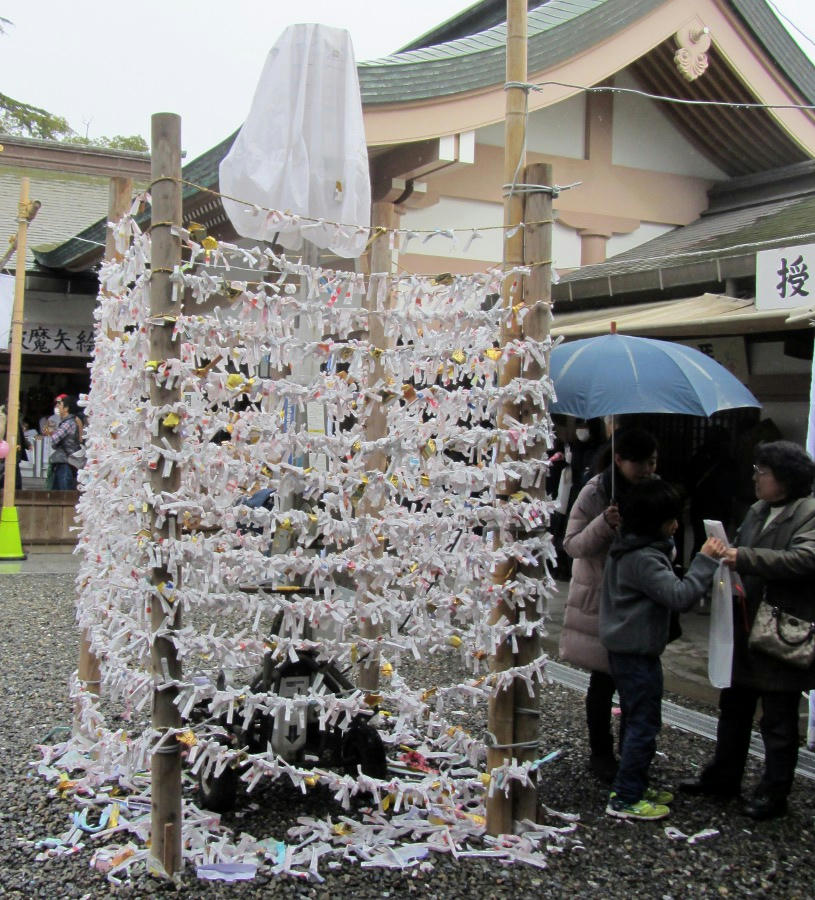 The little strips of white paper with the year's fortunes on the them are called
o-mikugi
. The fortunes can range from "really good" to "really bad". The horrible fortunes, as well as the mediocre ones get tied to strings located all over the shrine grounds as a way of fending off the predicted bad luck. I'm guessing that whoever pulled the fortune for Terukuni jinja itself failed to properly fend off the prediction of snow and a low turnout.