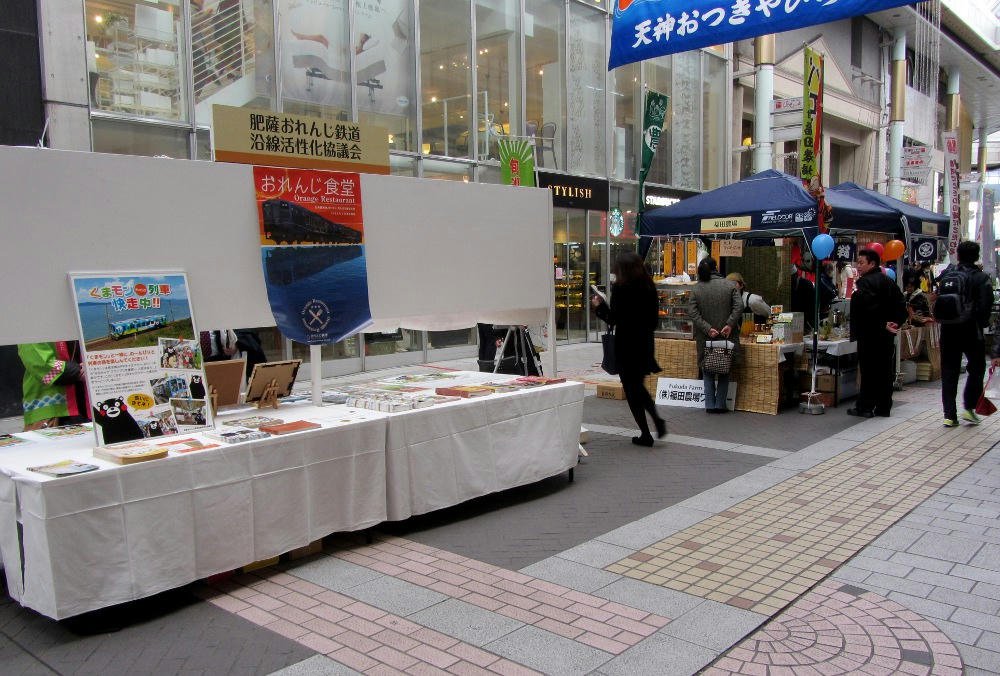 On the weekend of Jan. 10th, Tenmonkan hosted an event with a rather unwieldy name. In English, it comes out as "The festival for food products produced along the JR Orange train line". Tables in the space in front of the 7-11 gave away travel brochures to areas in Kumamoto, as well as selling sake, and fruits and vegetables from the area.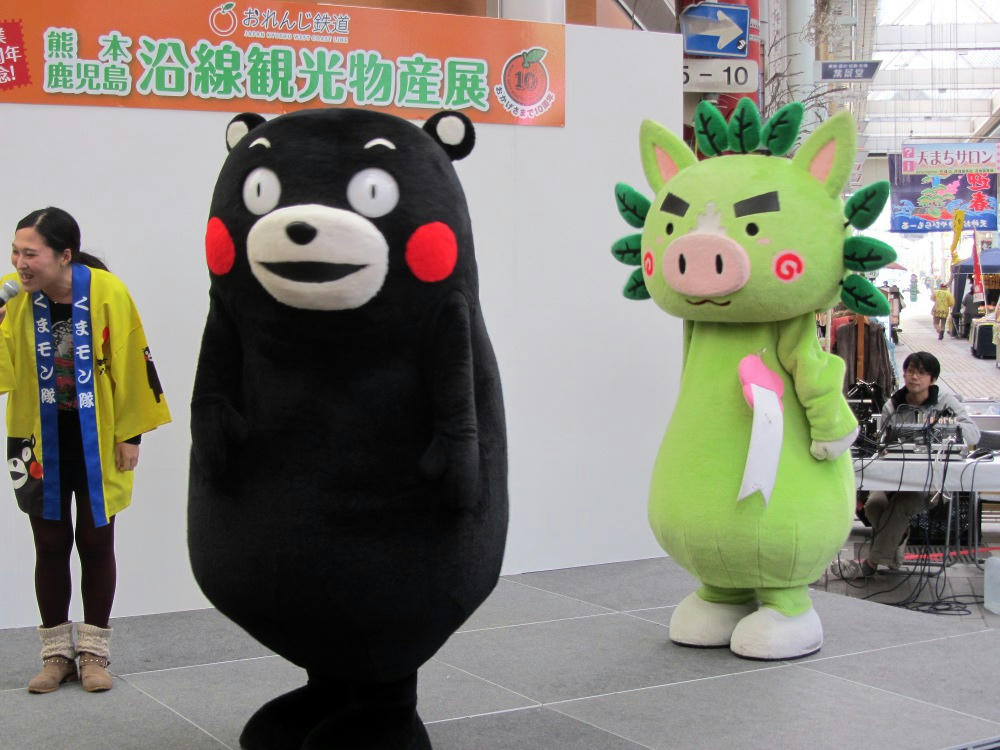 I had to work part of Saturday, so I missed the music being provided on the stage. When I came back during my break between 3 and 6:30, there was a foamhead show, where some of the mascots talked about the areas they're from. Pictured here are Kuma-chan, from Kumamoto, and Gree-bu, from Kagoshima. I went home, then returned to work, but by then the stage was being buttoned down for the night.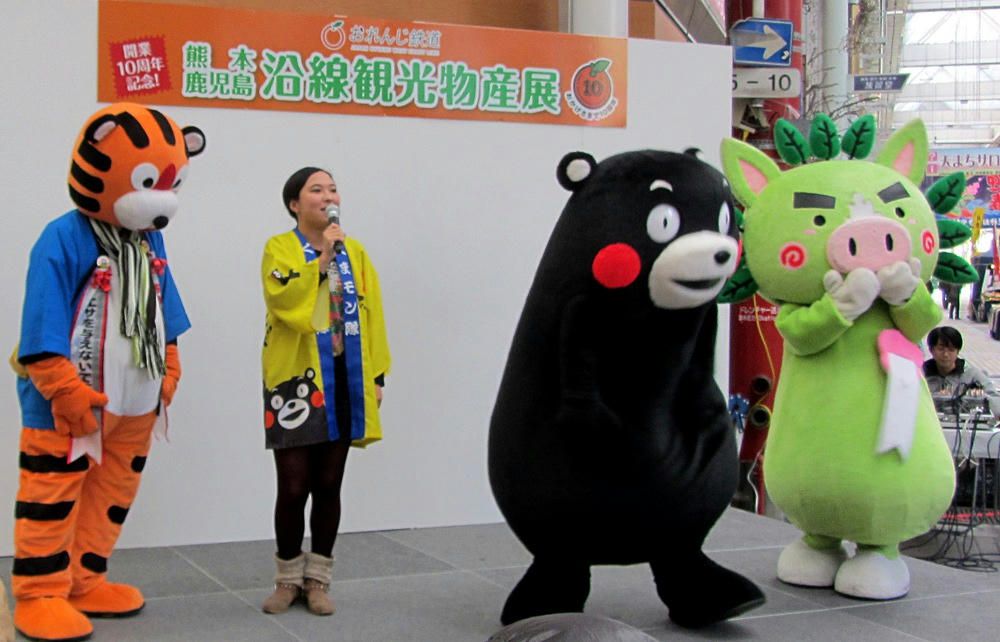 I'm not sure about the tiger, but I have seen him before, too.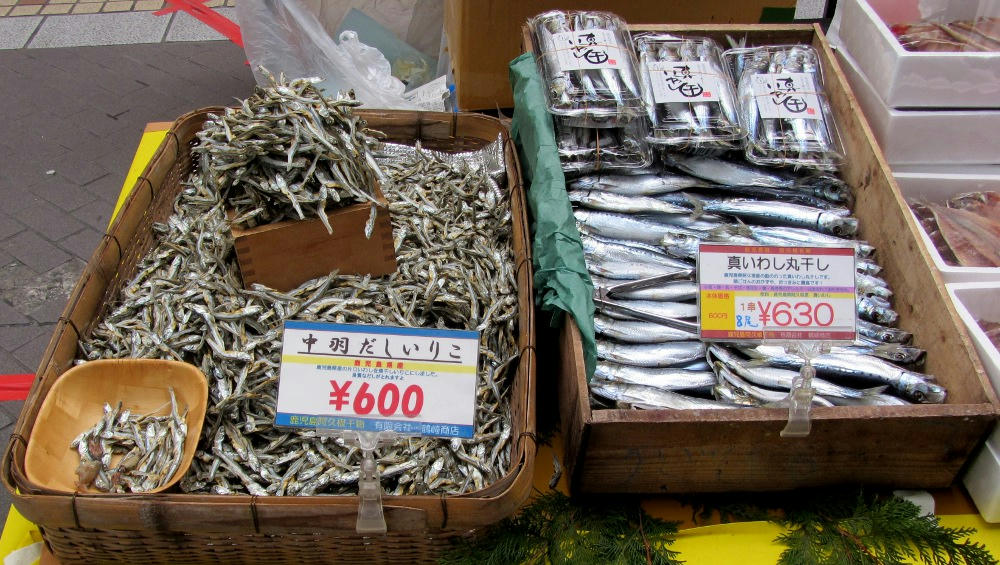 One person's "bait" is another person's "delicious afternoon snack".
I mentioned
Yuria
before. She's a very energetic girl that demonstrates the use of the Yamaha Electone. I got to see her on Sunday, but again, the battery ran out on the little camera after only one song. She started out with a Disney medley, then switched to the closing theme from the
Yokai Watch TV anime
. She's accompanied by one of the local radio personalities. While his dancing looks really stupid, it is actually pretty dead-on with the anime dance. Keep in mind, all of the music is being generated by one person on just one instrument.
Direct youtube link