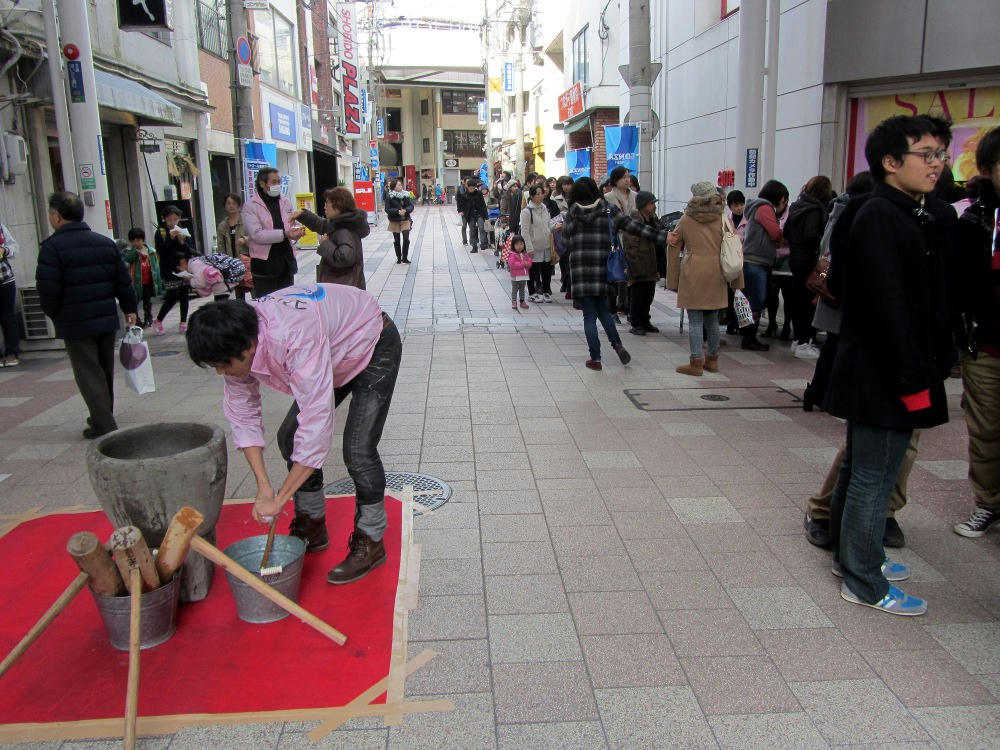 Unfortunately, there's nothing in English I can easily find on
Gonza
. He's a major local legend in Kagoshima, and I have written a little about him in the past as part of one of my long walks (he was mentioned on a historical marker in front of a shrine on the way to Senganen). Somewhere around 1740, as I remember the story, the young boy, Gonza, had been a passenger on a Japanese ship that wrecked, killing most of the crew. The rest washed up in Russia, and most of them were killed then for various reasons. Gonza was one of the only survivors, and he stayed in Russia for many years, becoming fluent in the language. Eventually he was allowed to return to Japan as an adult, and I guess he became a priest at some point. The main point of the story is that not a whole lot is known about him, but he is kind of legendary. One small street in Tenmonkan is named after him.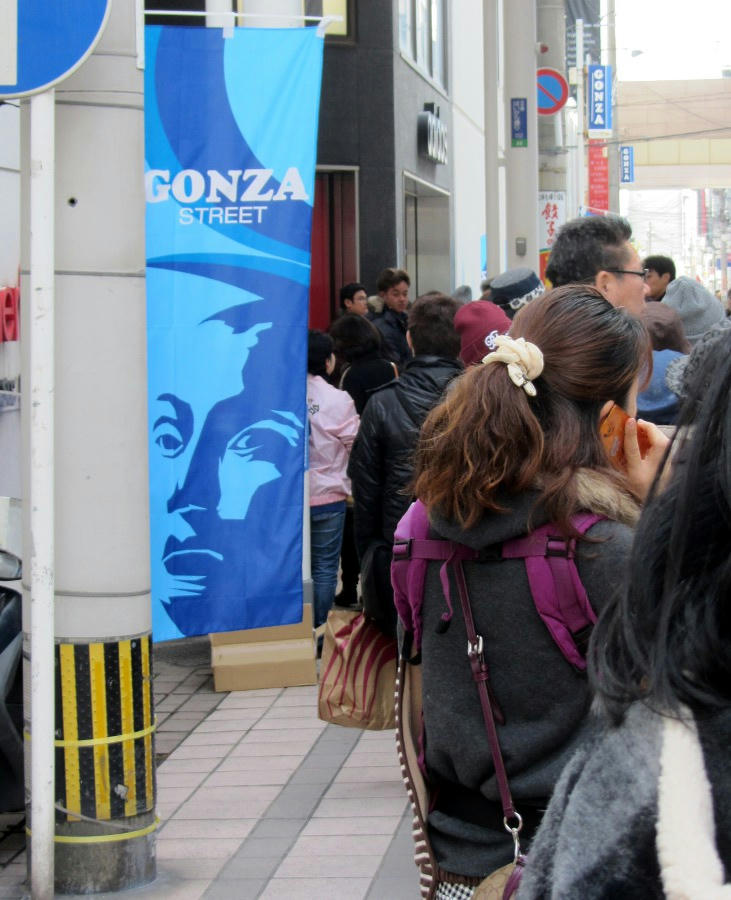 The merchants on Gonza Street decided to have a Mochi Tsukikai (mochi making fest) on Jan. 3rd, from 12:30 PM until the last of the mochi ran out. I was told that there would be three batches made and they'd probably continue until 5 PM, but the second batch had already disappeared by 1:30 PM, and I didn't return after that to see what was going on.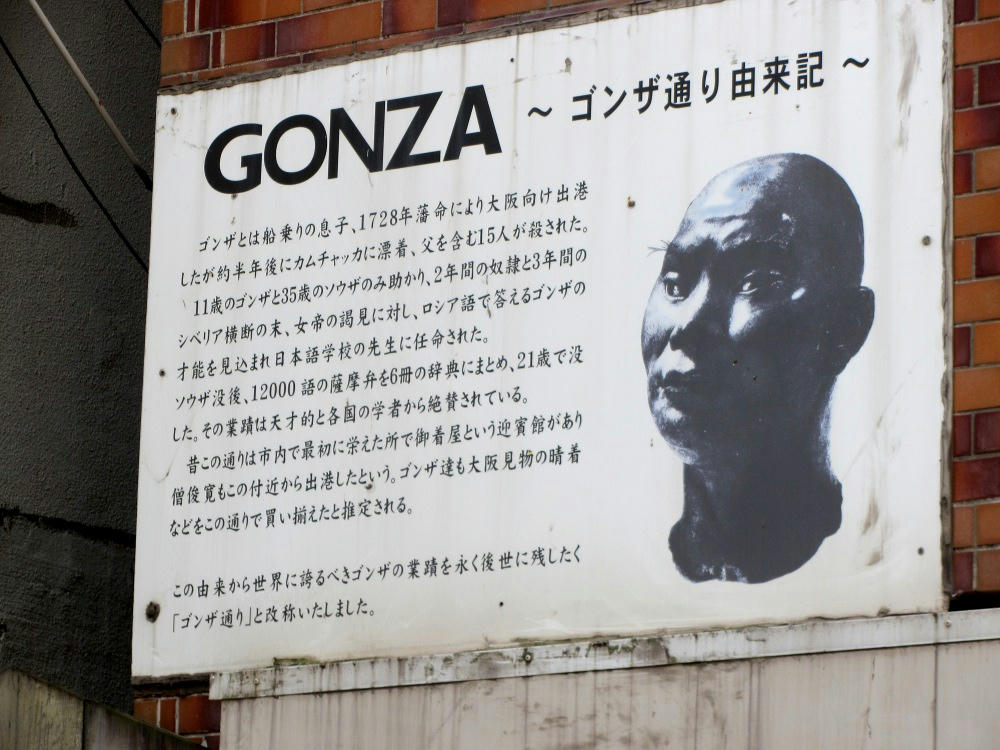 Mochi is white rice that is steamed and then pounded into a thick, heavy paste. The staff at the tables nearby took the mochi cake and cut it into smaller bite-size pieces that were either coated with a soy sauce-mirin (sweet cooking wine) sauce, or kinako (soy flour) powder. The cakes were free, but only one per person. They went fast, and were popular with the homeless people that swarmed the area. I got one with the kinako powder, and it was really good, and surprisingly filling given how small it was.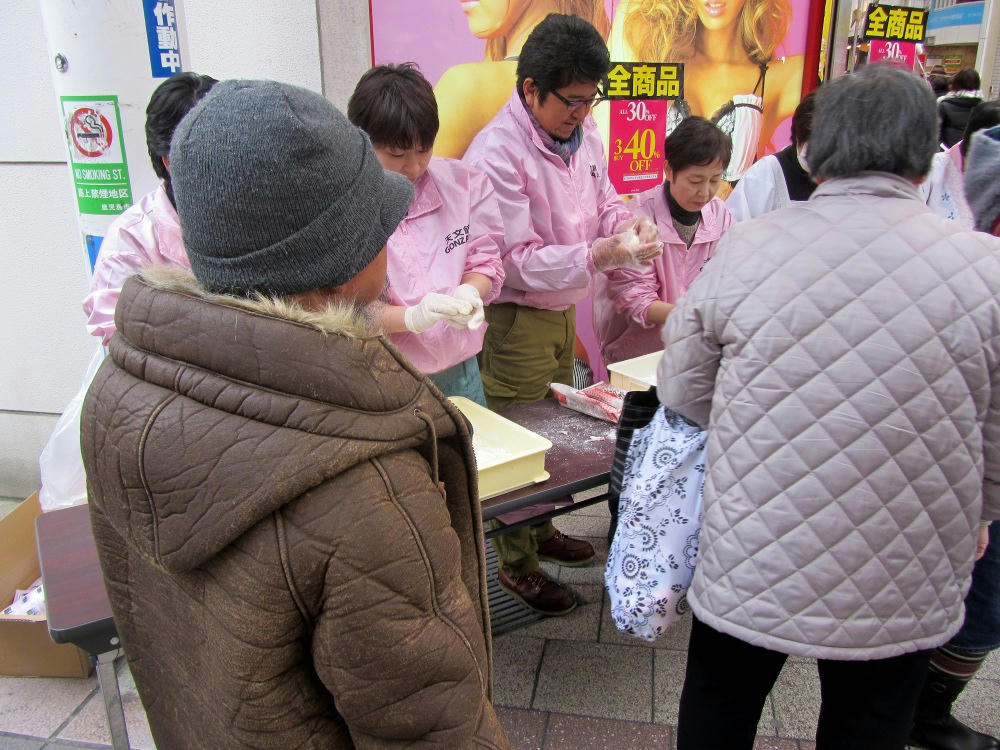 The table was too crowded to get a good photo, and I got the last piece from the first batch, so there was nothing to take a picture of at that point.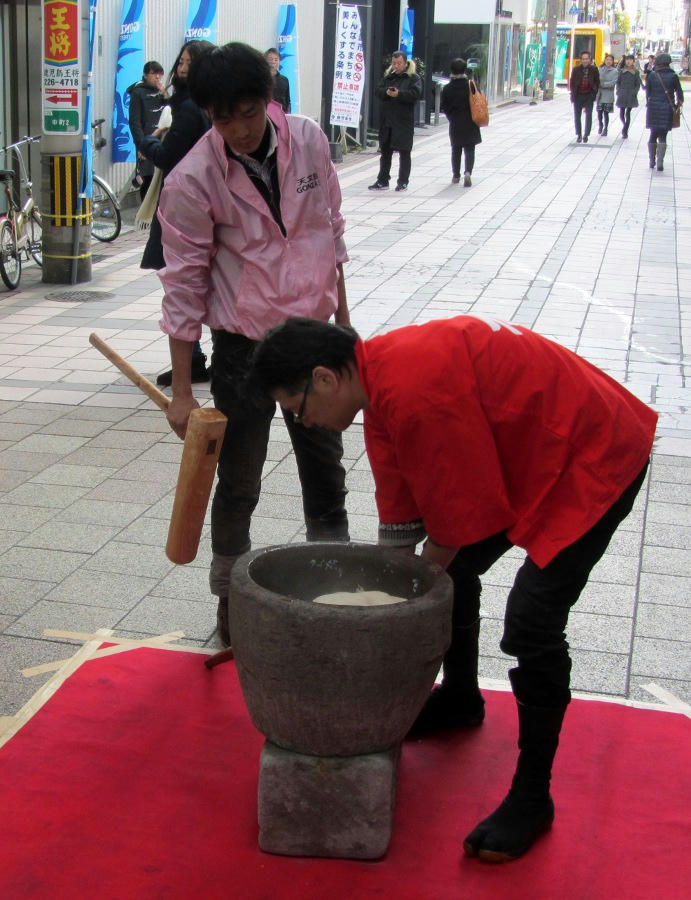 Initially, the Gonza group worked on making the second batch of mochi by themselves. Eventually they passed the mallets over to anyone that wanted to try their hands at it. Most of the spectators weren't very good, and kept hitting the side of the bowl with the mallet, instead of hitting the mochi. When this happened, the master would stop them and check the mallet and mochi for splinters. You can watch the youtube video below to get a better feel for how mochi used to be made 100 years ago. The guy on the right is dipping his hand into a bowl of water to keep the mochi moist as the other guy pounds it out.
Direct youtube link