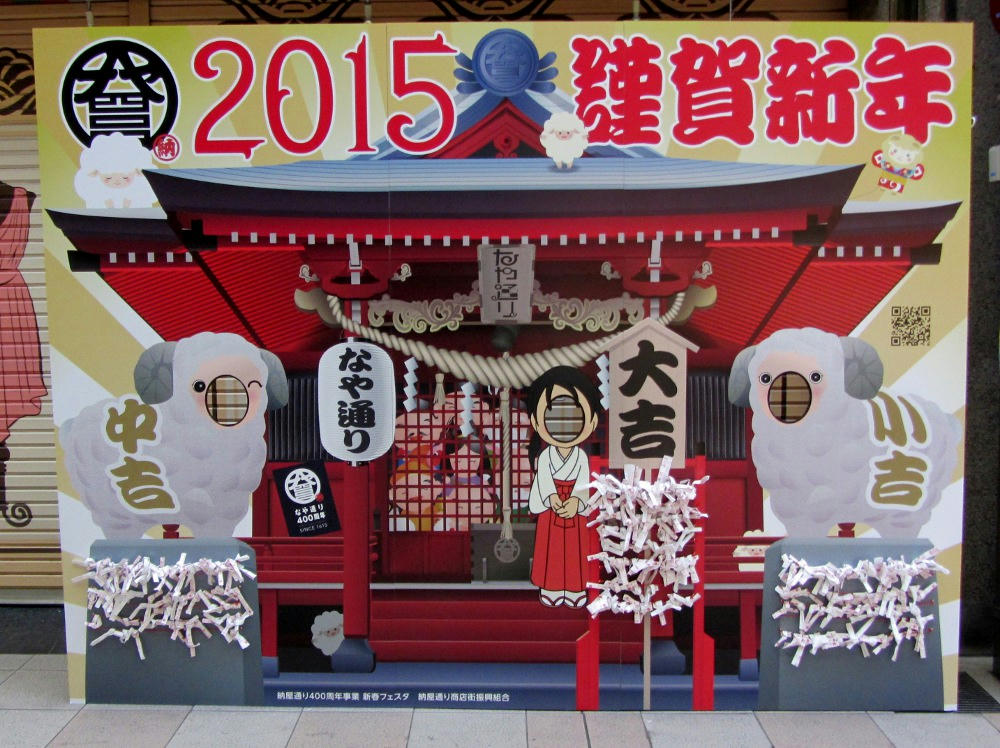 Yes, 2015 is the Year of the Sheep. If you don't have time to visit a shrine, you can stand next to a cut out board for the next best thing. (This board is hosted by the Naya Street association and is part of the 400th anniversary activities.)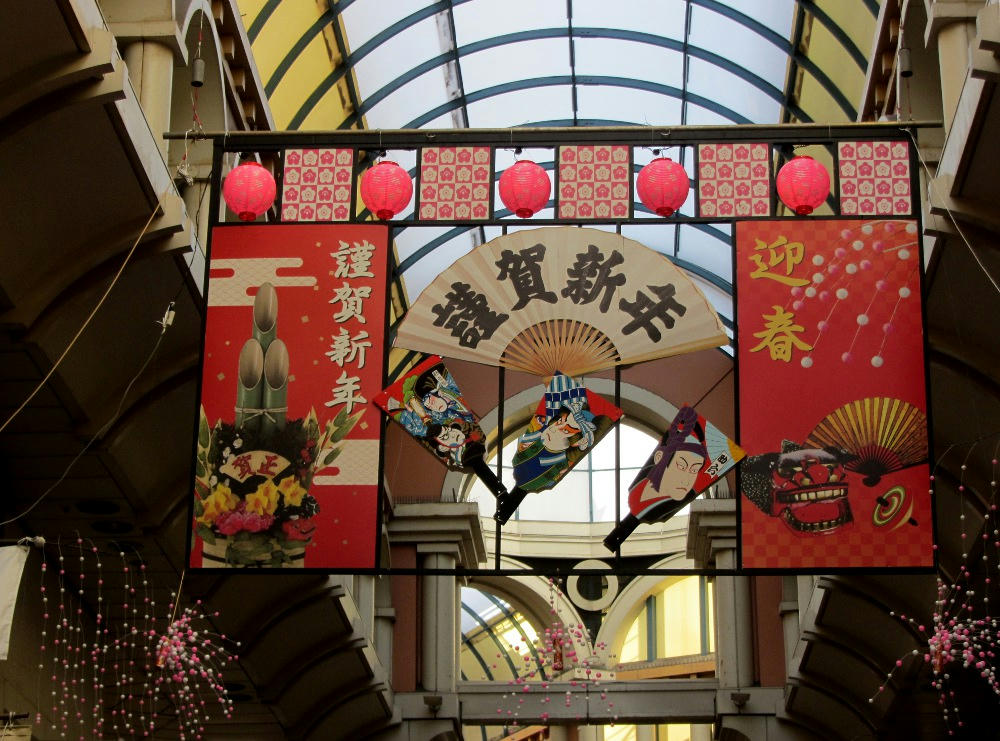 One of the hanging banners in the Naya Street section of Tenmonkan as part of the seasonal decorations. The little sprays of white and pink plastic beads at either corner at the bottom of the photo can be found all along the walkways in Tenmonkan. I think they're supposed to represent tree branches with flower blossoms (either plum (ume) or cherry (sakura)) and may be calling for an early Spring.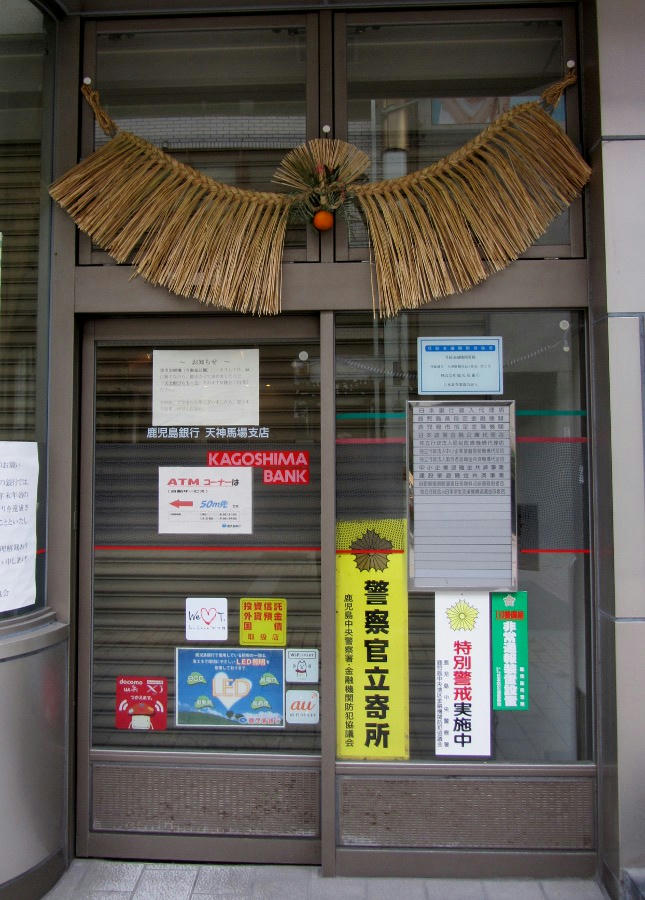 The decoration here is probably made using straw and includes a mikan (Japanese orange). The mikan has an auspicious meaning to it and is also seen in stores that have mochi cakes set up near the entrance (with the mikan on top of the cakes). The decoration above isn't used in that many places around Kagoshima, but it does show up a bit. In this case, it's in front of the entrance to Kagoshima Bank.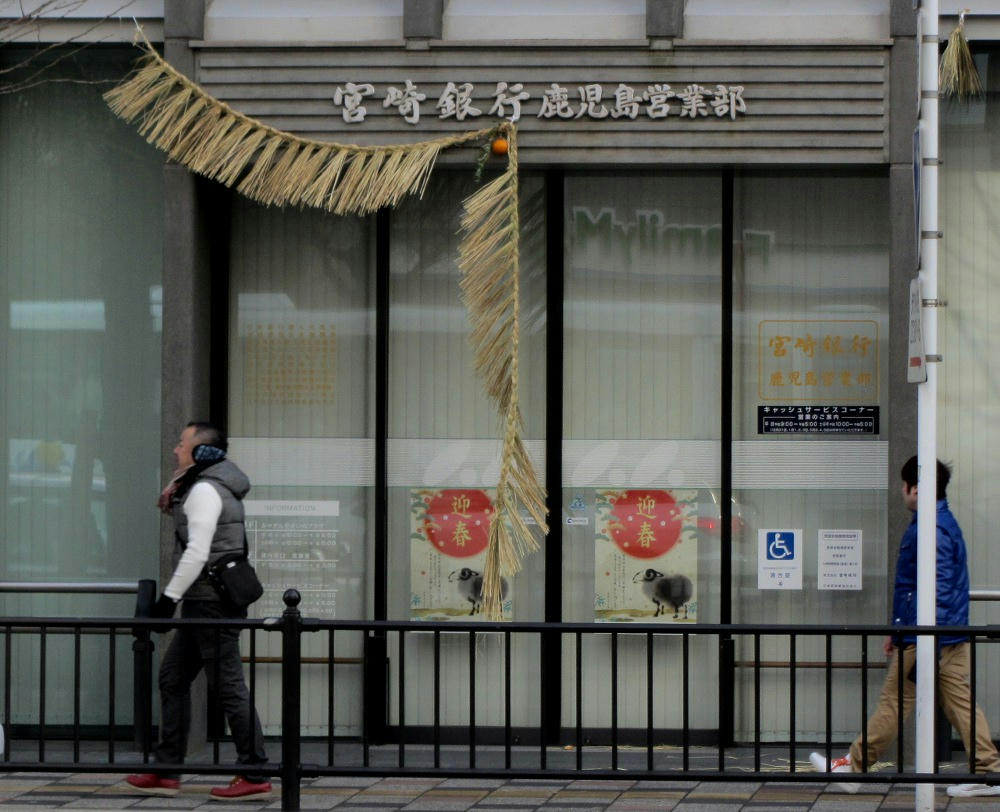 But, the effect doesn't always work out well. This may be an argument against setting up the decoration and then leaving it with the expectation that everything will be fine for the next week while everyone is out on vacation.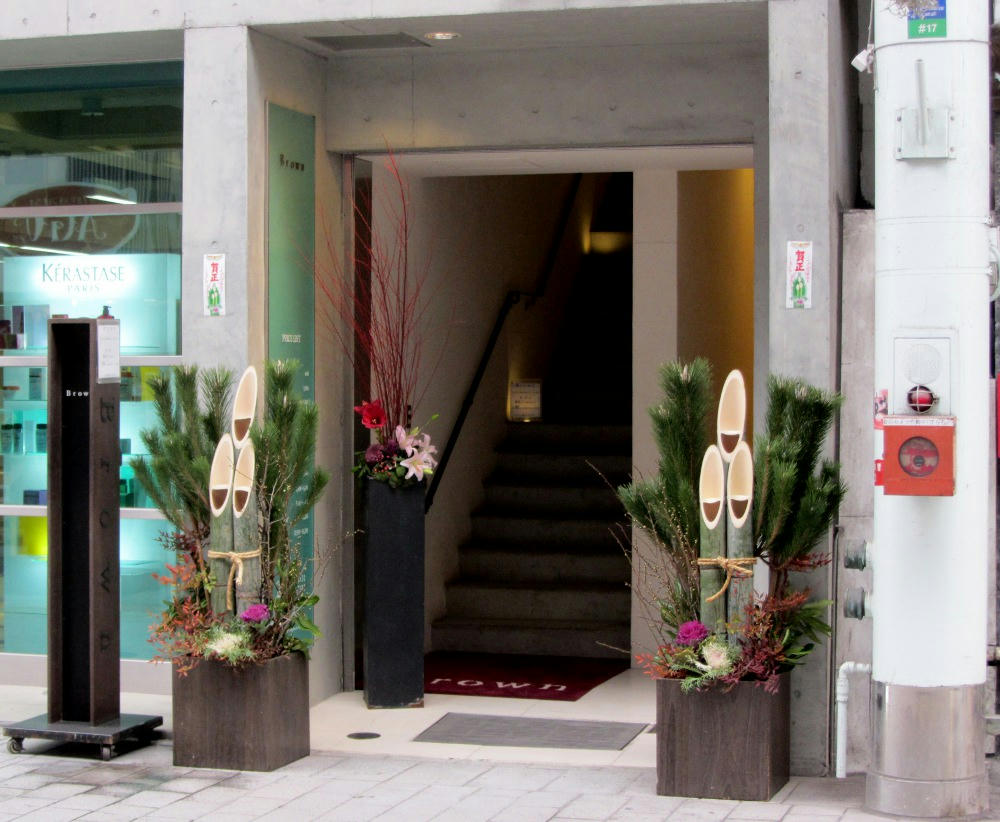 The three pieces of cut bamboo are also a common display, but I haven't seen them all that much this year.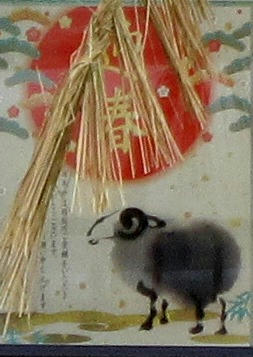 It is nice that the one building set up the straw to keep the sheep warm and fed during the winter.