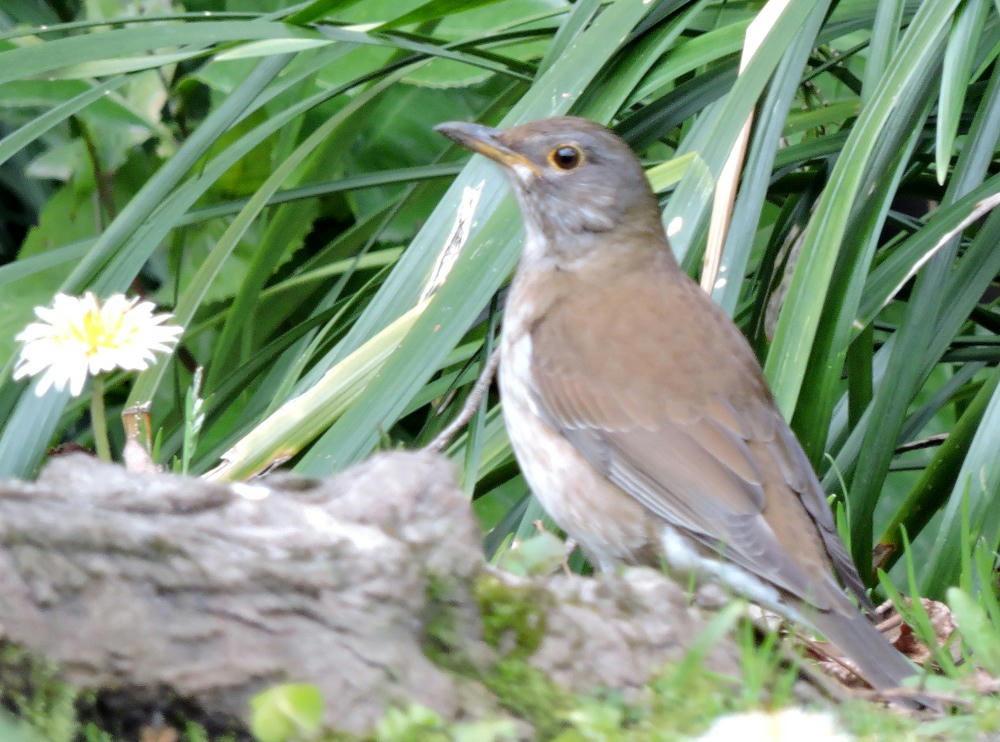 I've been wanting to go back outside and try taking more bird photos again, but the weather hasn't been cooperating. I finally gave in and went down to Reimeikan again, but this time I went a little earlier than normal, arriving at noon. There were a few birds hopping around, but not many. And other people kept coming in and strolling the paths, chasing the birds out. I stuck around for an hour and a half, and took roughly 100 photos, but most of them didn't turn out. A number of them were very grainy this time, and I'm not sure why. Maybe it was the angle of the sunlight to the camera combined with the overcast sky. At some point, the sun will come out when I'm awake, and I'll visit the Kotsuki river instead to see what's there this time of year.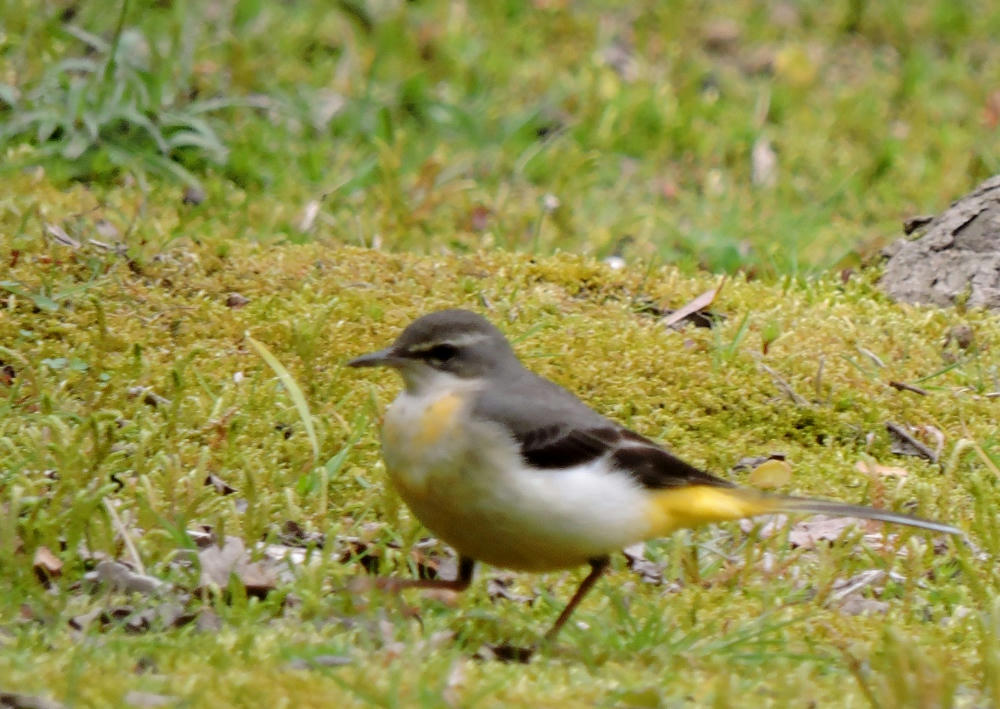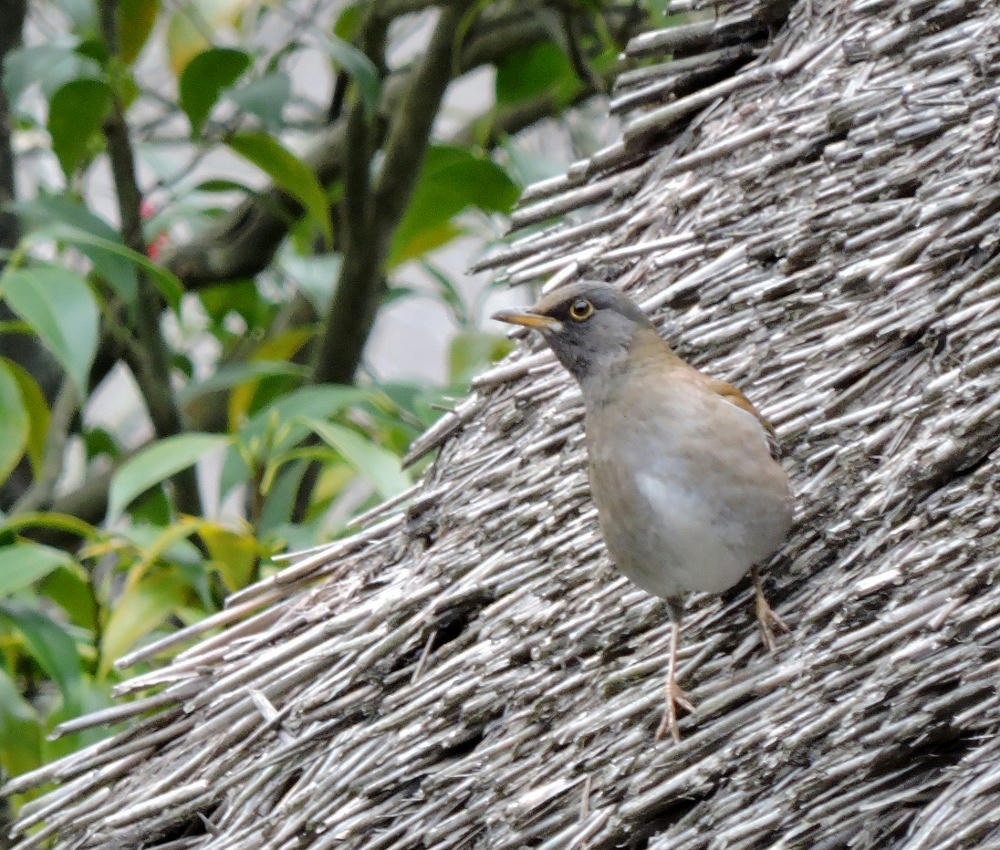 The park behind the history museum has a reconstruction of an old Japanese-style thatch-roof house. Very rarely, one of the birds will land on the roof, but they don't stay there long.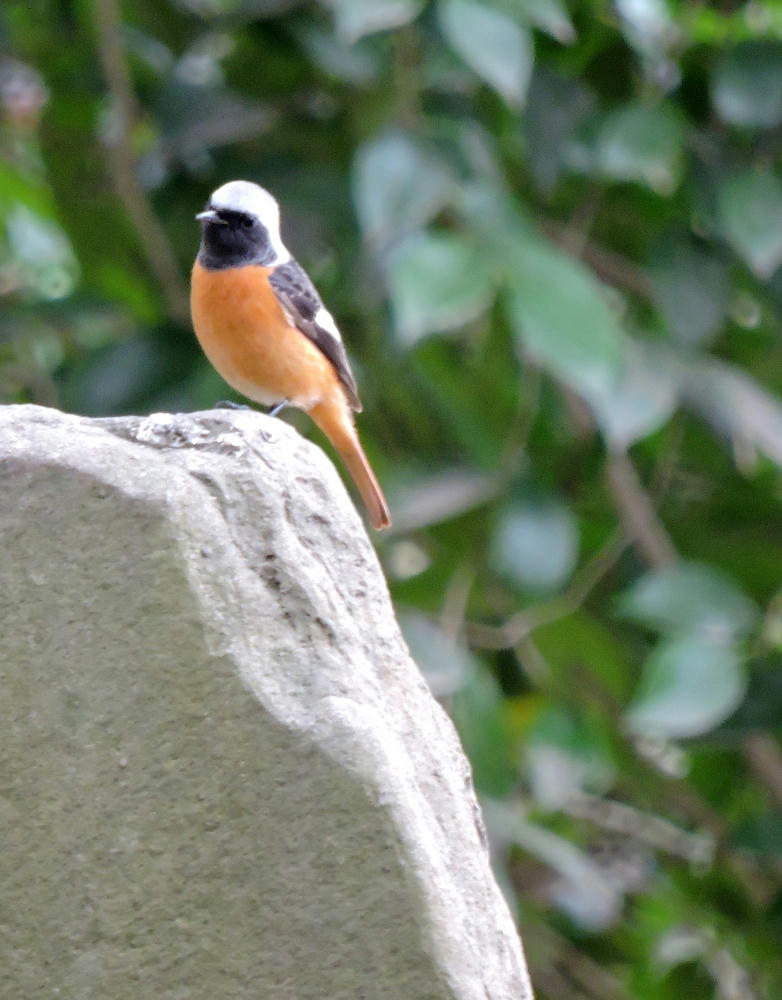 This guy refused to stay still, flitting from a sign to a boulder to the ground to a different boulder, etc. None of the shots really came out well.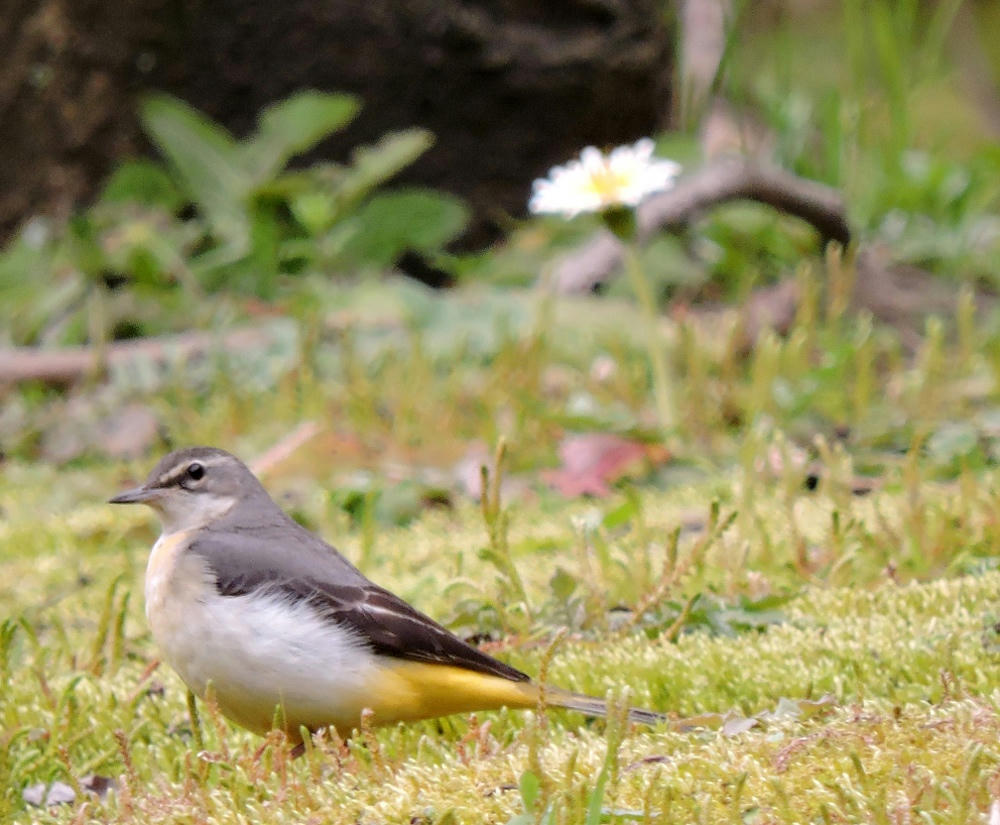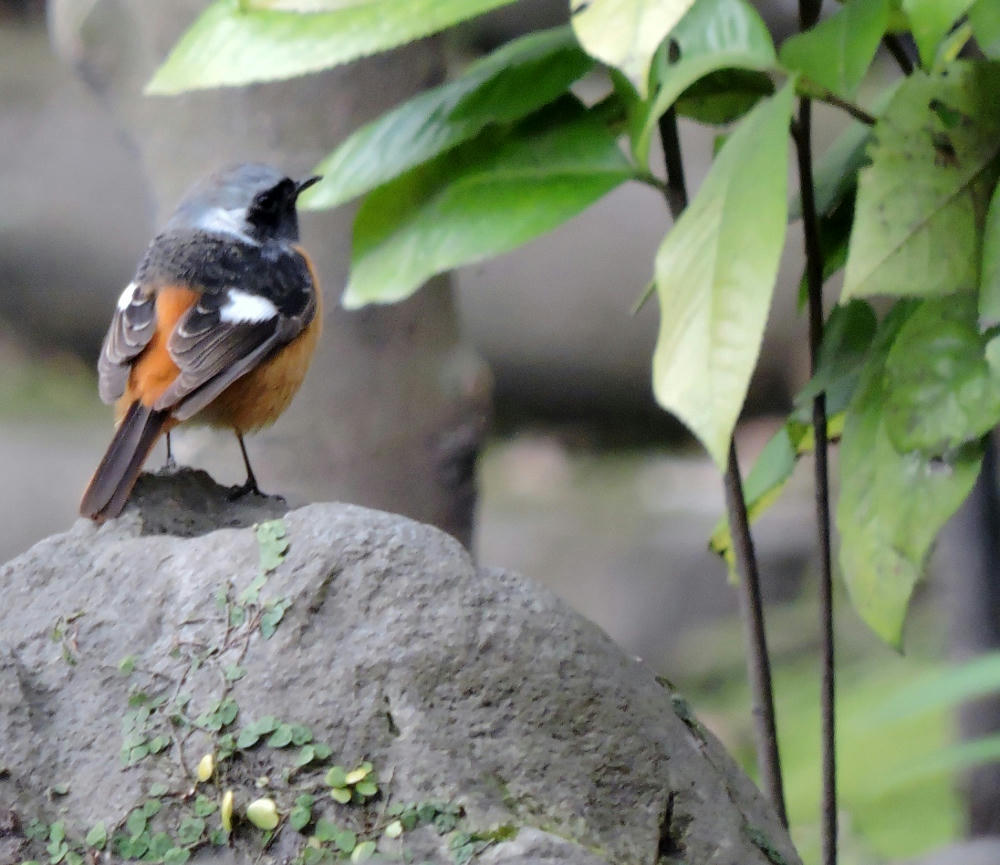 Except for the shot of his butt.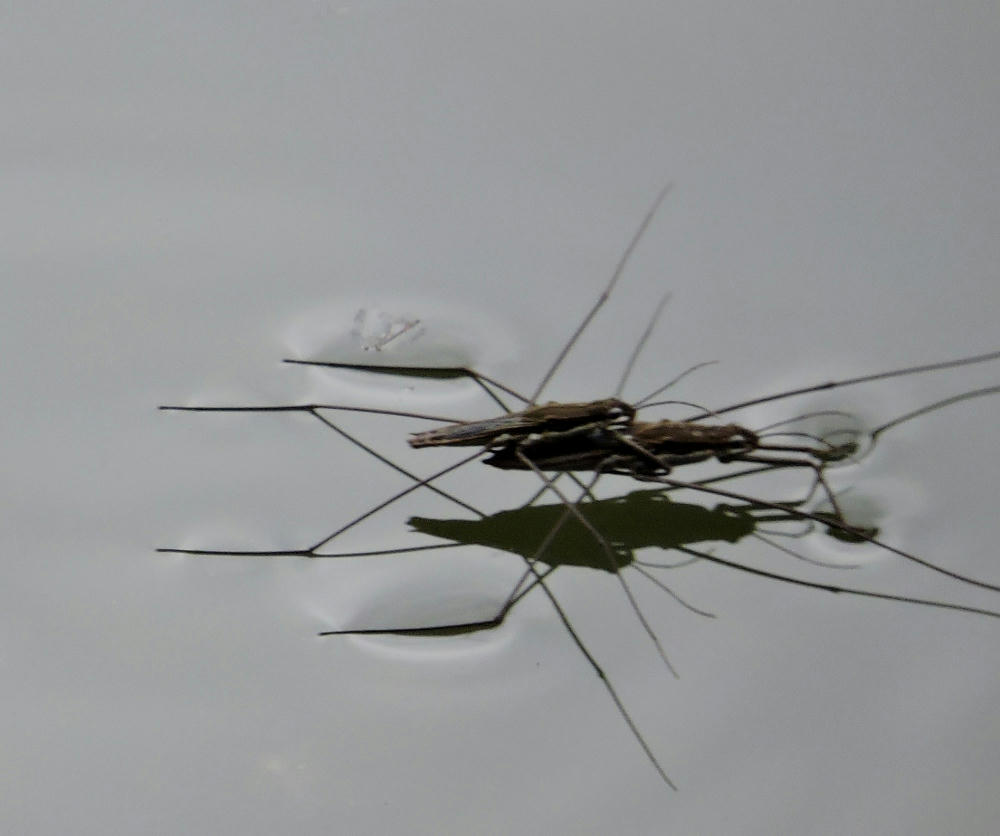 I finally gave up and prepared to head out of the park. As I was passing the little pond in the middle, I decided to try shooting water bugs. At the time, I hadn't realized that this one wasn't actually just "one bug".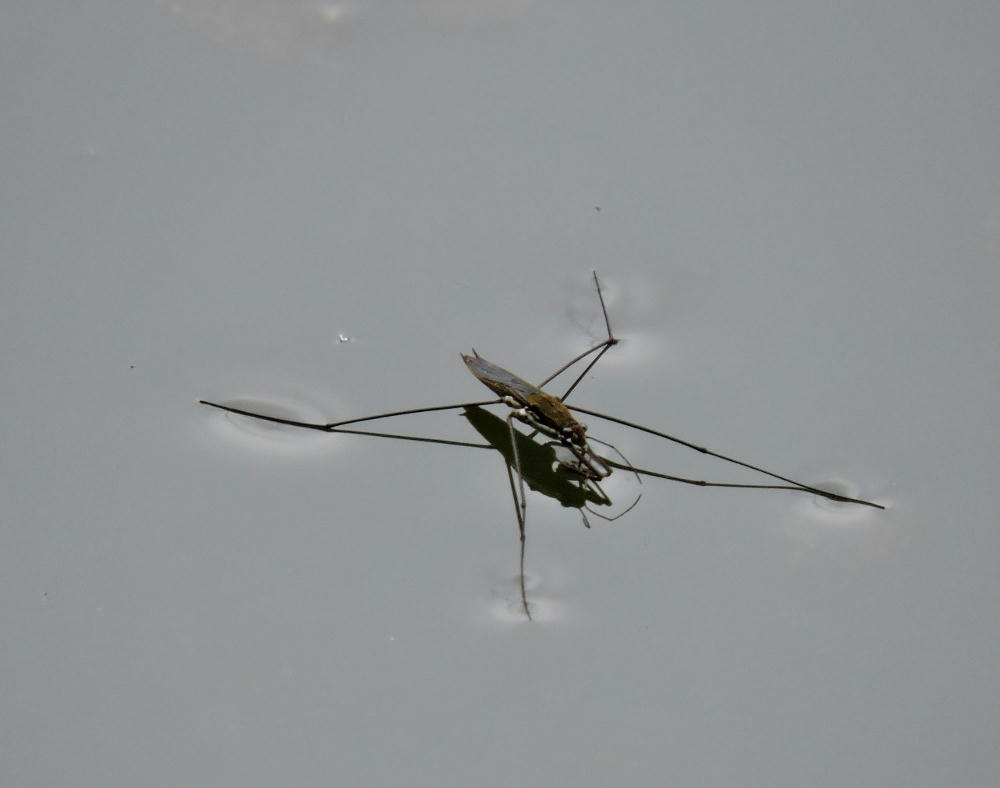 This was probably the best photo of the day.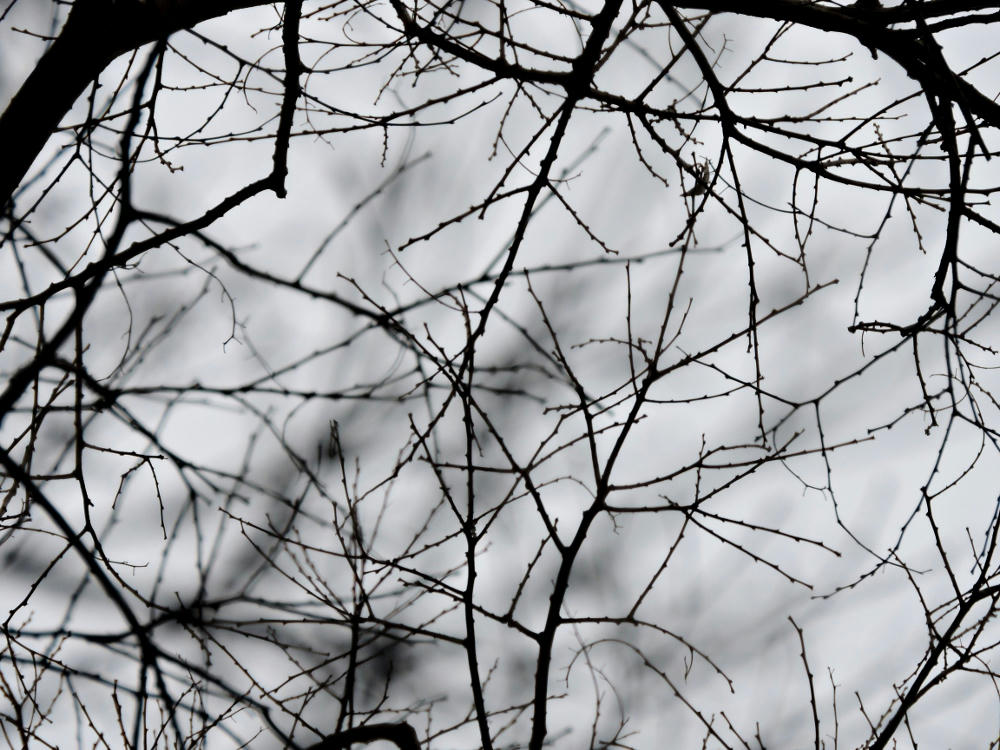 I got to the end of the park, where the tree branches are all bare. I could hear a lot of birds singing, but I couldn't see them. As I was looking up, I thought that the branches looked interesting, so I took a couple "art shots".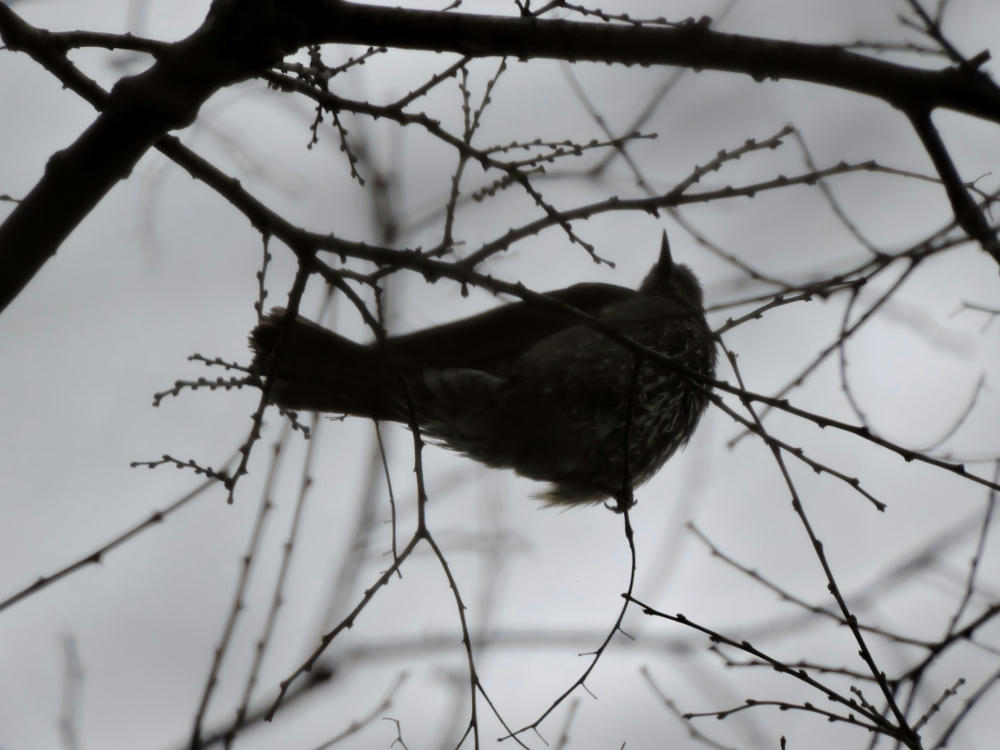 There were a few birds directly above me, but the lighting was all wrong to get any sense of color. So, I went for the silhouette effect instead.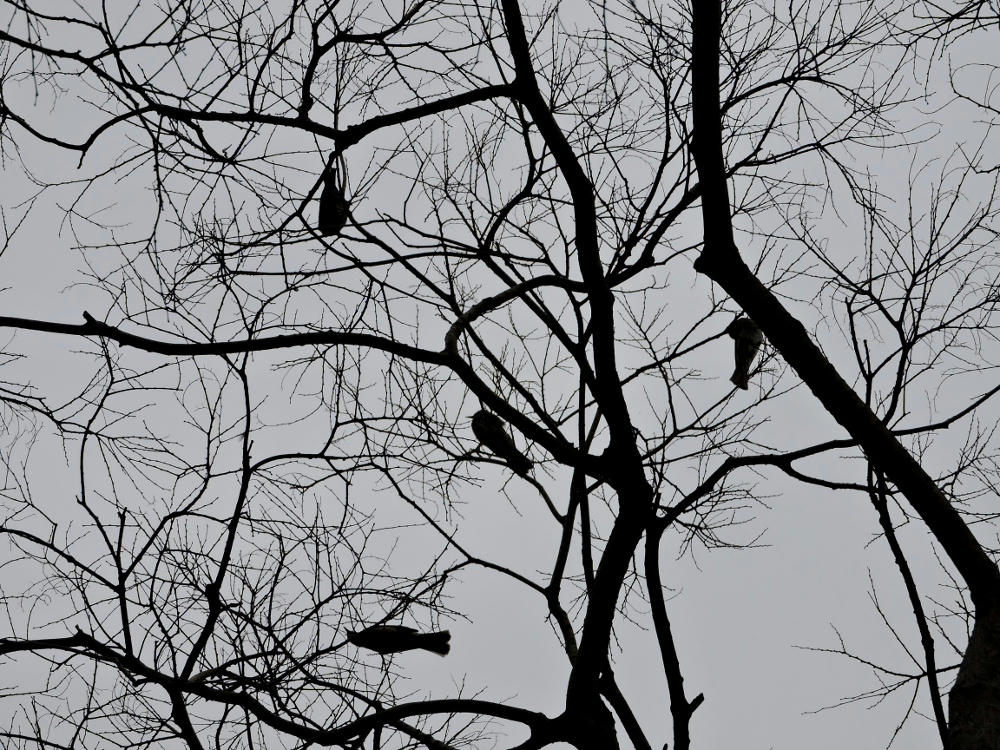 The one at the center of the shot has a kind of ruff at the back of its neck that makes me think it's a kingfisher or woodpecker or something. Wish the weather was better to bring out the plumage.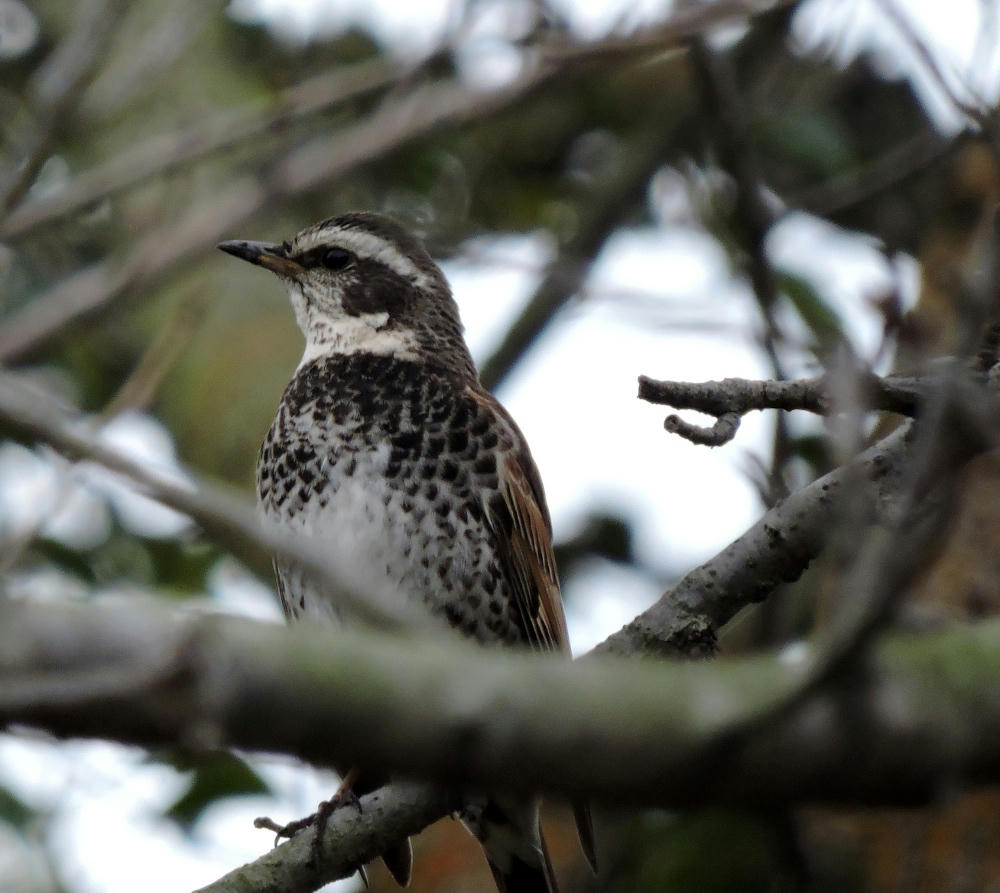 One last shot as I headed out the door.