Back when I was trying to take pictures of the first moon rise, I hiked the trail at the foot of Shiroyama, which brought me down to the north end of the hill, at the back of the Reimeikan history museum. The museum has a small park on the other side of a fence from the trail. As I approached it, I saw a small orange bird sunning itself on a rock. Before I could get to my big camera, it flew off. 4 days later, the weather was good and I had to go to the conversation school in the afternoon. I grabbed the big camera and brought it with me. After the class, I returned to Reimeikan, which is only a few blocks from the school, and stalked the park, hoping to get some photos worth posting to the blog.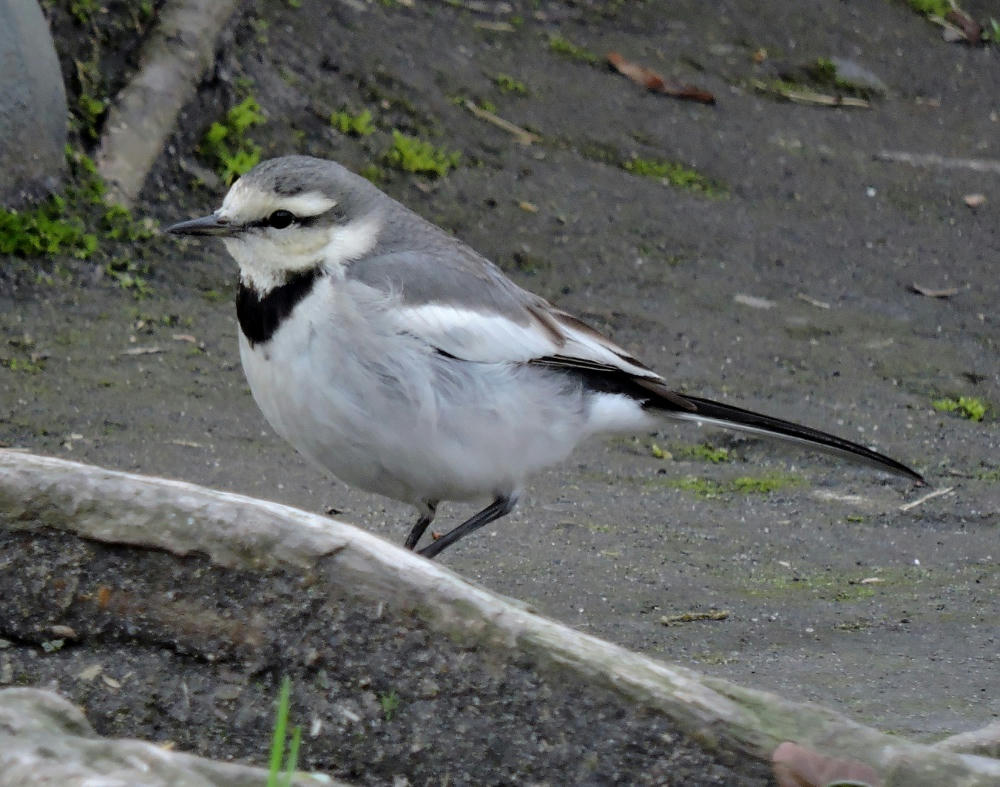 Along the way, I swung by the International Center, where I saw this guy out on the front lawn. I don't know what kind of bird he/she is, but I like watching them fly, and I've really wanted to get a good shot of one. He was really hard to frame, because he never stood in one place for more than a couple seconds.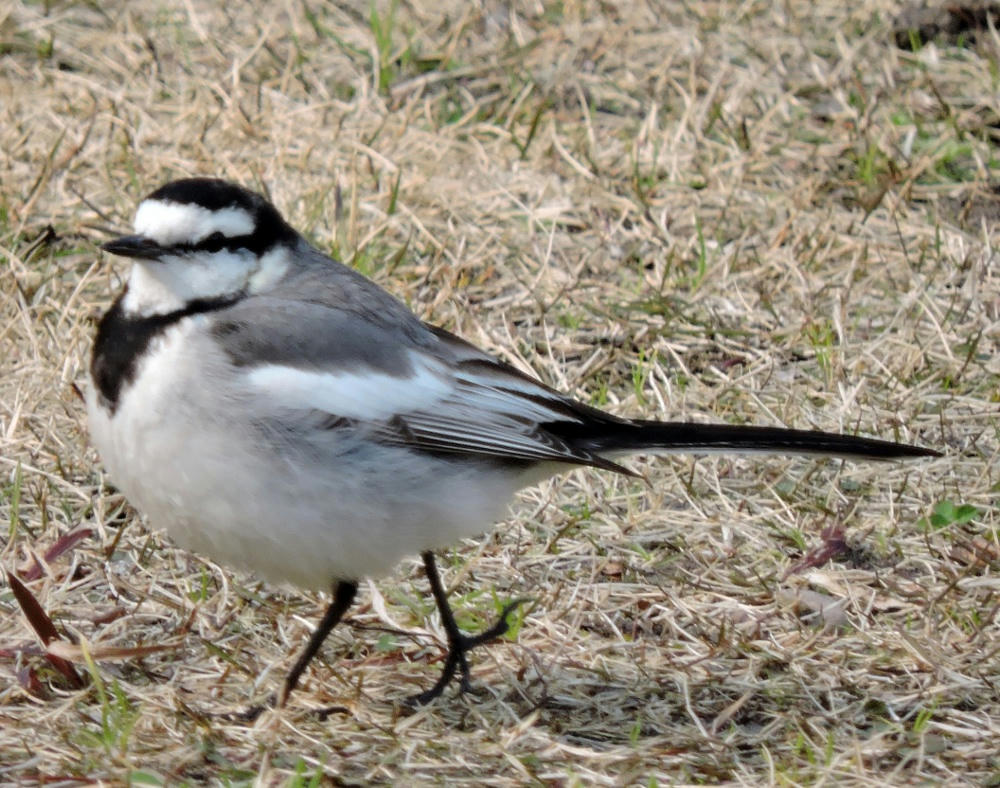 His/her partner.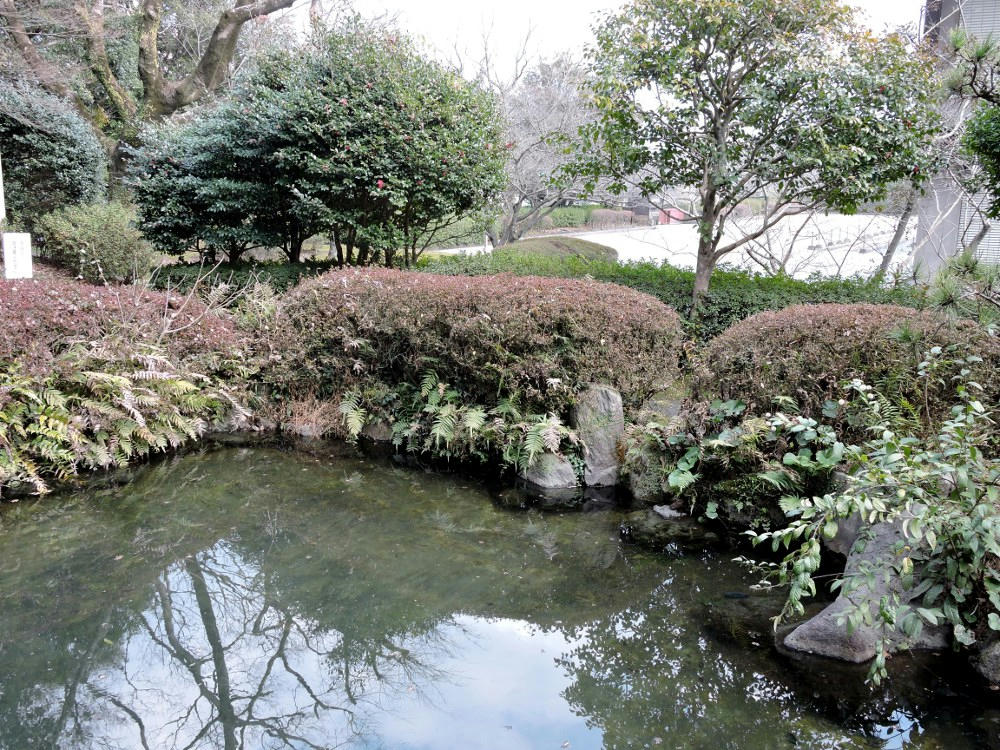 In the park. Can you spot the bird?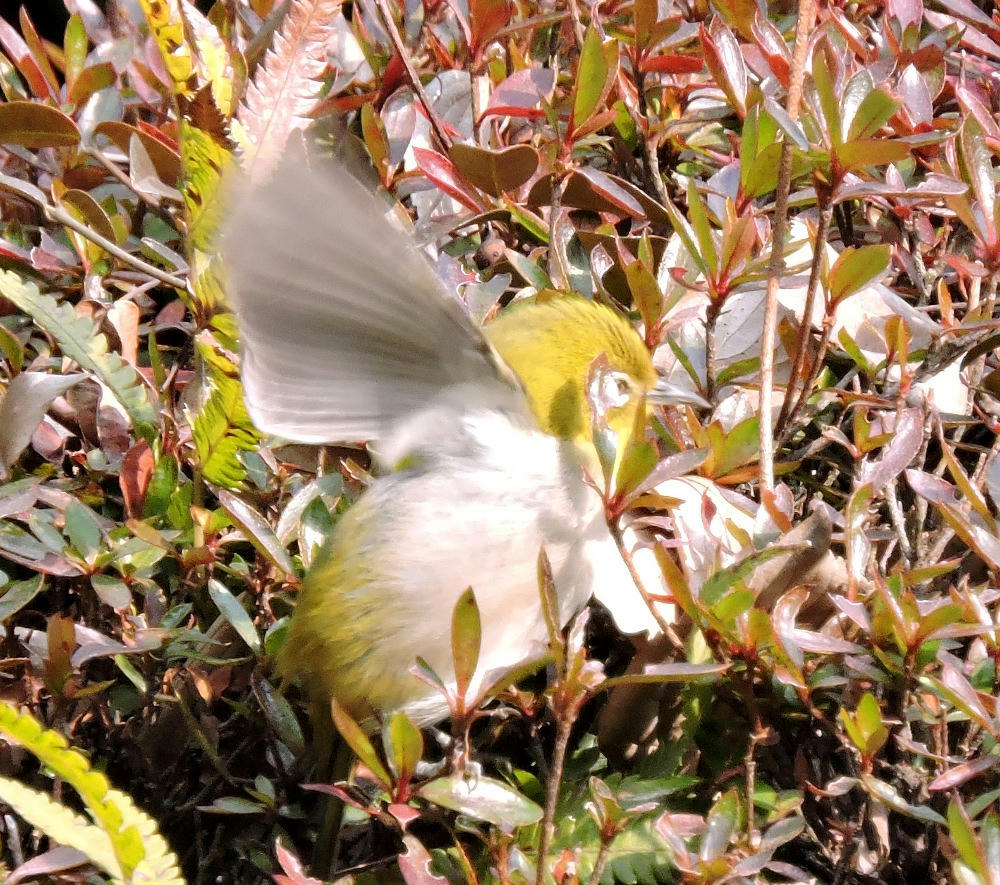 Me neither.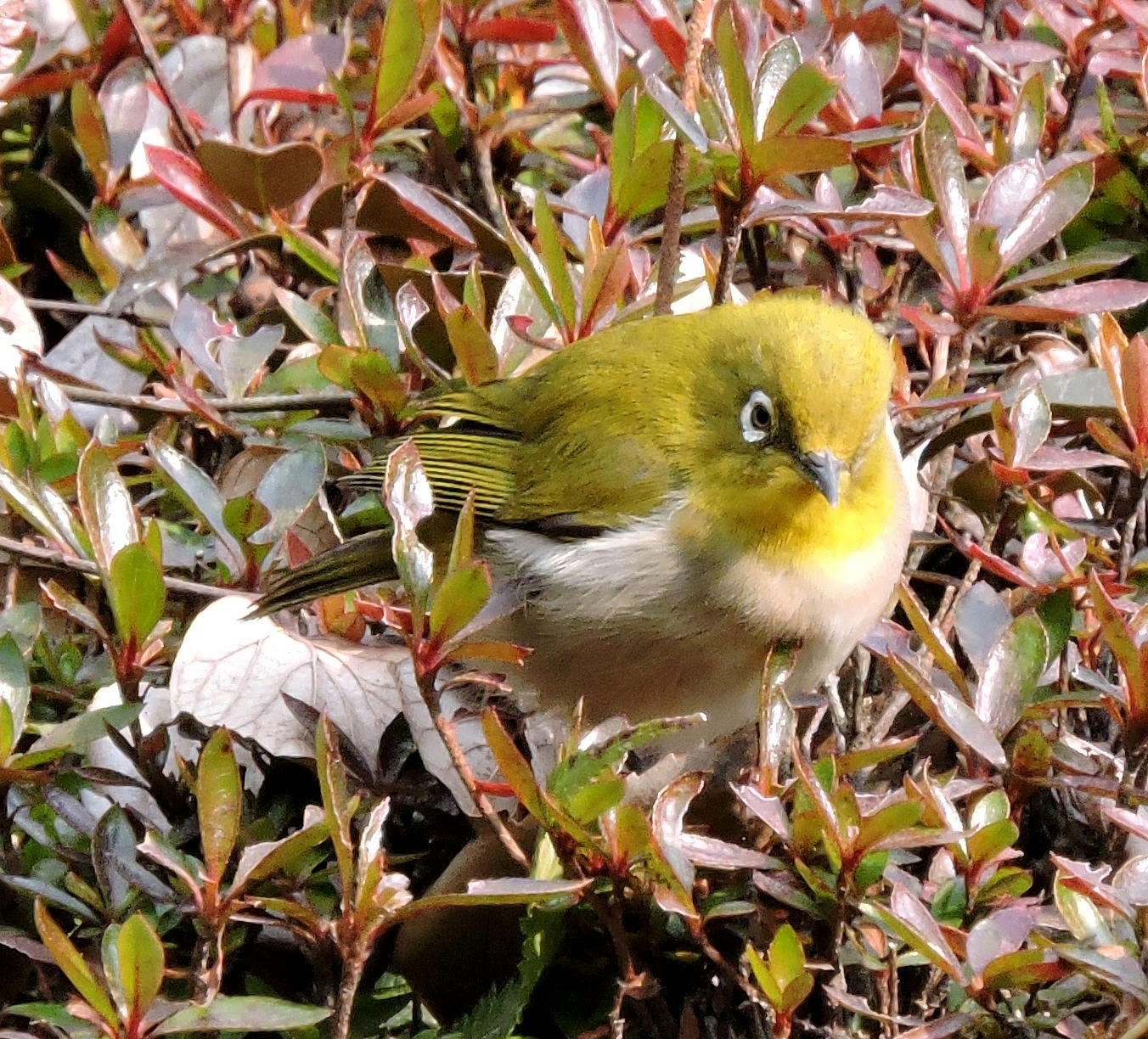 It's another mejiro.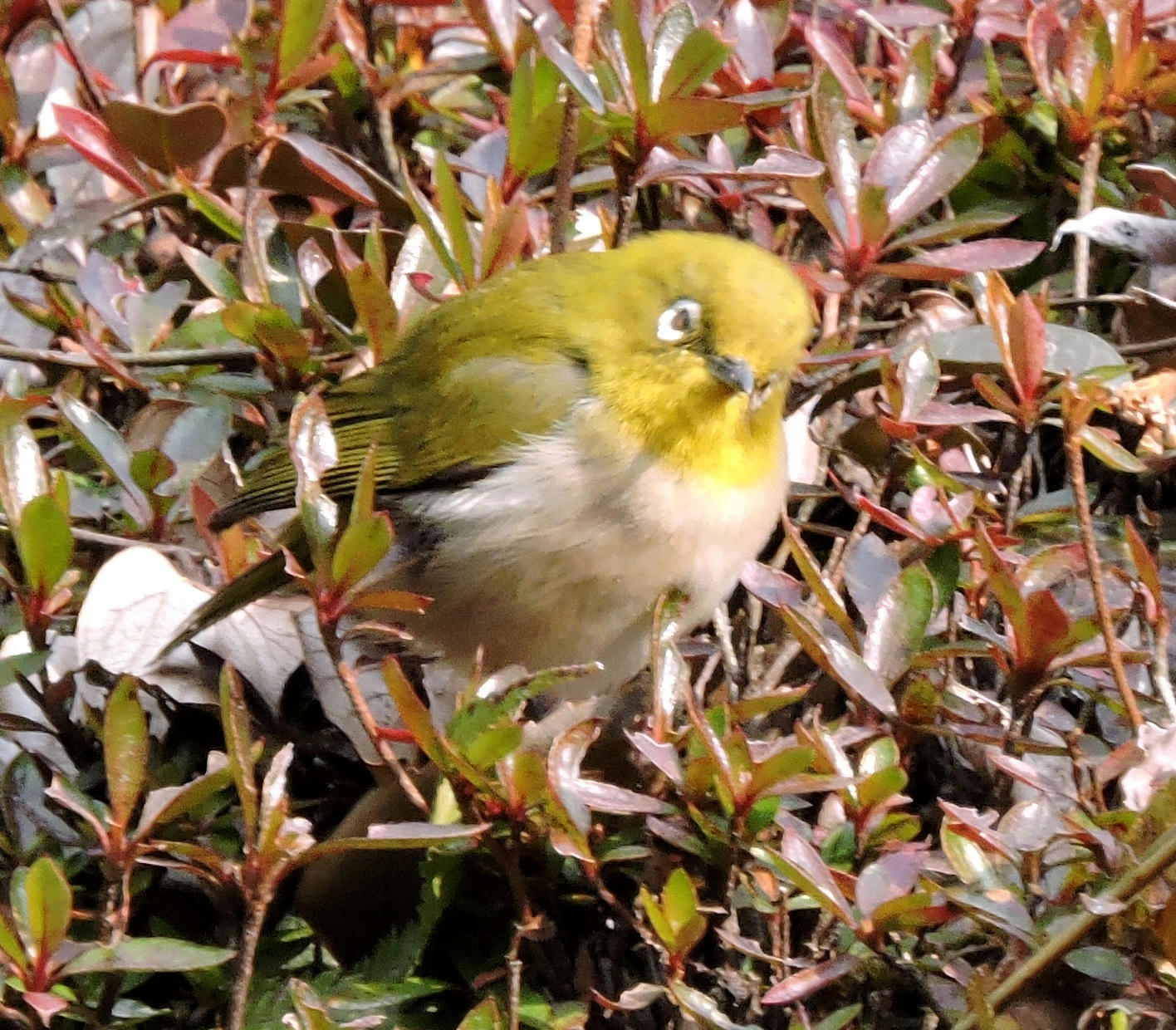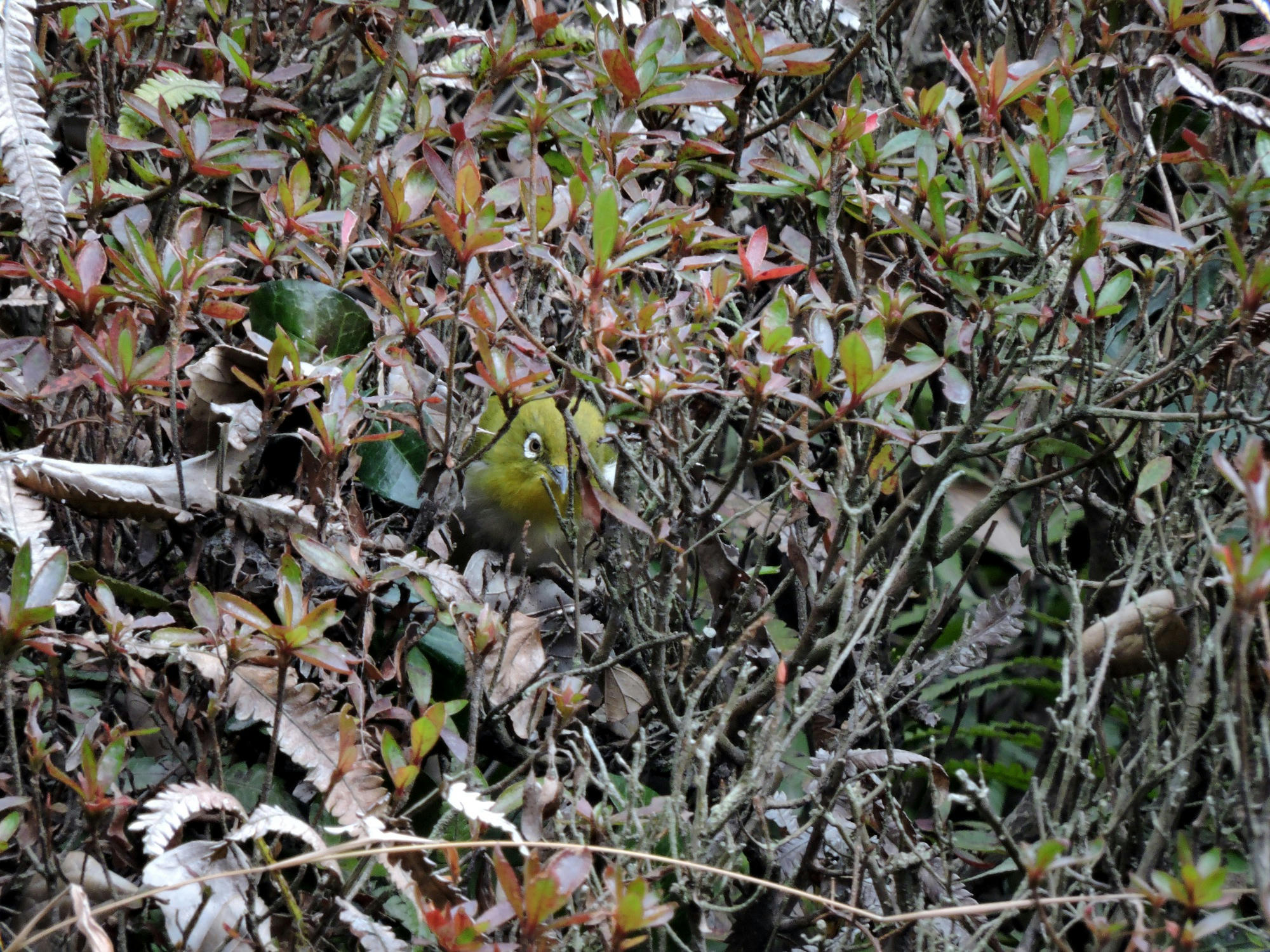 There weren't that many birds in the park, and several of them flew off before I could get a good picture of them. So, I spent a lot of time just standing in the middle of the park, slowly turning around, trying to catch signs of movement.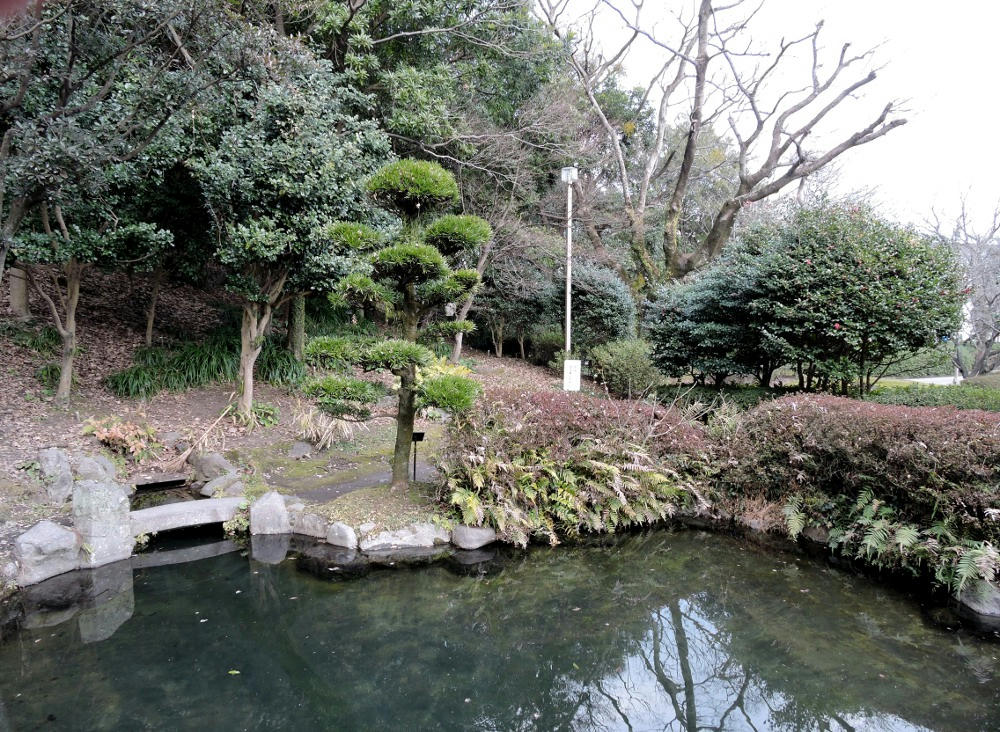 Can you spot the bird?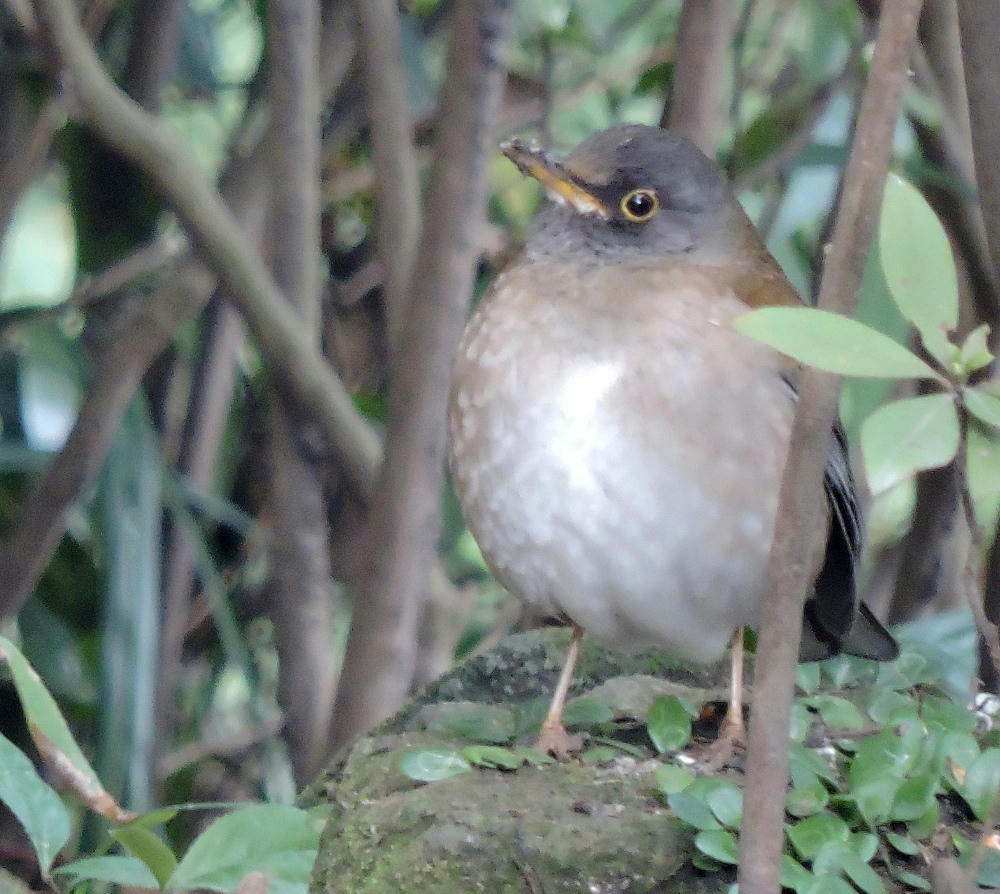 Me neither.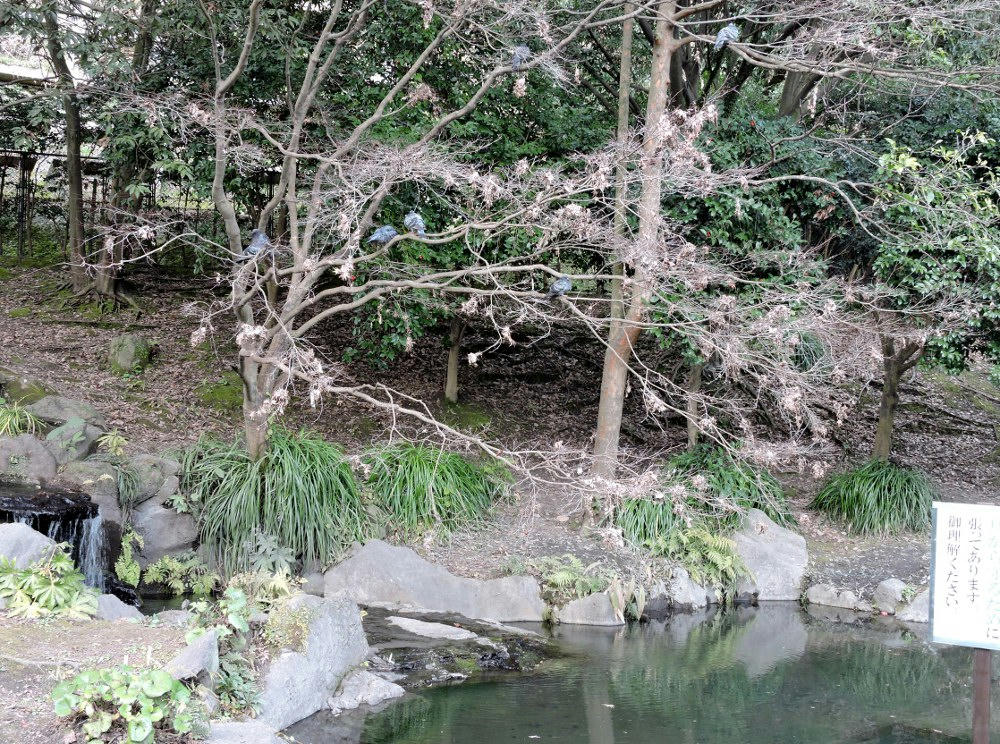 This one might be a bit easier.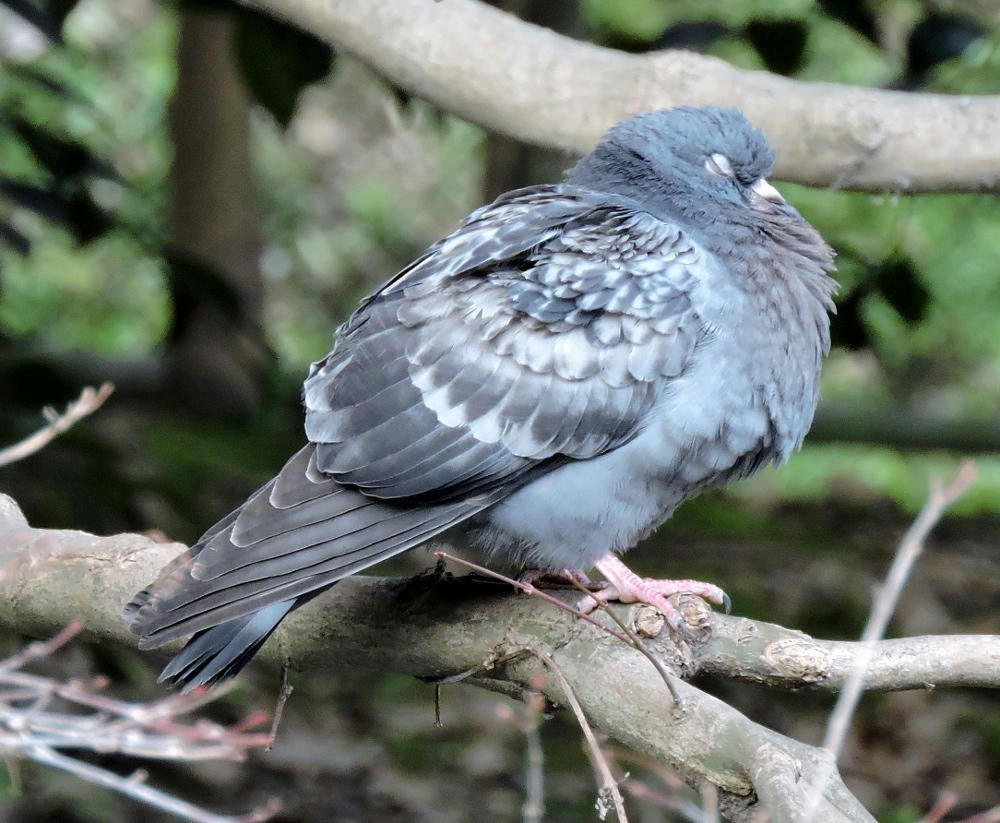 Pigeons are everywhere here, but this one kind of stands out.
I would have stayed in the park longer, but an Italian tourist visiting Kagoshima for a few days walked up to me and started to talk, so I ended up acting as a tour guide for the next hour. So, I'll just have to wait for the next good weather day, and try again. I'll get you yet, little orange bird!