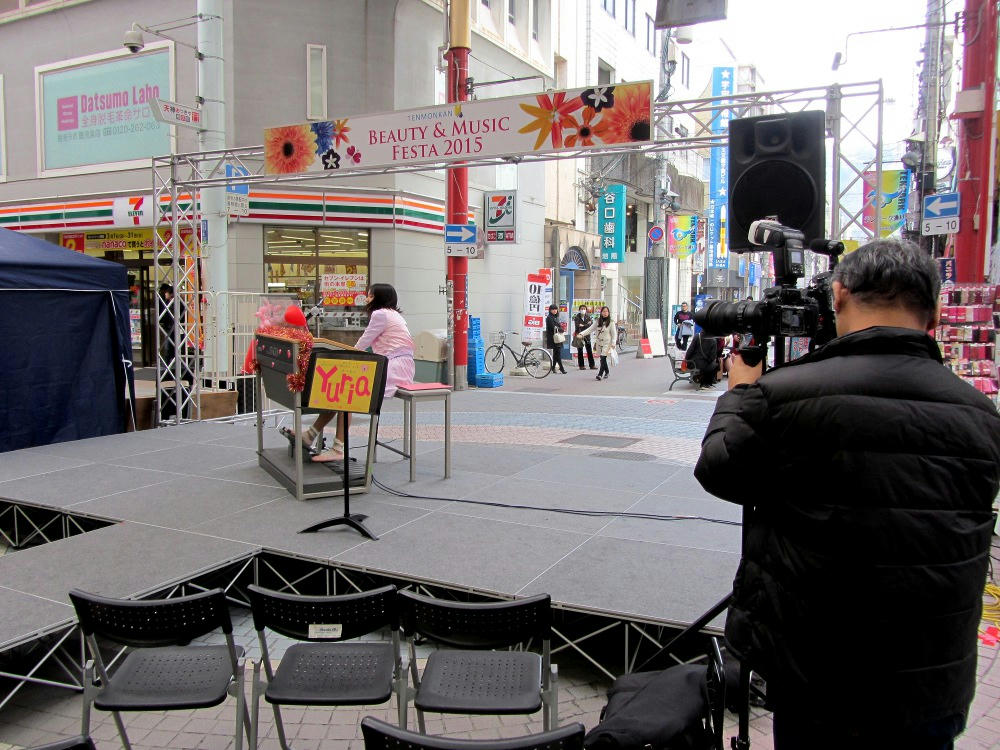 On March 15th, there was a Beauty and Music Fest in Tenmonkan in the walkways near the 7-11. For the most part, shops in the area were doing a sidewalk sale, but it included health and beauty care products, health foods, and a runway for a Spring fashion show.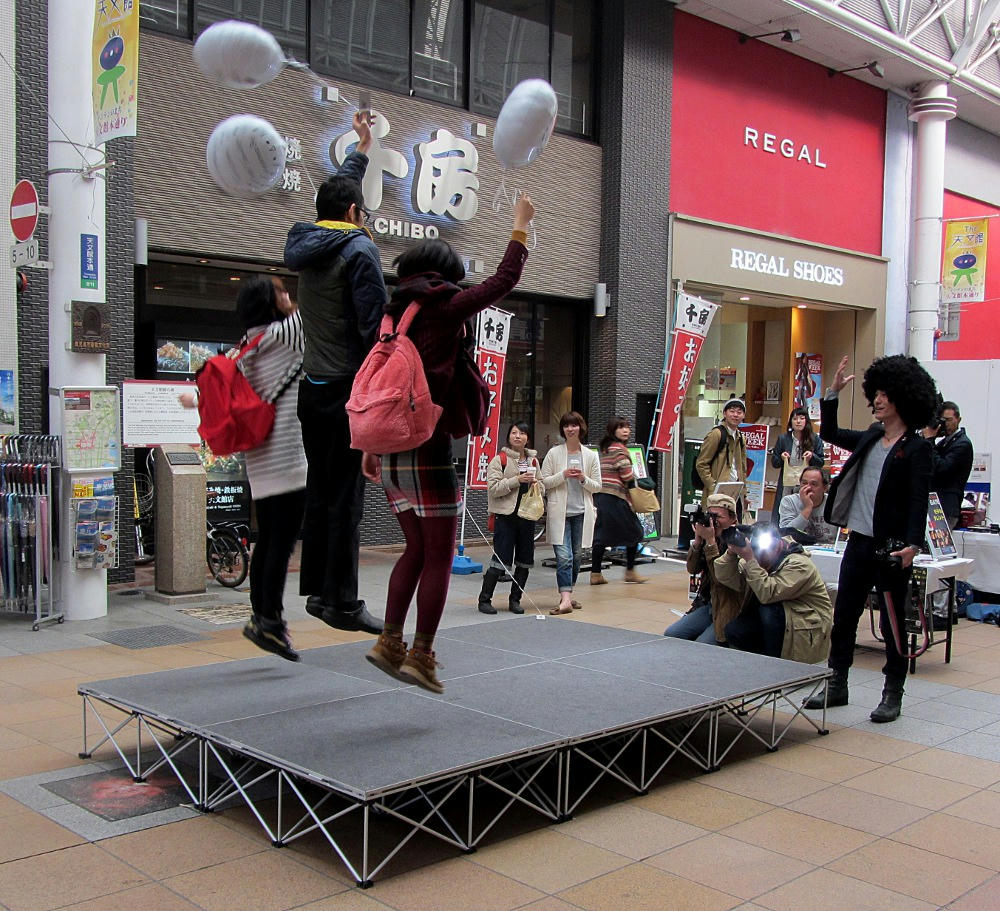 One fashion photography studio had set up a space where they offered a free photo session to anyone that wanted their pictures taken. Normally, this was a 500 yen service at events like this. The coordinator told the three visitors to hold the balloons over their heads and then jump. I got lucky and the photo came out without a lot of motion blur.
There were a few stage acts between the fashion model presentations, but the only one that I had any interest in watching (or opportunity) was Yuria. I've mentioned her before - she works as a demonstrator for the Yamaha Electone keyboard synth at a nearby music store. She's good, and I like her energy level. The first song was a Disney medley. I'm not sure what the second was, if it's hip hop, jazz or something else. The third was the theme song for the
Space Battleship Yamato
TV anime. She did at least one other song where she sang, but by that point my camera battery was running down. So far, each of the sets she's done that I've seen have all been the same, so next time I'll try recording only the later songs.
Direct Youtube link