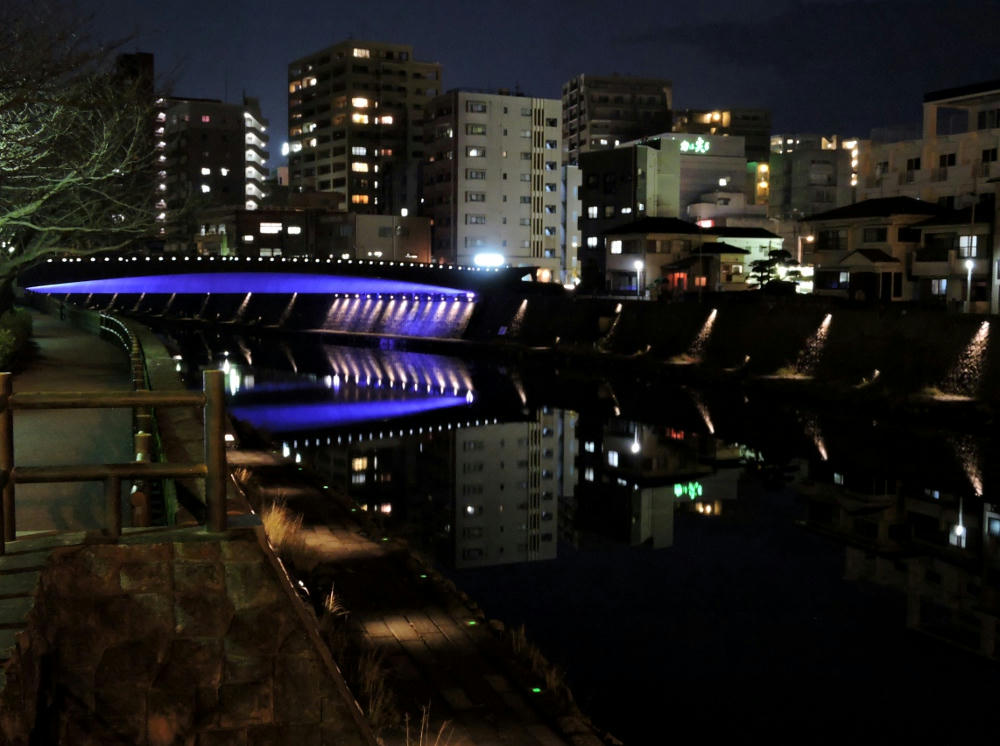 Every so often, the night sky clears up when the moon is up. More rarely, the moon is a bare sliver, making me think that I might be able to get a good photo of it. Recently, in the one or two cases where I've been able to get my big camera before the moon disappears behind the clouds, my results have been poor. But, I remain optimistic. So, when the last opportunity presented itself, I grabbed the Coolpix and the tripod and ran down to the Kotsuki river. I took about 20 shots whenever the clouds permitted, but I kept getting tripod jitter and had to trash them. But, I figured that since I was there, I'd at least try getting artsy with light from the Tram Street Bridge reflecting in the river. The bridge I was at has a bronze statue of a seated girl, and I tried taking a few pictures of that, too.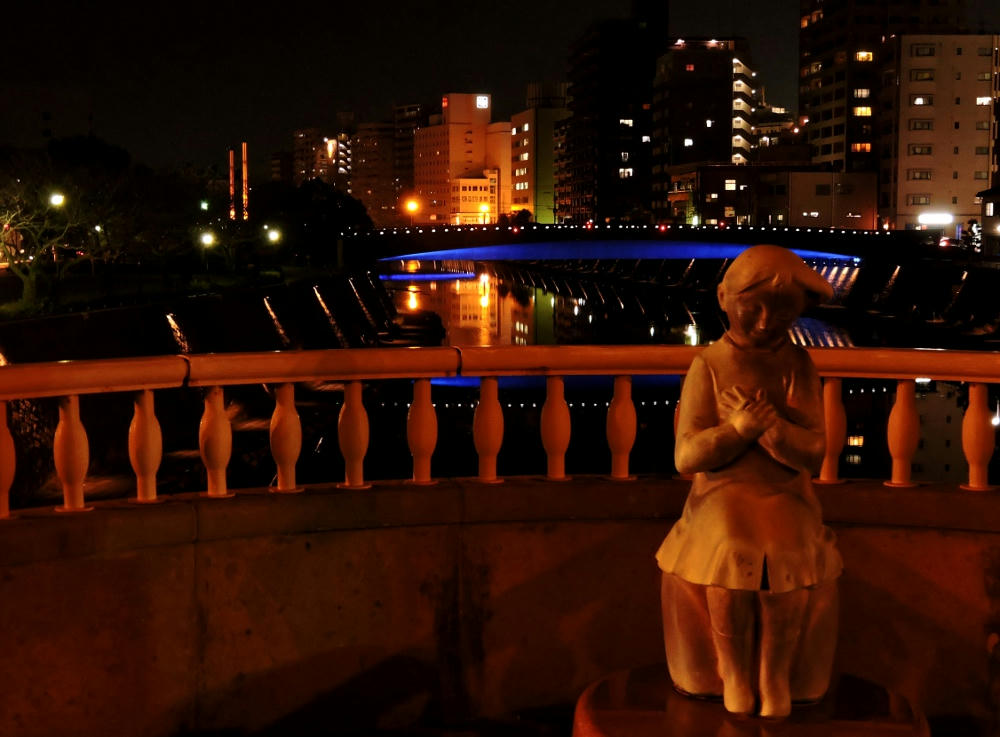 These at least turned out better than the ones of the moon.
But, I remain optimistic...