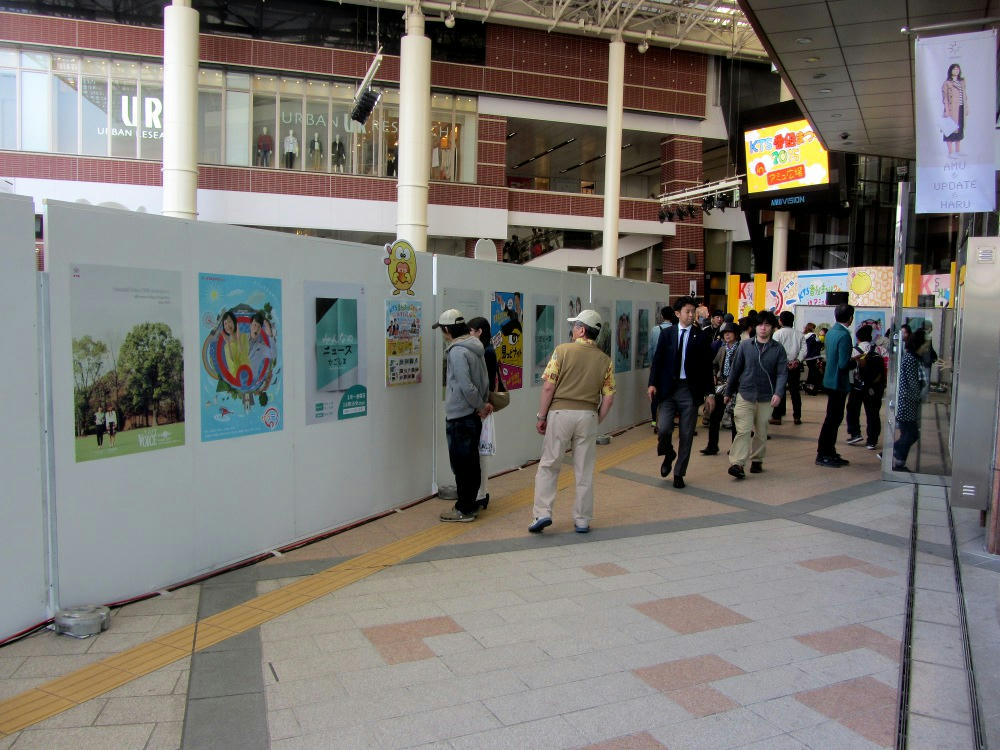 On Saturday, KTS TV hosted a short event in front of Amu Plaza to advertise their new Spring season program line-up.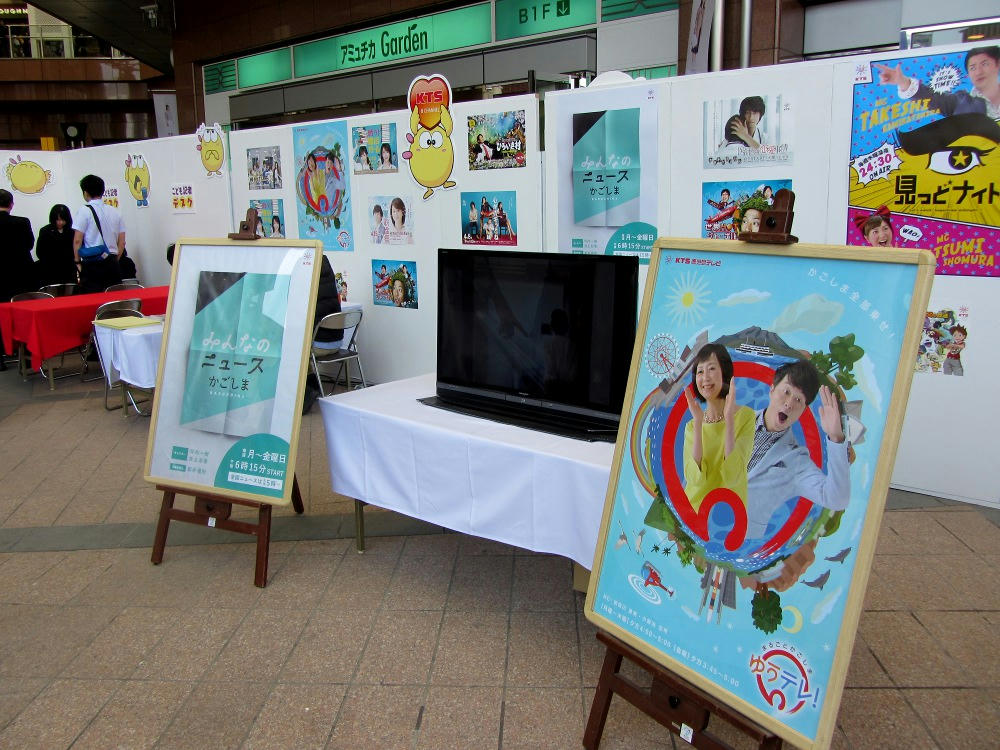 Most of the booths were for specific shows, but a couple sold food, and one was an attempt by the Kagoshima soccer team to attract more fans. For the most part, the visitors ignored all of that and just stood around to look at the local celebrities that came out on stage.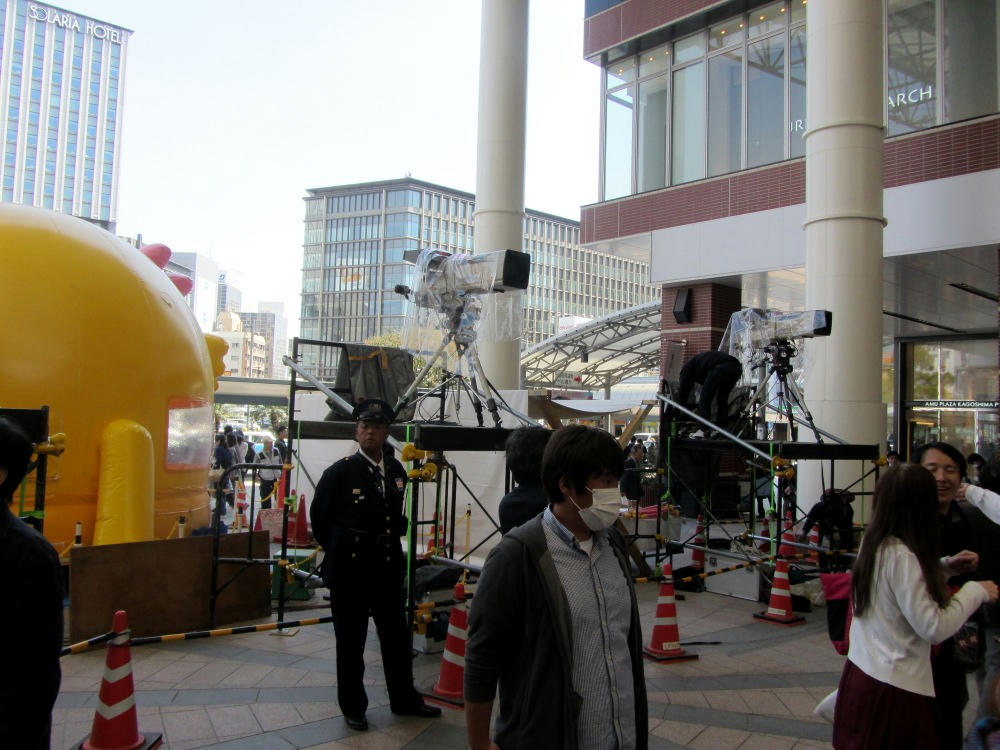 TV cameras were set up for live-streaming the event, but were left unmanned during the long breaks between stage performances. I was surprised, though, at how many security people they had.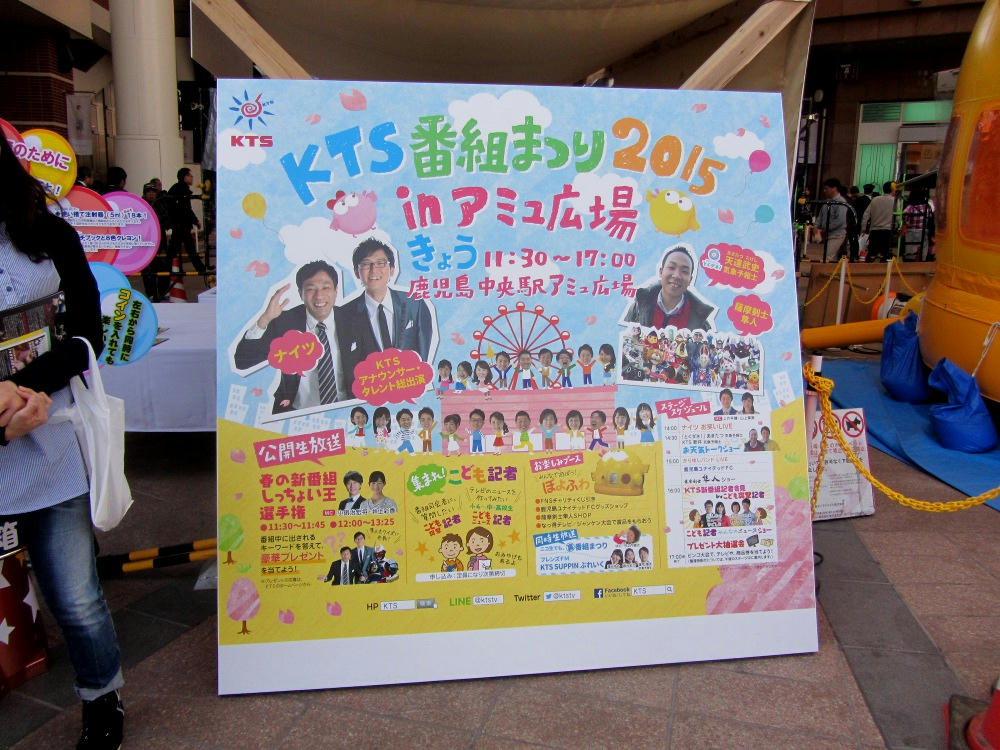 Sign board showing the stage schedule. Most of the performances were just interviews with local personalities. No dance groups or musicians this time.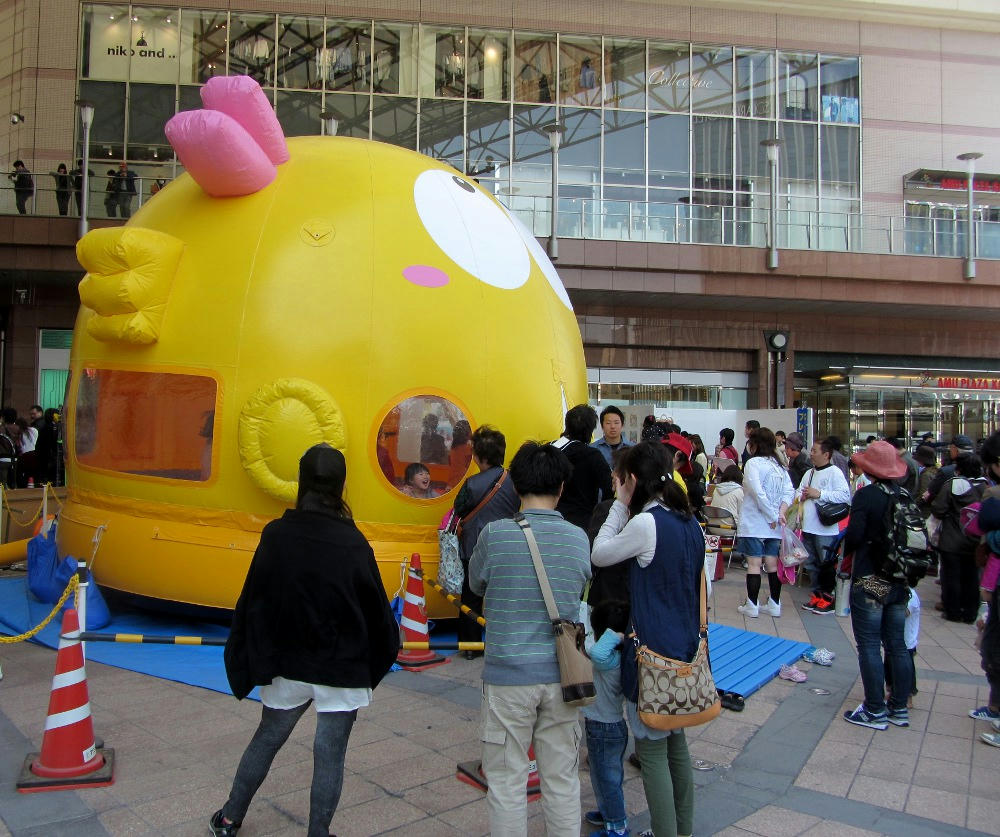 The KTS stupid-bird logo bounce room for kids was back and fairly popular.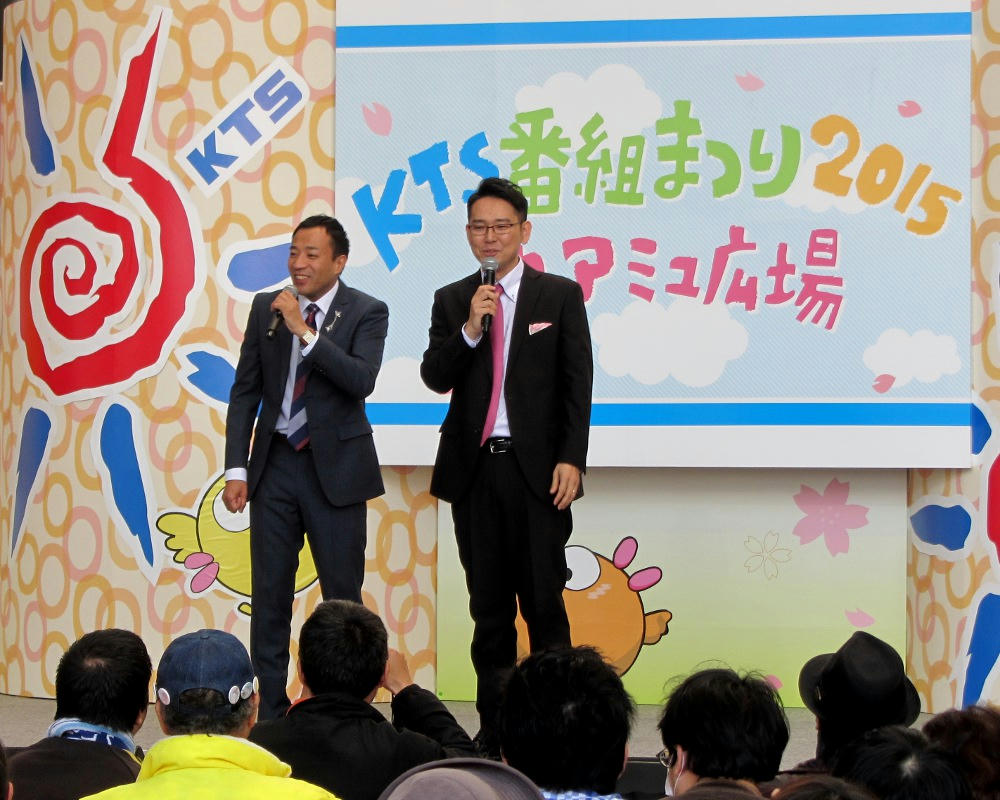 One of the stage events, featuring two guys I don't know. The schedule indicated that they were from a late-night weather show, but what little I watched had them cracking jokes to the audience. The performance was well-attended, with the audience space being packed when I tried to leave.