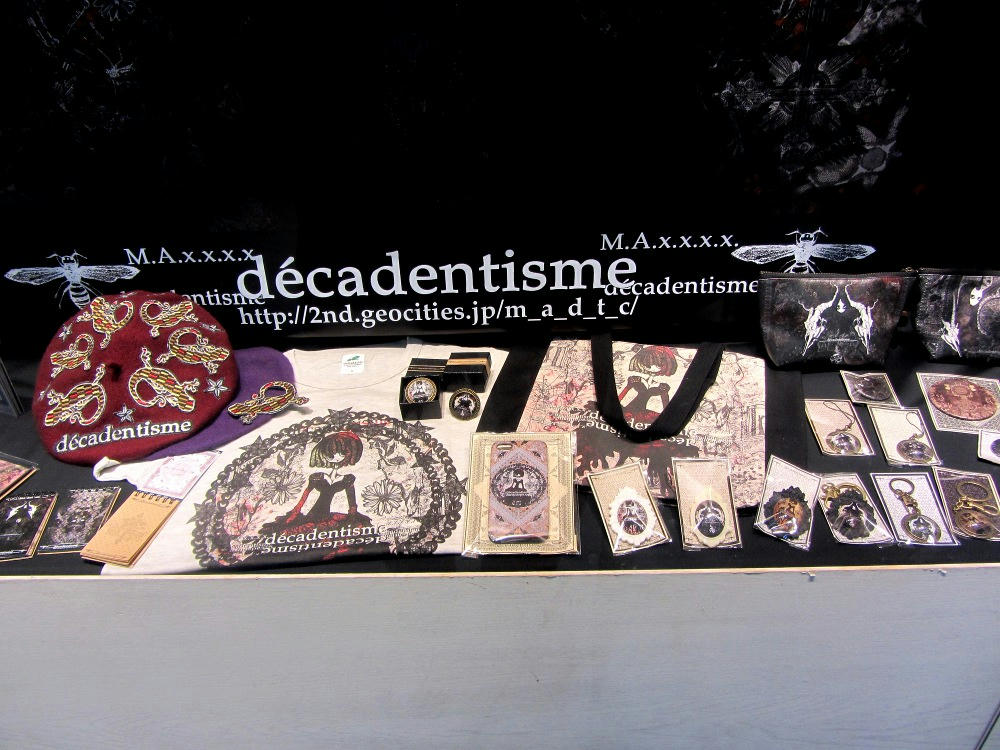 The main Kagoshima train station has a kind of strange layout. The tracks run through it at ground level north-south, which is also where the boarding platforms are. On the east side of the tracks is the Amu Plaza department store, while on the left side is Bic Camera and a bunch of restaurants and other shops. The main ticket machines and entrance gates are on the second floor, directly over the platforms. This means that if you want to get from the east side to the west, you either have to get up to the second floor and go past the gates, or take an underground tunnel that runs under the tracks.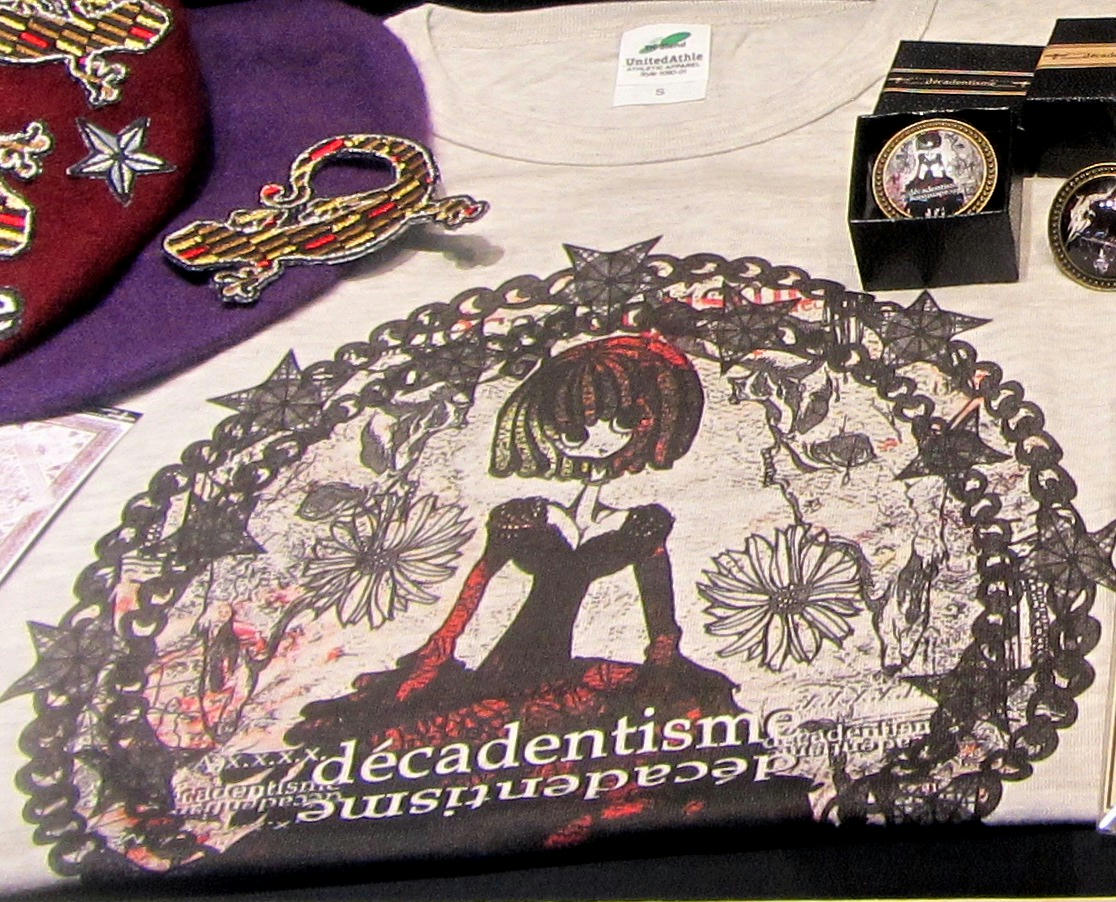 There are several sets of display cases lining the tunnel walls and these change occasionally to either feature posters for movies playing in the theater up on the 5th floor of Amu Plaza, or for fashion shows or other stuff. This time, two of the displays were for
decadentisme
, a goth products line featured in one of the smaller shops in Amu. I always find Goth art interesting, so I wanted to grab photos of the displays.