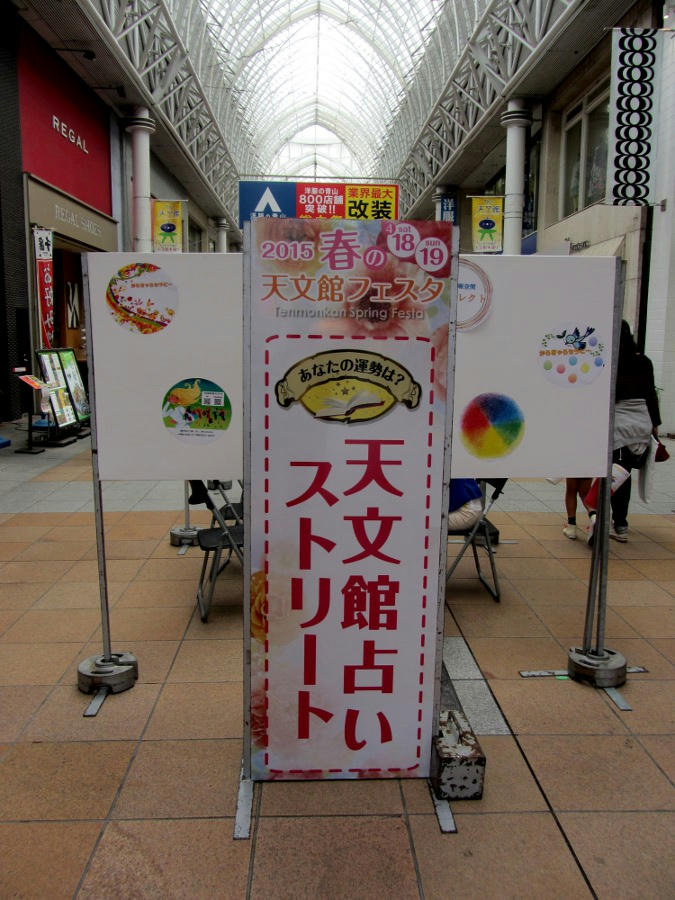 Last Saturday, Tenmonkan hosted a "Fortune Reading Street". There were about 6-8 booths with a variety of different kinds of fortune readers, including the traditional palm readers and tarot cards.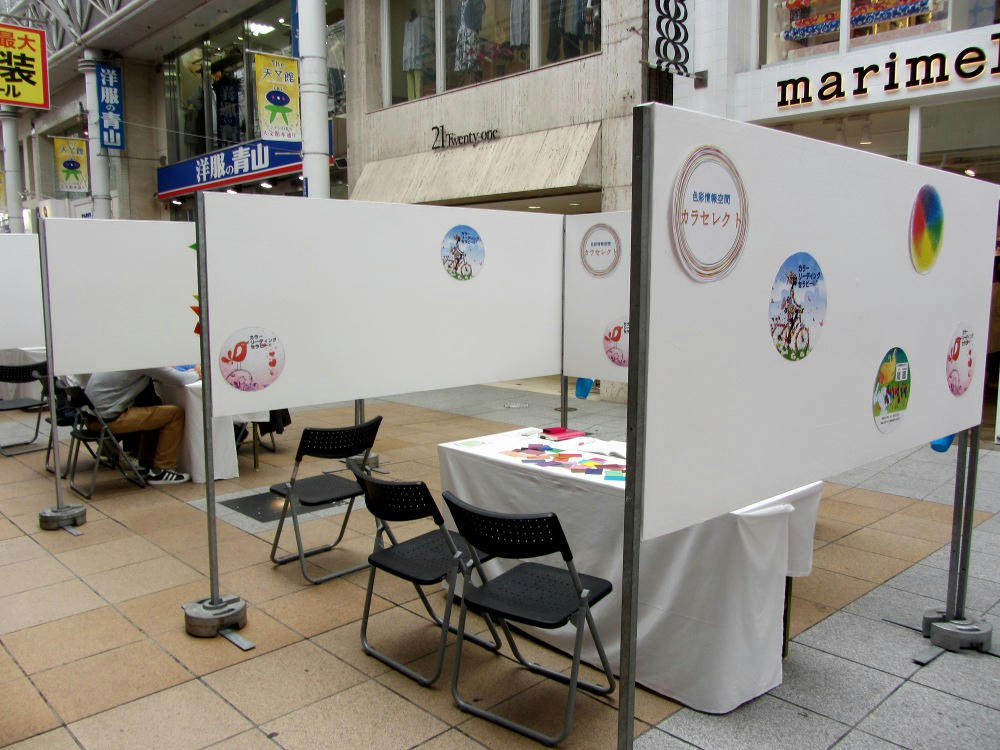 Here we have a "color reader". The color sheets you pick will reveal all. (I did find it amusing that the sign in English on the back of the booth said "color leading".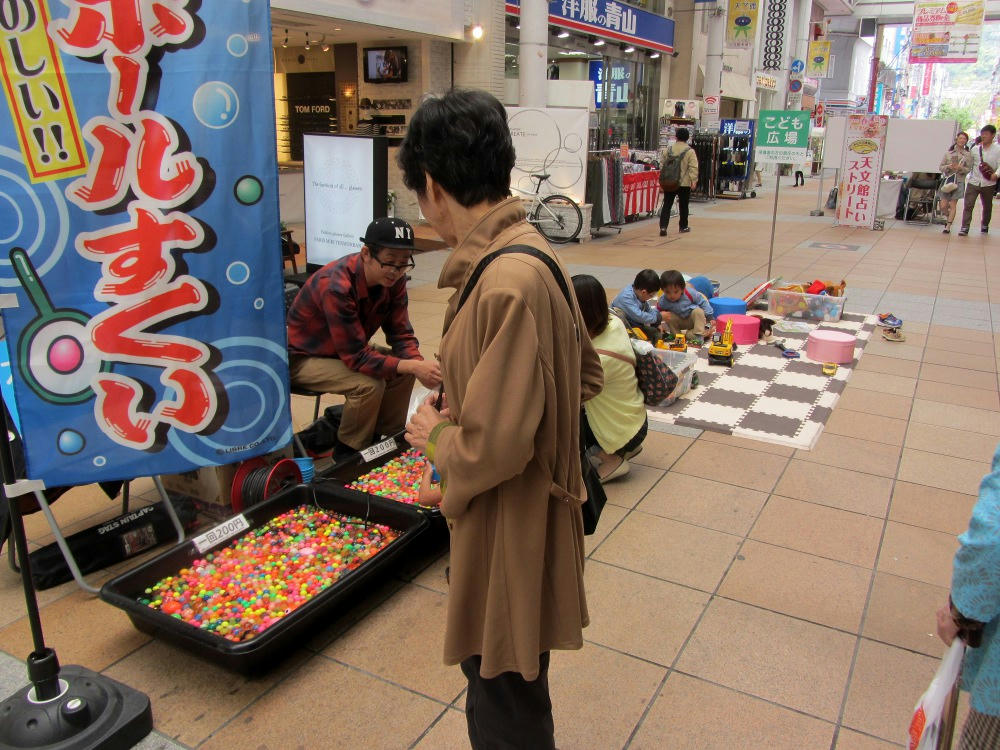 And there was a small play space for the kiddies while the adults threw their money away. The palm readers that normally set their little tables up along the walkway were not happy at having this new competition. It's not something they foresaw coming.