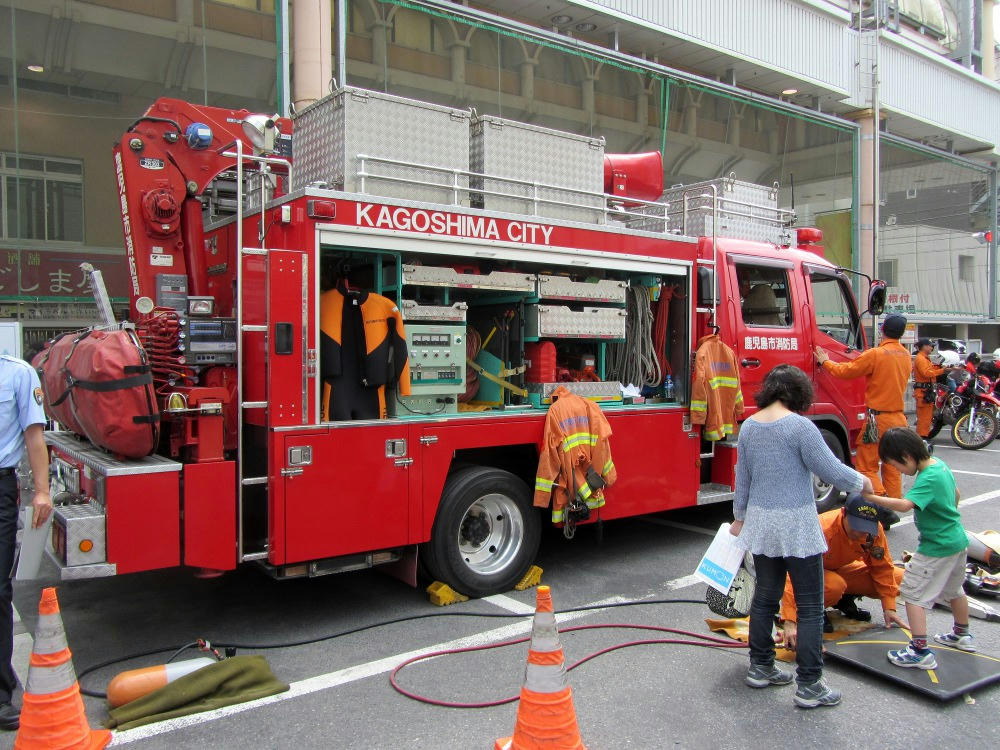 As mentioned in the entry for the
KYT Days Work Fair
, the Kagoshima Fire Department had a couple trucks out for kids to play on.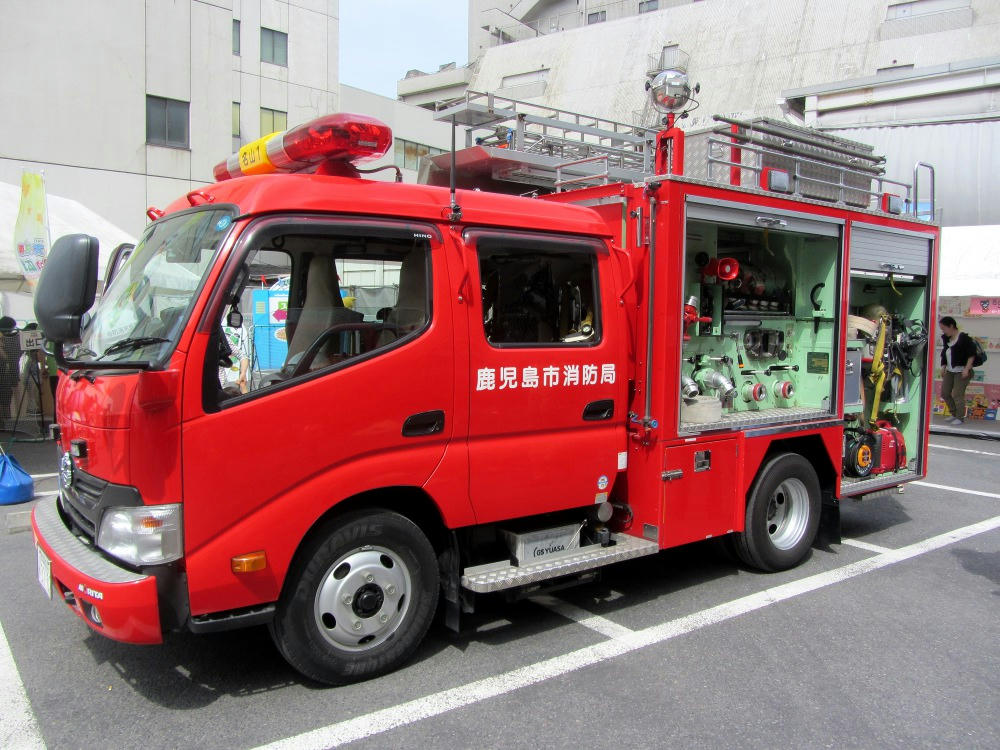 This little baby is a real fire truck, and is used for spraying fires with hoses.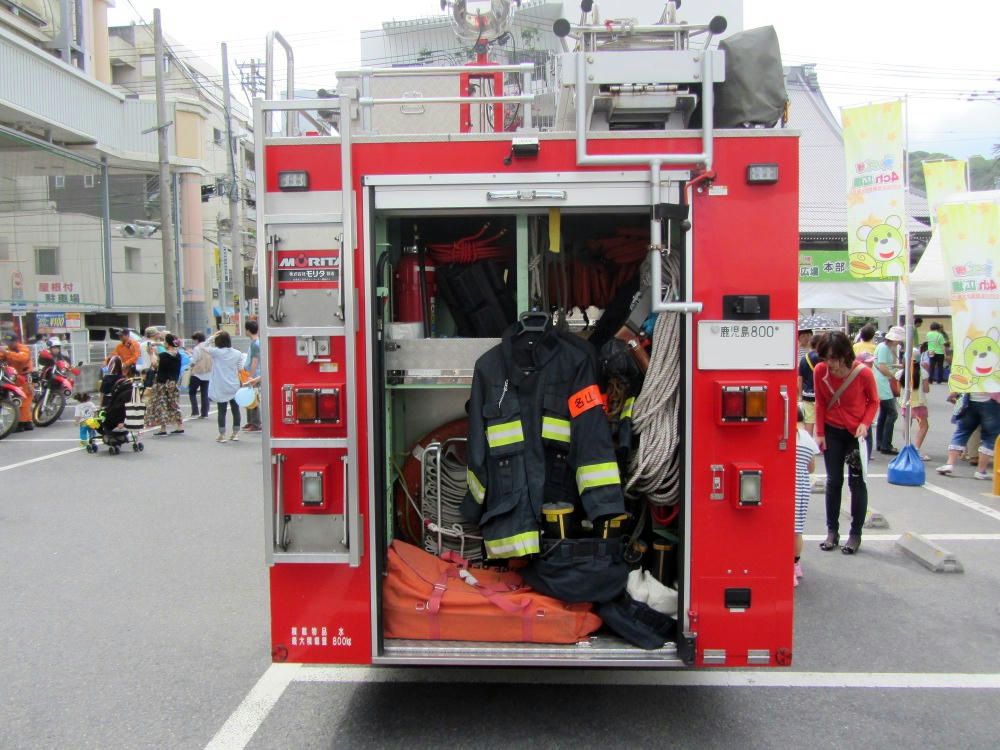 It's very compact, and every inch of space is used for something.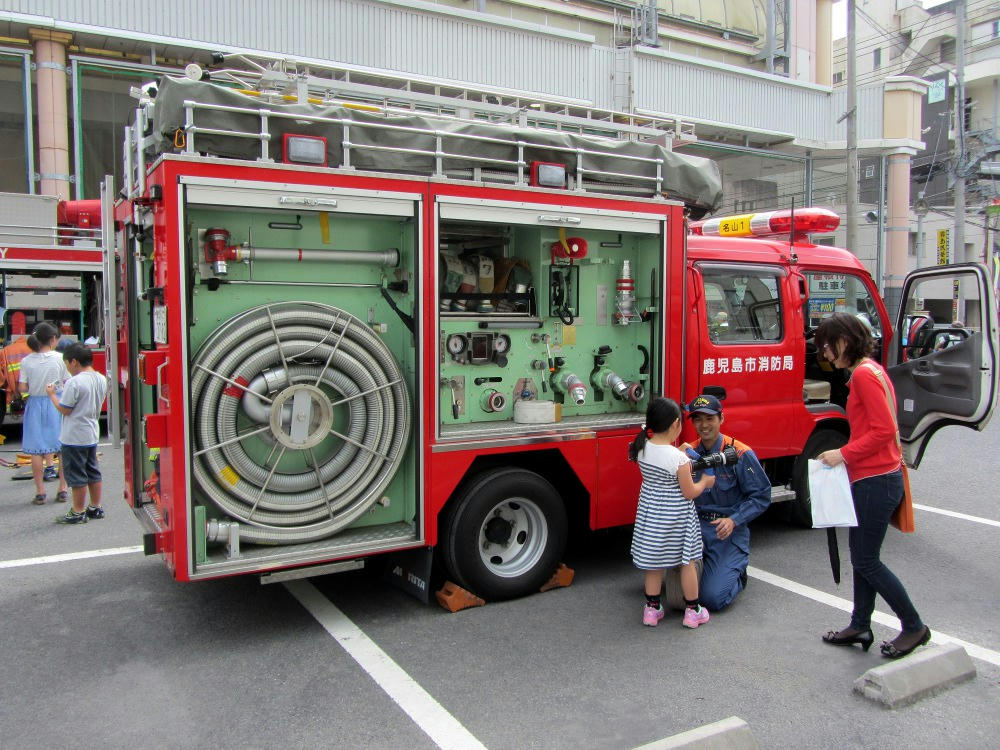 The girl is preparing to be part of the next generation of fire fighters.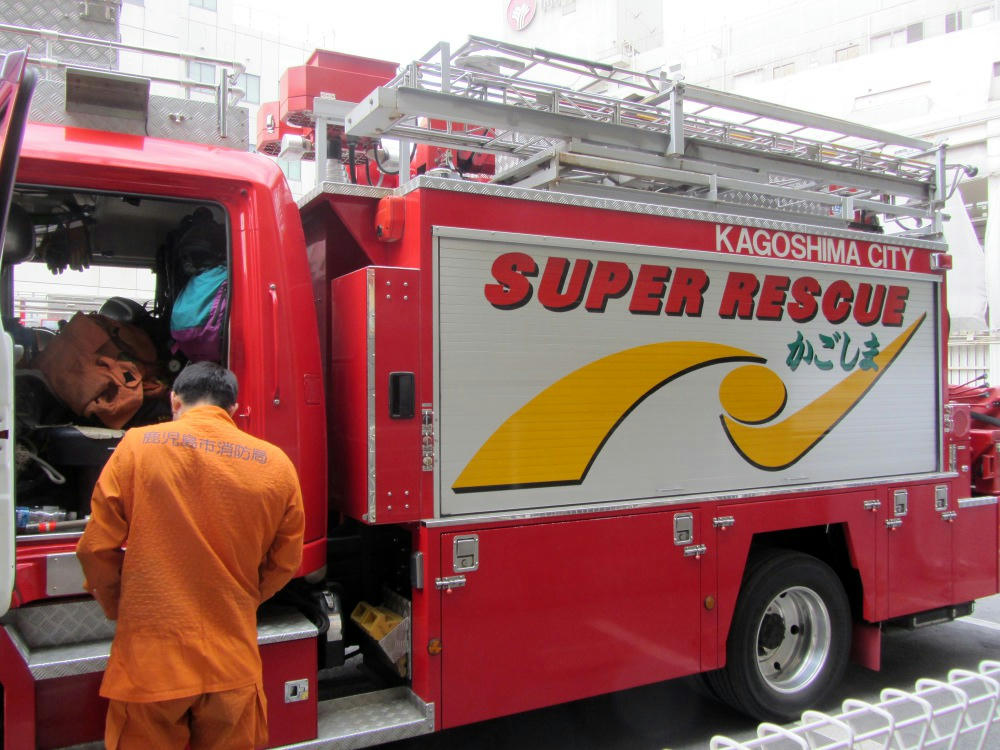 The larger truck is a "rescue unit", making it more of a hook and ladder type. You can see the other side in the first photo at the top of the blog. Note that it doesn't carry any hoses.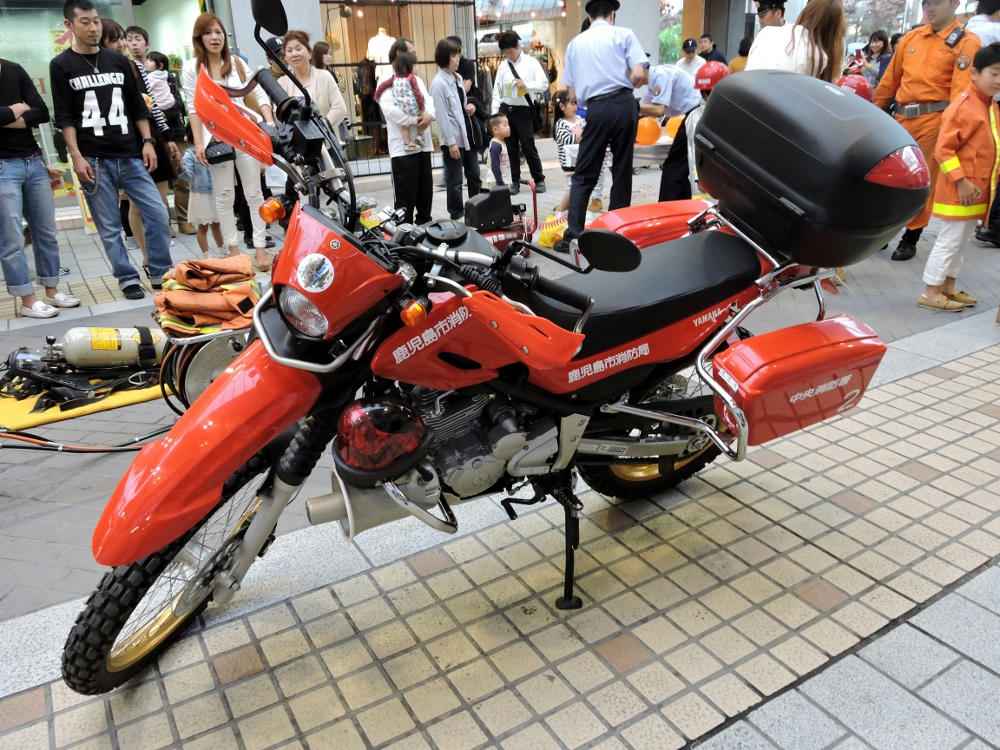 The fire department also has a pair of dirt bikes for racing up the shoulders of the expressways when they are too congested for the regular trucks to get to a scene. The riders can then radio to HQ to give a status report for the station to decide how to react responsively.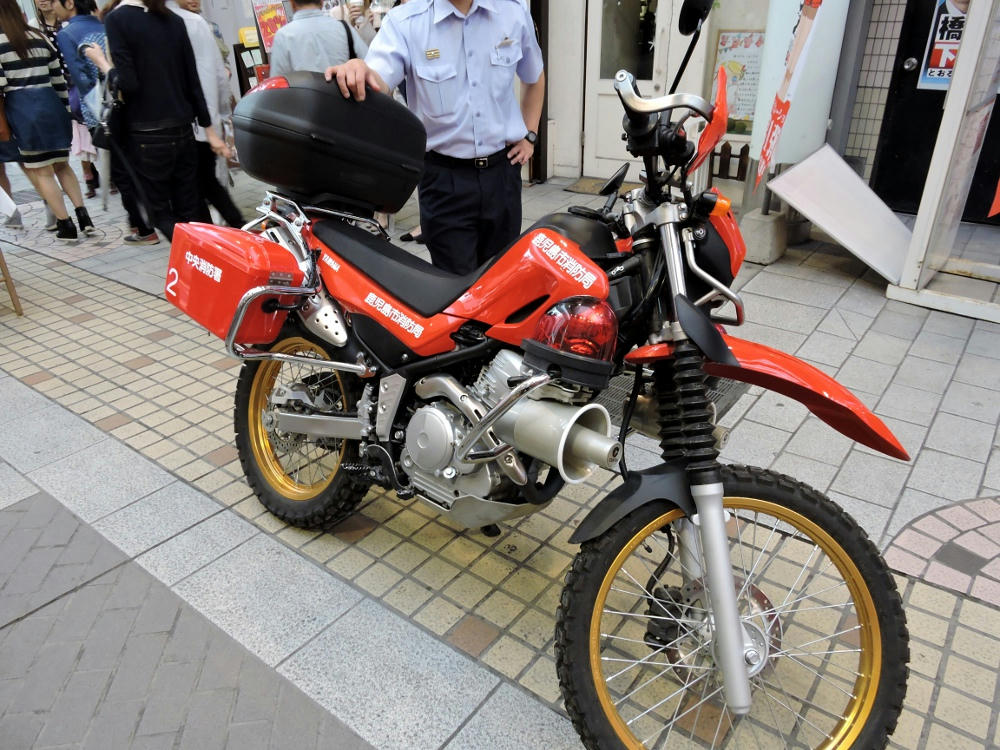 The weather had turned bad on Sunday, so the trucks and bikes were moved into the sheltered area of the Tenmonkan shopping complex. I took the opportunity to get more detailed shots of the equipment racks and shelves in the rescue truck.