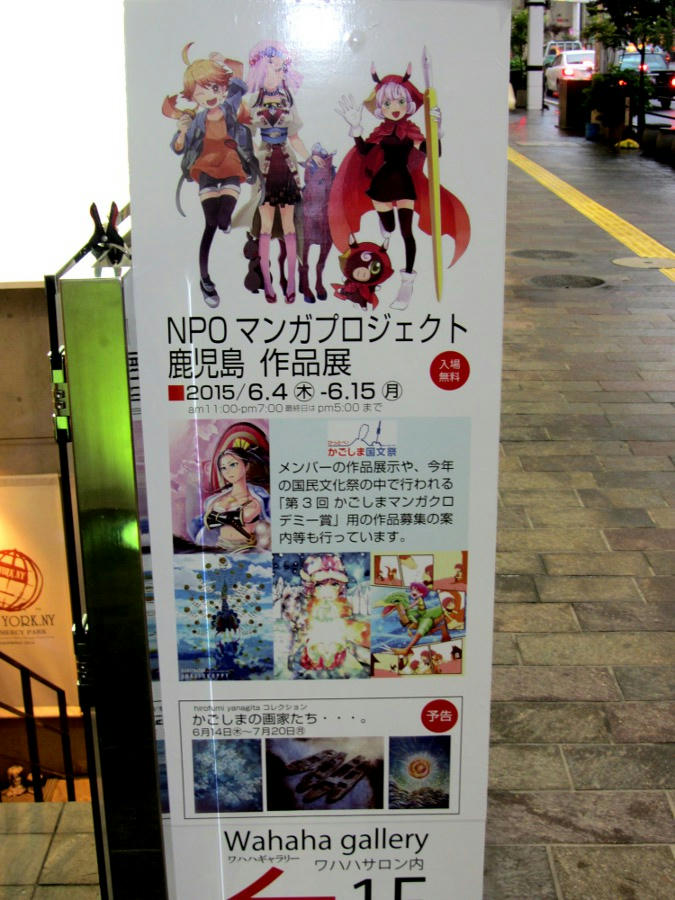 There's a
dental clinic, Wahaha
, located in Tenmonkan on the main drag heading to the Terukuni shrine. They have a big sign out front, and a store that sells various toothbrushes, floss, etc. I see it every time I walk through Tenmonkan, but I've never gone inside. Last week, I started noticing the sandwich board advertising some kind of NPO manga project, but I generally didn't have time to find out what it was for.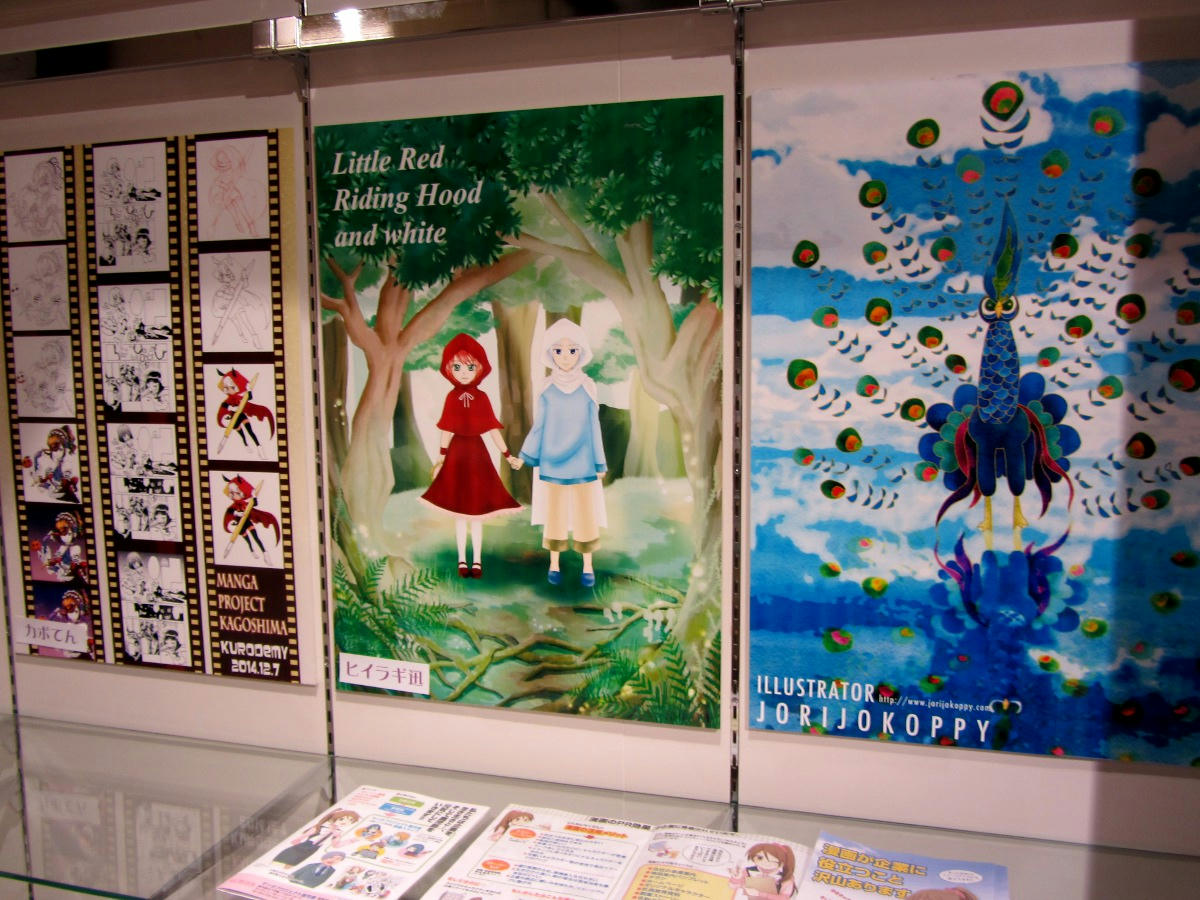 On Monday, I had 2 hours between classes at two different schools, and since it was raining again I didn't feel like walking home to spend an hour on the computer. Instead, when I found myself in front of the clinic, I went inside to ask about the sandwich board. Turns out that the back half of the store front has kind of a seminar room that doubles as an artwork display space. The clinic rotates exhibits every two weeks, and the current exhibit was set to end at 7 PM. So, I looked around. Entrance is free.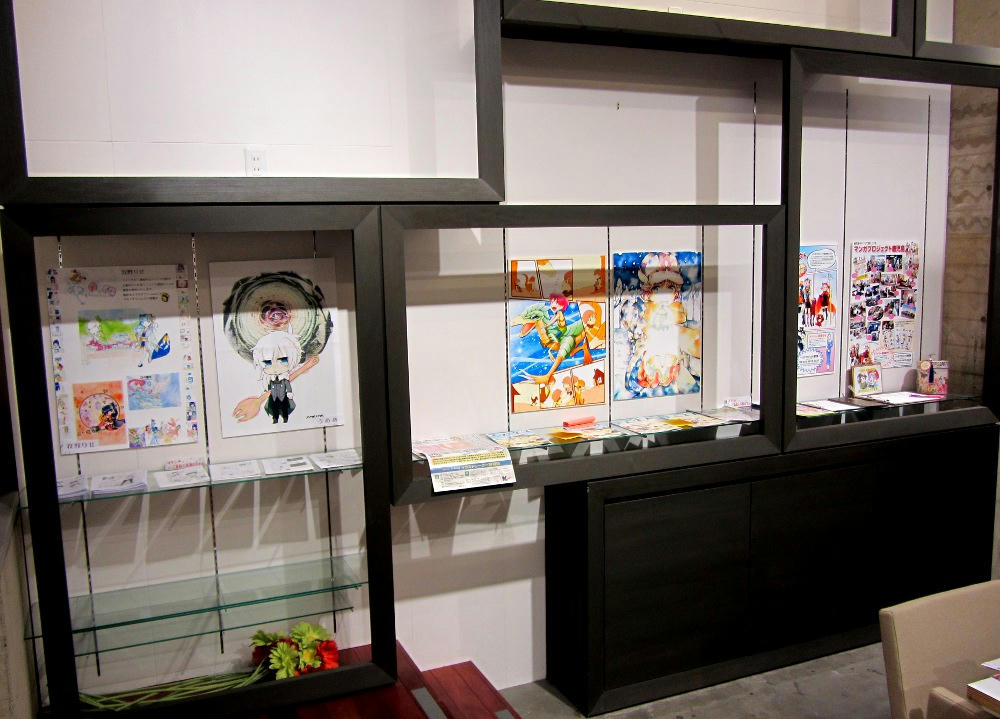 The NPO manga exhibit is intended to show off the works of local art students that have been participating in a class on manga drawing offered by
Kagoshima Denden
(a community development project). Along with the 10 or so posters on the walls, there were free double-sided one-sheet handouts with examples of some of the manga the students produced. A lot of it looks pretty promising.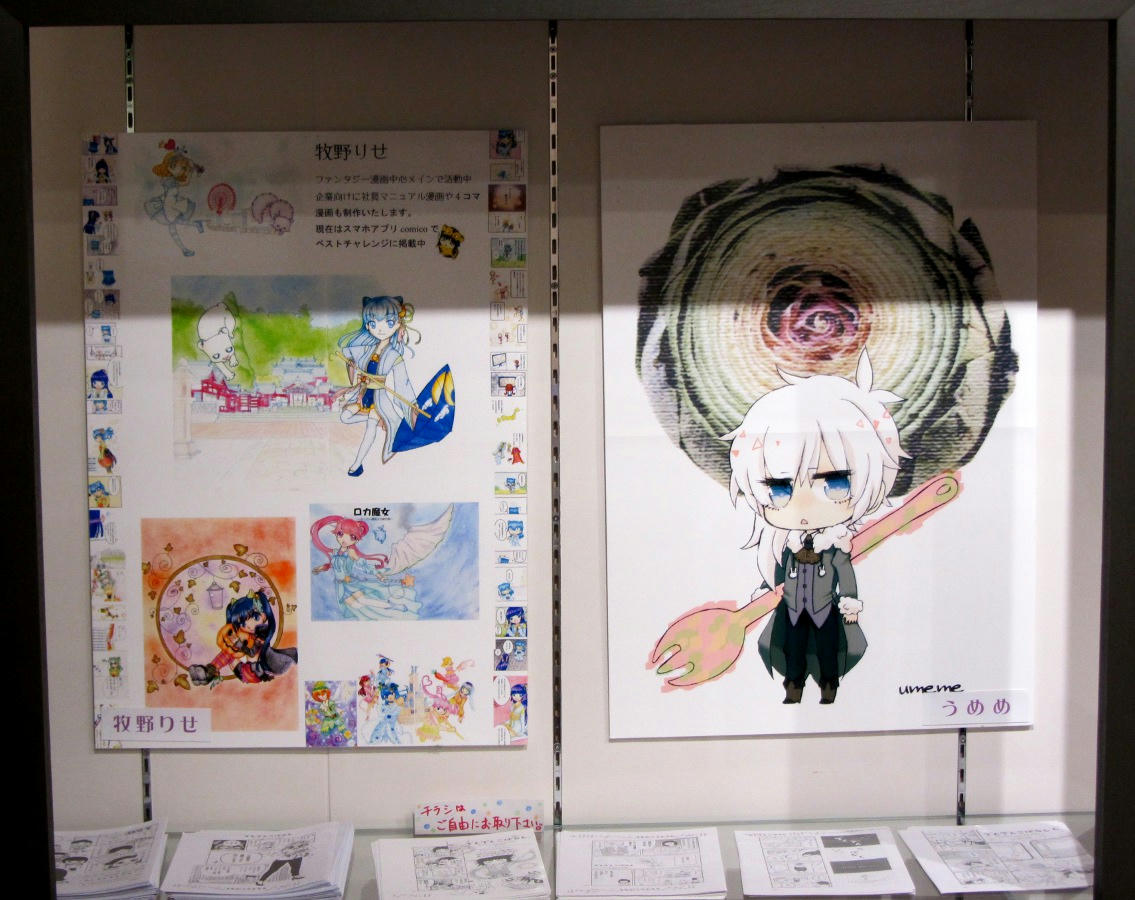 Denden
is associated with
Kurodemy
and
Kagoshima Manga
.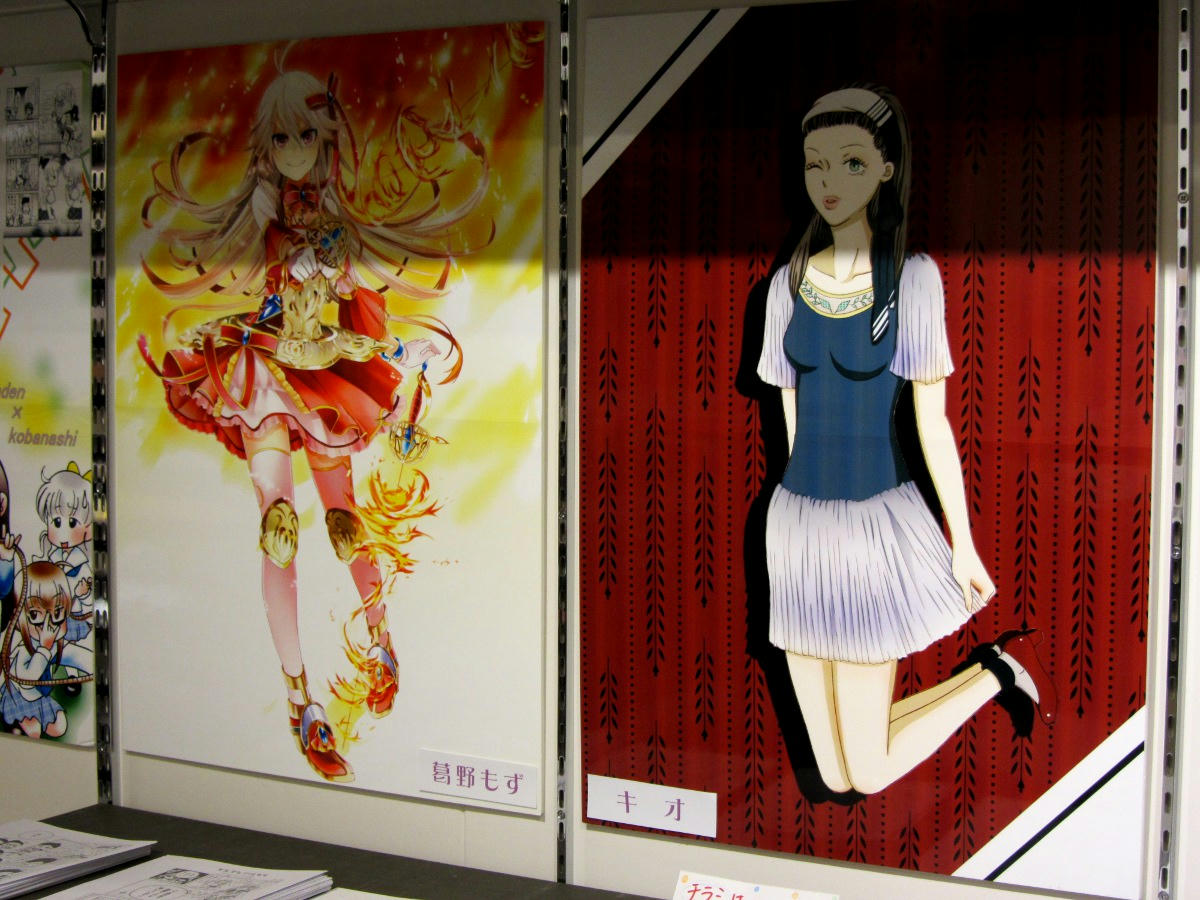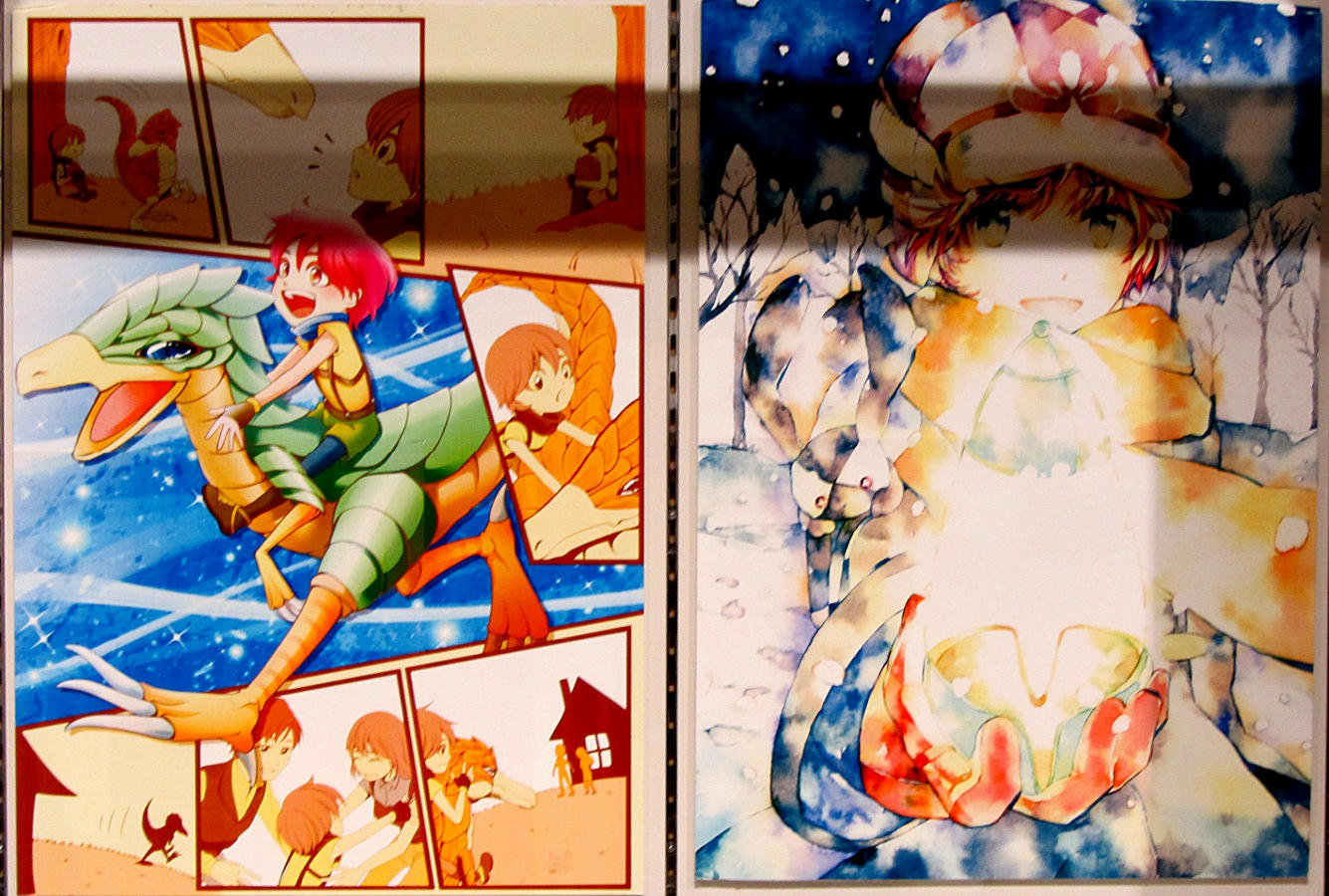 The next exhibit is for a painter that has a certain amount of local popularity, but I'm not sure what his name is.