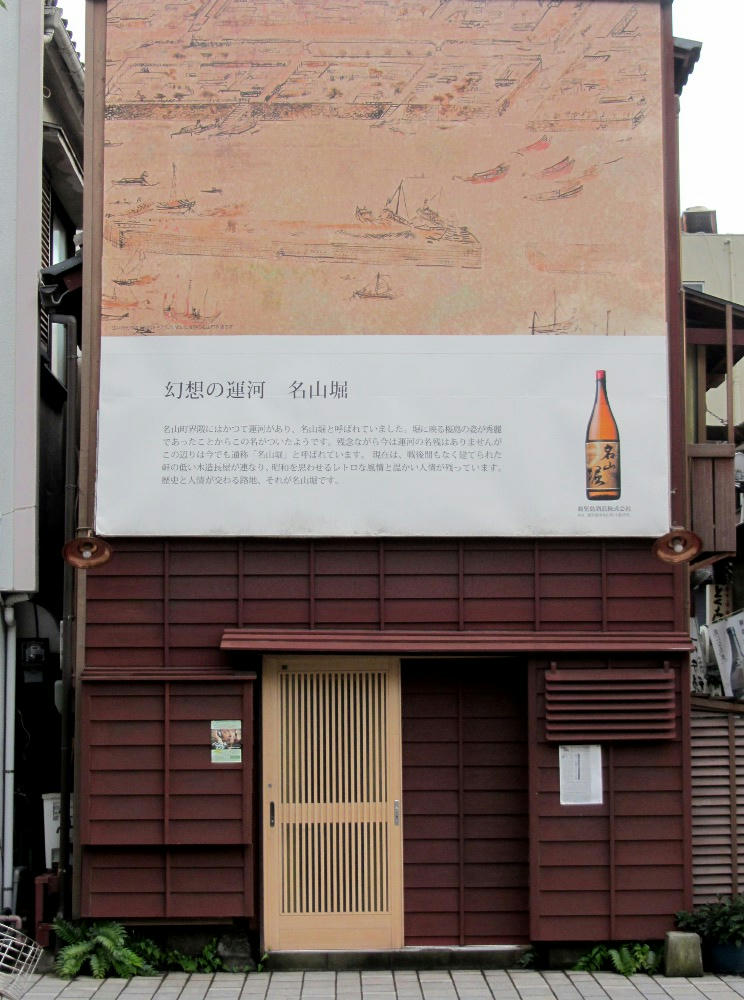 There's a boulevard down past Tenmonkan, that runs from City Hall 4-5 blocks to Kinko Bay. Along one side of the boulevard are a few small restaurants and drinking places. I don't know if this building is part of a bar or not, but it has a billboard ad on the front for a shochu company.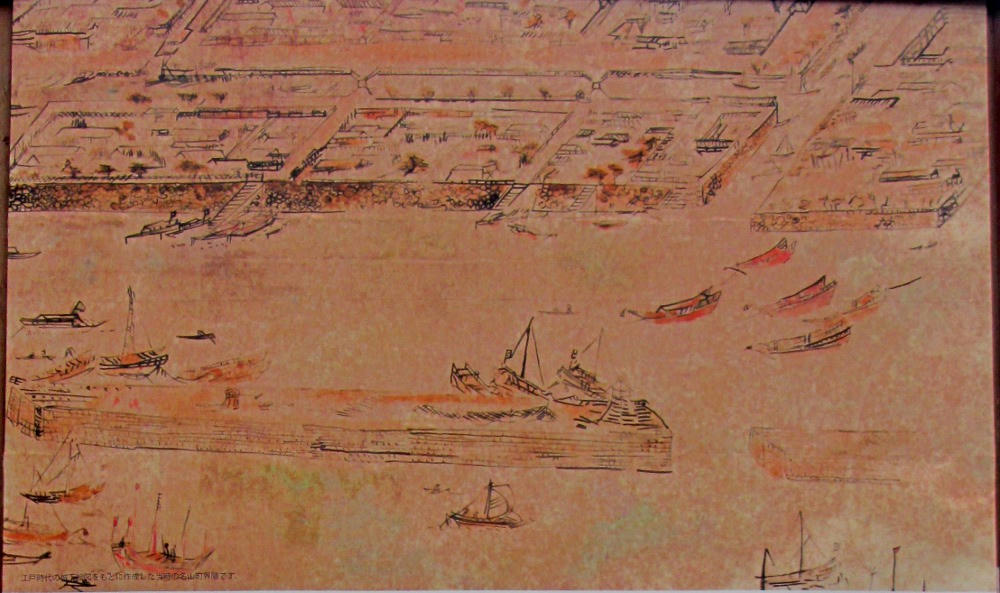 The map at the top shows what Kagoshima used to look like a few hundred years ago, before the land reclamation project, when most of Tenmonkan was still part of the bay.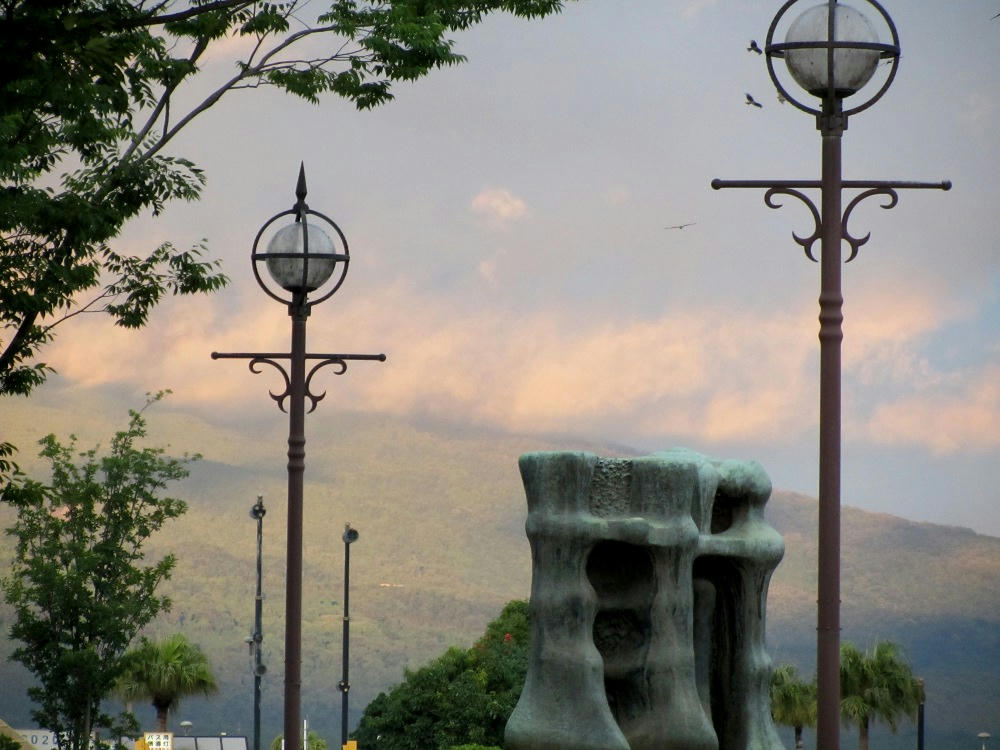 The reason I'd gone down that boulevard that day was that I was on my way to teach at the English school. We'd had heavy rains in the morning, and most of the clouds had blown off by late afternoon. I noticed the "burning" clouds at the foot of Sakurajima through a break in the buildings. I only had a few minutes before my first class would start, which wasn't enough to go all the way to the bay to get an unobstructed view of the volcano. I took a few pictures with the small camera, but it didn't really capture the reddish-pink of the clouds.