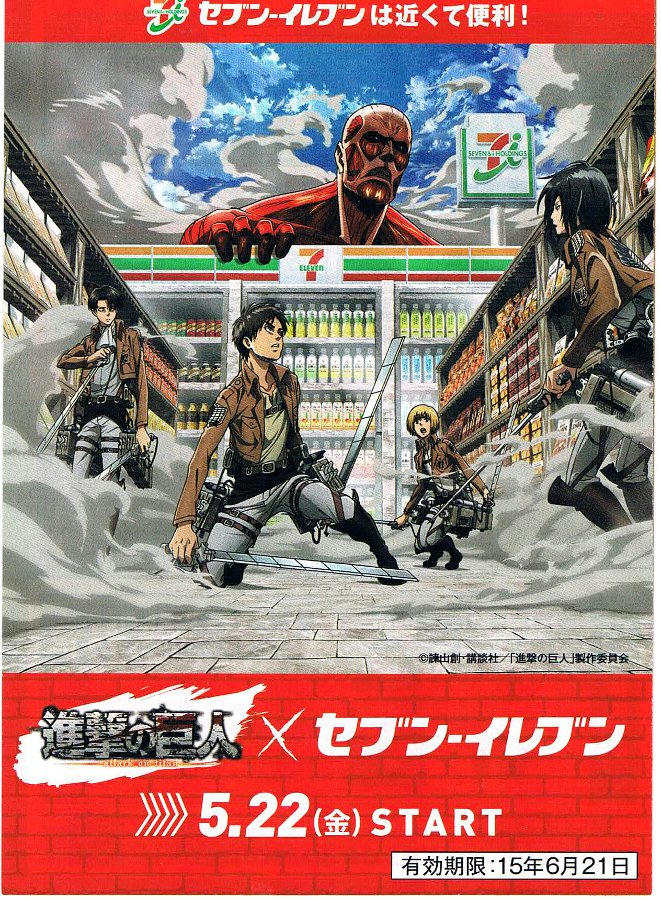 There's a 7-11 next door to the school I teach at, and occasionally I'll drop by to get a snack during my breaks on Saturdays. Since there's no where else to go, I'll sit at the counter and eat in the store. If there are any advertising brochures, I'll read them to kill time. The one here describes all the
Clash of Titan
goods you can win or buy from 7-11.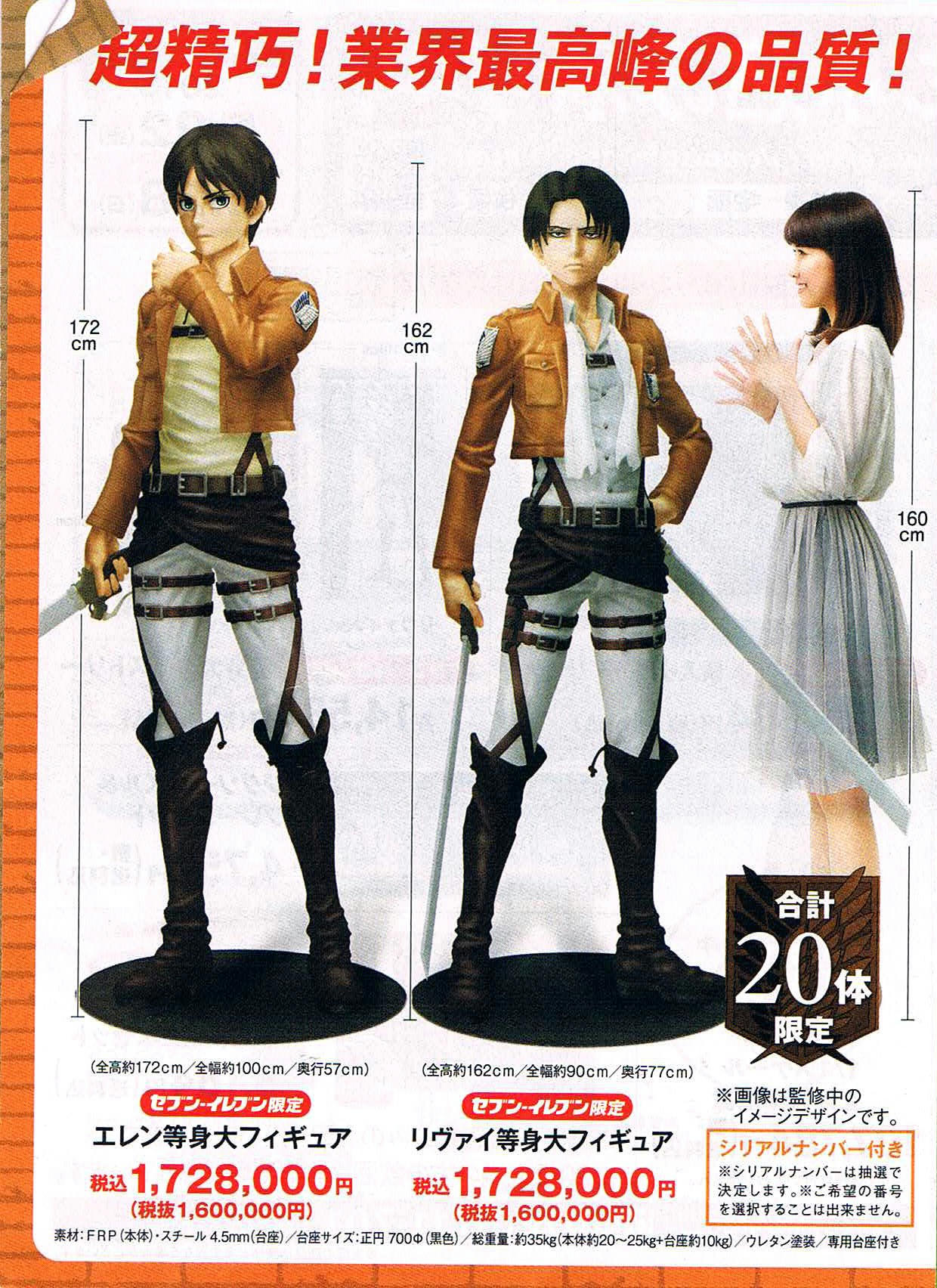 Including life-size figures from the anime, listing for $15,000 USD, each.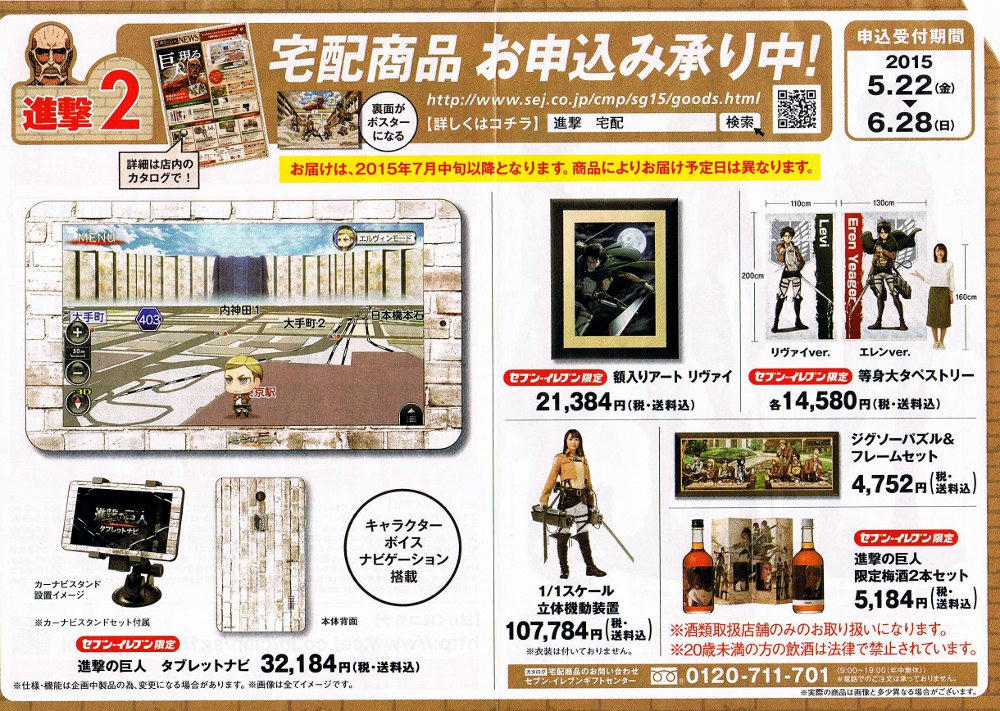 Plus skins for car navigation systems, framed artwork, full-size posters, themed alcohol, and character costumes.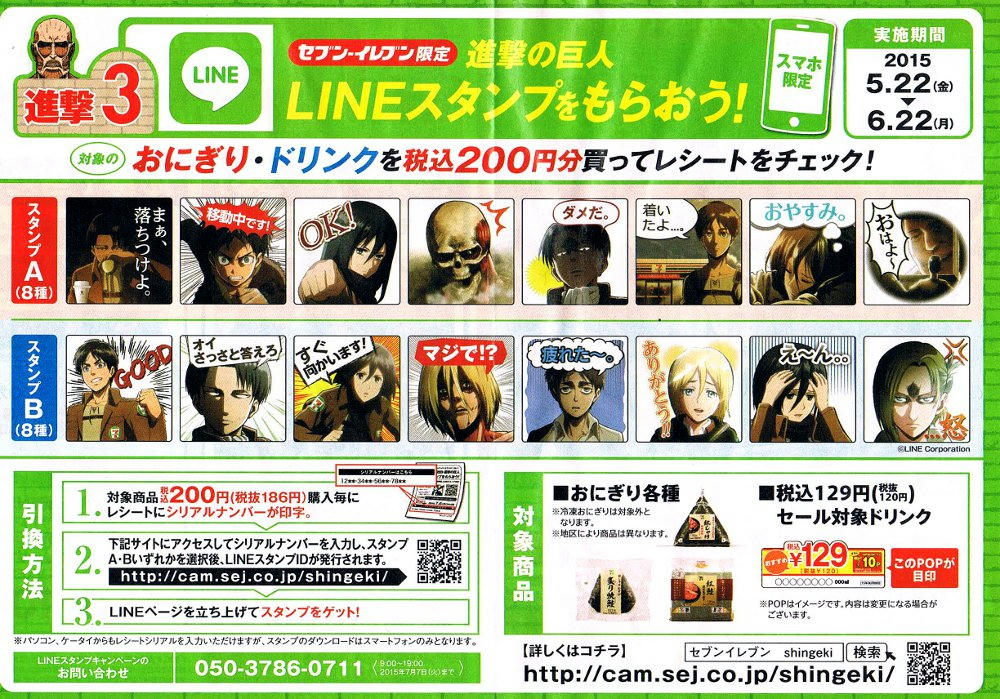 Details on how to participate in the campaign. How come 7-11 never has stuff like this available in the U.S.?