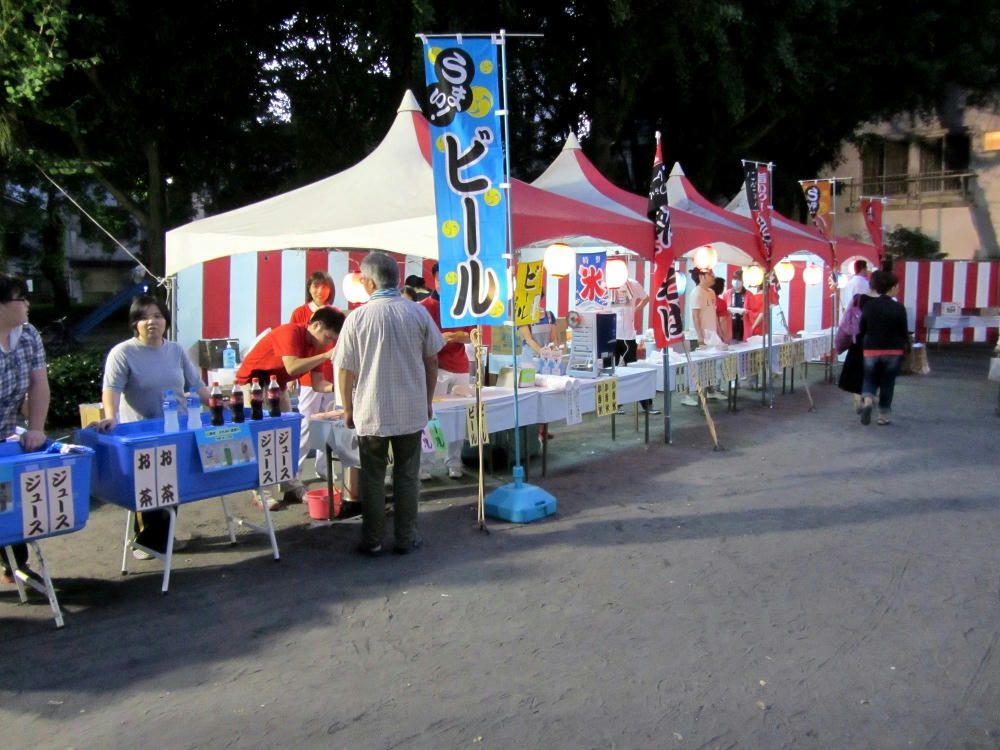 On Saturday, I was walking from the English school up to the main train station, after finishing my classes. It was about 8 PM, and just by random chance I turned down one street that I normally don't take on this route. That's when I discovered that the neighborhood group a few blocks from my apartment was holding its own summer matsuri, with booths selling beer, yakitori and shaved ice. I was tempted to get something to eat, but I had to visit the grocery store in the basement of Daiei to get some stuff for the apartment, and then back home in time for dinner.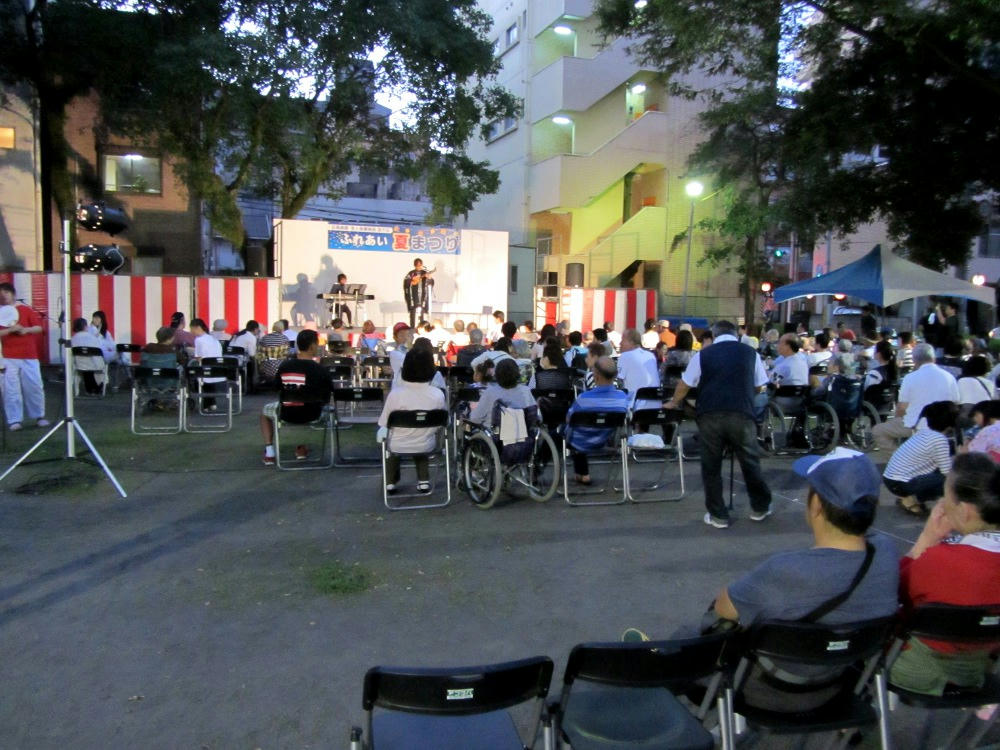 A very large percentage of the audience was in wheelchairs, and may have had an average age of 90. There are a lot of hospitals and senior centers in the area, and this festival may have been for them. I talked to one of the men standing guard at the entrance to the park and he said they've been holding this matsuri for several years, but this was the first time I'd ever seen it. Unfortunately it was scheduled to end at 8:30 PM, and the musicians on stage were announcing the last song for the night.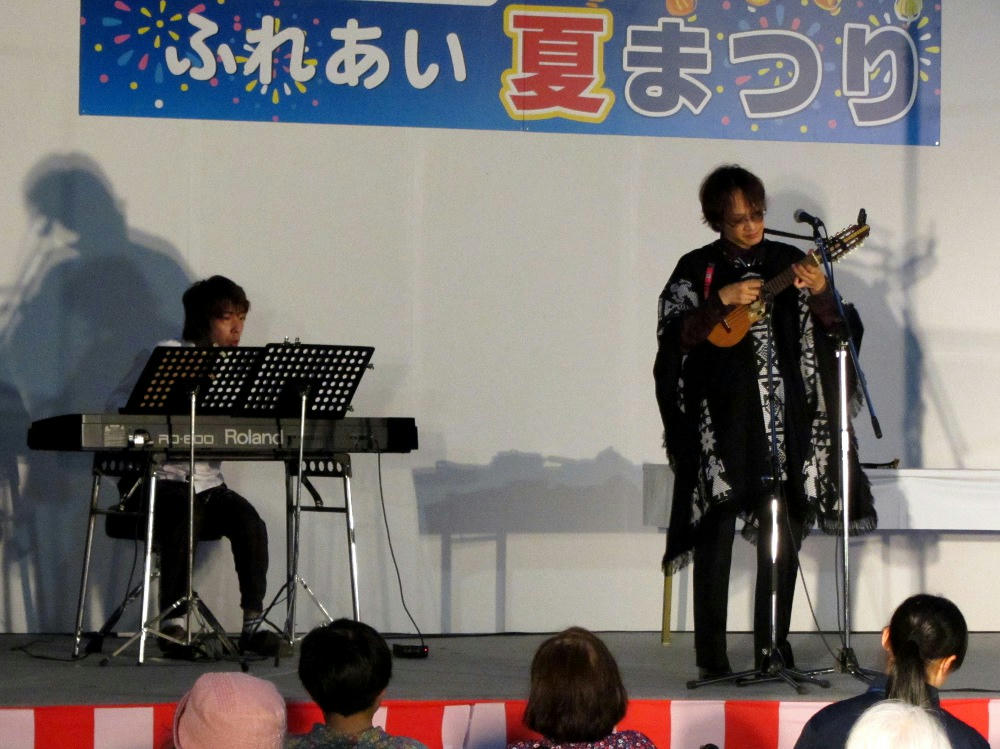 They were playing light folk songs, although the last one was supposed to be some kind of South American Christmas song (which I didn't recognize). They were the type of music I don't have much interest in so I didn't record it.
I came back on Sunday and all the booths had been taken out. Not surprising given that we had a typhoon warning that day, and some rain in the afternoon. But still... it was definitely another example of "blink and you miss it".