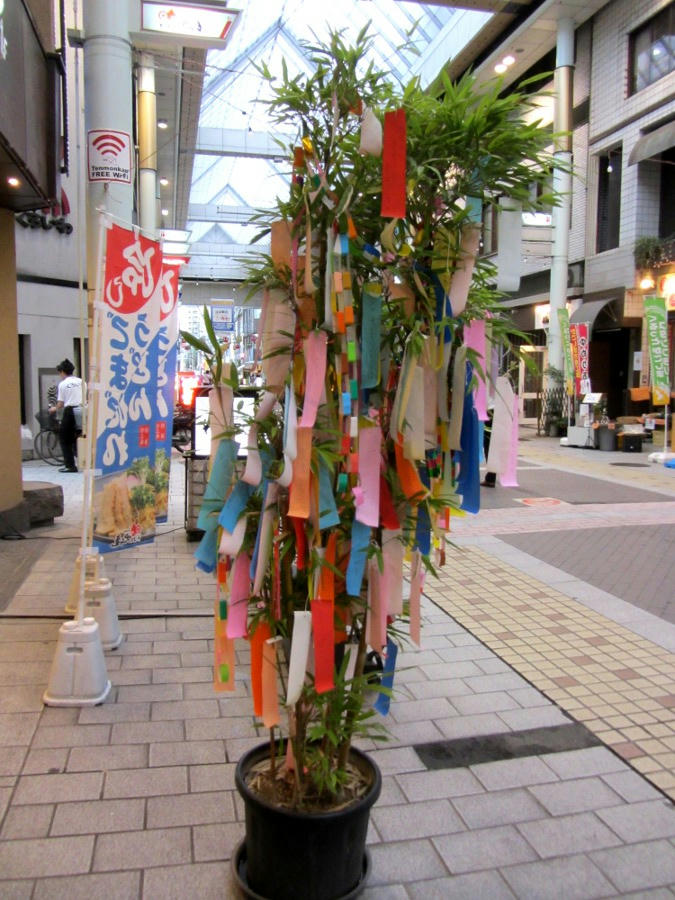 Tanabata
was pretty quiet yesterday. Then again, I've never seen any real celebrations for it in the past, but it was marked on the calendar for this year, and I was hoping for something to be happening. At least in Akihabara you could see women wearing yukata in the maid cafes, and possibly get a discount on a cake and ice coffee set.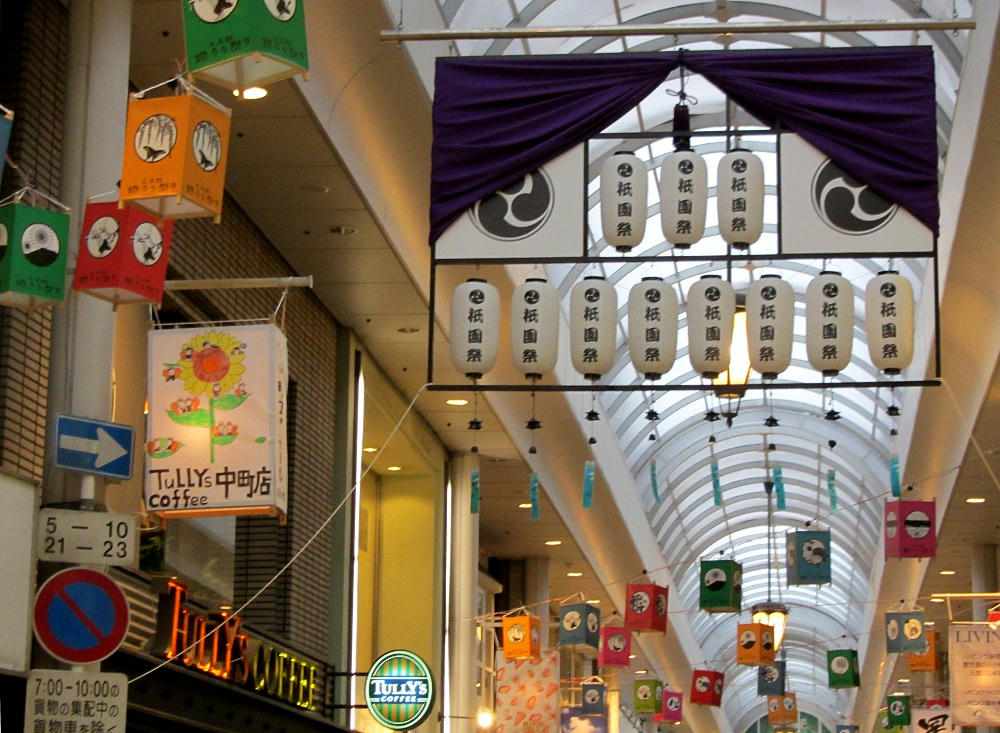 Admittedly I got out of the apartment fairly late (was busy with work online), so I could have missed whatever happened in Tenmonkan. But all I saw were a couple desultory hanging paper chain displays in front of a few of the shops, and some guys wearing yukata congregating on the top floor of the Maruya Gardens department store, possibly to hang out in the rooftop beer garden there. I did catch sight of maybe 4-5 women in yukata wandering around Tenmonkan, but that was about it.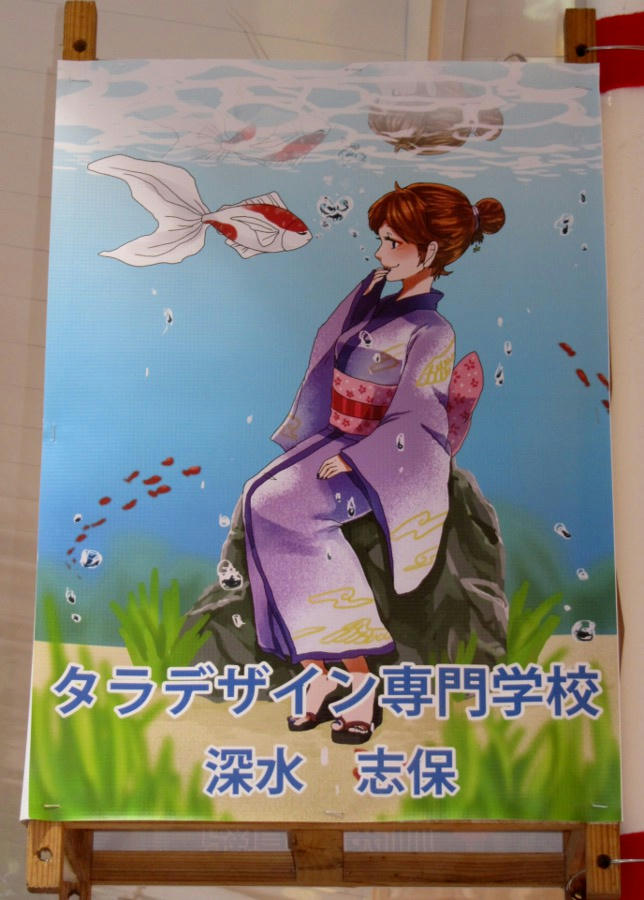 Coincidentally, the lanterns have been going up around Tenmonkan for Rokugatsu-tou, the big local festival celebrating the life of the local lord Nariakira Shimadzu. This year it looks to be held on August 1st and 2nd. I encountered a sign in front of the 7-11 in Tenmonkan detailing the various Rokugatsu-tou events for that weekend, and the lone standout was the mention of the lantern displays starting July 11th.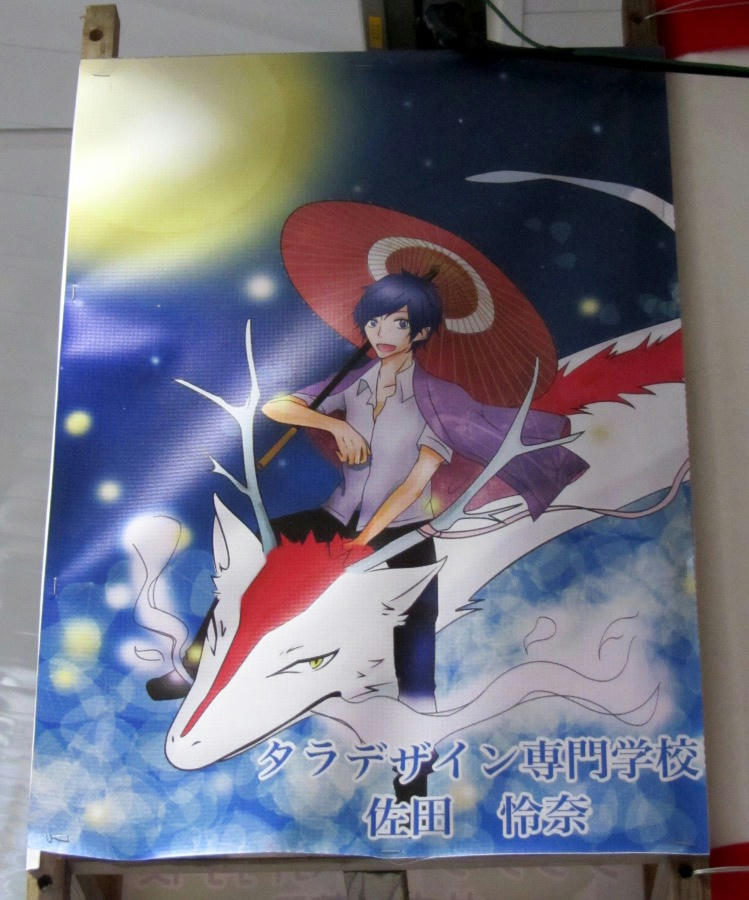 Only a few lanterns up so far, and just 2 that I like. As with previous years they're from the Tara Design School.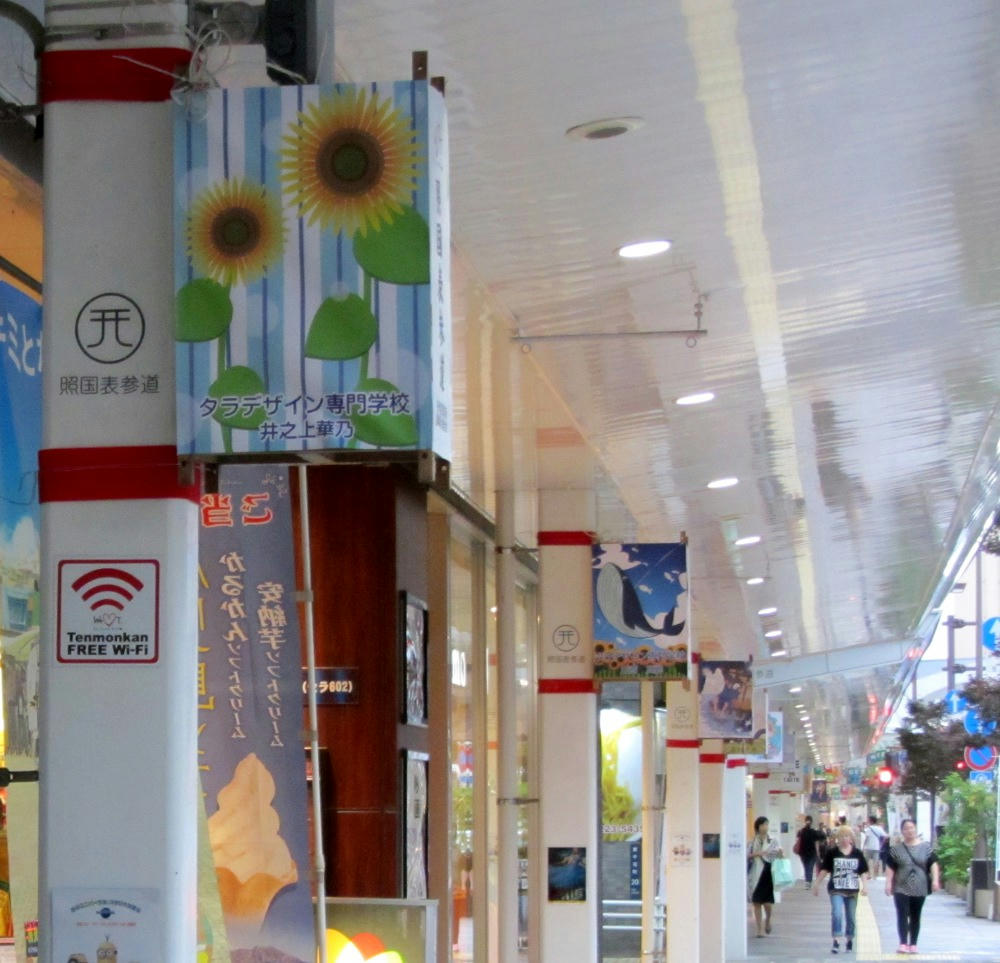 But, before Rokugatsu-tou, there's Ogionsa the weekend of July 18th and 19th. Last year, there was a really nice opening ceremonies stage event on Saturday afternoon, with bands, dancing, juggling, and a Chinese mask performance. I'd love to catch that again this year, but I'm expecting to have to work all day on the 18th. The 19th is just people carrying mikoshi (portable shrines) along Streetcar street. If the weather's good I may go outside to make videos of it, but the parades kind of blur together after a while. What I'd really like to get is footage of the better taiko groups, if that's possible. Who knows, it'll probably still be raining then and everything will be cancelled.