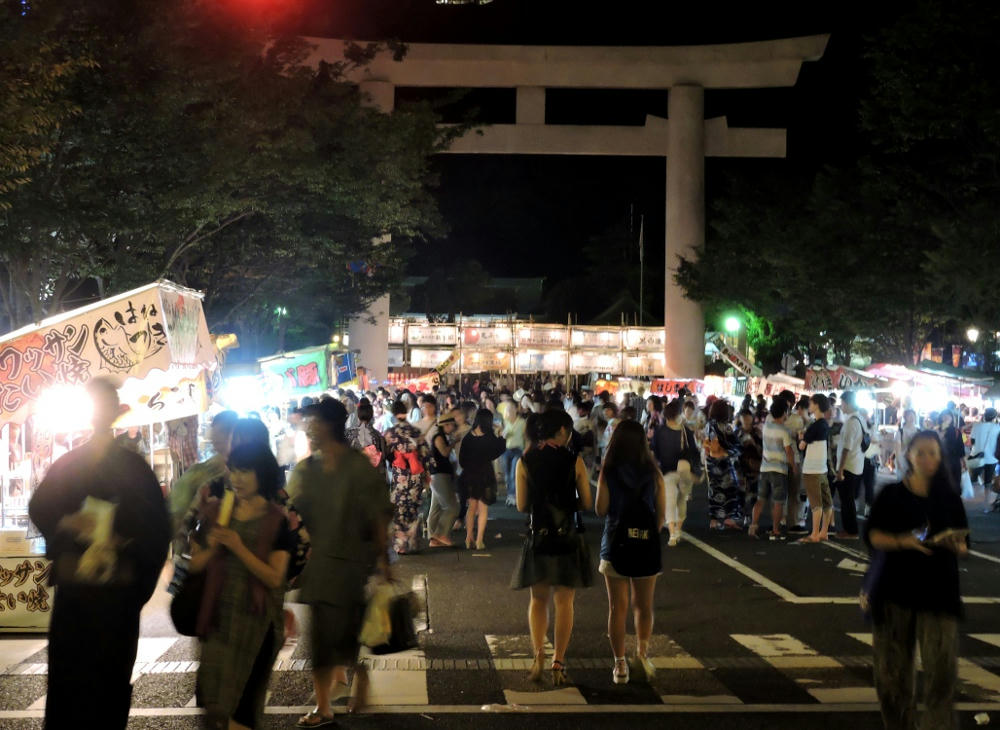 Nariakira Shimadzu (1809-1858) was the 28th lord of the Satsuma region in Kyushu, now known as Kagoshima, and he was the one that kind of threw Japan into the "modern" age. Every July there's a series of festivals and events in his name. The one at Terukuni Shrine was held over the 16th and 17th this year, from 6 PM to 10 PM. It consisted of festival food stalls, street games, and displays of lanterns painted by various school kids.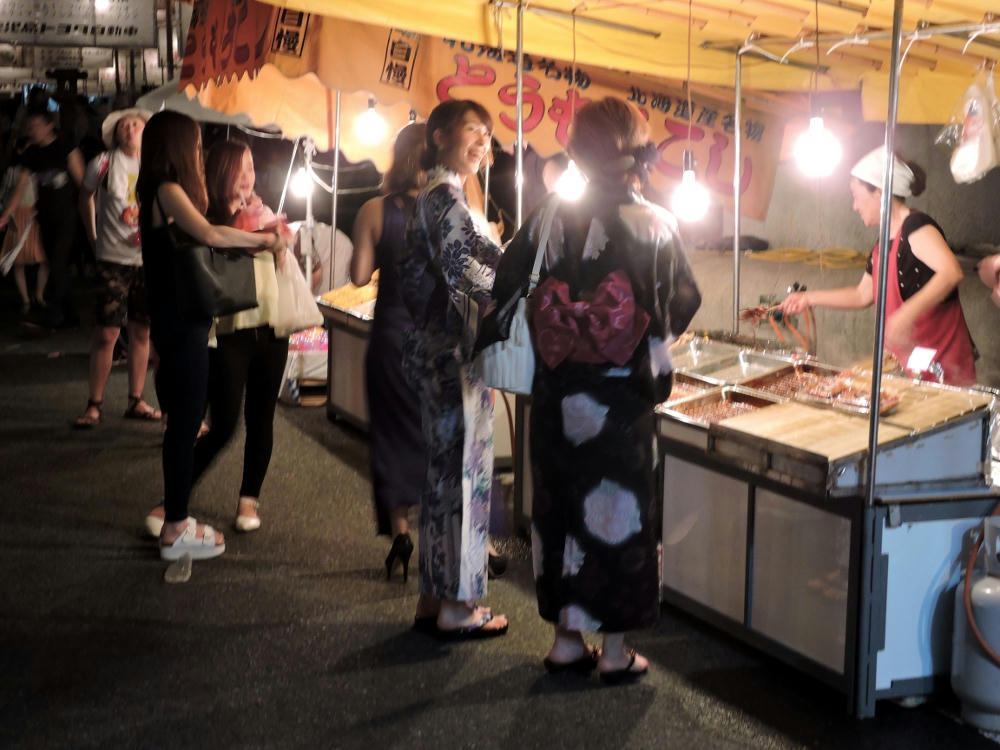 Yukata are a kind of kimono intended for wearing at night (yu = night, mono = thing). They're made of lighter material and are popular with some men and women during summer festivals, but they're still hotter than if you just wear a t-shirt and shorts.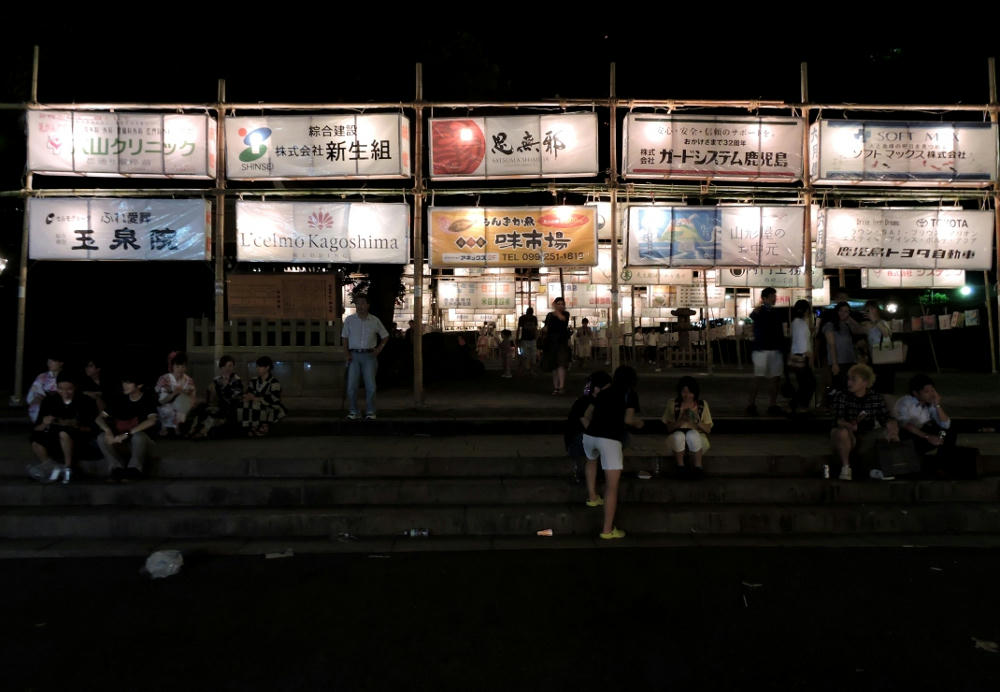 I was taken kind of by surprise by Rokugatsu-tou this year. I knew it was coming up, but I'd seen an advertising poster that I misread as saying that the festival at Terukuni was going to be on Aug. 1 and 2. Instead, it turns out that's the "Rokugatsu-tou yukata shopping festival", when everyone is supposed to wear yukata when they go shopping in Tenmonkan. The actual Terukuni event was being set up in front of the shrine on the 16th when I happened to walk by at 6 PM. I didn't have my big camera with me then, so I had to wait until after dinner to head back out to take photos. I've been really busy with work this month (not well-paying work, but there has been a lot of it) so I didn't get to the shrine until 9:30, and that was about the time the festival organizers started announcing that power was going to be turned off at 10 so we all had to do all of our festivizing quickly before time ran out.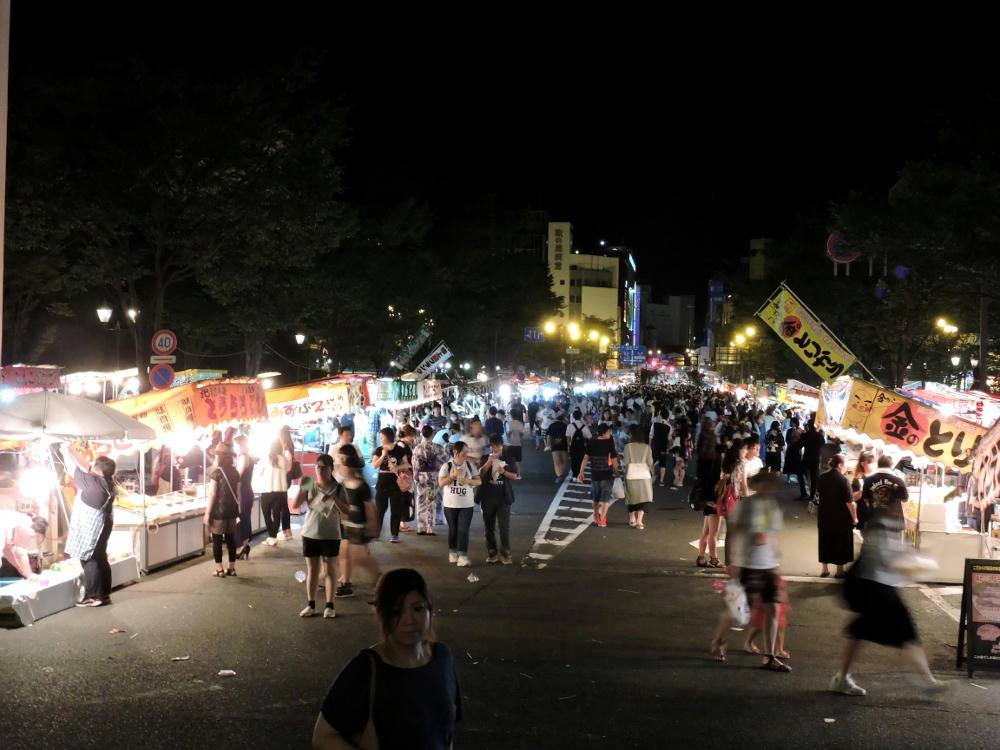 Night activity, facing the food stalls, away from the big shrine torii.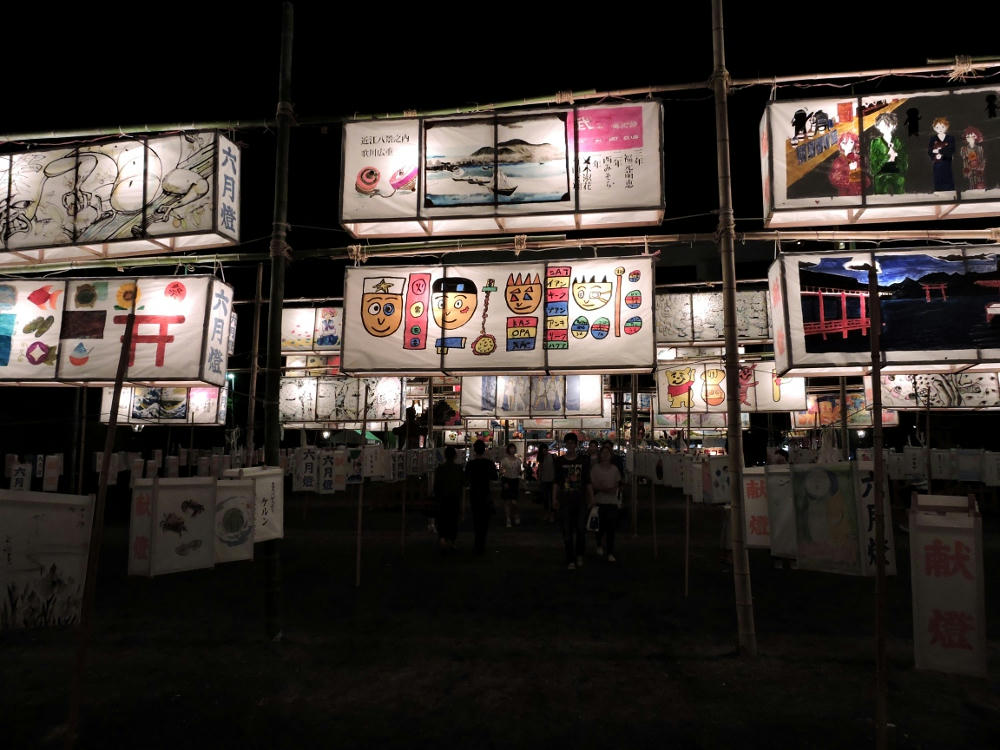 Lanterns on the shrine grounds.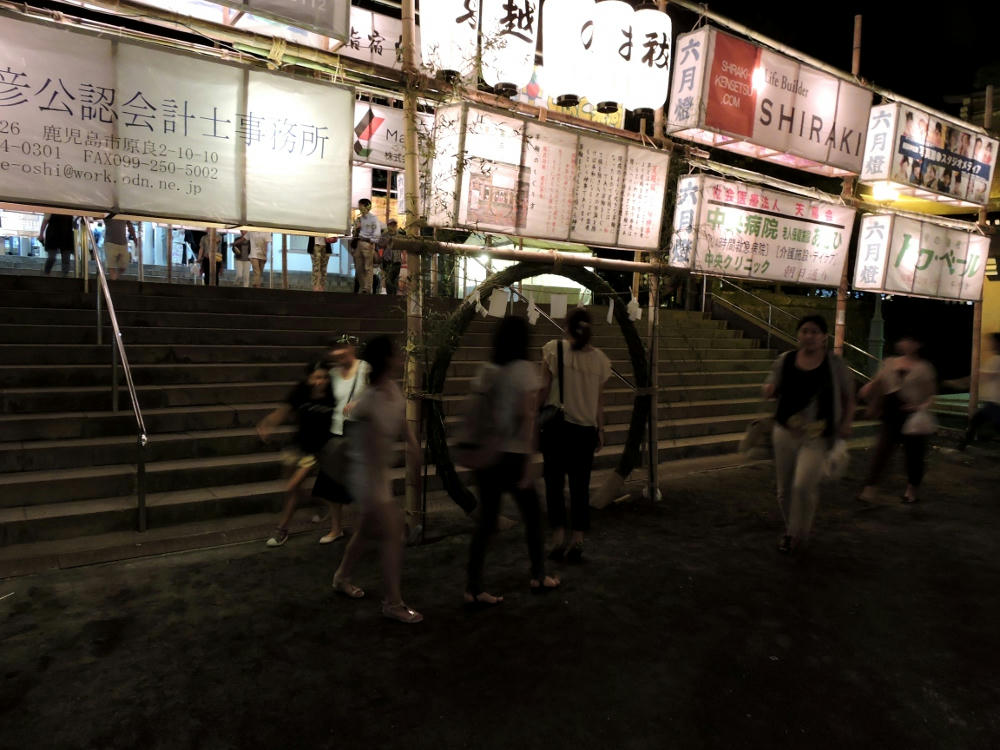 The wreath hoop is another tradition of this festival, where couples walk through in a figure-8 three times to ensure a happy future.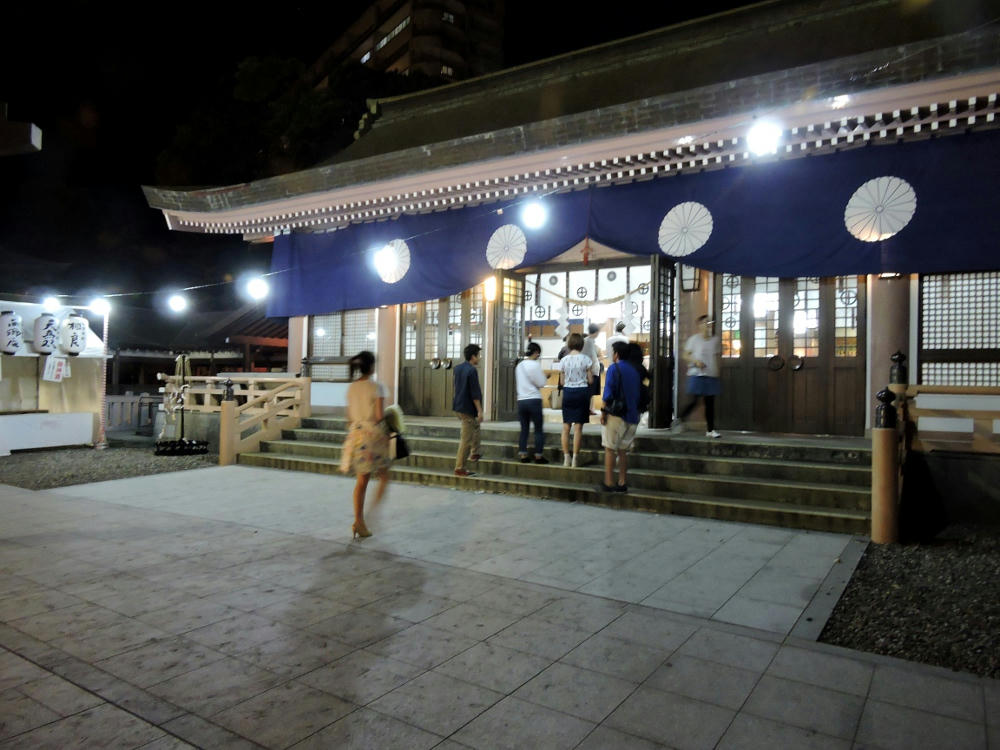 Very few people visiting the main shrine to pay their respects at this point.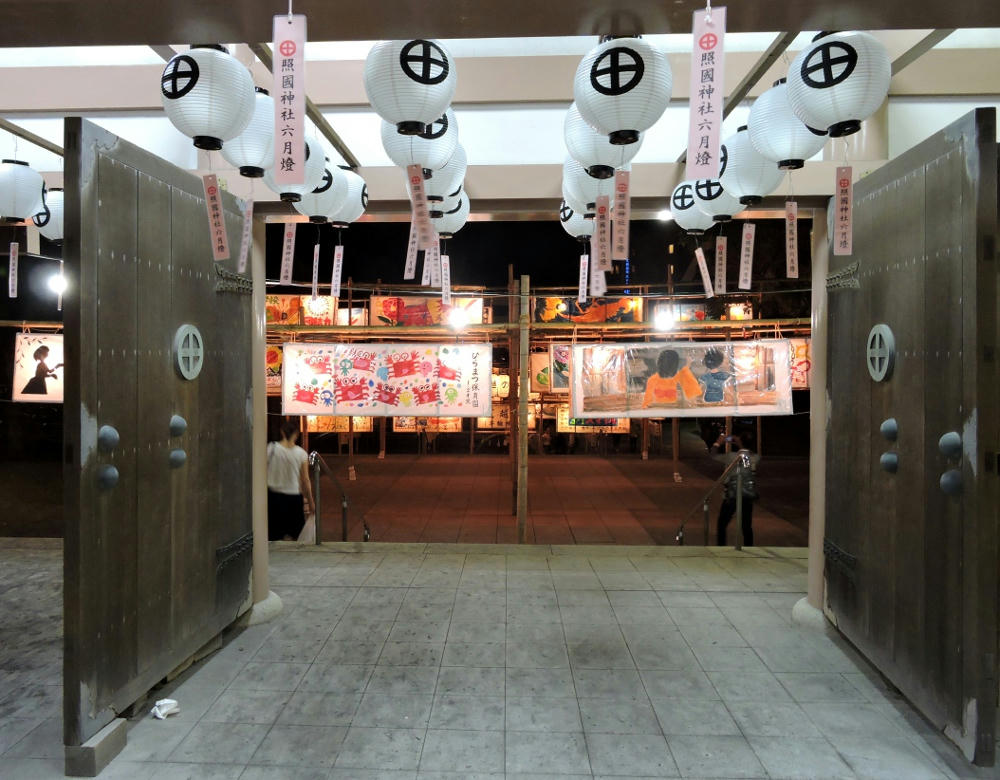 Looking back through the main gates towards the lanterns.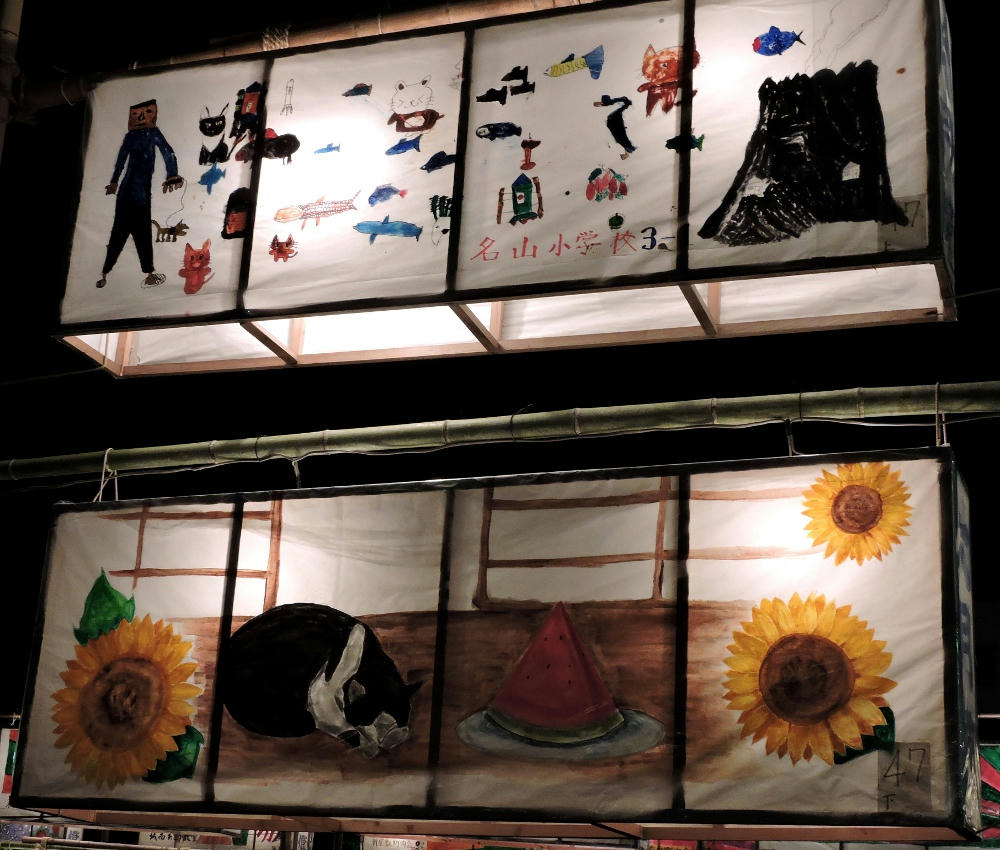 Samples of the bigger lanterns that caught my attention.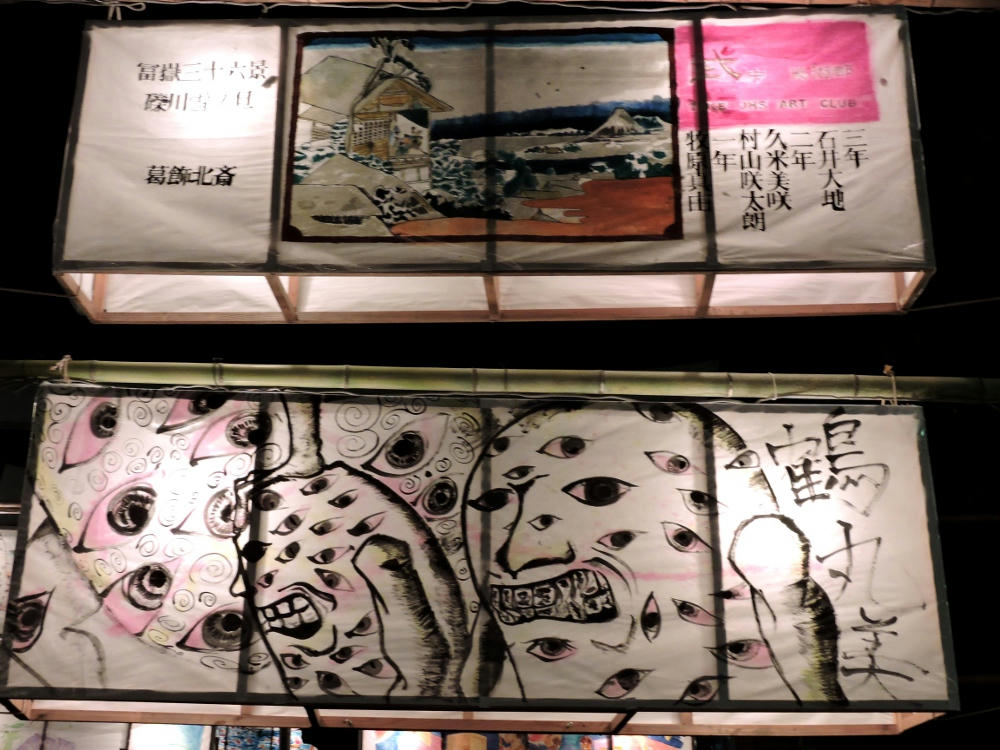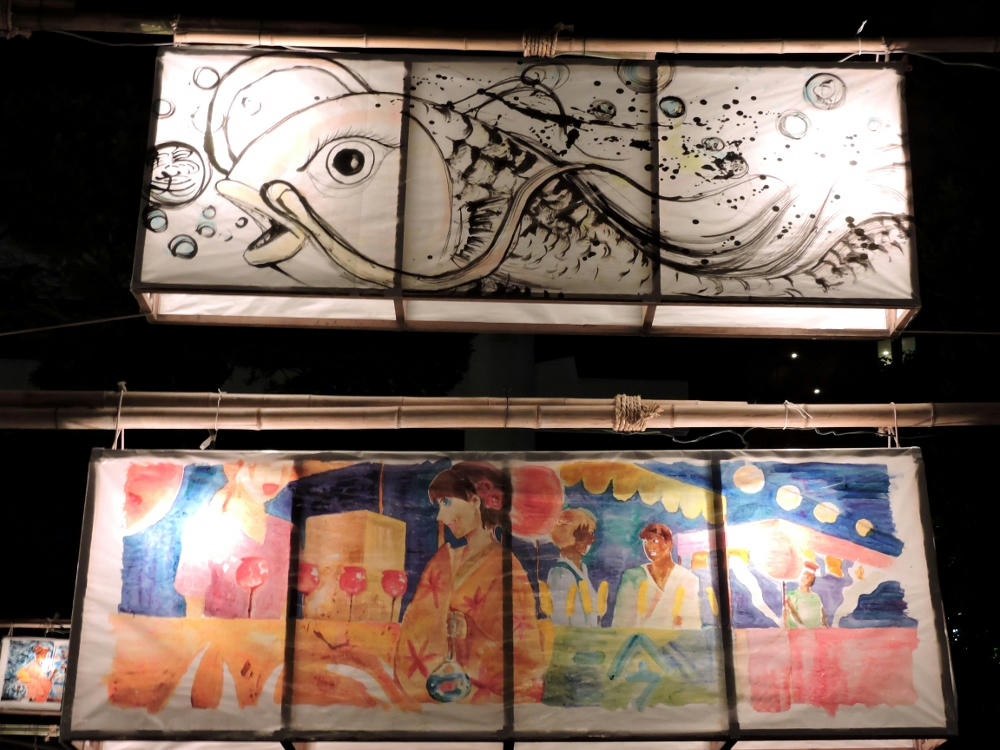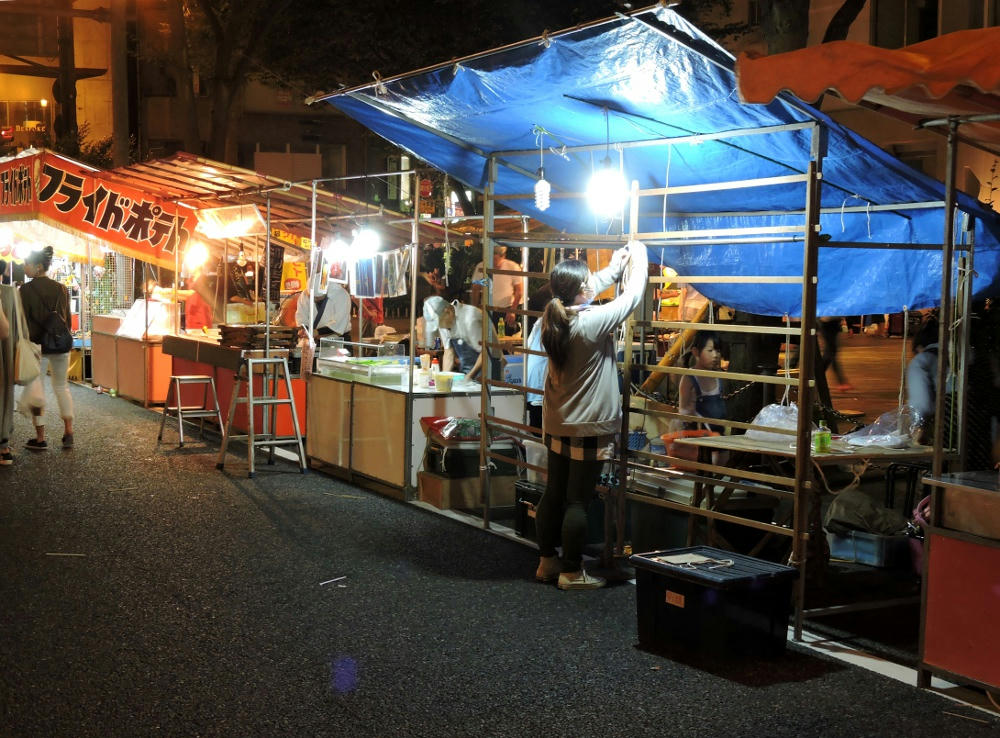 The stalls were torn down at the end of the night, and then put back up the next day. So even the stall owners had to rush to tear things down before the power was switched off. Most of the foods are really over-priced, so I didn't buy anything myself. I was just here to take pictures for the blog.