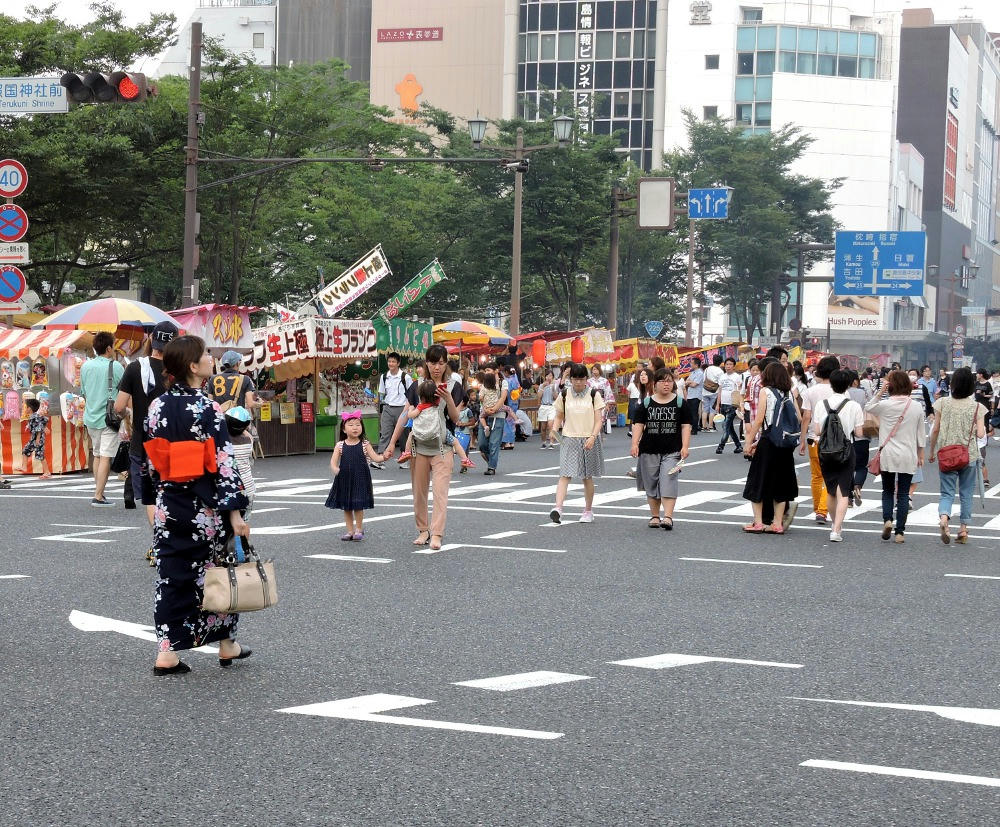 I had to teach English at the school near city hall from 7 to 9 PM, which was right in the middle of the events for Rokugatsu-tou on the 17th (from 6 to 10 PM). I left the apartment a little early to take photos while it was still light out.
Facing Terukuni Shrine, and the big torii gate.
Every festival includes someone selling masks for the children. This stall has the traditional Japanese masks, plus stuff from Disney, Hello Kitty, Pokemon, Kamen Rider, Ultraman and various sailor girls anime shows.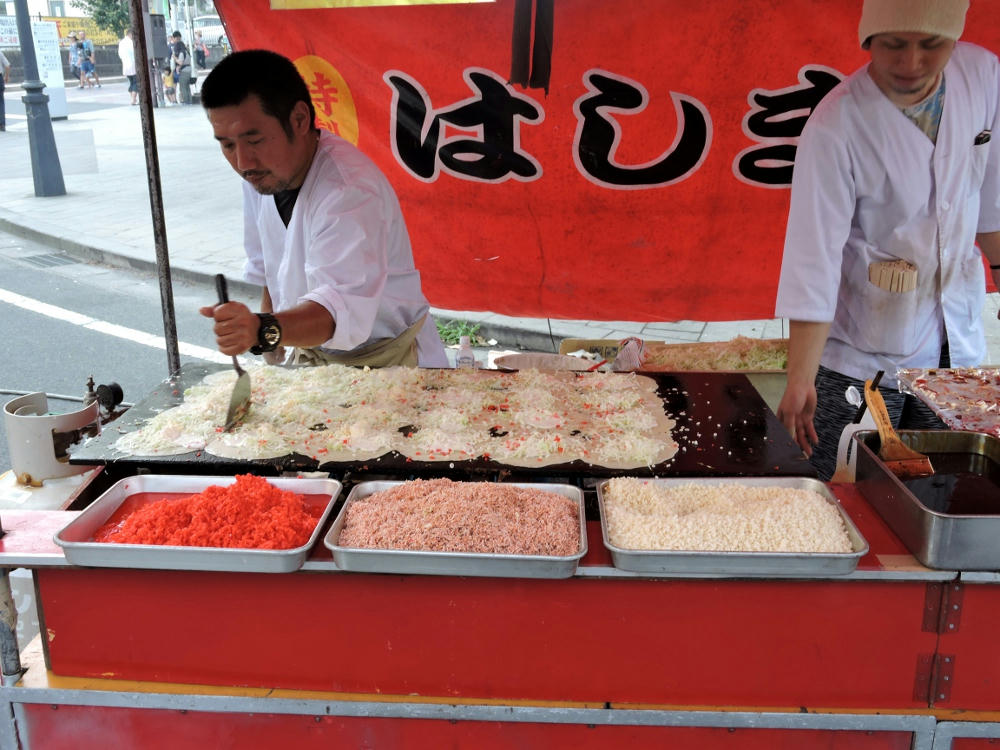 Okonomi-yaki is generally described as the Japanese version of a seafood pizza, with the ingredients mixed into the batter. Really, its nothing like a pizza, but the analogy is easy to understand. Anyway, here we have Hashimaki, which is Okonomi-yaki on a stick.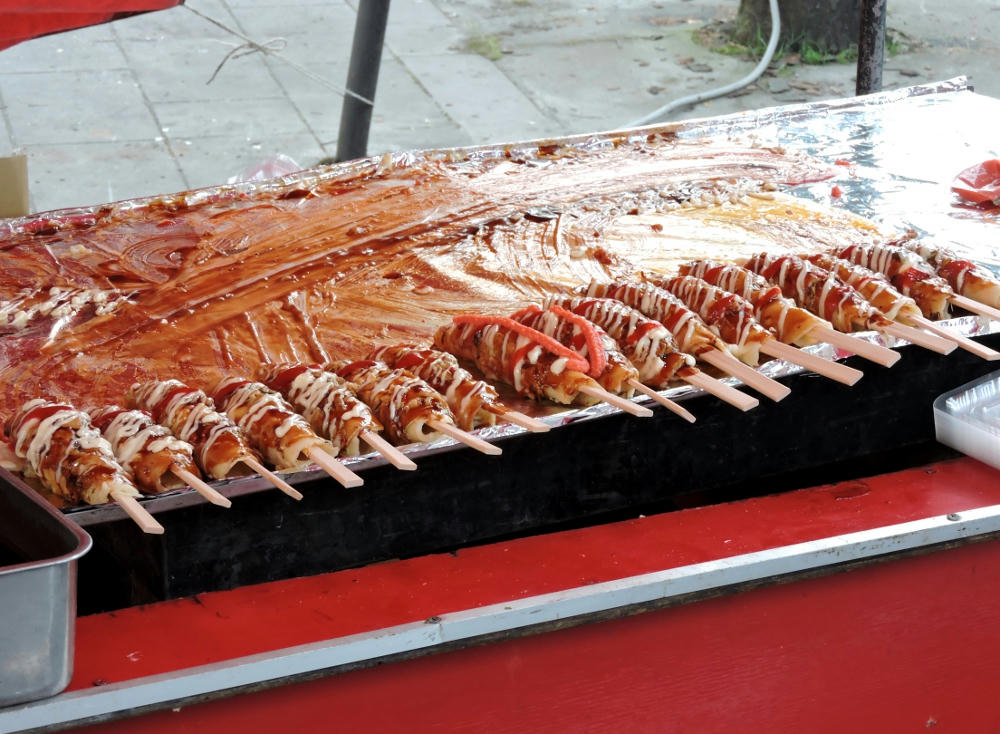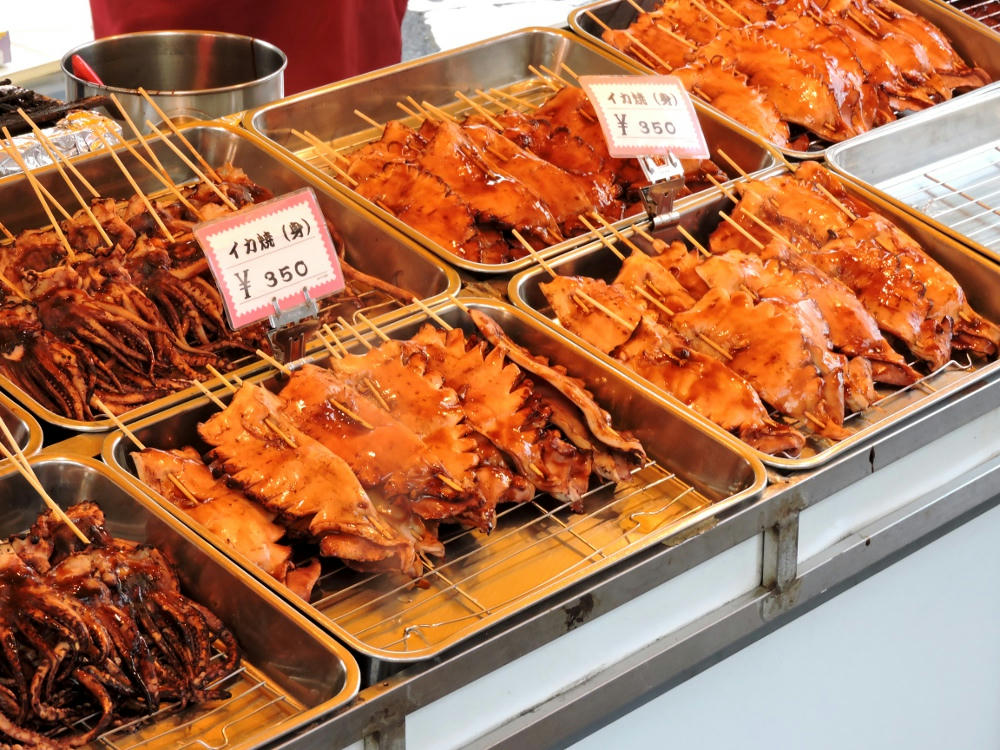 Then, the ever-popular ika on a stick (fried squid) with your choice of sauces. We also have baby octopi on a stick.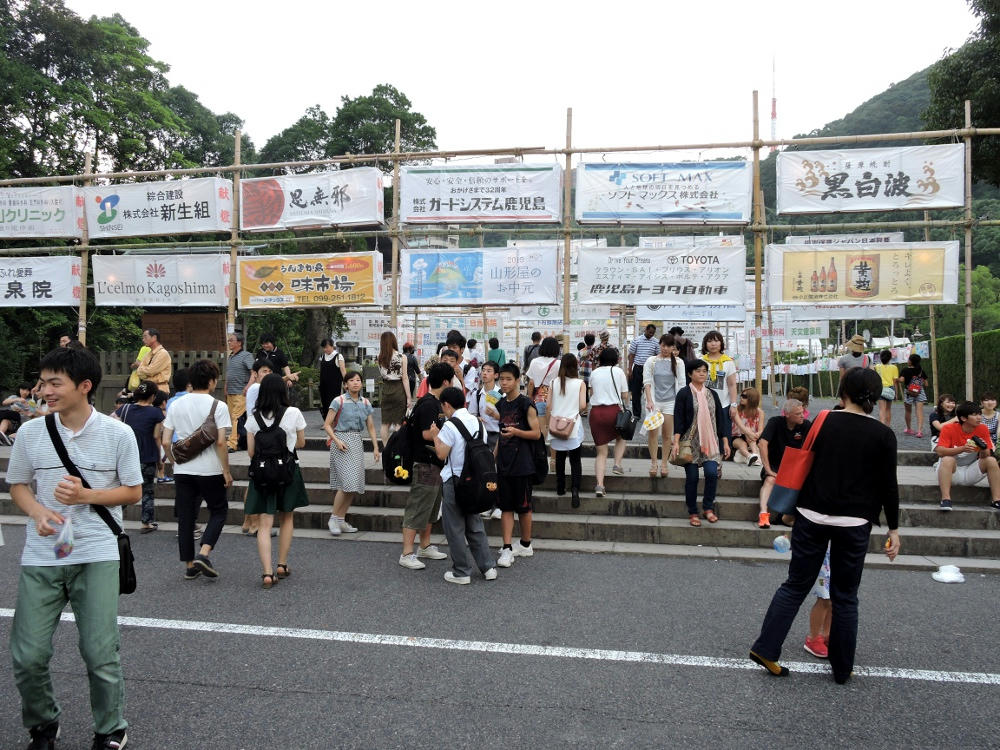 Entrance to the lantern display (normally, this is the Terukuni shrine parking lot).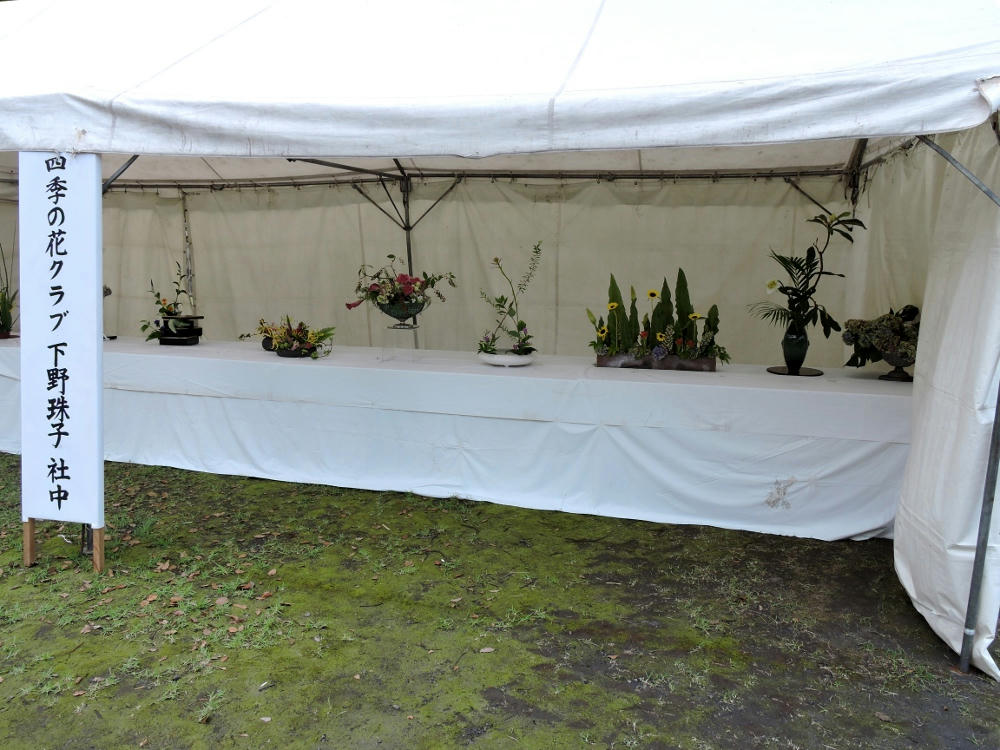 In a way, Rokugatsu-tou is the Japanese equivalent of the American State Fair, except that it's in July, it's only for 2 days, and there's nothing here that's farm-related. But, there is a flower arranging (ikebana) club showing off some of their works.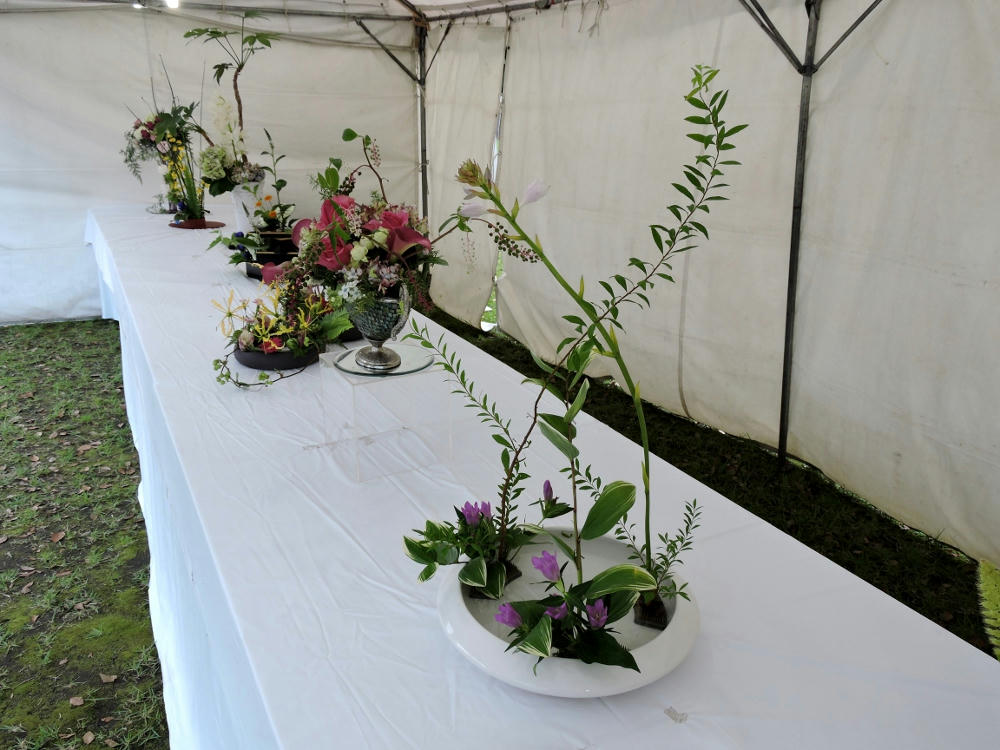 Unfortunately, the space is just not conducive to taking good photos. I wish the organizers would think about this more when they choose to erect the dirty canvas sheets for the tents.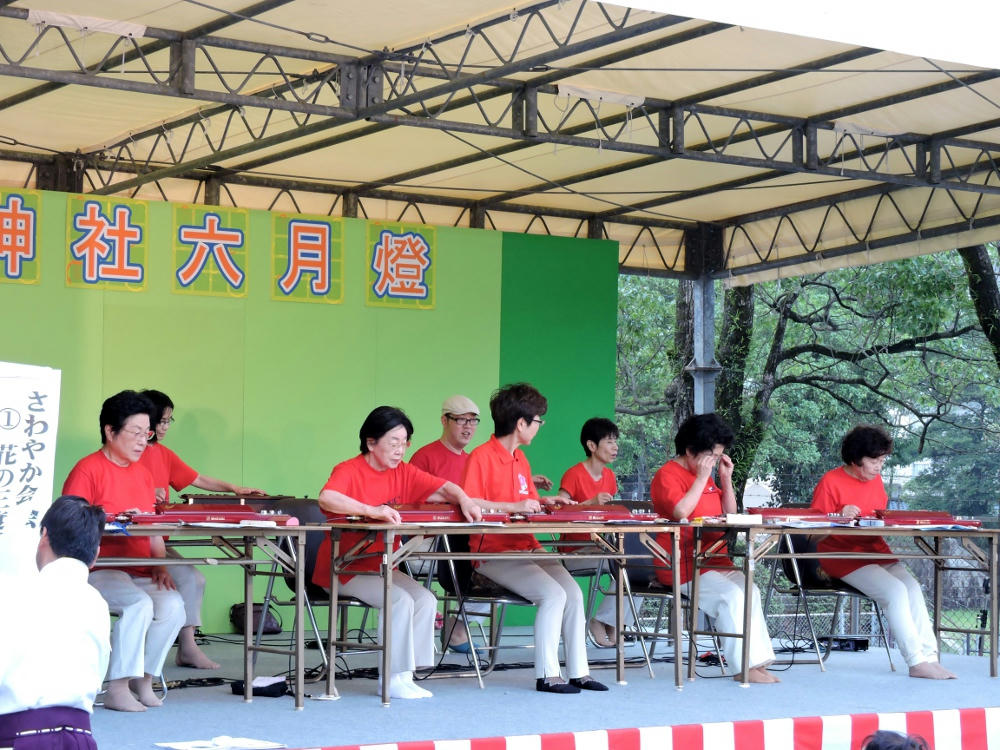 In an area off the to side of the shrine, next to the ikebana tables, there were some stage events. I was only able to catch two of the events on Wednesday - one before work and the other after I got back out at 9:30. The first was a demonstration of the Taisho harp (a cross between a koto and a typewriter) and the second was a traditional dance. In fact, I caught the last dance of the festival, before the stage shut down. The video is at the bottom of the blog.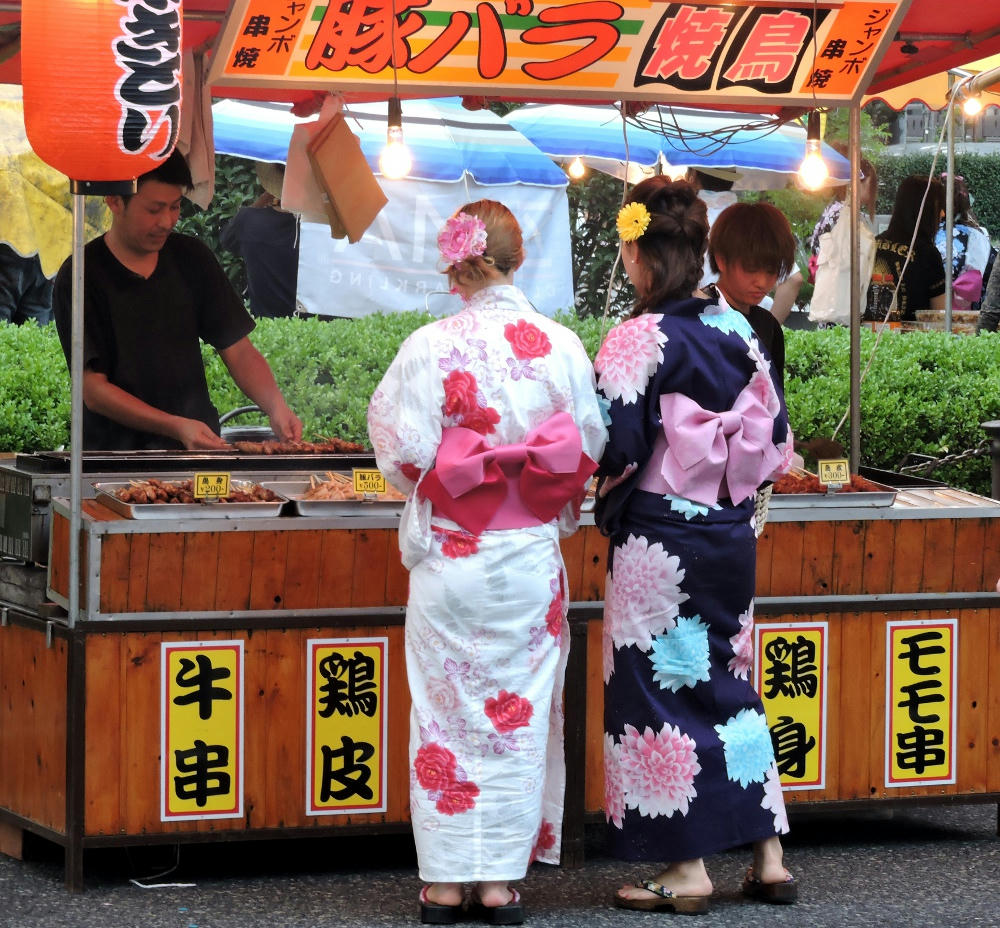 Yukata girls buying yakitori (fried chicken on a stick).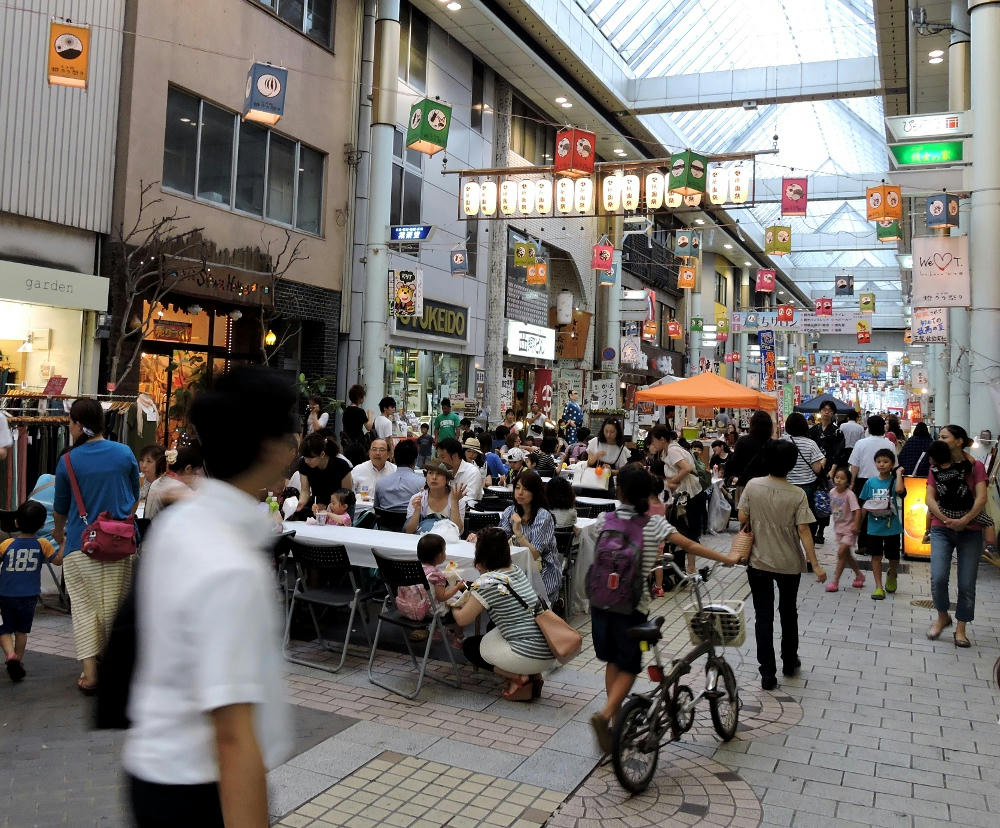 A few blocks away, the Tenmonkan shopping complex also participated in the festivities, with the restaurants setting up tables in the walkways for "outdoor" dining.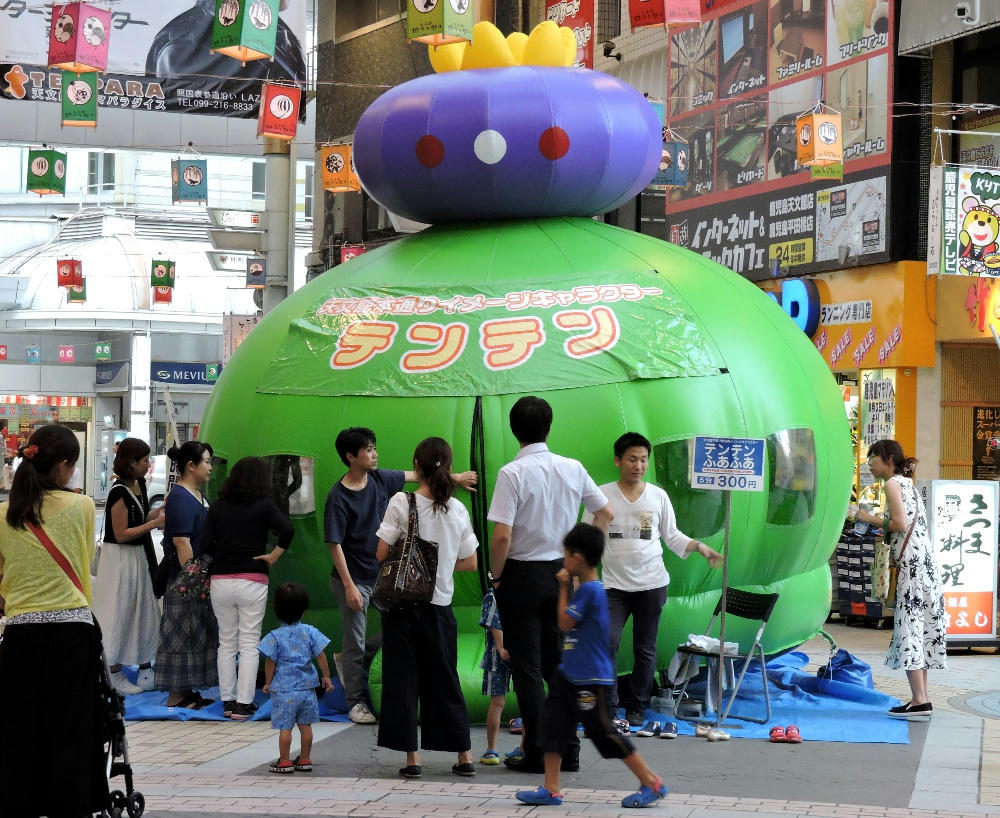 Tenten, the Tenmonkan UFO alien mascot, made its appearance in the form of a children's jump room. 300 yen ($2.50 USD) entrance fee.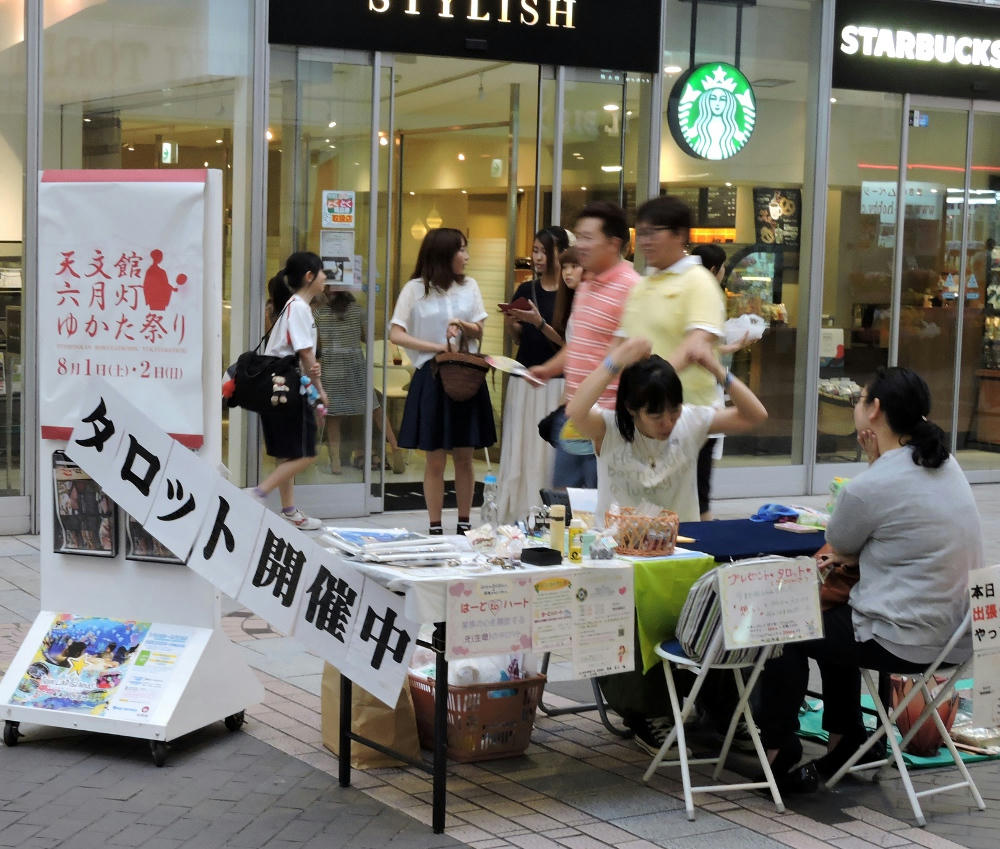 The woman in white facing the camera is doing tarot card readings. I can only imagine what the cards are saying. (The sign to the left is advertising the Yukata Festa on Aug. 1 and 2.)
I wasn't able to do very much at the festival this year, which was disappointing. But I did like watching the Taisho harp performance. I saw this group before, a few months ago.
Direct Youtube link