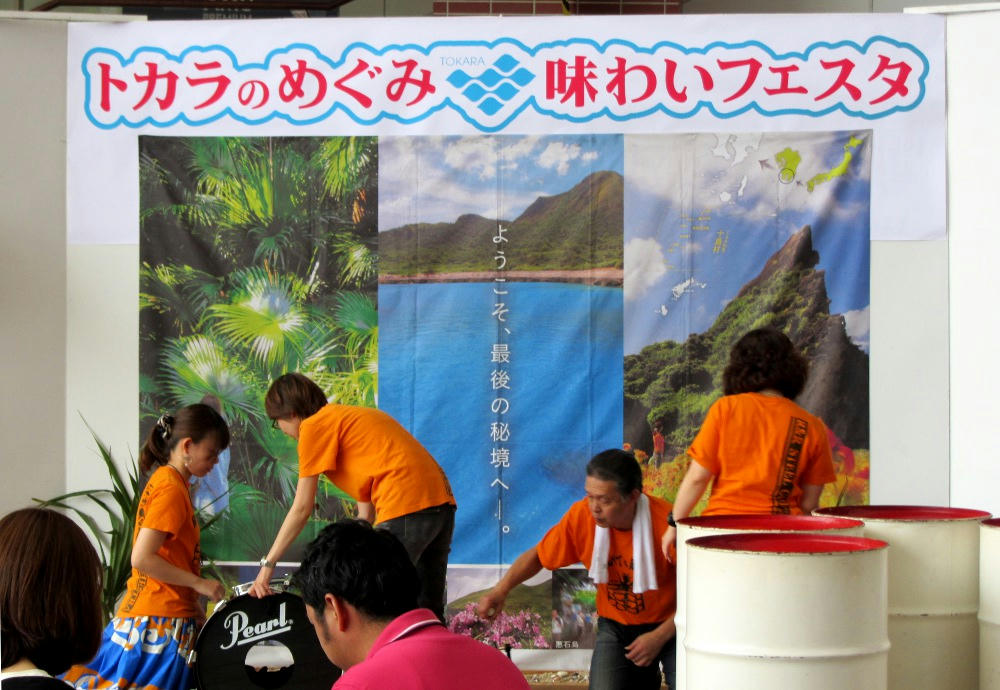 On Sunday, the 5th, I went up to Amupla to do some shopping and check whether there were any events going on. They did have the Tokara no Megumi Ajiwai Festa (The Taste of Blessed Tokara), which offered a few tables selling foods and products from Tokara, as well as one booth giving away free bowls of curry rice, and an event stage. Unfortunately, I got there at 3 PM, when the band was tearing down. I didn't see a schedule, so I assume that there was at least the steel drum group, and they only played a few times during the day. Afterward, an announcer would occasionally pick up the microphone and try to encourage people to buy the stuff at the tables.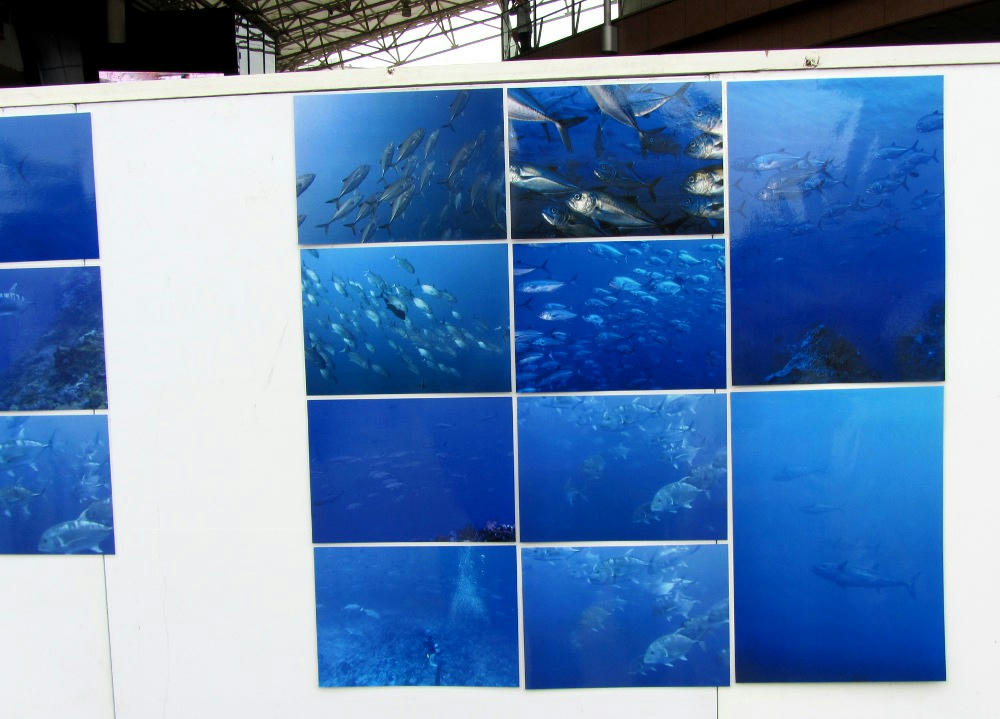 There were a few display boards out front with pictures of fish.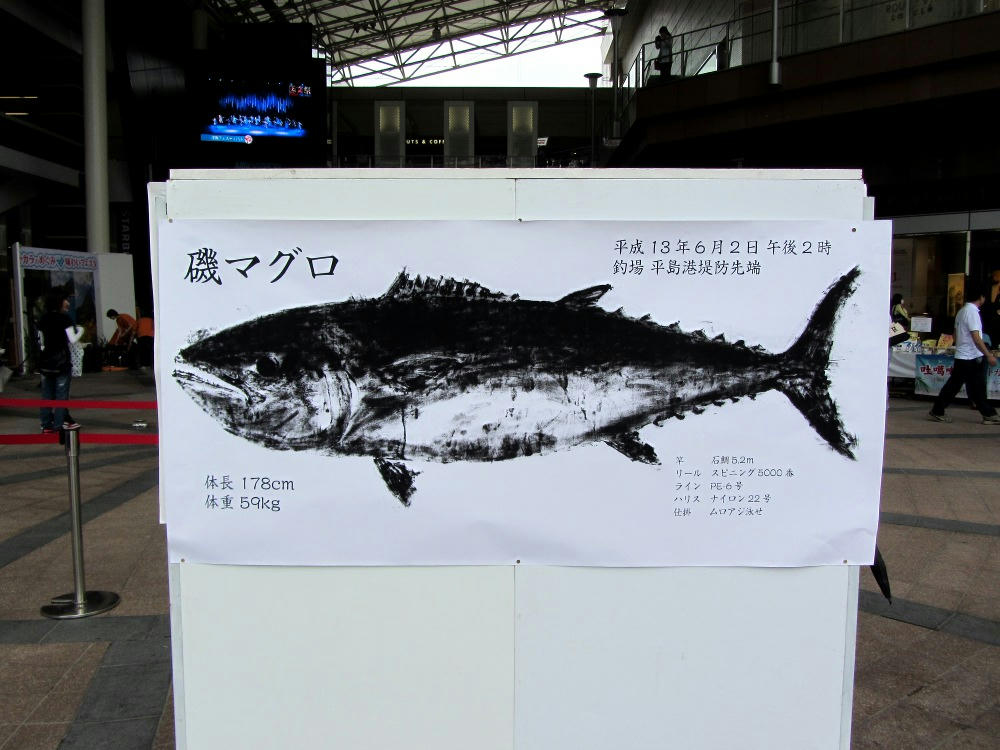 And of maguro (tuna). I was told by one of the people working the tables that it took her 12 hours to get to Kagoshima by ferry from Tokara, a group of 7 inhabited islands south of Yakushima. Since it took me about 2 hours to get to Yakushima by jet ferry last year, I'm guessing that she took the slow route, which admittedly was only 6,500 yen ($60 USD) and therefore about half the price I'd paid. The main tourist attractions there are fishing, swimming, the food, and clear night skies. The woman had been on her school's English debate team, and spoke pretty good English, for having never lived outside of Japan.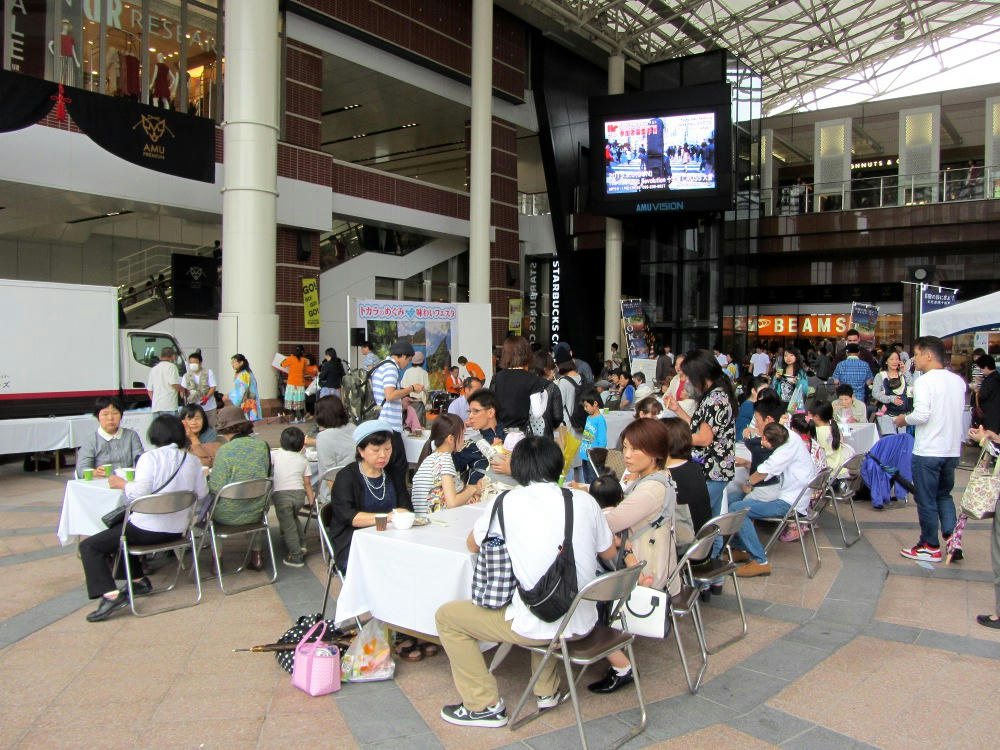 There were several tables to accommodate the visitors that wanted to eat the free curry. There was also a grill cooking up foil-wrapped baked fish, but I didn't try that, myself.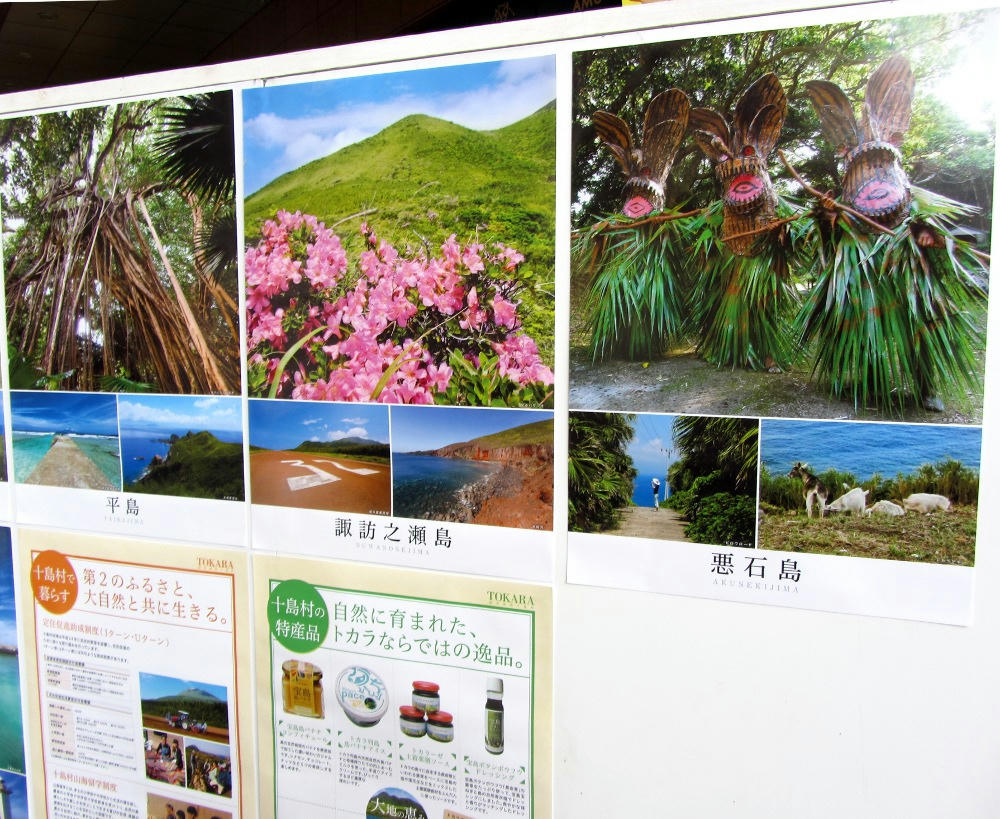 I was told that there's a big matsuri in August, during Obon,
Boze Matsuri
, which kind of looks a little similar to the Mud Men in Papua New Guinea. Looking at the brochures, the islands look pretty, and the matsuri is intriguing. If I could rent a bicycle there, I'd consider going during Obon, if I could take the jet ferry (I'd prefer the fast way). I'd take the big camera with me.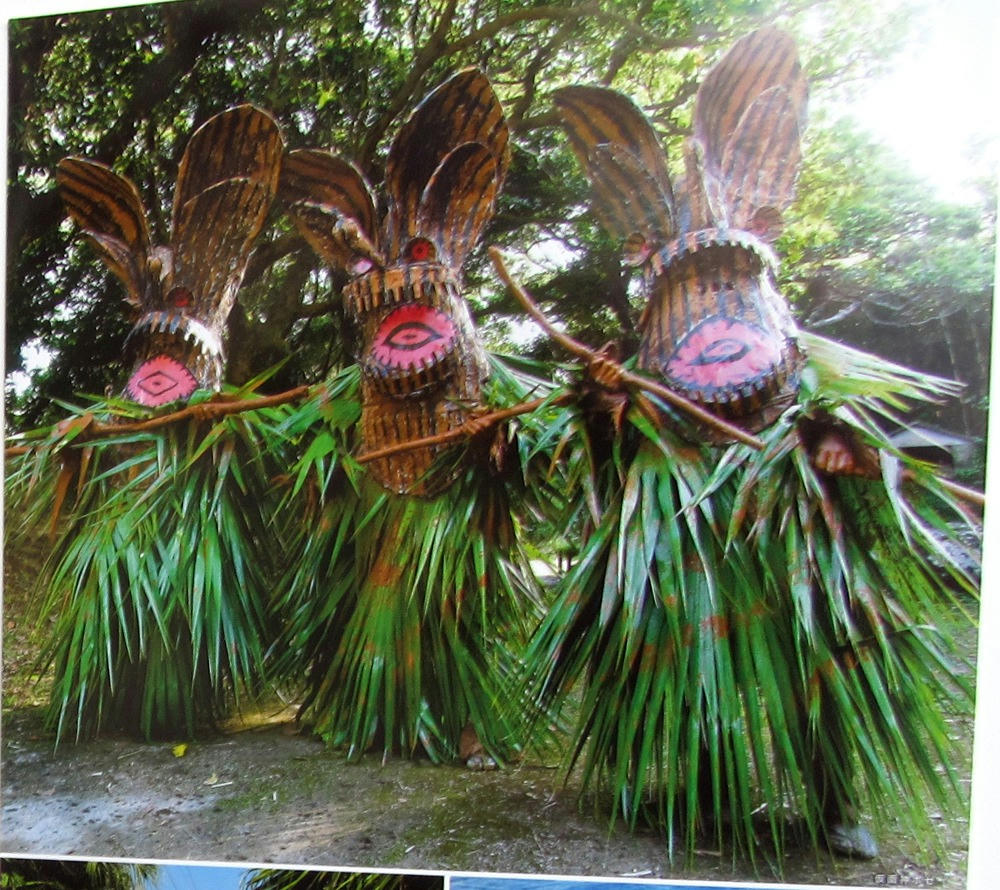 To thank the woman, I bought a bottle of the hot vinegar her family was selling. She'd said that her father had started his own company making sea salt about 15 years ago, and he began selling a kind of "Japanese Tabasco sauce" (hot pepper, salt and shochu) 1 year ago. One small bottle was 450 yen. I've been using the hot sauce on soups and vegetables. It's very mild and adds more of an aroma than a flavor.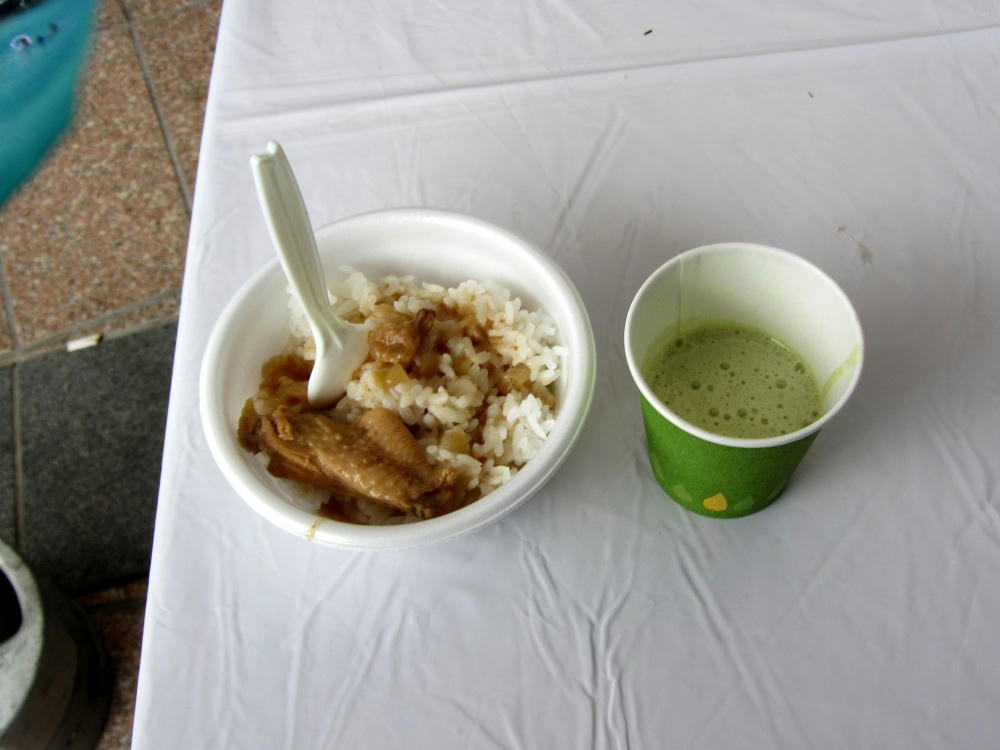 I decided to also get a bowl of the free curry rice. This one had a chicken drumstick. The curry was a little more watery than normal, but it tasted good. The servers also gave me a small cup of something that seemed to be green tea powder mixed in with banana to make a kind of smoothie. It was very thick and foamy, but also tasty.
The rain finally let up for a while, although the sky was still really cloudy (throwing off the small camera). Overall, not a bad day.