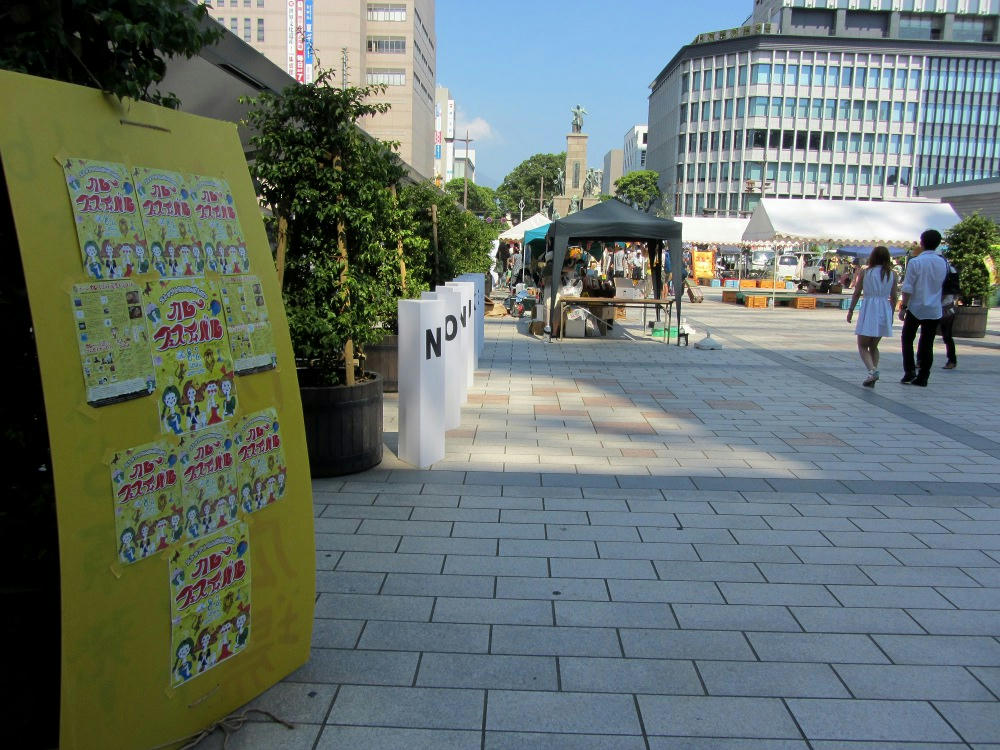 Along with the Tenmonkan Yukata Matsuri, a local group of small merchants decided to put on a curry festival, featuring 7 restaurants selling variations on curry - Thai, Indian, Japanese, veggie, and no nuke.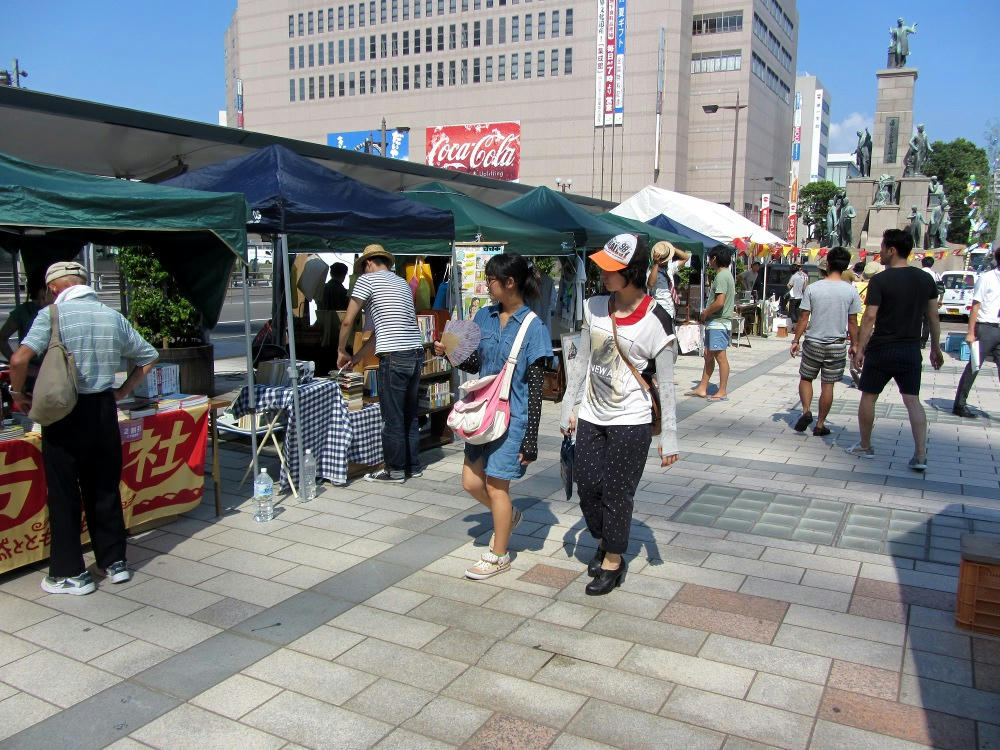 Things got started at 3 PM, but the food wasn't really ready to be sold until closer to 4 or 5 PM. In the meantime, other booths sold used books, arts, crafts and jewelry.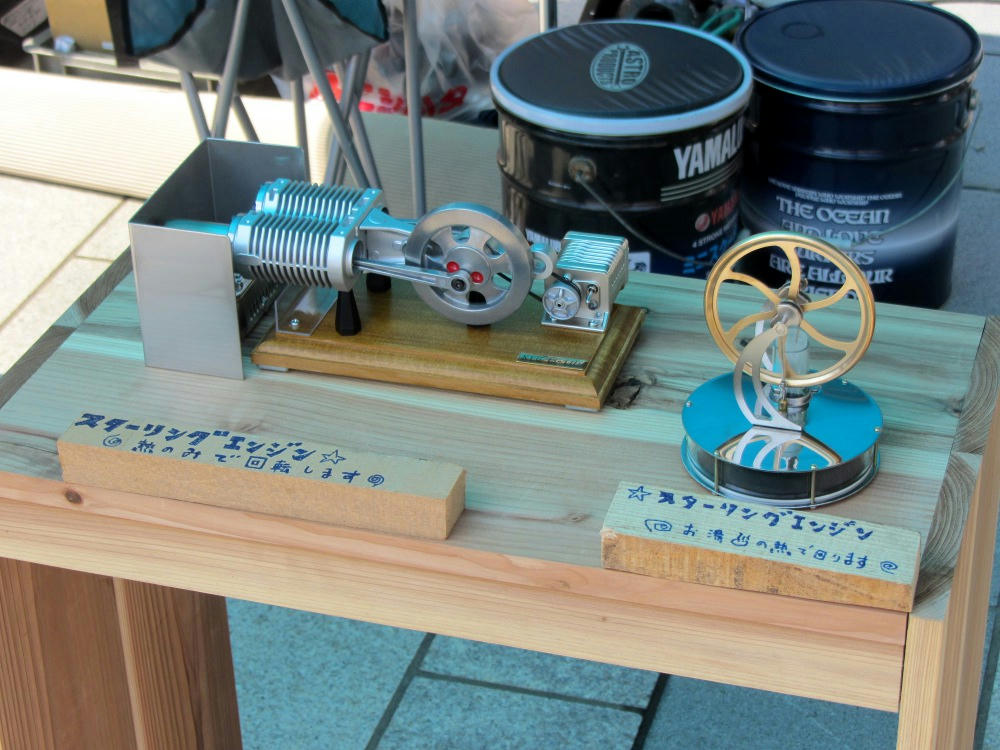 (Examples of sterling engines, which were used to promote alternative forms of energy.)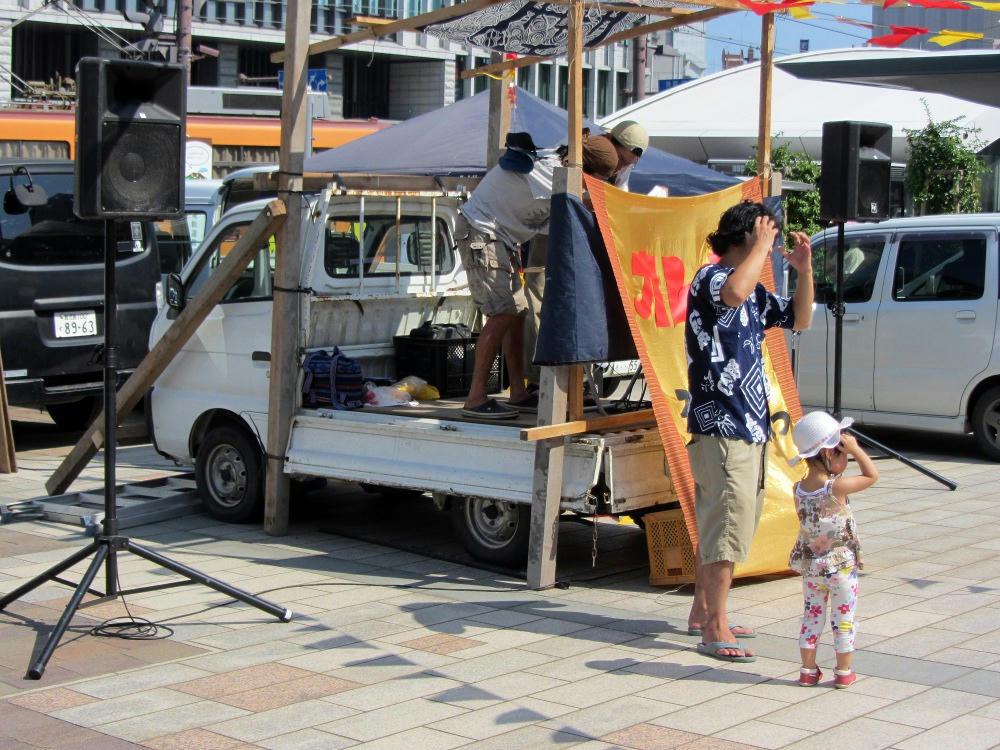 One of the other connecting themes for the event was that everyone here is anti nuclear power. It was kind of a protest to the government's push to restart the Satsuma Sendai nuke plant a few miles away from Kagoshima. The organizers had a DJ come in and play reggae music from the back of a small pickup truck. (The protest had no effect, the government is proceeding with the restart this week.)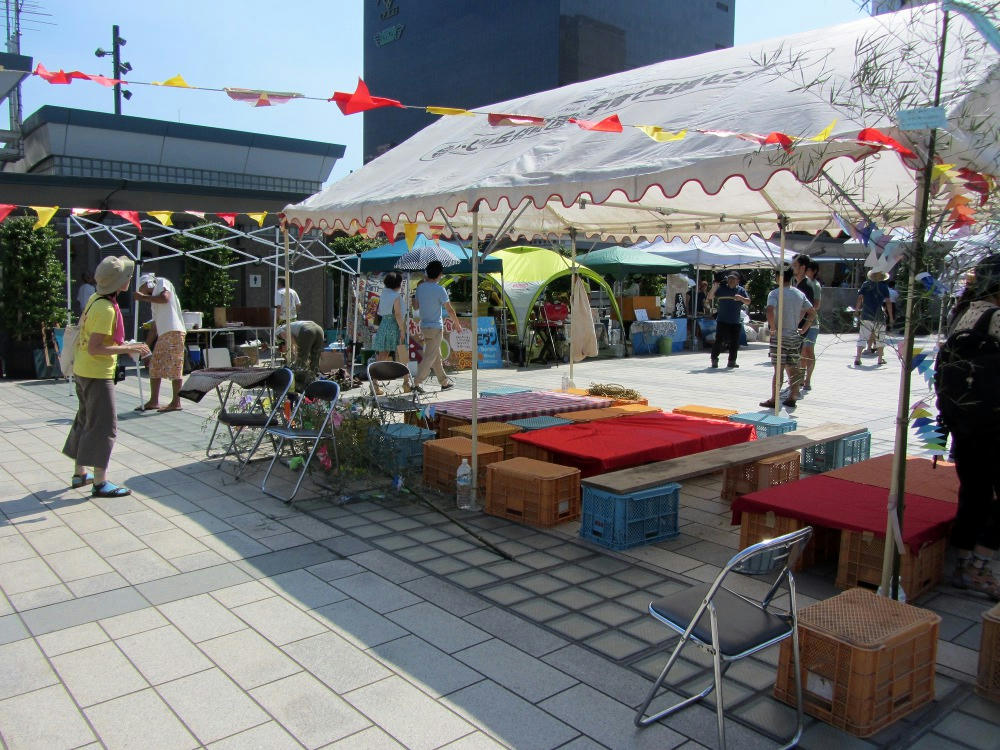 There were two locations for people to sit and eat, rest and listen to the music. The little tree to the side of the photo was used for people to tie pieces of paper with their messages to the government against the nuke plants.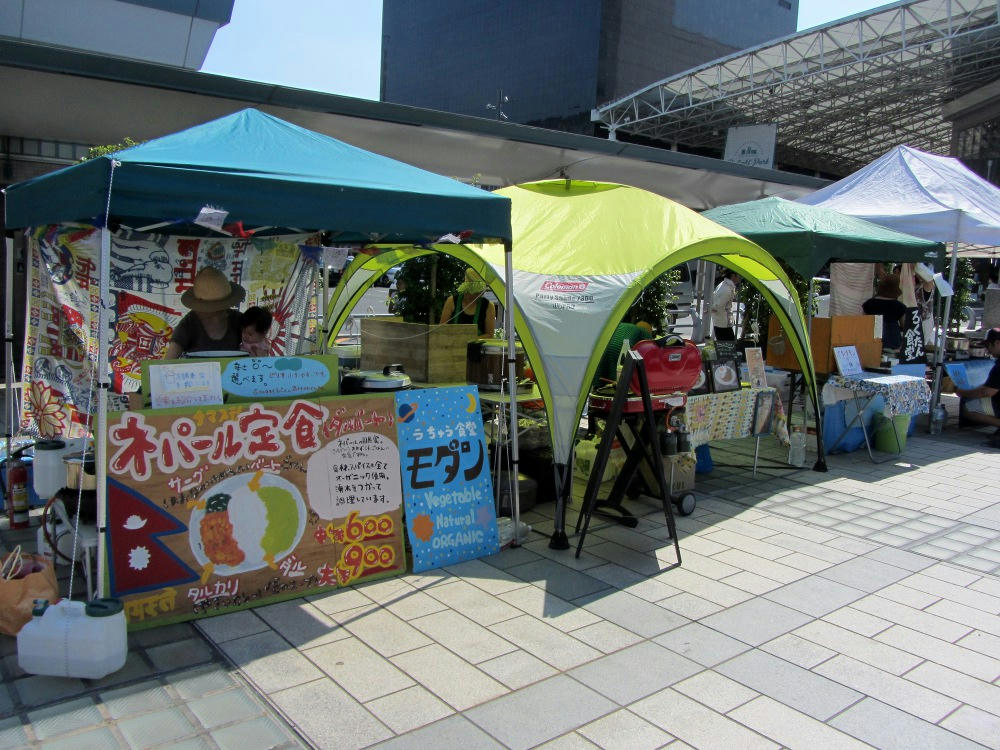 (Some of the food booths.)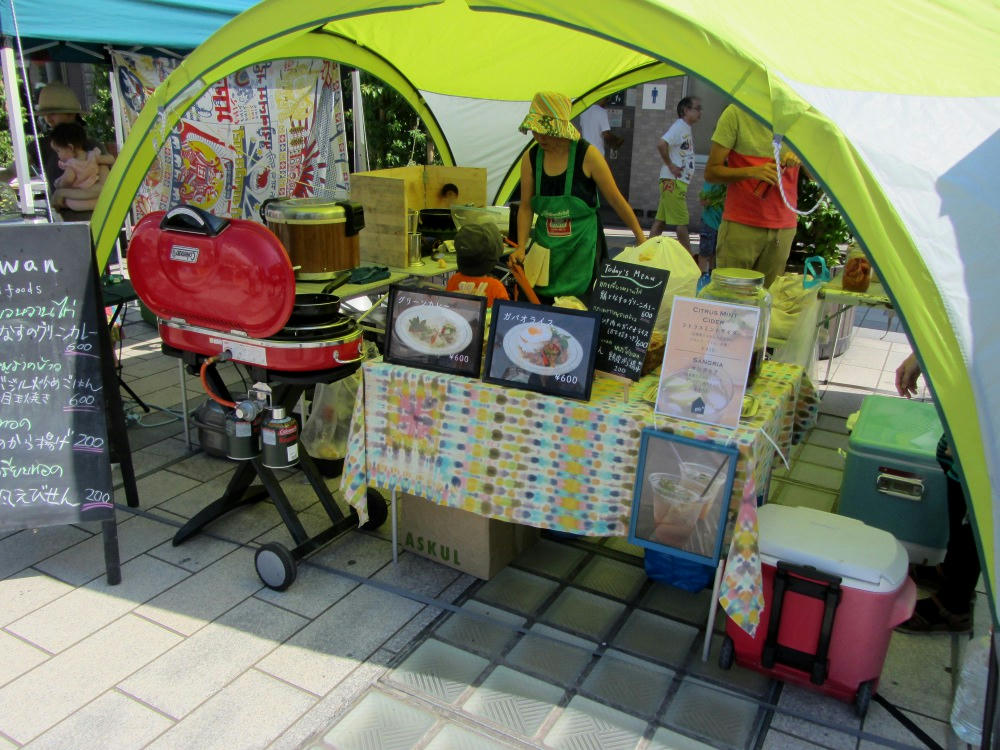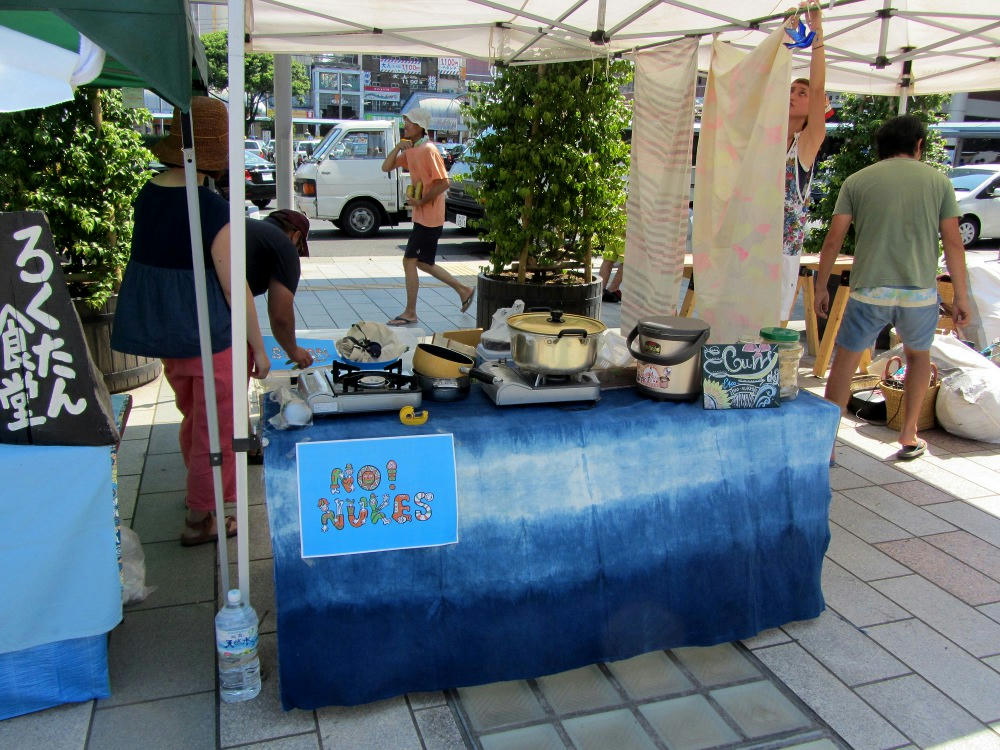 (No Nukes curry)
I guess the organizers considered it a success. There may have been 200-300 people attending, signing petitions and everything. Most of the food was sold out by 7 PM when I returned home, and the remaining booths had lines of 30 people trying to get dinner before it was all gone. (The prices for food with in the 500 to 650 yen range ($4-$5 USD) for one plate. Too pricey by U.S. standards, normal for Japan.