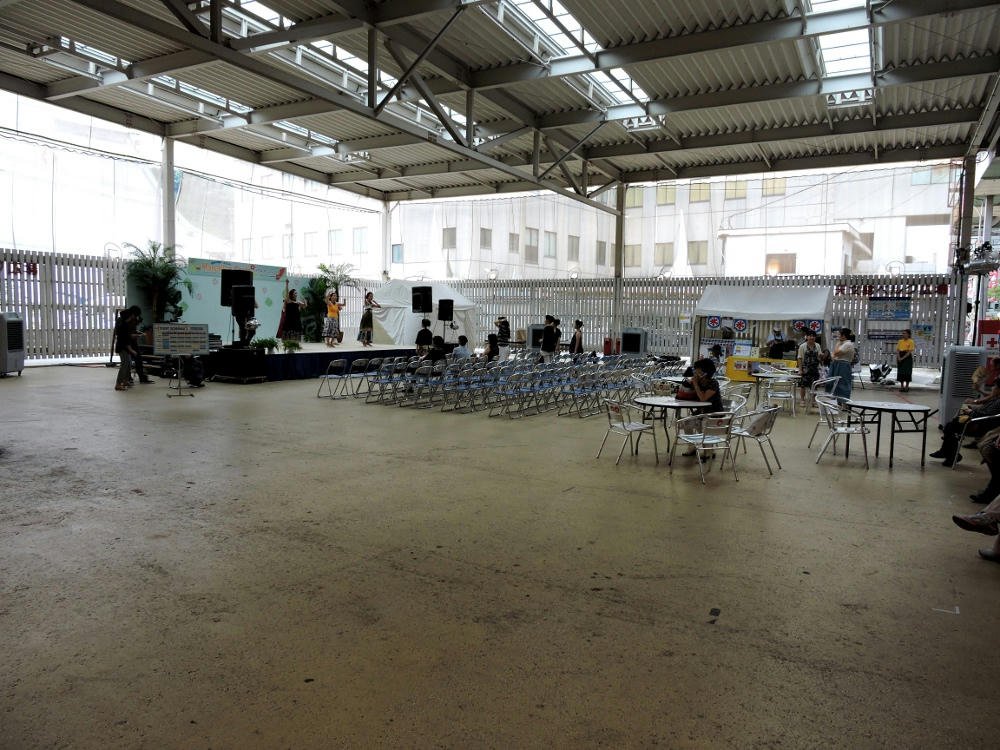 In yesterday's Small Adventure post, I mentioned that I'd possibly messed up the big camera. During the entire week last week, the Yamakataya department store had hosted an Hawai'ian festa. There were 3-4 venue spots: the auditorium in the store itself, some other location around the store, the space in front of Lotteria, and the space in front of 7-11 at the other end of Tenmonkan. Most of the major stage acts required buying tickets, and were held in the store. According to the schedule there had been live music outside at 7-11 on Monday, but I'd missed that. The rest of the events were amateur hula dancers practicing on stage in front of Lotteria, and one band that played for about 30 minutes on Thursday.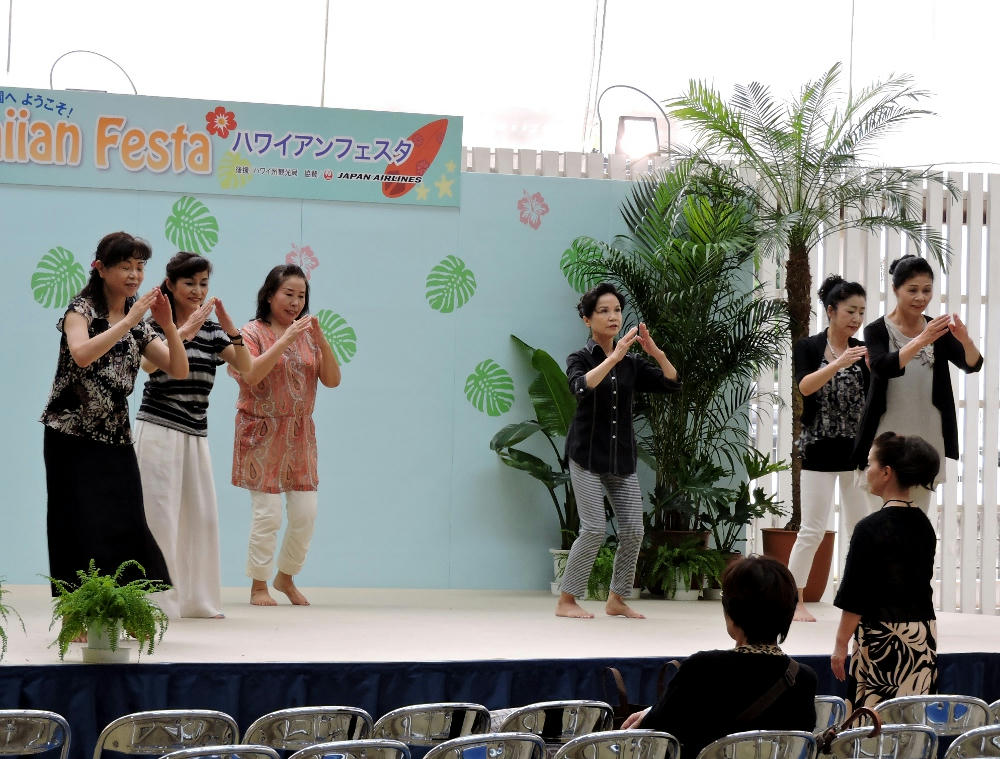 The Lotteria space was almost deserted, and I guess that made it easier for the hula groups to practice with their instructors uninterrupted.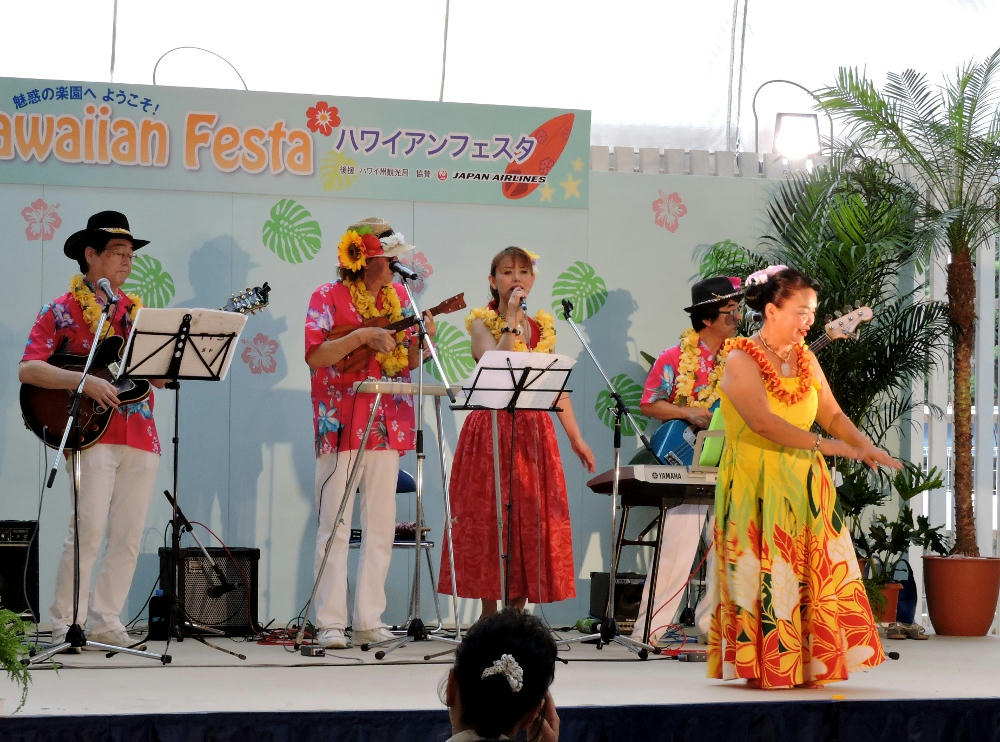 I made a point of hanging around until the band made their appearance on Thursday. But, it really wasn't my kind of music. Further, the camera started acting up, refusing to auto focus, so I went back home without trying to take any video this time.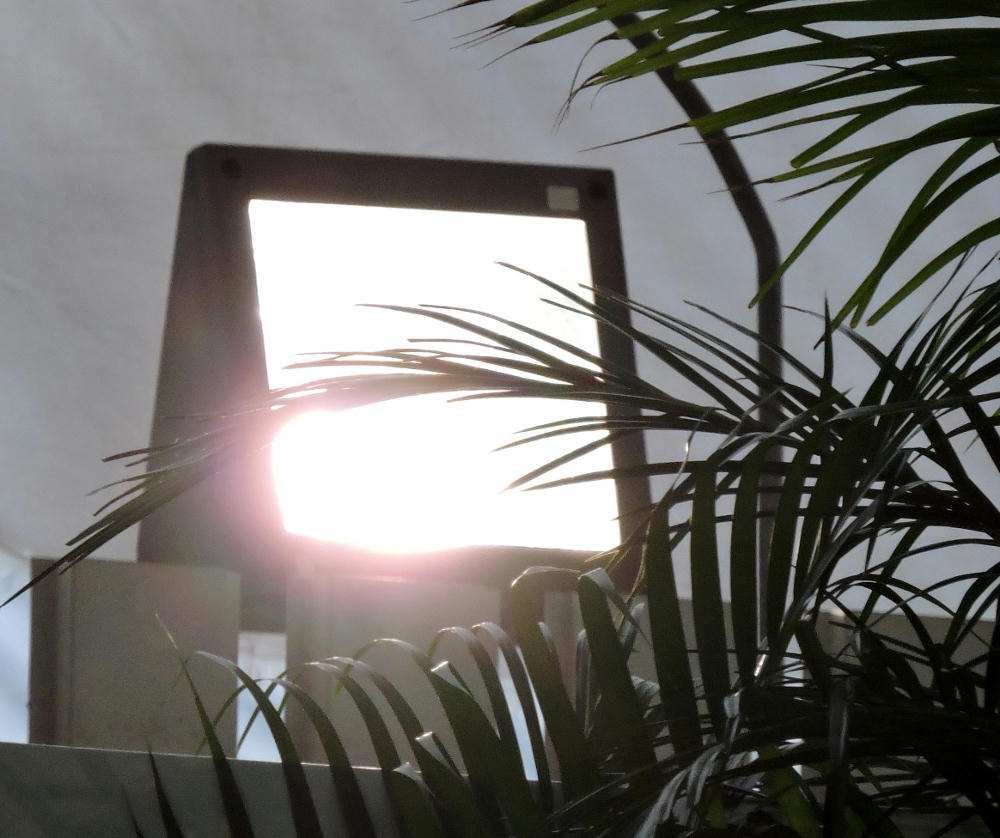 And this was the culprit. When I was waiting for the band to set up, I noticed that the humidity was causing a strange sparkling haze around the spotlight. I was hoping that I might catch part of that with the camera, so I zoomed in from about 60 feet away, and tried applying various aperture settings to darken the shot and enhance the hazy part. I assume that the light was simply too strong for the CCD or something, because for the next 3 days, I had a lot of trouble getting it to auto focus right.