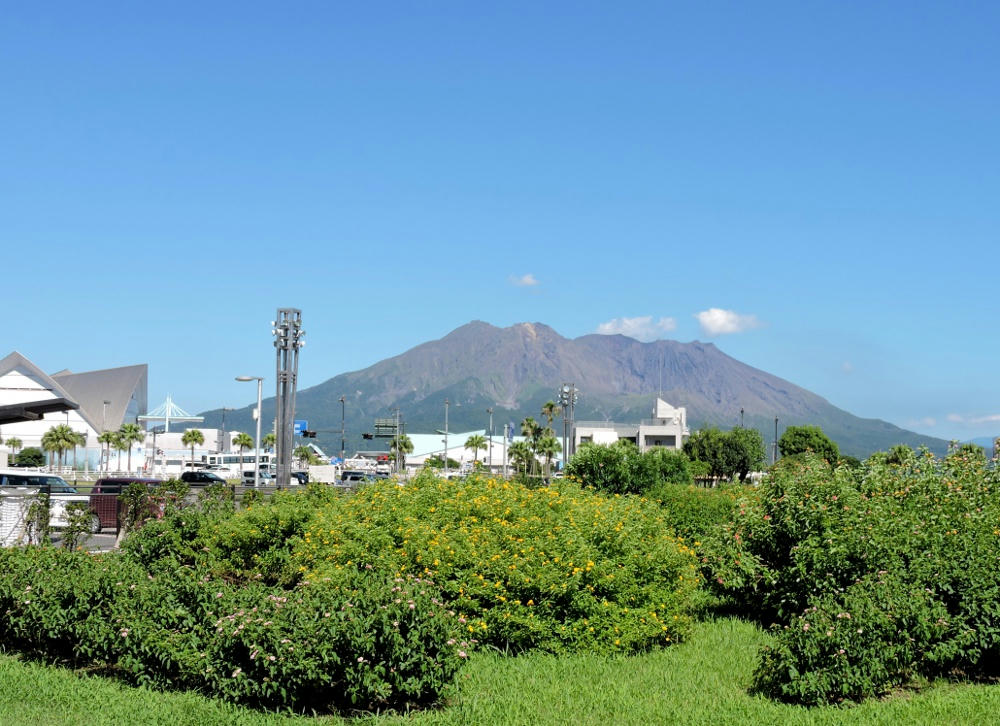 Ok, the reason for going down to the boulevard in front of City Hall on Saturday was to see if I could get a shot of the volcano. A week ago, it had burped, and the swelling in the ground had been enough to trigger a level 4 evacuation warning of all the residents on the island. The ferries stopped running, as did the bullet train out of the main train station, and planes stopped flying overhead. By about Wednesday, the city cancelled the big fireworks event scheduled for the end of the month, while two of the national English newspapers were running conflicting stories (the Japan Times said that the volcano was calming down, and the Asahi Shimbum claimed government officials were in the process of elevating the warning and predicting things were going to get a lot worse in the next couple of days). By Saturday, the warning had been lifted, allowing people to return home to the island and the ferries to run again, but it was too late for re-permitting the fireworks to happen this year.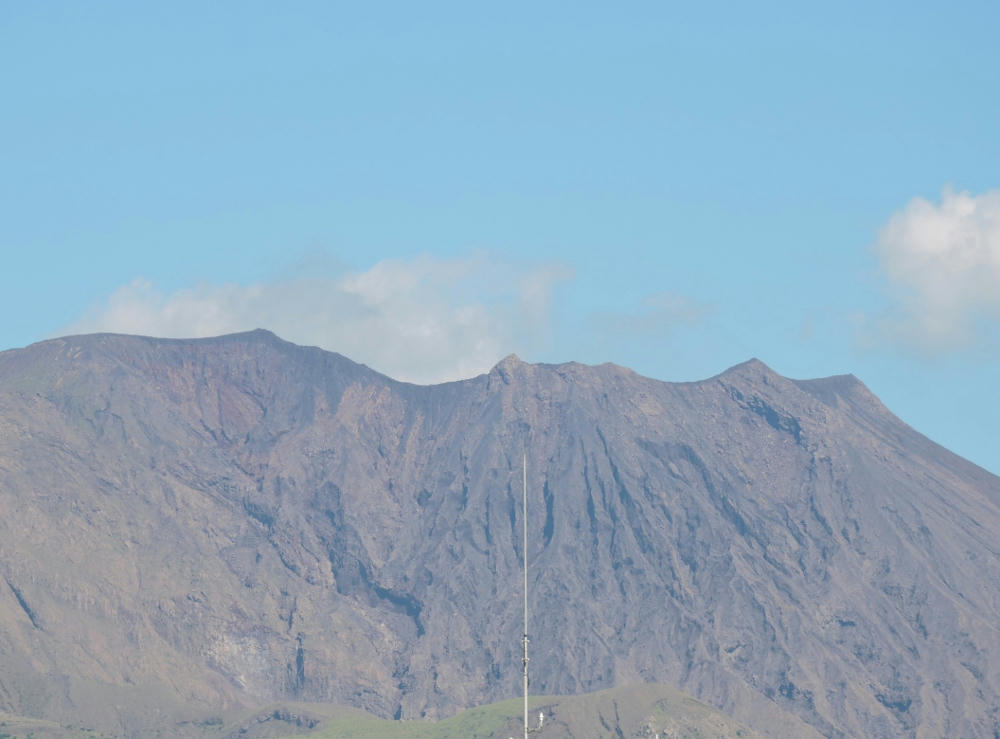 (Nope, no eruptions here.)
The weather was perfect, and I wanted to take photos to show that the volcano had settled down, finally, but now the camera wouldn't focus right. I managed to get two pictures during my break, anyway. The rest of the break period was spent buying, and then losing, the
Area 51
manga.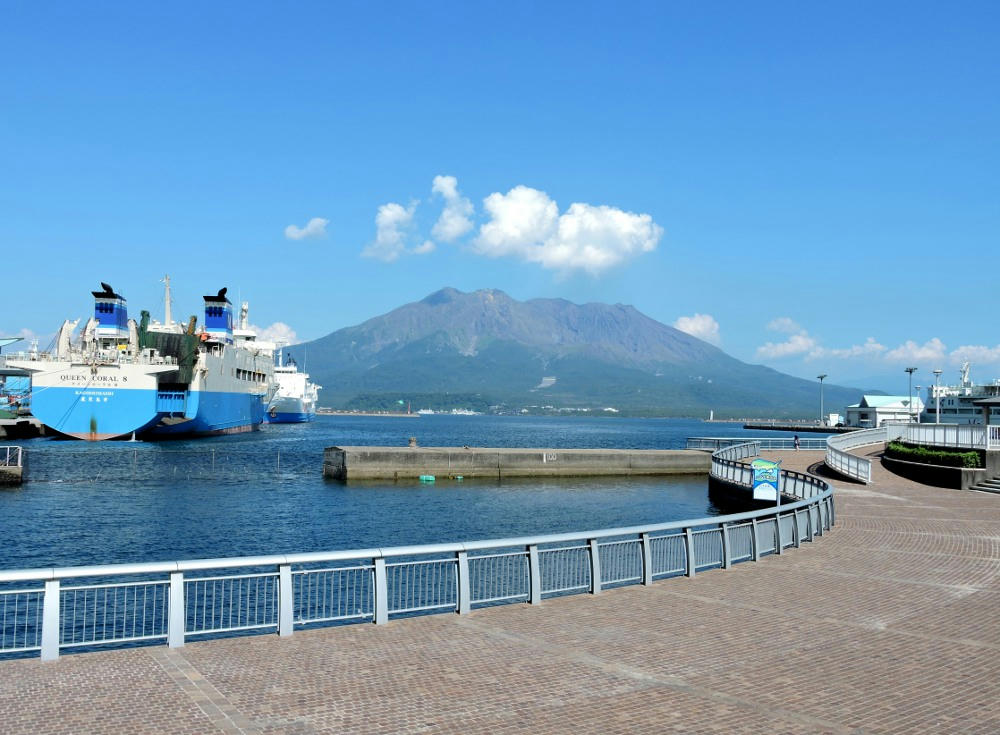 Saturday night, I pulled the battery out of the camera to see if that would make a difference. I also went into the menu and did a "reset to factory defaults". Sunday, I went down to City Hall, where I found out that the matsuri from the day before had apparently ended the day before. I continued down to Dolphin Port and took a few more test photos.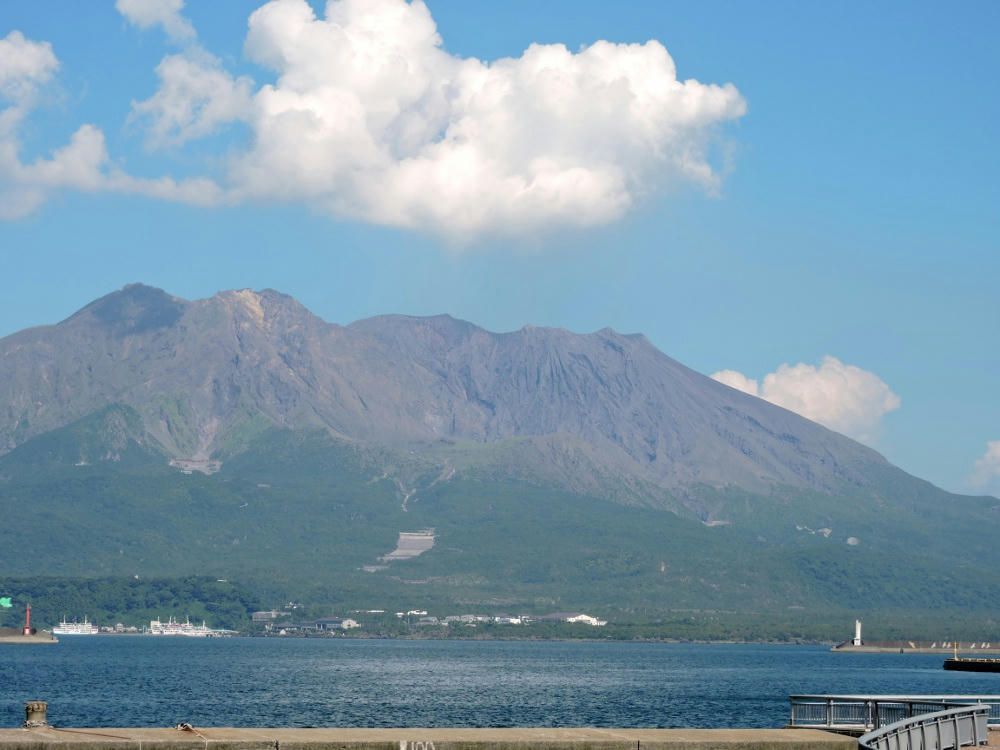 At the moment, it seems the camera is ok, but I had trouble Sunday night when I tried taking shots of the moon. But, the clouds were rolling back in again and they were partly obscuring the half-moon. So, I still don't know if the inability to focus on the moon is because of the clouds, or the camera.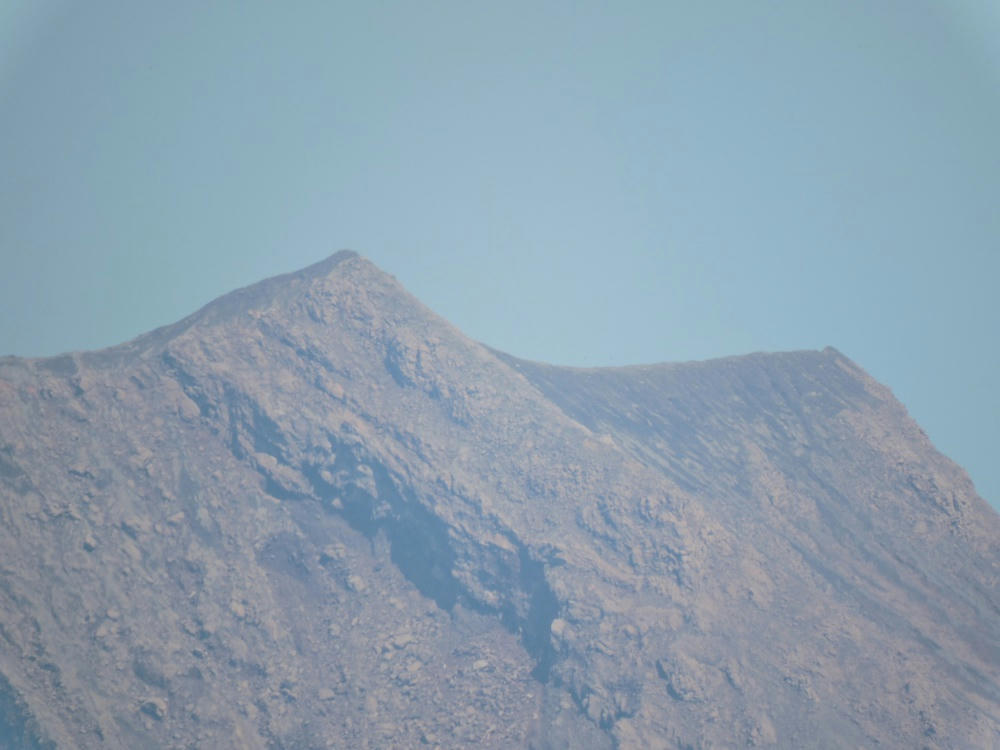 There's no ash coming up from the volcano in this shot, at least.