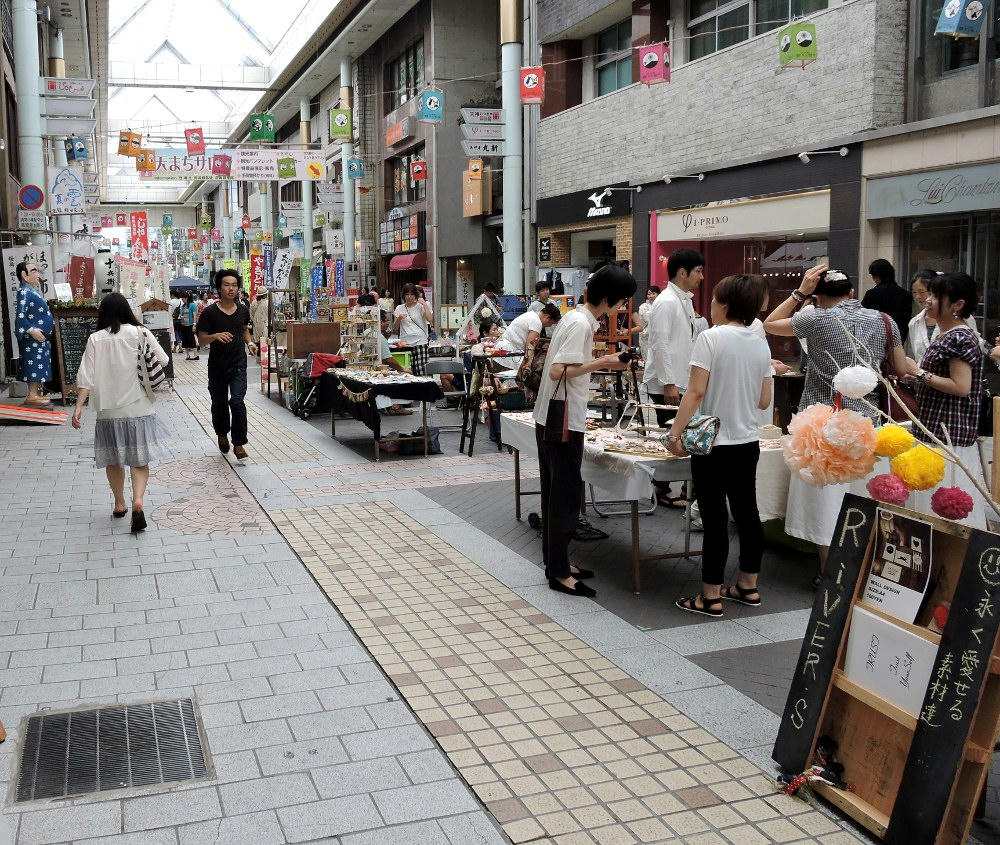 (There were completely different tables set up on the second day, selling dried fish, purses, and various handicrafts.)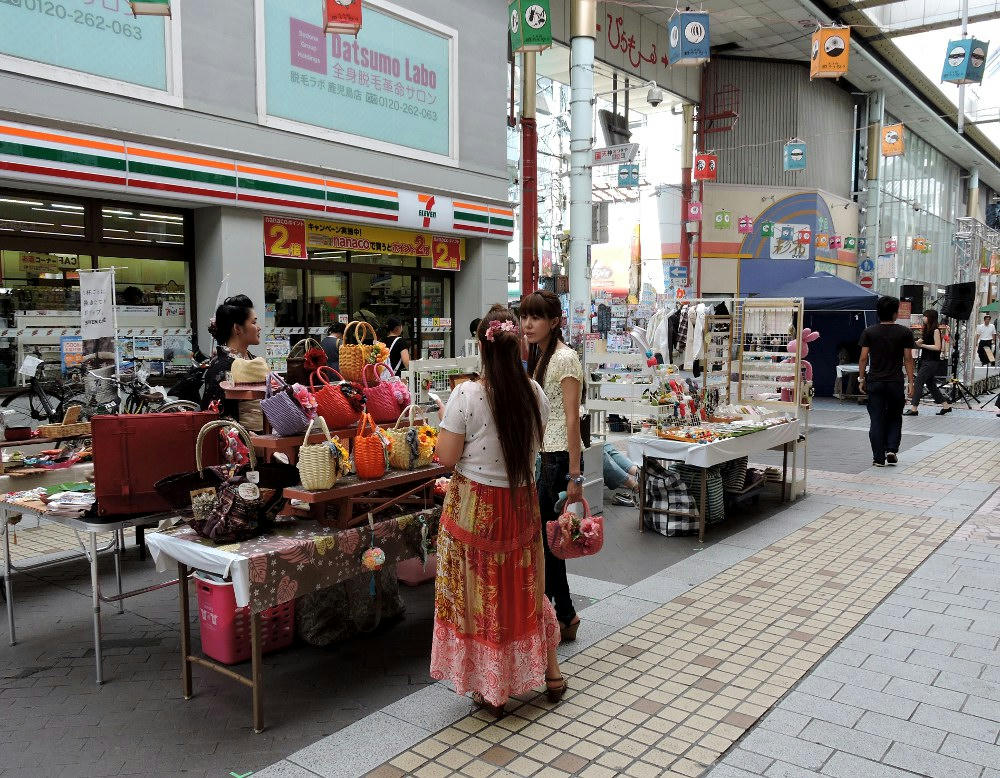 I was able to catch several of the performances on Day 2 next to the 7-11, which I considered to be more interesting than the Anpanman show. The first was In the House, a 2-man group that combines dance, juggling and basketball tricks. One of the guys, the shorter one, is probably the same juggler that appeared at the opening ceremonies for Ogionsa in 2014. I assume that he changed his act to avoid all the other competition.
Unfortunately, as seems to be the case with these kinds of performances, the guys use music that youtube flags as being copyrighted. There's some kind of a block on the below video, but I can watch it just fine, myself. Anyone else having trouble watching it?
Direct youtube link