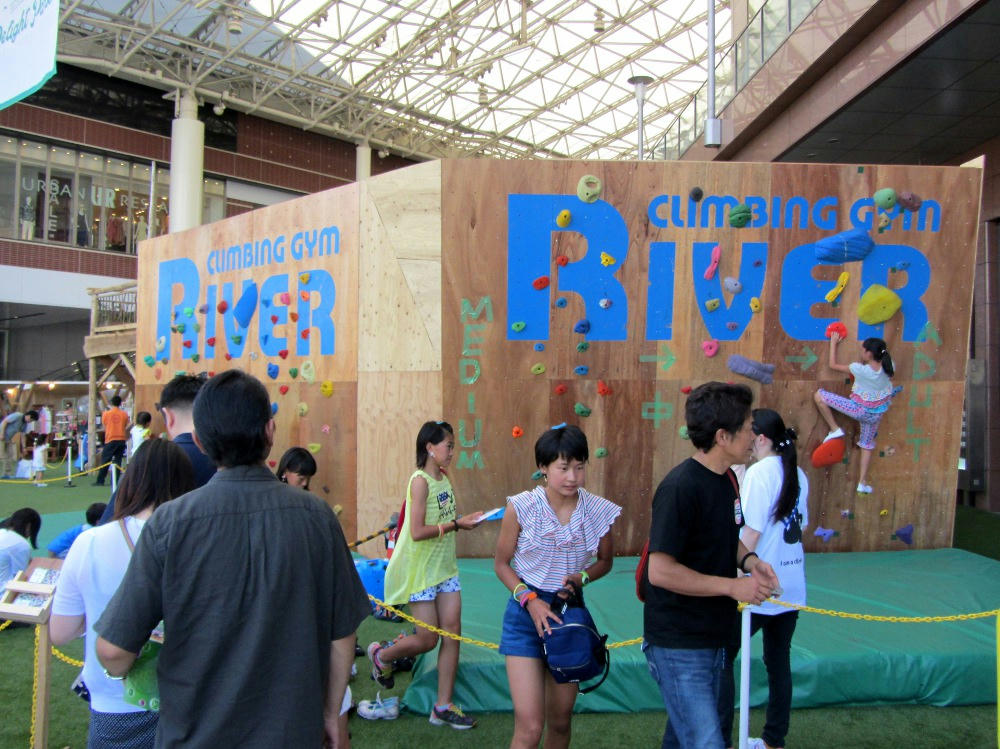 The open space in front of Amupla is often used as a sales area for used CD sellers, or people making various arts and crafts. Over the summer Climbing Gym River put in a climbing wall for the kids.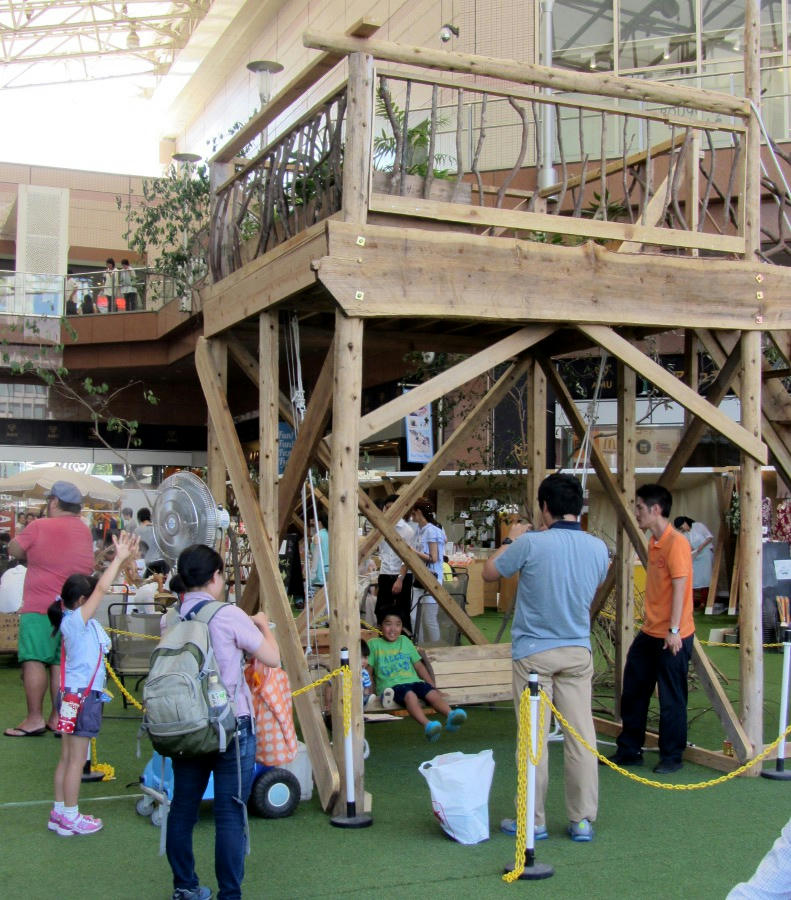 I think the elevated deck came from a DIY company. But, it's being used to give kids a chance to see what a porch swing is like, and to let parents have a reason to take photos of their kids in a porch swing.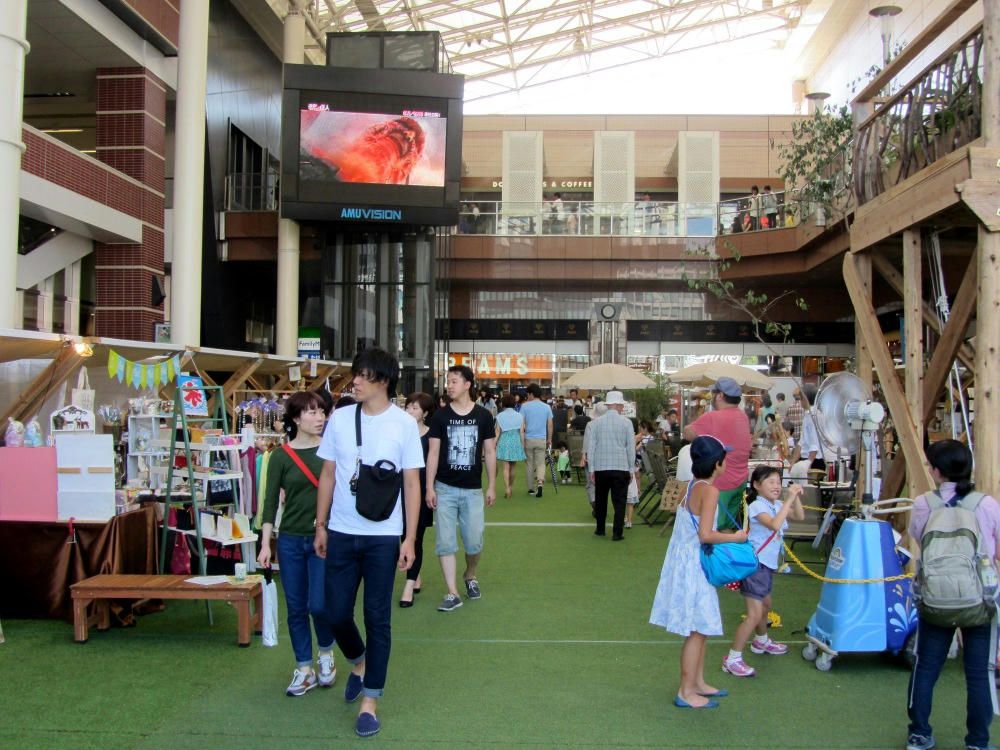 The other booths had shaved ice, jewelry and hand-made crafts.