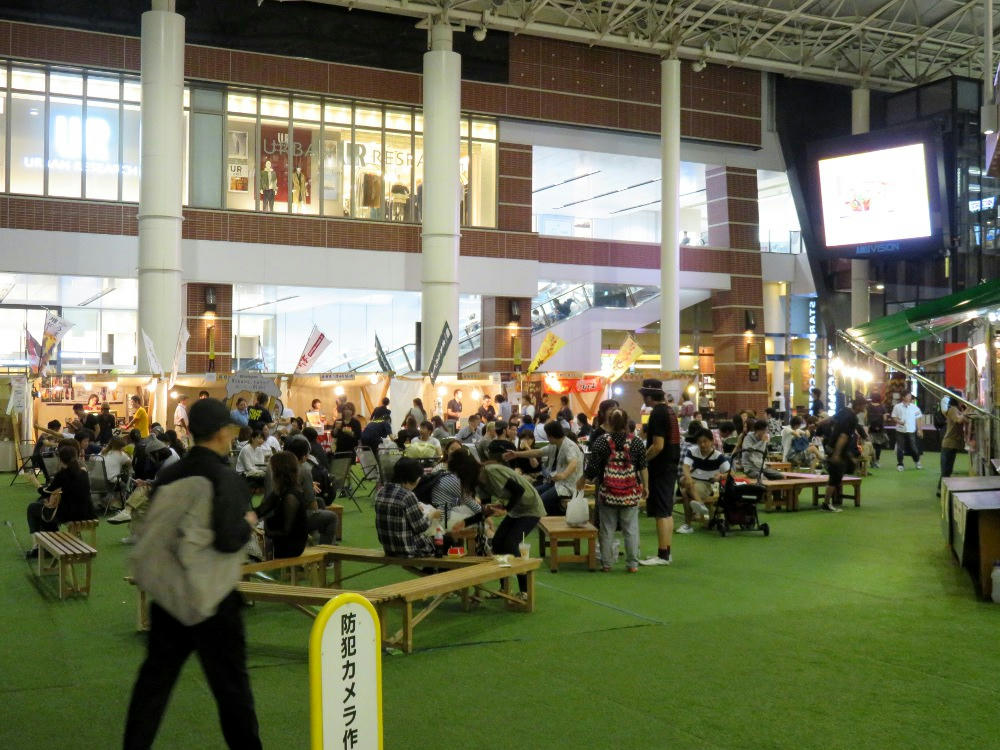 Amuplaza is hosting their Fall Beer Fest this week, from the 21st to the 27th. They have 4 local breweries selling 12 ounce cups of beer for 500 yen ($4 USD), plus foods to go along with it, including sausages (300 yen apiece), chicken bits, fries and yaki soba. One brewery is from Fukuoka (the north end of Kyushu), and two are from Kirishima (the north end of Kinko bay). At least two of the breweries are a part of shochu factories, so beer isn't their primary product.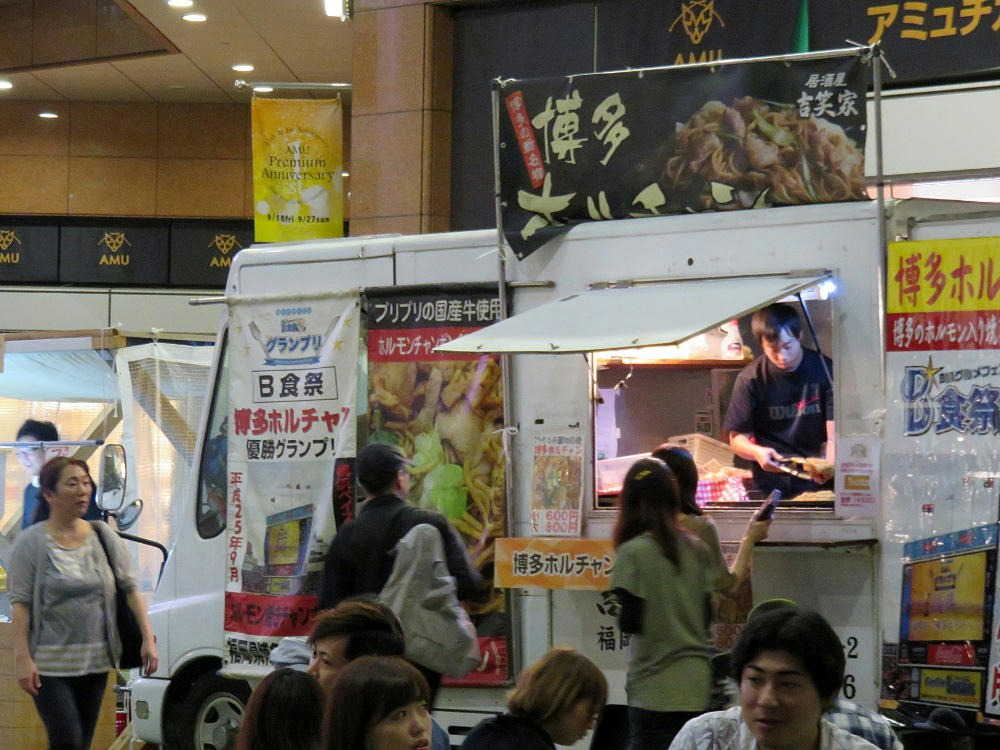 Yakisoba truck. Everything requires buying tickets first, but unlike in the U.S., you can get any number of tickets you want; you're not stuck buying them in batches of $5 and $10. If you want one 100 yen ticket, no problem.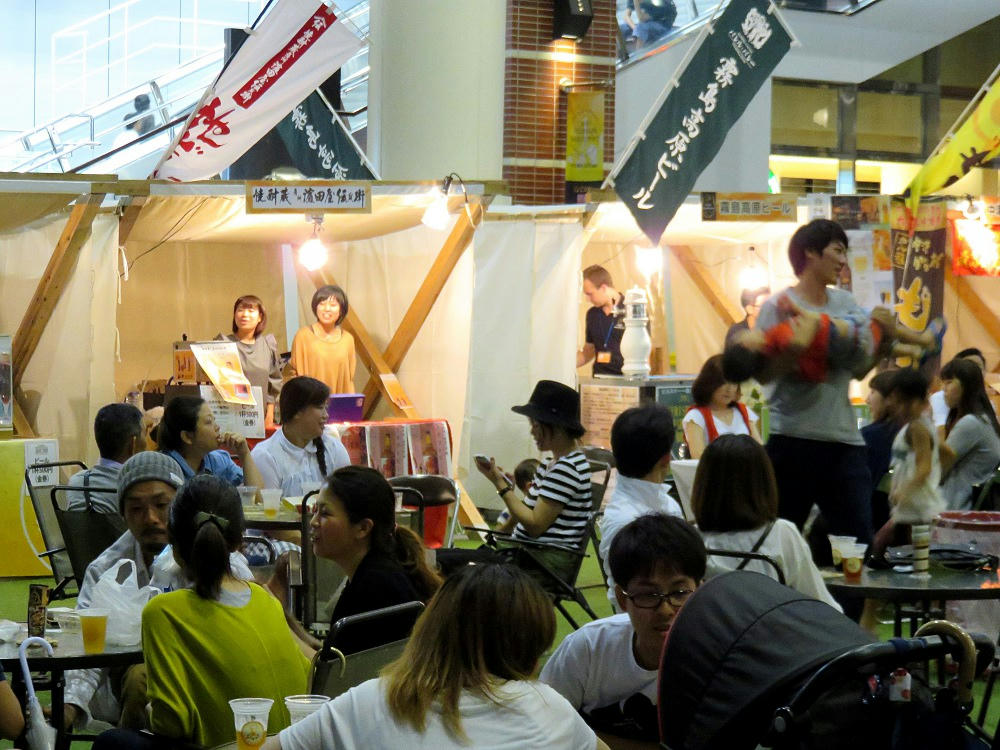 The booth in the back to the right is being manned by a guy from Slovakia, who is in Japan on an exchange program as he's studying in university for a hotel hospitality program. The brewery is Gen and Praha, which has a strong connection to the Czech Republic. When I first came to Kagoshima, I stayed at a hotel that was a 15 minute walk from the Gen factory. They have good beer, especially their pilsner.