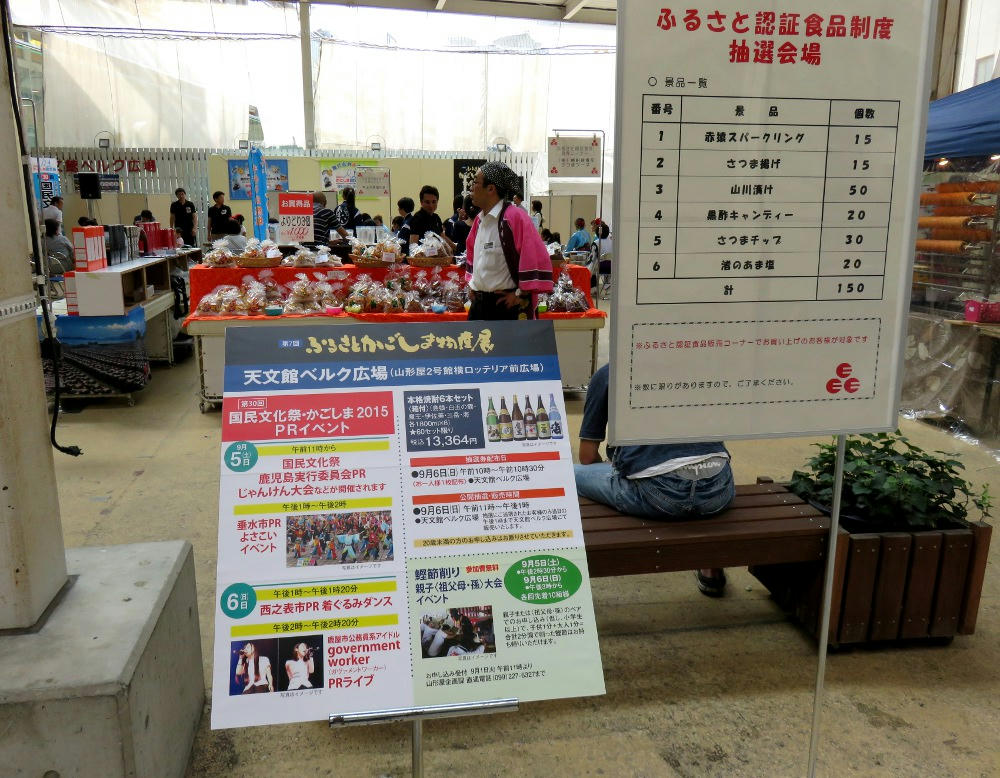 There was a local products event in Tenmonkan, in the open space in front of Lotteria, over the weekend of Sept. 5th. I had to work Saturday, but I did have a break in the afternoon for about 90 minutes. They had a stage set up, with occasional live music performances, but the only thing happening when I was there was the katsuo bushi shaving contest. Katsuo bushi is a kind of flavored dried tuna that is cut really thin and then sprinkled on cooked rice or other foods. In this contest, teams of two people each competed to see which ones could use an old-fashioned shaving machine to produce the most fish in 2 minutes. One person would shave while the other steadied the machine, and after one minute they'd change places. The winner of this round had 30 grams of katsuo, while 2nd place had 22 grams, 3rd place was a tie for 10 grams each, and the last place team had 7 grams. (30 grams = 1.06 ounces.)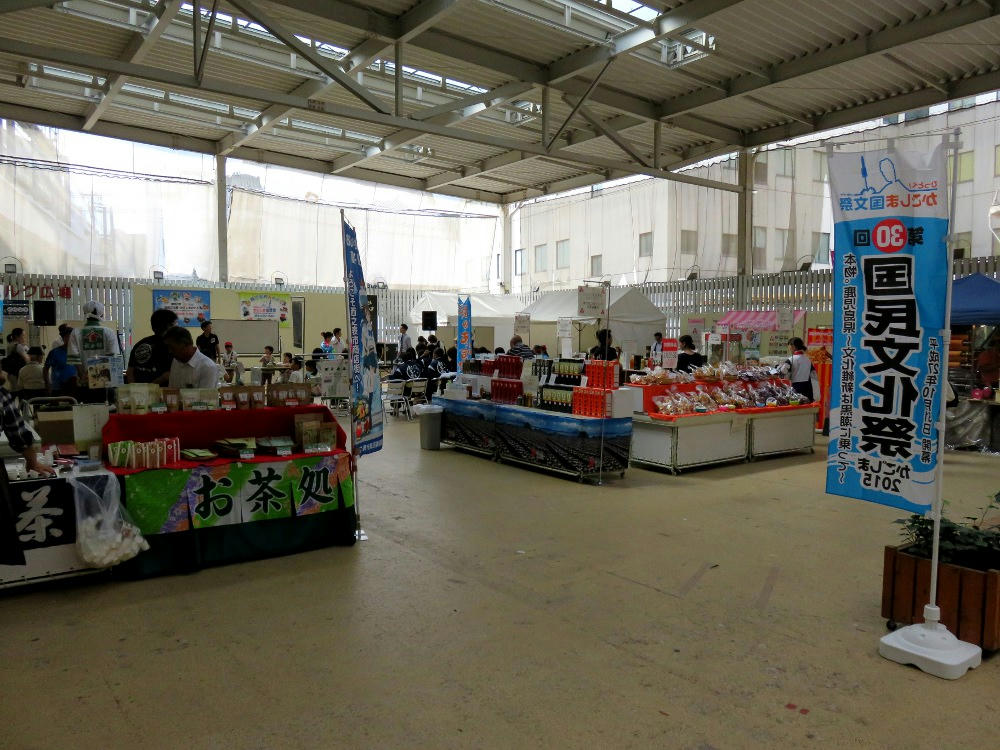 The live performance that finished just before I got there was a yosakoi dance.
Yosakoi
is energetic, choreographed, and includes colorful costumes and make-up, explaining why some of the people watching (and participating in) the contest look the way they do.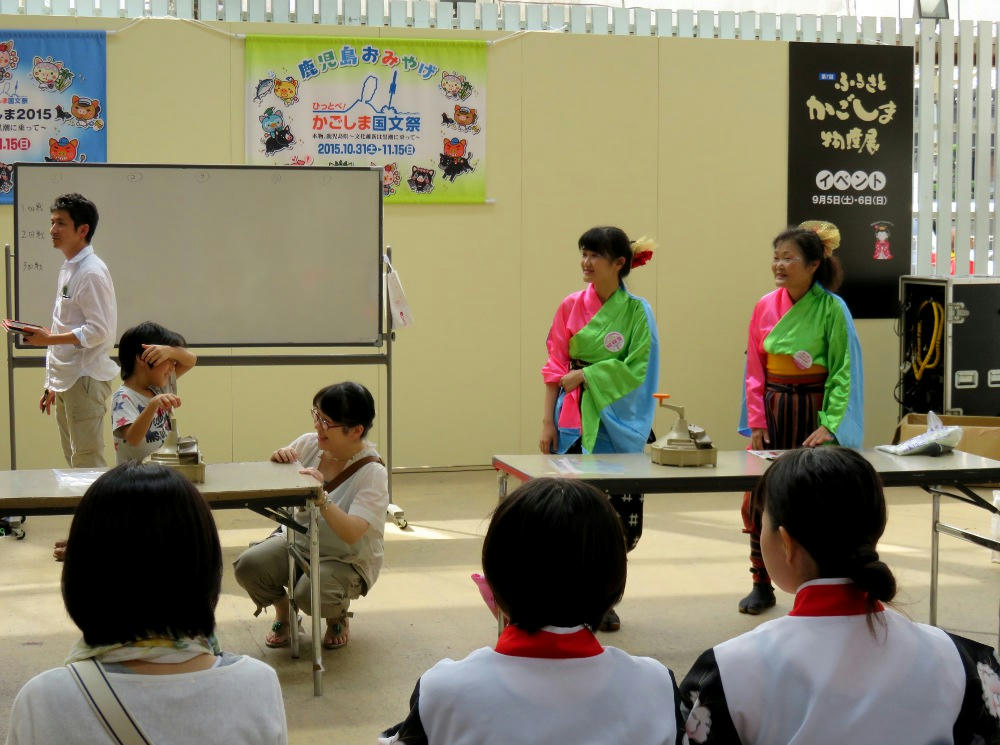 The event ran Sunday as well, but I missed the performance by Government Worker, and there wasn't much else to see beyond a second round of fish shaving. It was fun watching what little I did get to see, though.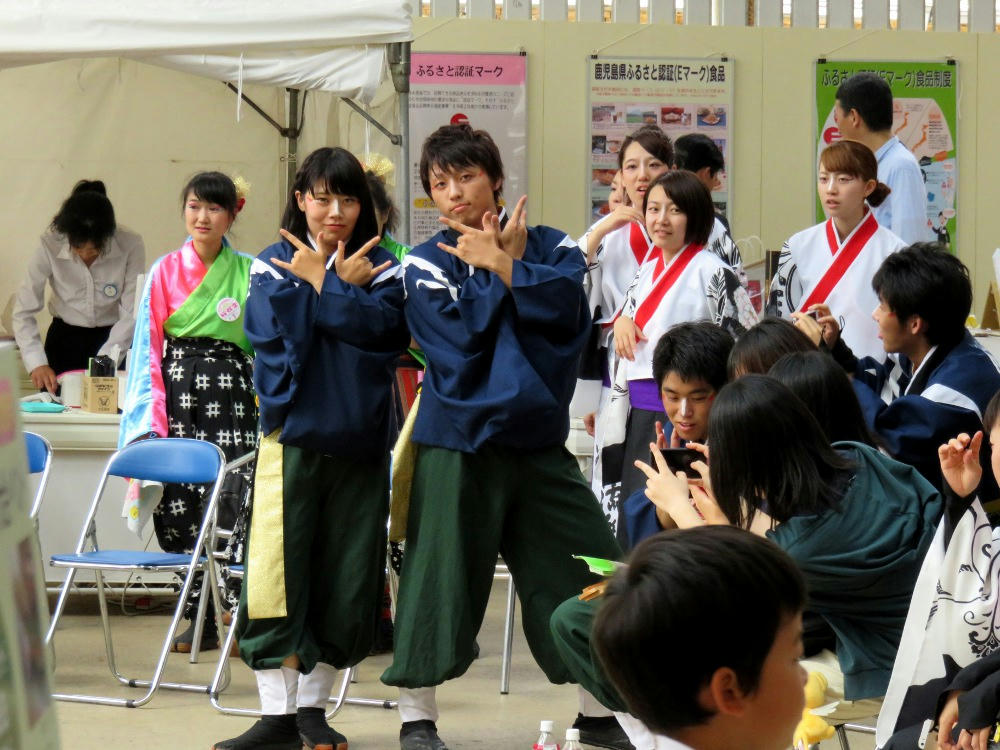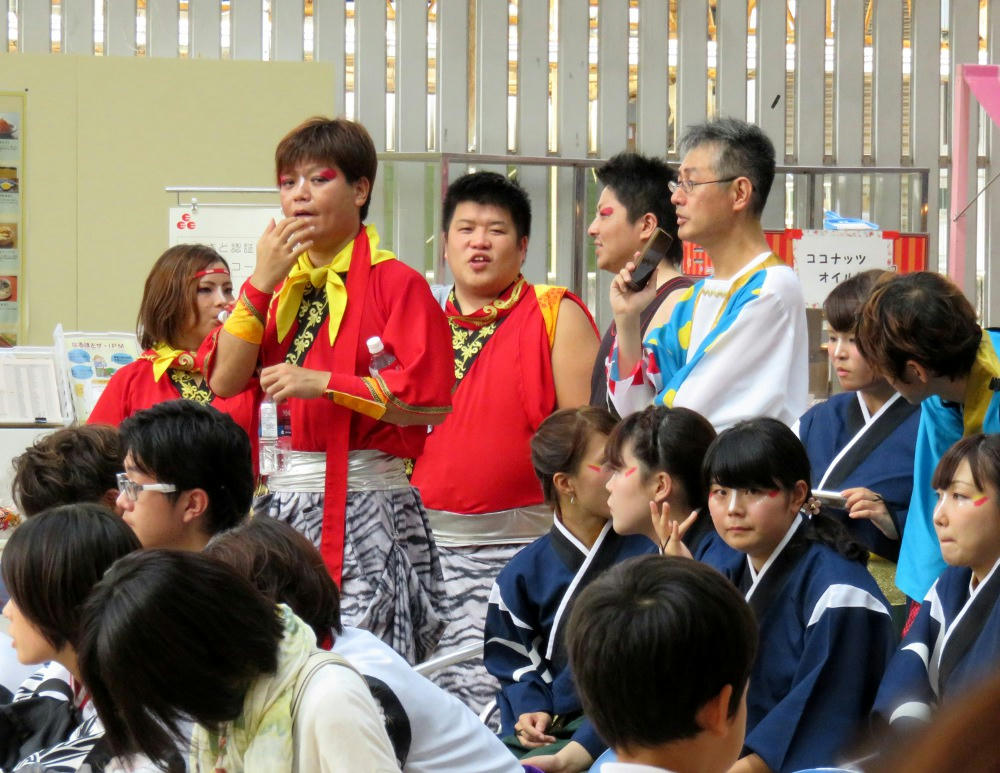 Direct youtube link
This was a bit odd. A stage had been set up in front of the 7-11 in Tenmonkan on Saturday. At 12:30 PM as I was walking to work, there were about 100 chairs in rows in front of the stage, but the stage itself was empty and no one was sitting in the chairs. An announcer and the sound crew were standing off to the side, talking. My break started a little before 3 PM, and when I came back here, everything was being torn down.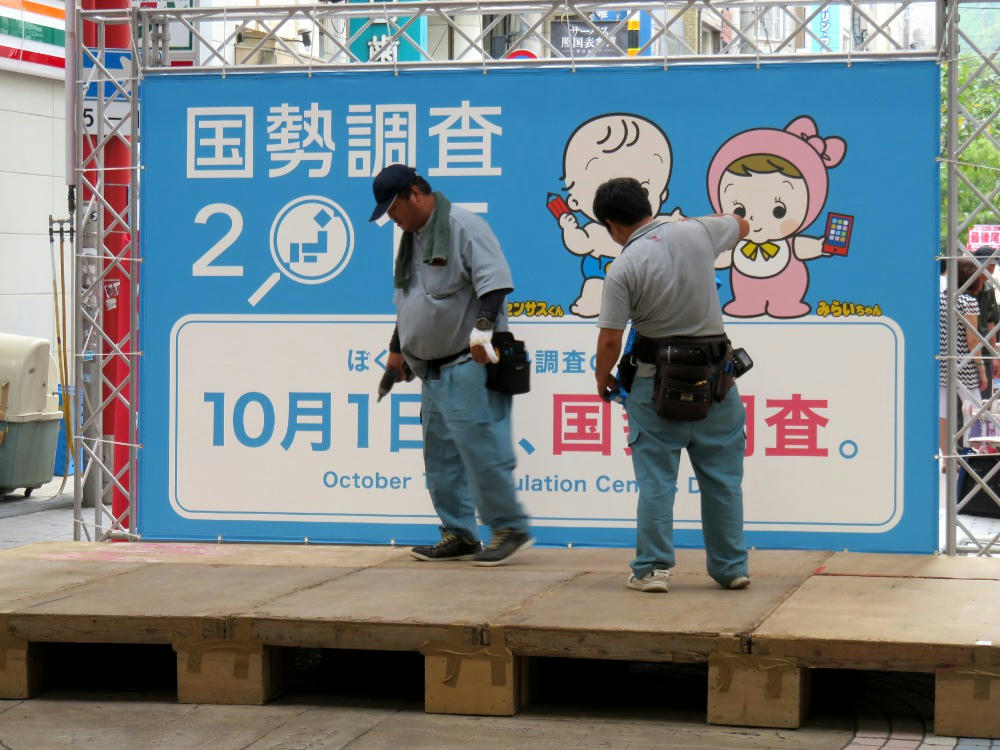 I guess the idea had been to announce the Japan census kicking off on October 1st, and maybe answer questions. No idea if that actually happened or if anyone bothered to stick around to listen.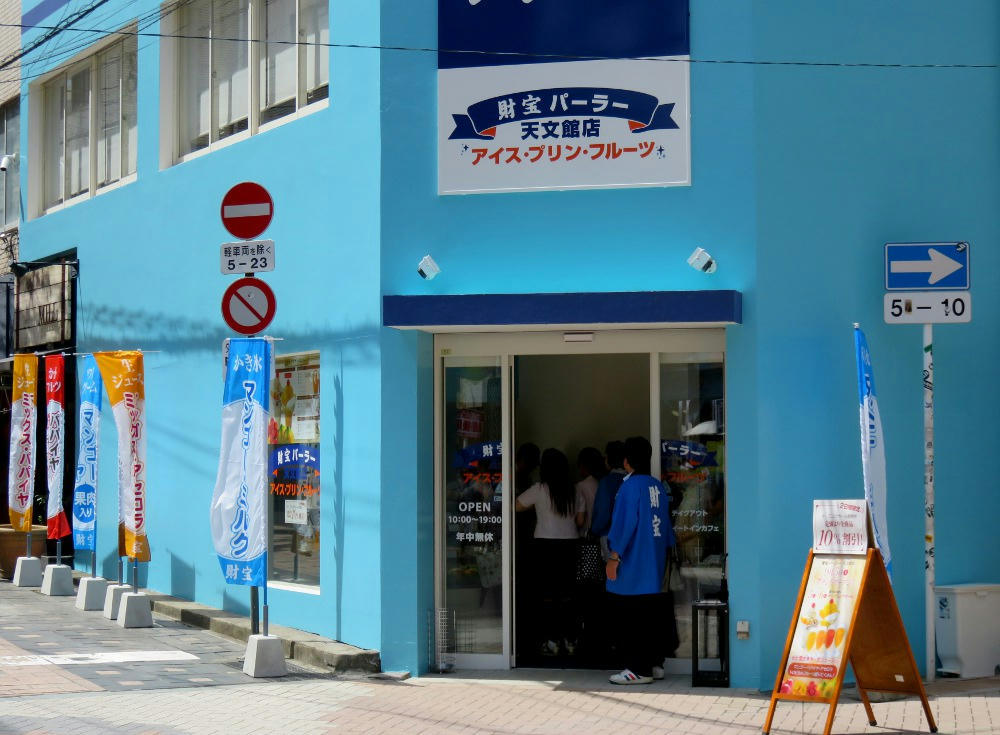 On the same day, an ice cream parlor opened up a short block west of the 7-11. This building used to have a very high-end donut shop, with a small cafe on the second floor. The donuts had a very heavy batter and a variety of strange flavors (green tea, coffee, frozen iced mint white chocolate). They were expensive, but I did like buying a couple donuts every few months. After they closed, a high-end chocolate pudding shop opened up a couple months later, with a very rich pudding selling for $3-$4 for a small cup. They closed their doors pretty soon after and the building had been empty since last winter.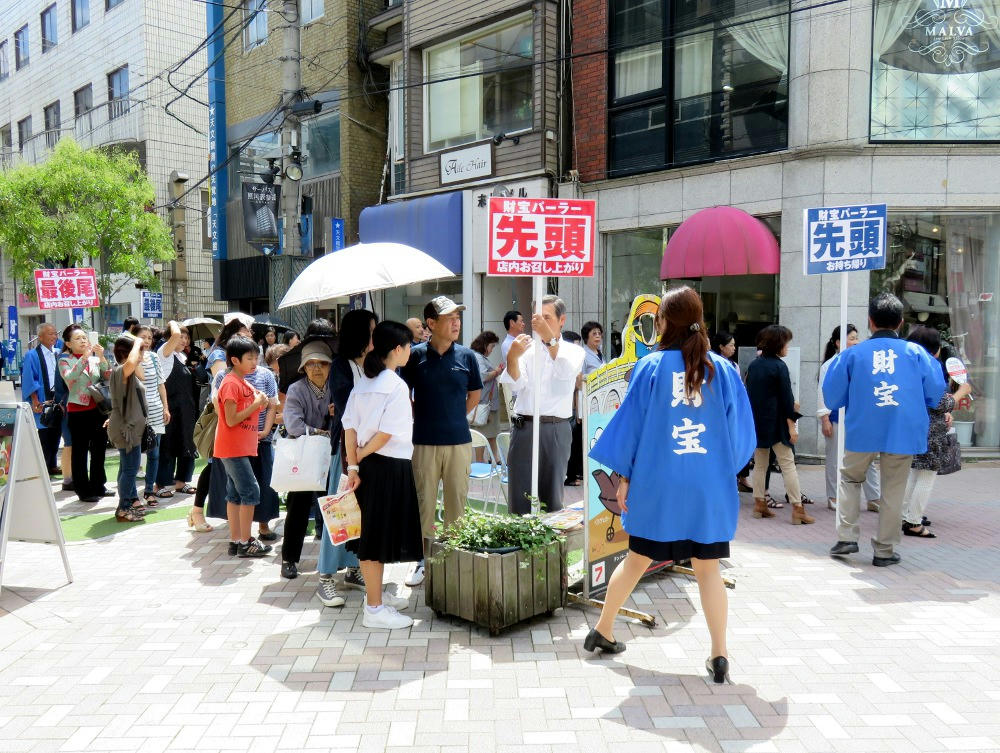 The wait to get inside was at least one hour. I think the main reason for the popularity was the fact that a table had been set up on the sidewalk on the other side of the crowd, holding a bunch of paper bags carrying the parlor's logo. I assume that customers spending a certain amount of money received tickets to get one of the bags. Probably, they had goodies worth more than the price of the ice cream, as a "grand opening" event. I didn't have enough time during my break to stand in line to find out what the story was, and when I got out of work at night, the parlor was closed.