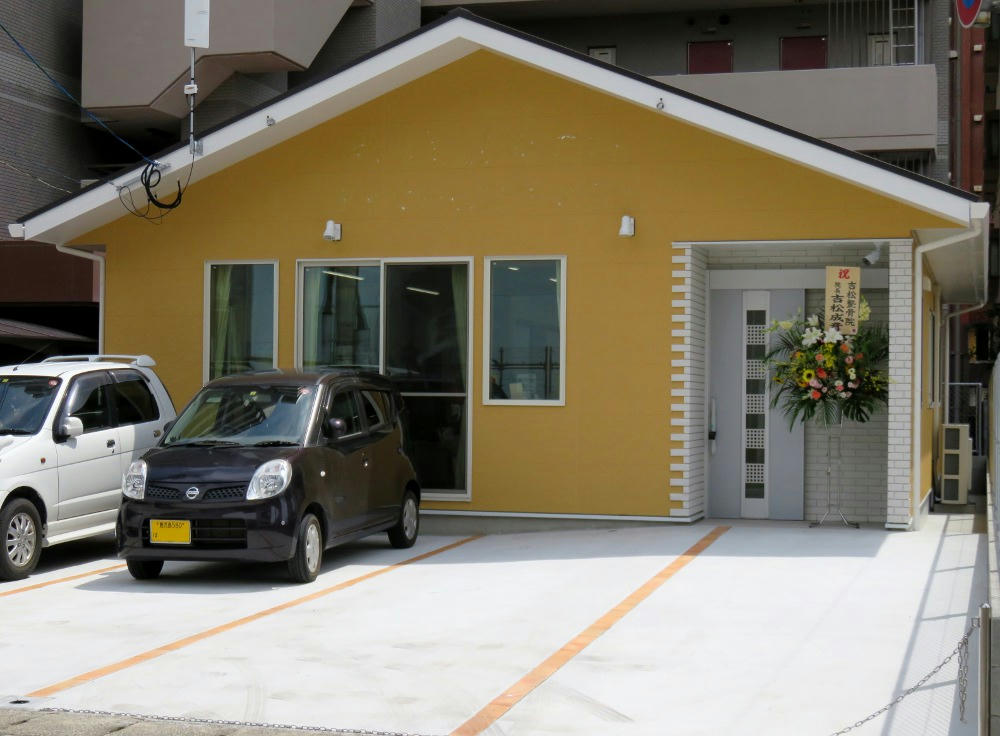 There's been a fair bit of flurry of building construction in the area. Mostly it's been tearing down office buildings to make room for parking lots, or to put up high-end apartment buildings (mansions). In this case, an old 5-story office building which had housed a judo dojo, came down a few months ago and was replaced by a new single-floor building that had "Day Care Center" in big white letters on the front. Just as it was about to open for business, the name was ripped off the building.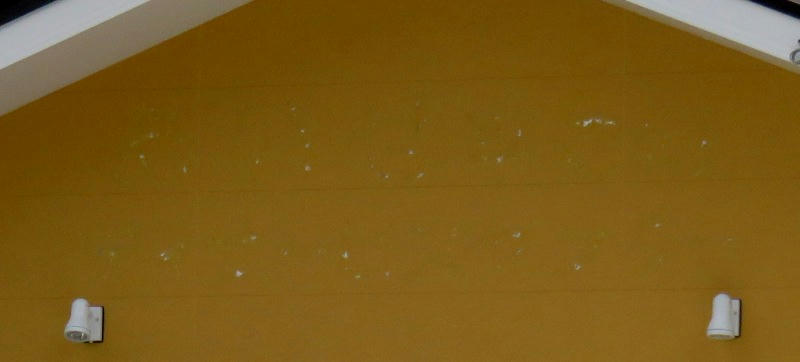 The mounting holes are still visible. The next day, they'd been spackled in and painted over. No idea why.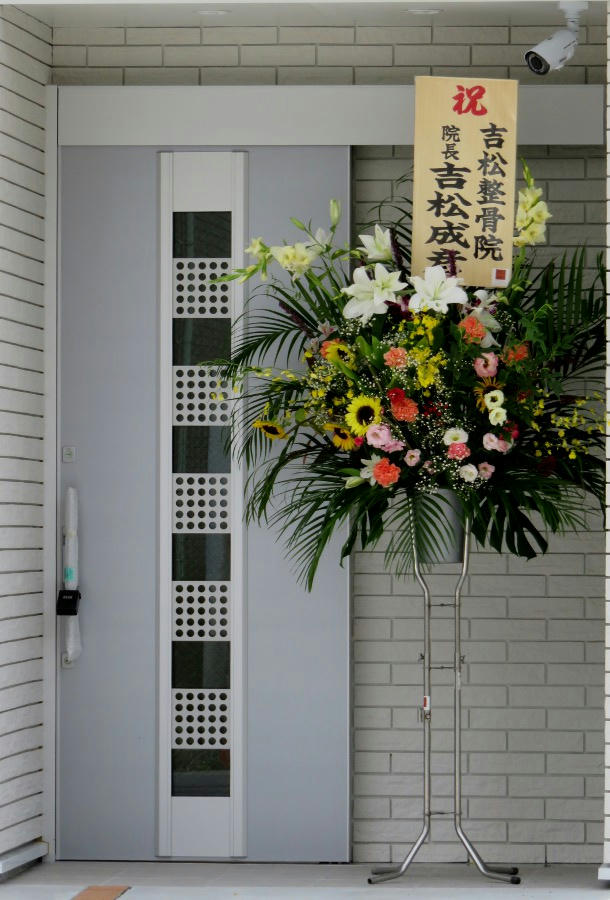 One of the interesting things about new shop openings is that they are usually accompanied by a large flower arrangement paid for by partners or affiliates of the new owners. The sign here has the name for some kind of sports medicine clinic. It's hard to tell if the Day Service Center has been turned into a sports medicine clinic, or if the clinic is the one that sent the flowers.